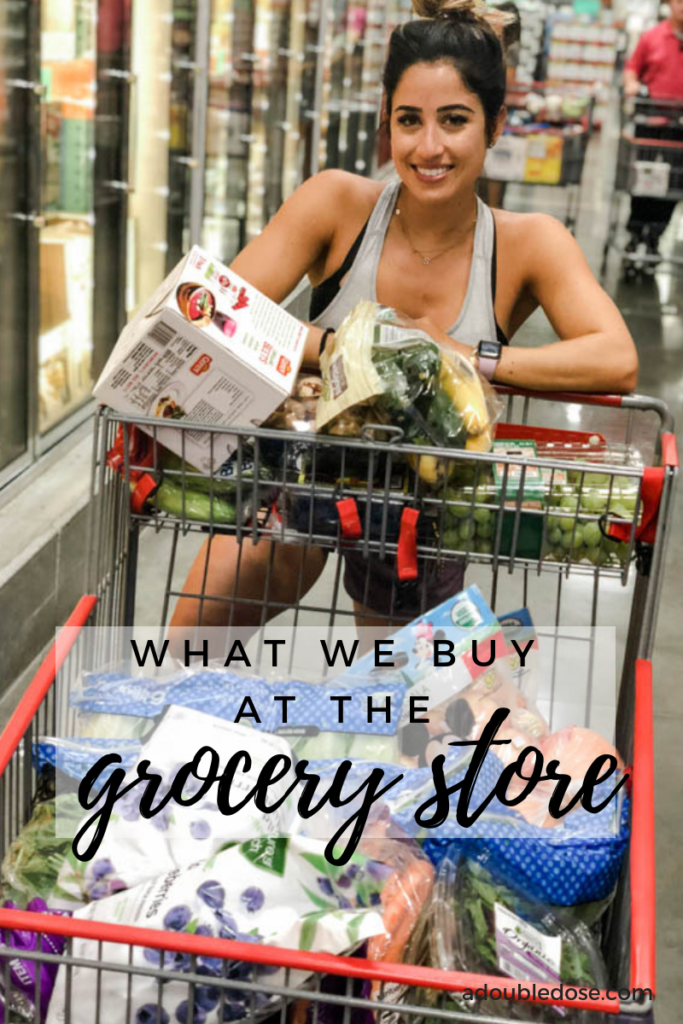 Since we basically live at the grocery store buying food for our bottomless pits ;), we thought we would share our typical grocery lists and where we love to shop! We have gotten so many questions about what is in our fridge, or what we buy, so hope it is helpful for you all. We think it is kind of fun to see what people buy!
We usually love to shop at Costco to get all of our vegetables and fruits because we eat such large quantities of them. We get most of our produce from there, but we will also get some other stuff at  Trader Joe's and Sprouts! We love shopping at Costco because they have so many organic products.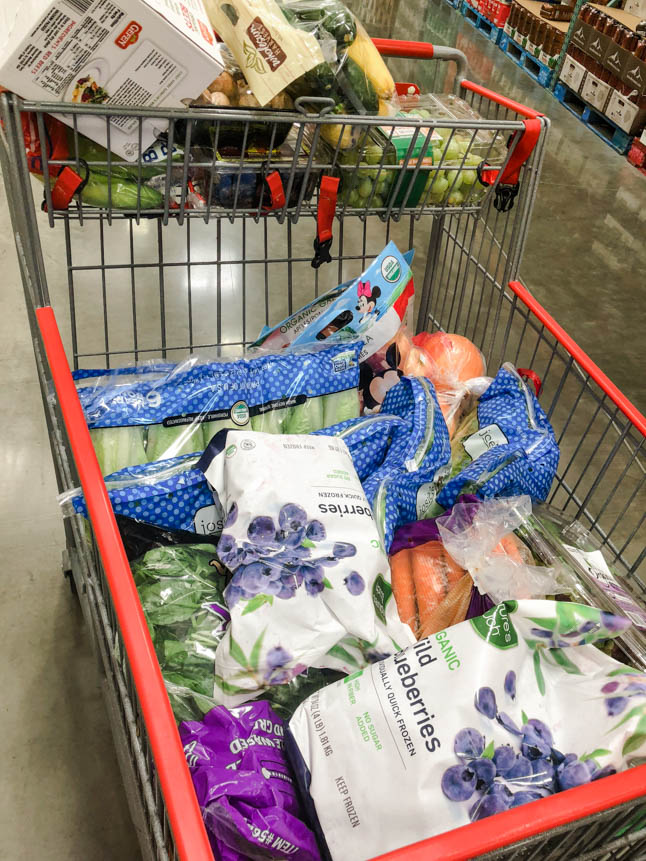 Here is what we typically buy at Costco:
Organic Sweet Potatoes
Organic Whole Carrots
Bell Peppers
Brussel Sprouts
Organic Romaine Heads
Organic Spinach
Organic Spring Mix
Cherry or Roma Tomatoes
Organic Beets
Avocados
Red Onion
Cucumbers
Organic Zucchini
Frozen Cauliflower Rice
Organic Apples
Bananas
Mango
Organic Lemons/Limes
Organic Grapes
Pears
Grapefruit
Peaches
Frozen Wild Blueberries
Black Pepper
Garlic Powder
Cinnamon
Coconut Oil
Organic Salsa
Guacamole Single Serve Packets
Yellow Mustard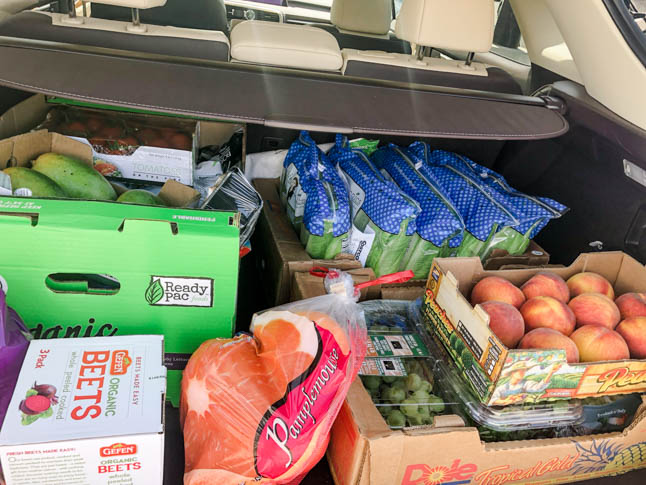 What We Buy At Trader Joe's/Sprouts:
Organic Celery *A TON*!!
Organic Cilantro
Organic Radishes
Eggplant
Jalapeños
Cauliflower
Spaghetti squash
Butternut Squash
Zucchini
Unsweetened almond milk
Papaya
Kiwi
Watermelon
Cantaloupe
Wild Caught Salmon
What We Order On Amazon:
You all have probably noticed most of our groceries are fruits and vegetables. We have been focusing on more of a plant-based diet, with an occasional animal protein once in a while when we are craving it. We wrote more about it in this post and this podcast episode.
We are planning on sharing a post on some recipes soon, so stay tuned!