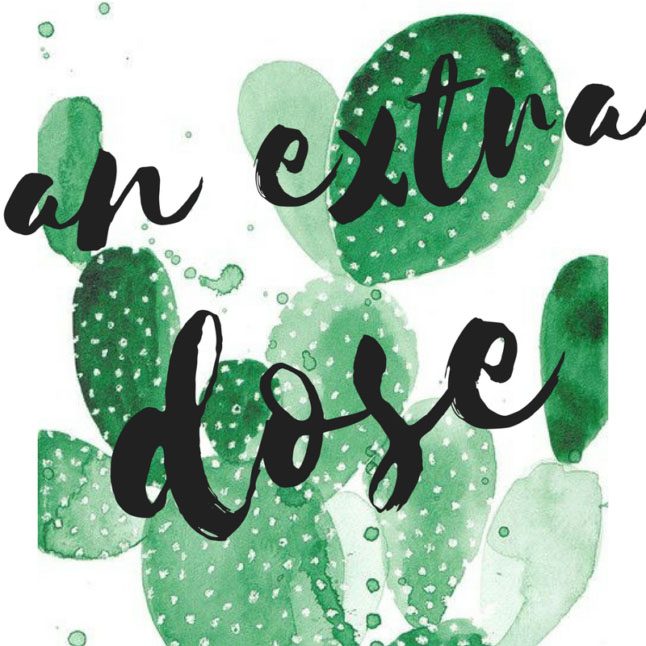 In case you missed our last episode of An Extra Dose, you can listen to that here! In case you can't find us on apple podcasts, you may have to unsubscribe from our old podcast, and then search again for "an extra dose" and then resubscribe! You can now listen to us on Spotify, too!
In case you miss any of our future episodes of An Extra Dose, you can listen to them under  on our main page (adoubledose.com > Lifestyle > Podcasts). 
A little about this episode:
Alexis and Samantha share their go -to natural + safe beauty products from Beautycounter. The girls talk about the chiropractor and their current treatment for "Tech Neck". They also share their top 10 fall clothing must haves. Their favorites for this week include two new restaurants they have been loving!
Items we we talked about in this post:
Cleansing Balm: leaves your skin super soft. A little goes a long way, so it lasts you months. You can use it for SO many things: cleanser, mask, and makeup remover! Hands down, our favorite product. Oh, and it's great for any skin type!
Resurfacing Peel: makes your skin feel so soft and brighter! We have been using it for a few weeks and love the results.
Flawless In Five Kit: this was the first thing we ordered to test some of their stuff out and fell in love! It is a great starter kit if you want to see how you like them.
Countermatch Line: We have tried the facial lotion and LOVE how lightweight it feels, and the rest of the line is next on our list to try!
Dew Skin Moisturizing Coverage: We love this one for lighter makeup days. It has just enough coverage and leaves your skin looking dewy and fresh. It also has SPF20 in it, so it is great to apply in the mornings before heading out!
Countersun Mineral Sunscreen: This one is major because it is formulated with non-nano zinc oxide and antioxidant-rich California Poppy. This one is a spray so it is super easy to apply! It goes on white for better application, but dries quickly! It also comes in a travel size.

More posts related to this:
What Natural Makeup And Beauty Products We Are Using
Why We Switched To Natural Beauty Products
We would LOOOOVE to hear your feedback. We are just starting out, so any tips or anything you want answered, we are all ears! Also, don't forget to rate + review us on iTunes.
To listen to the episode, click the PLAY button at the top, or you can search "an extra dose" in iTunes or the podcast app!
Send any questions you wanted answered on An Extra Dose to [email protected] OR comment below on this post.
Podcast: Play in new window
Subscribe: RSS