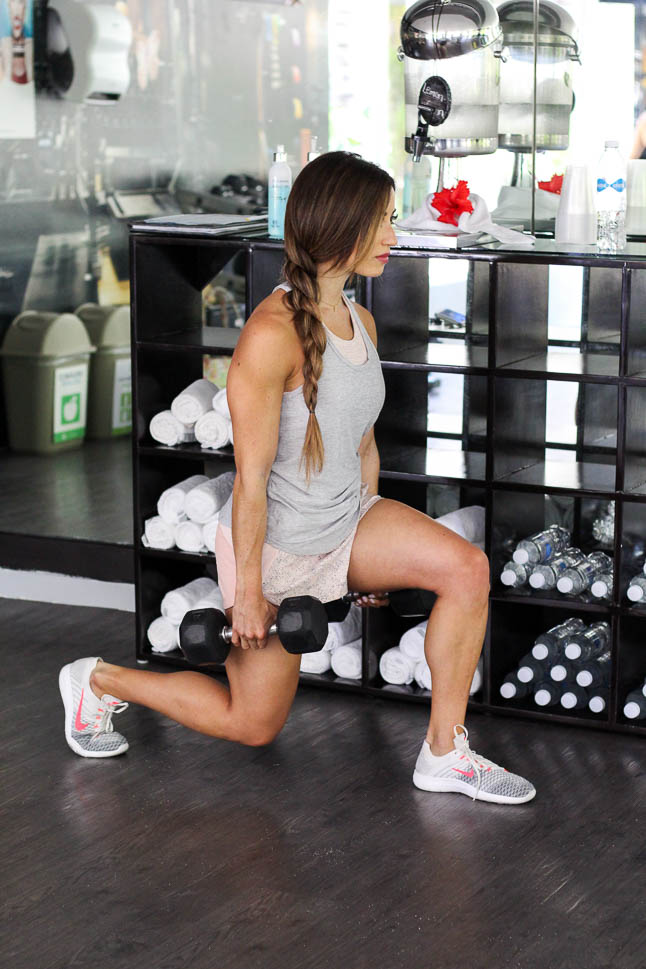 We have been getting so many questions about our fitness routine lately, so in case you want to check out any of those posts, you can see those here. Since a lot of y'all are traveling, or possibly travel for work a lot, we wanted to share our workout routine for when we are traveling or on vacation. Of course, when you're on a trip, or traveling for work, you want to stay on track, but still enjoy your time wherever you are, and more importantly, get enough sleep!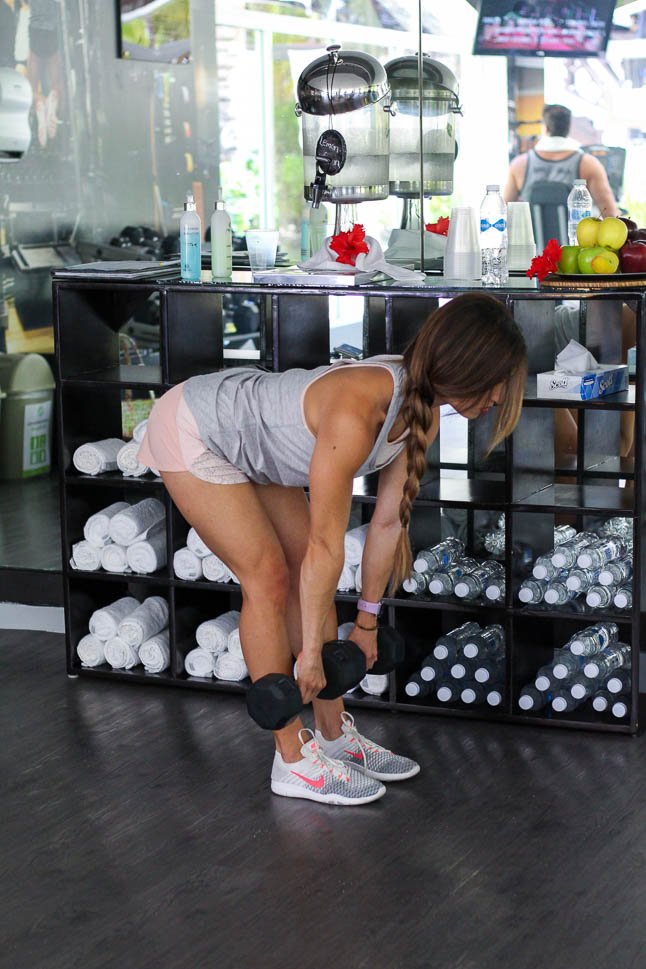 When we are on vacation, or just out of town for work, we usually like to workout at least once  if we are gone for the weekend, depending on where we are. If we are going for more than that, we will try and workout for two or three days. The important thing to us, is to stay on a schedule on stay regimented. It doesn't mean we kill ourselves or put a ton of stress on ourselves to get in a super long workout, but we just get something in. It could be going on a long walk outside or on the beach, doing yoga, or just lifting some weights for 10-15 minutes!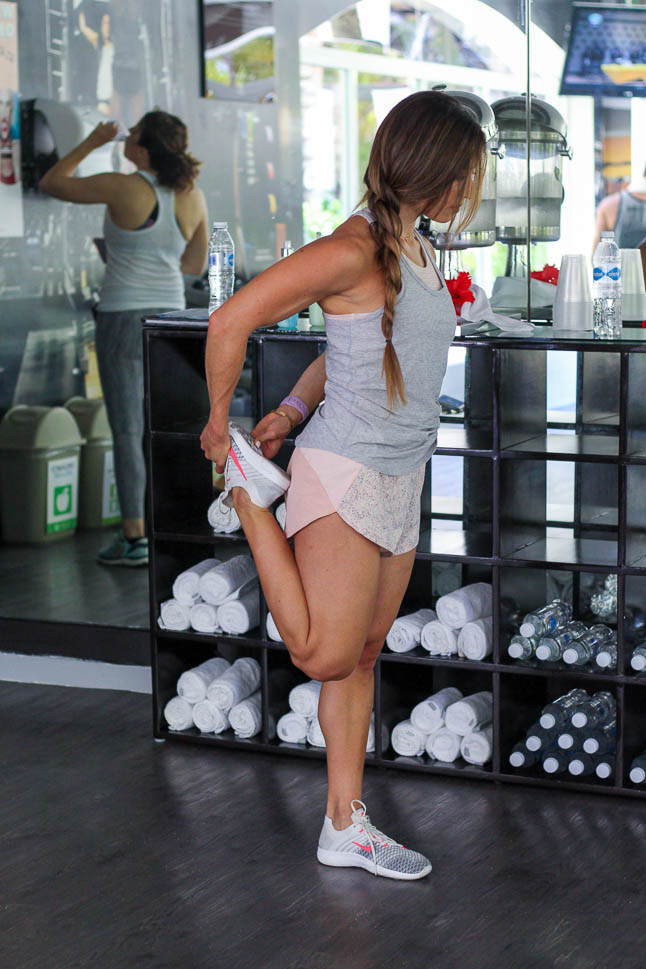 Depending on where we are, for cardio, we will either walk on the beach or outdoors, go swimming in the pool/beach or snorkel, go on a bike ride (indoors or outdoors), hiking, tennis, or go shopping (which can make for a lot of steps!).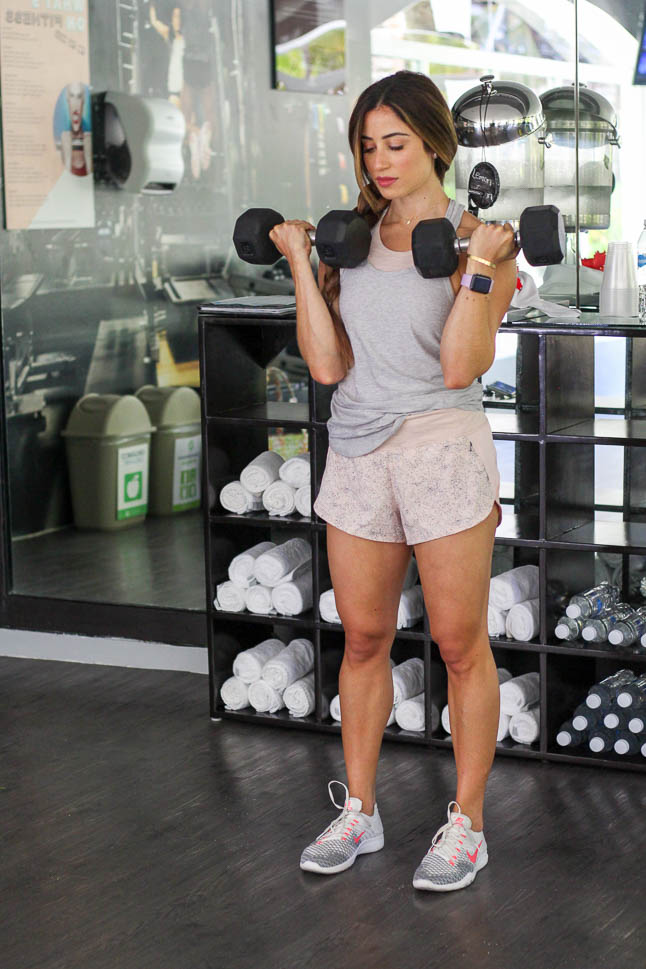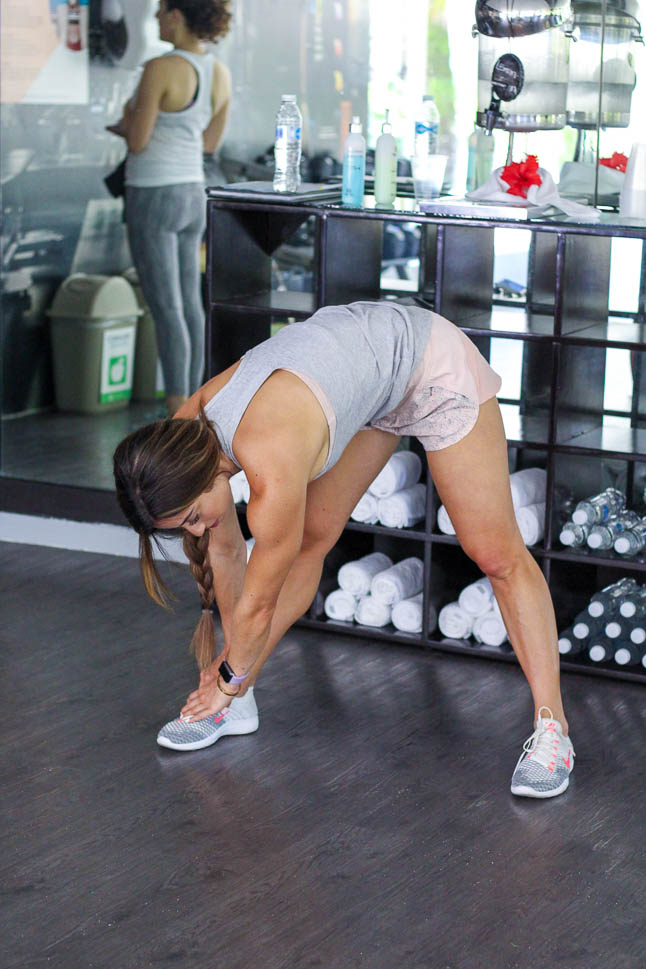 Usually, most hotels have decent gyms with a few dumbbells, or something you can use to get some weight bearing exercises in! If they don't have anything, you can always bring resistance bands with you and do something quick in your hotel room!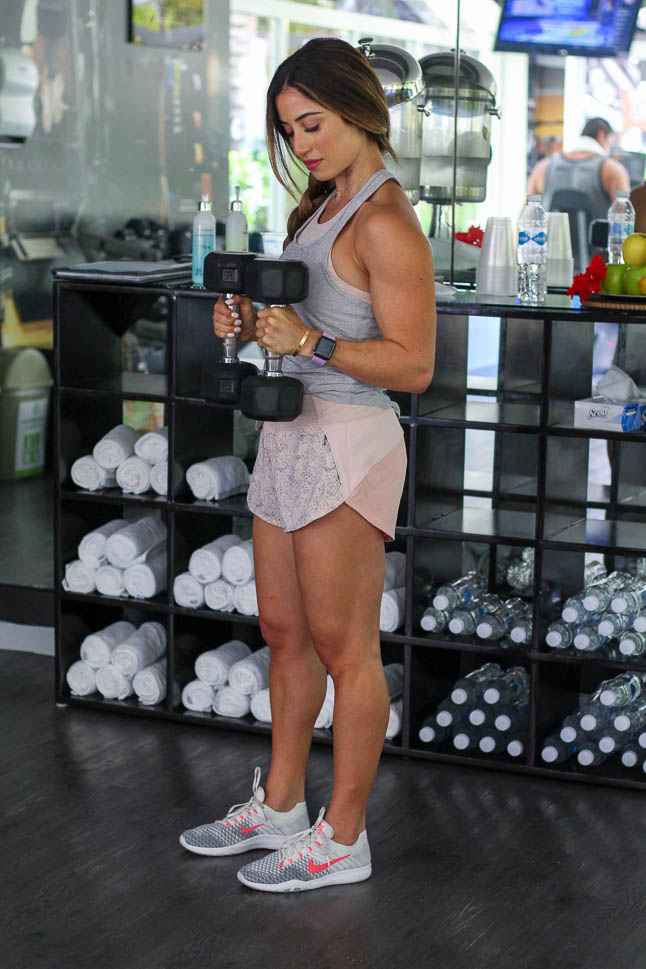 Of course, as we mentioned, it is important to take days off and let your body rest. When we were in Europe a while back, we we worked out maybe two or three times total in the actual hotel gyms, and just walked SO much throughout the trip. Sometimes, that is just the best thing–killing two birds with one stone!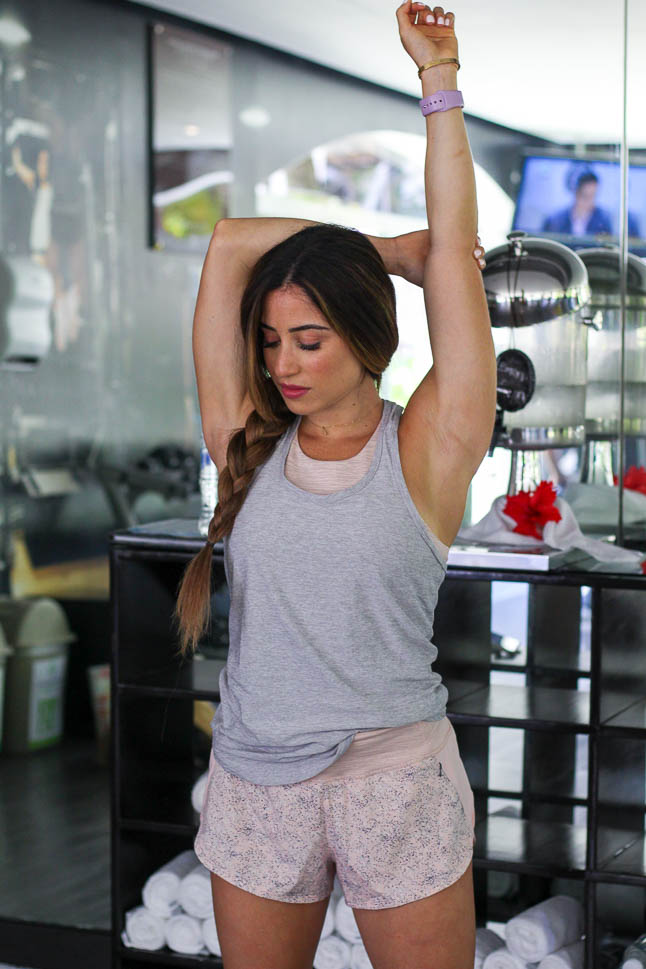 There's also so many activities you can do like kayaking, paddle boarding, surfing, etc if you're somewhere that has those options that are a great workout!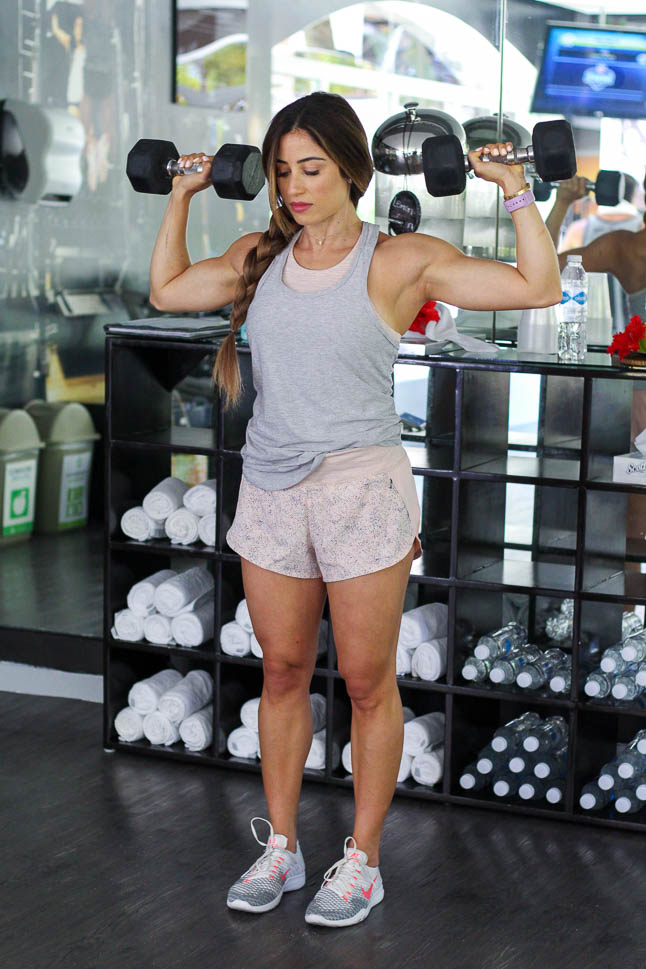 And, about this outfit, which we have gotten SO many questions about! These shorts are SO comfy and amazing for workouts or running. We have size xs in them for reference! This grey tank is SO comfy and soft. We also have that one in xs, as well as the pink bra underneath!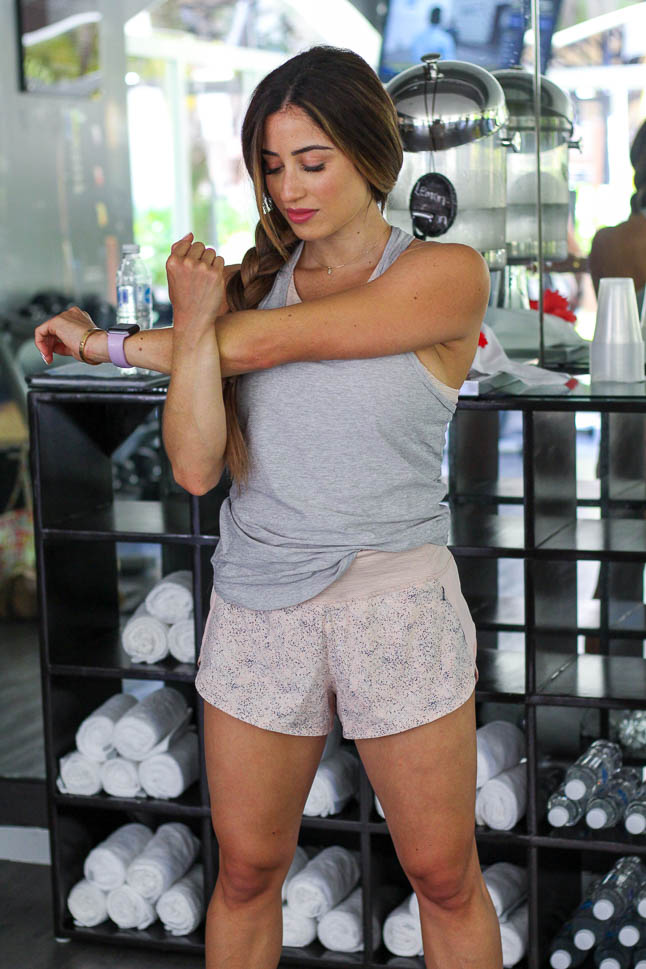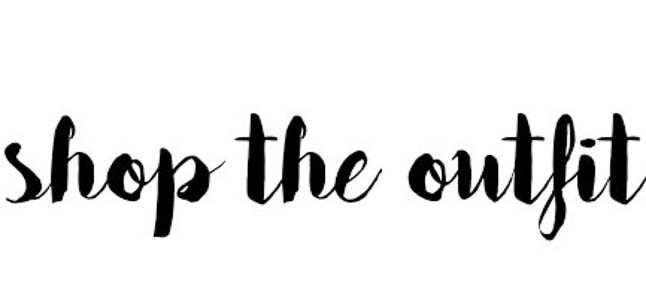 { Pink Running Shorts | Grey Tank | Pink Sports Bra | Nike Shoes | Nail Color | Apple Watch }

SaveSave
SaveSave
SaveSave