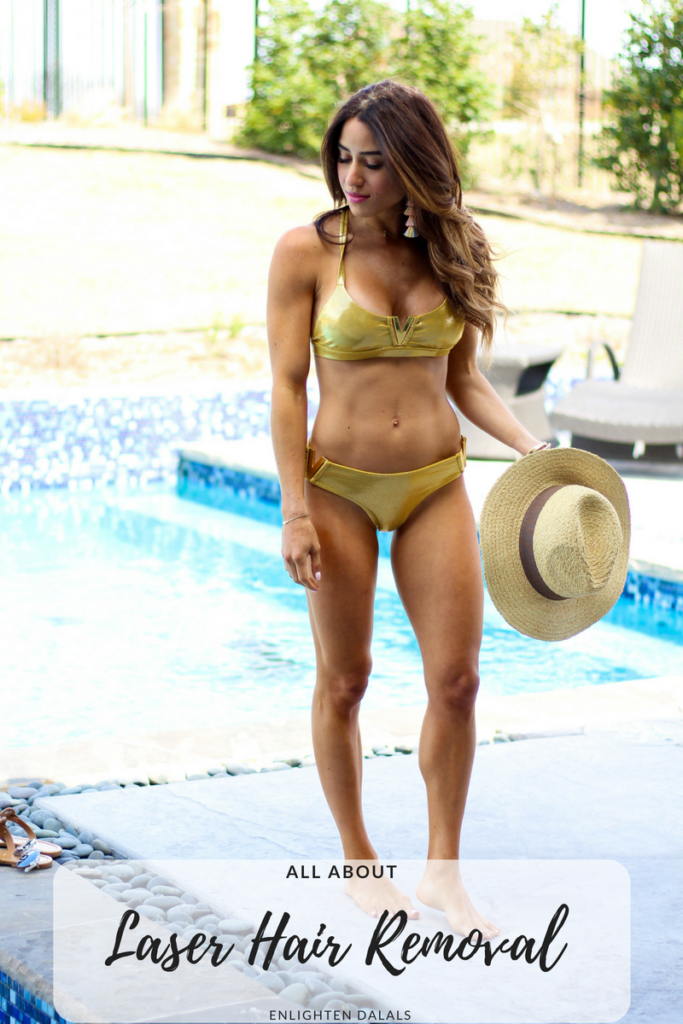 We are SOOOO excited to finally share our laser hair removal experience with y'all! We have actually talked about our experience at Enlighten Dallas in our podcast here, but we wanted to talk about it on the blog as well to give you all more info. To be honest, we had been wanting to do it for the longest time, but were scared because of the pain. Let us tell you, you will NOT regret it. Best decision we have made when it comes to beauty, and we will share why!
We are the type of girls who shave every.single.day, so being hairy is not in our vocabulary 😉 We are going to be talking about the process, and literally everything you need to know about laser hair treatment. First off, we got our treatments done at Enlighten MD in Dallas. We would definitely recommend going there if you are in Dallas, or somewhere close to Dallas. If not, we recommend finding a reputable place because it is a serious procedure, and you want to make sure it is done properly.  We have had nothing but the best experience with all of our treatments at Enlighten MD, and trust their highly trained technicians and high-tech machines.
We chose to get our bikini area and underarm areas treated with the laser. We honestly saw a HUGE difference in both areas. Our underarms used to have a major shadow from our hair underneath the skin, so it always looked kind of dark, but now, they are totally clean and no shadow! We both got our bikini areas done and love the results we have gotten. We don't have to shave really at all anymore, and it is a a game changer!
Some common Q+A's:
So, you may be wondering what exactly is Laser Hair Removal?
Laser hair removal permanently reduces or eliminates unwanted hair on the entire body using a precise pulse of light energy, thereby eliminating the need to shave, wax or tweeze.
How Does Laser Hair Treatment Work?
A combination of energy and heat are beamed into the hair follicle. The pigment in the hair follicle absorbs the light, which in turn destroys the hair follicle without harming the skin around it. A series of treatments are necessary in order to destroy the hair follicles in their different growth cycles.
Who Is A Candidate For Laser Hair Removal?
It is best for individuals with a contrast between their skin color and the pigment in their hair follicles. The best candidates are those with light skin and dark course hair. If you do have darker skin more treatments will be necessary for a full reduction.
What Should You Expect During The Treatment?
During the treatment, the pulses may feel like a "rubber band snap." After the treatment, you may experience a temporary "sunburn" sensation, some redness and scabbing. You have a choice whether to use our numbing cream or not. Most patients opt out for numbing for treatment under the arms, but other areas are more sensitive, in which case numbing cream is available.
We personally used the topical numbing cream on our bikini area, but not on our underarms.
What Is The Recovery?
None to several days.
How Long Does Each Treatment Take?
5 – 60 minutes, depending on the areas treated.
How Long Does It Take To See Results?
3 weeks.
How Long Does The Treatment Last?
There should be permanent hair reduction in the treated areas.
How Long Should You Go In Between Treatments?
There are are a total of 6 sessions, each 4-6 weeks apart, which  are included in any package.  A 7th touch up is included to achieve permanent hair reduction. For darker complexions, a patient may need several more touch up treatments, and others opt in for touch-ups over time since the body's hormonal system can change over time.
Is There Anything You Should Do Before And After A Treatment?
PRE-CARE: Avoid plucking, waxing, electrolysis and sun exposure (tanning) for 6 weeks prior to treatment. The winter time is the best time for treatment on areas of the body that are in direct sunlight. Other areas like the underarms and bikini can be treated year round.
POST-CARE: Avoid sun exposure (tanning) for 6 weeks after the treatment. Apply moisturizer and sunscreen SPF 45+.
How Much Does It Cost?
The cost depends on the areas treated. To get more info, call for pricing at Enlighten MD at 214.964.0860.
What Areas Can You Treat?
FACE
GLABELLA
EARS
SIDEBURNS
NOSE
UPPER LIP
FACE/BEARD
CHIN
NECK
FRONT
BACK
ARMS
UNDERARMS
FULL
UPPER
LOWER
HANDS
TRUNK
CHEST
PERI-AREOLAR
ABDOMEN
BACK
BUTTOCKS
LINEA NIGRA
BIKINI
BASIC
BRAZILIAN
COMPLETE (WOMEN ONLY)
LEGS
FULL
UPPER
LOWER
FEET/TOES
Is It For Women Only?
Not at all. Men can have treatments done as well in so many areas.
More info about how much laser treatment can impact your shaving: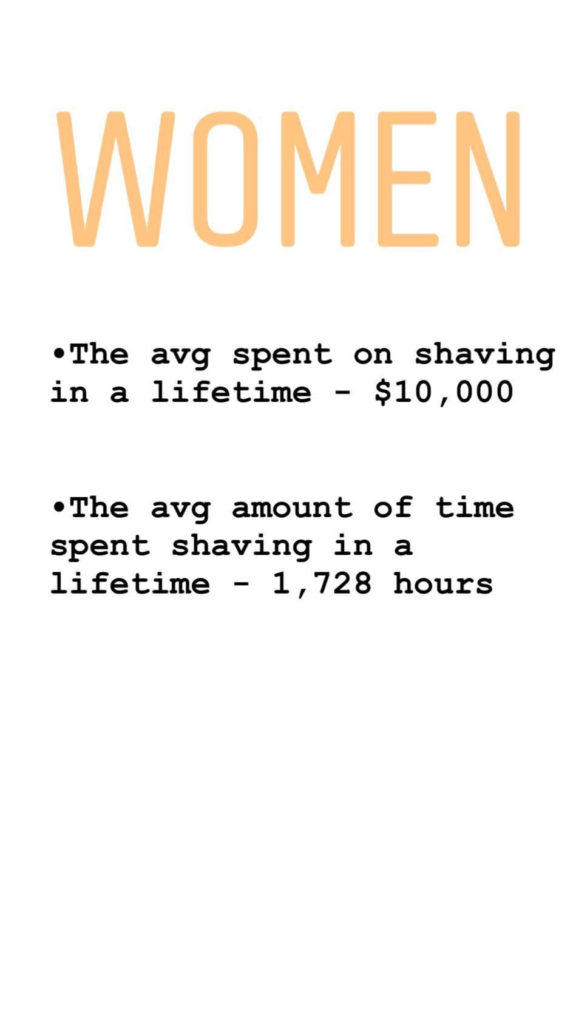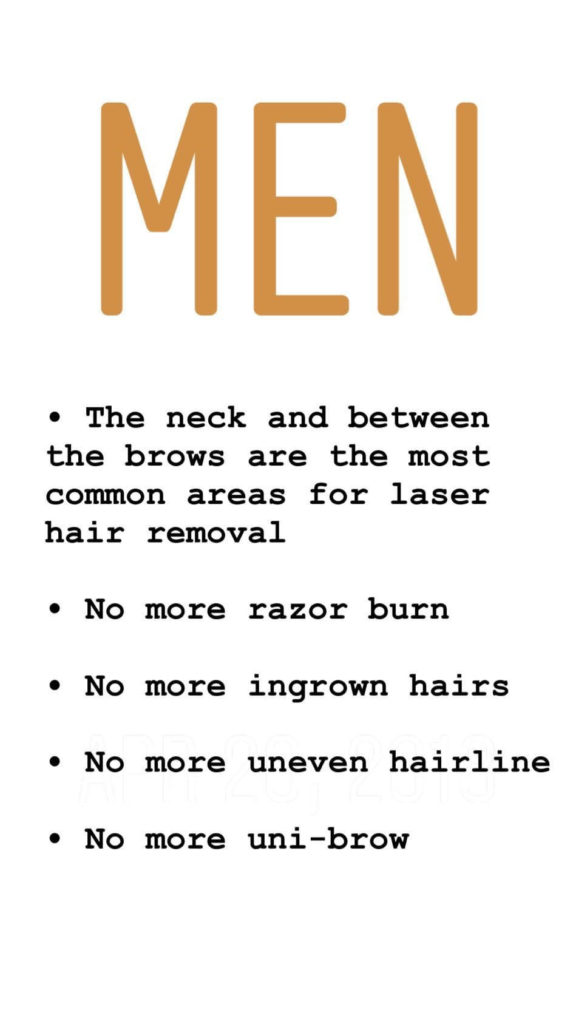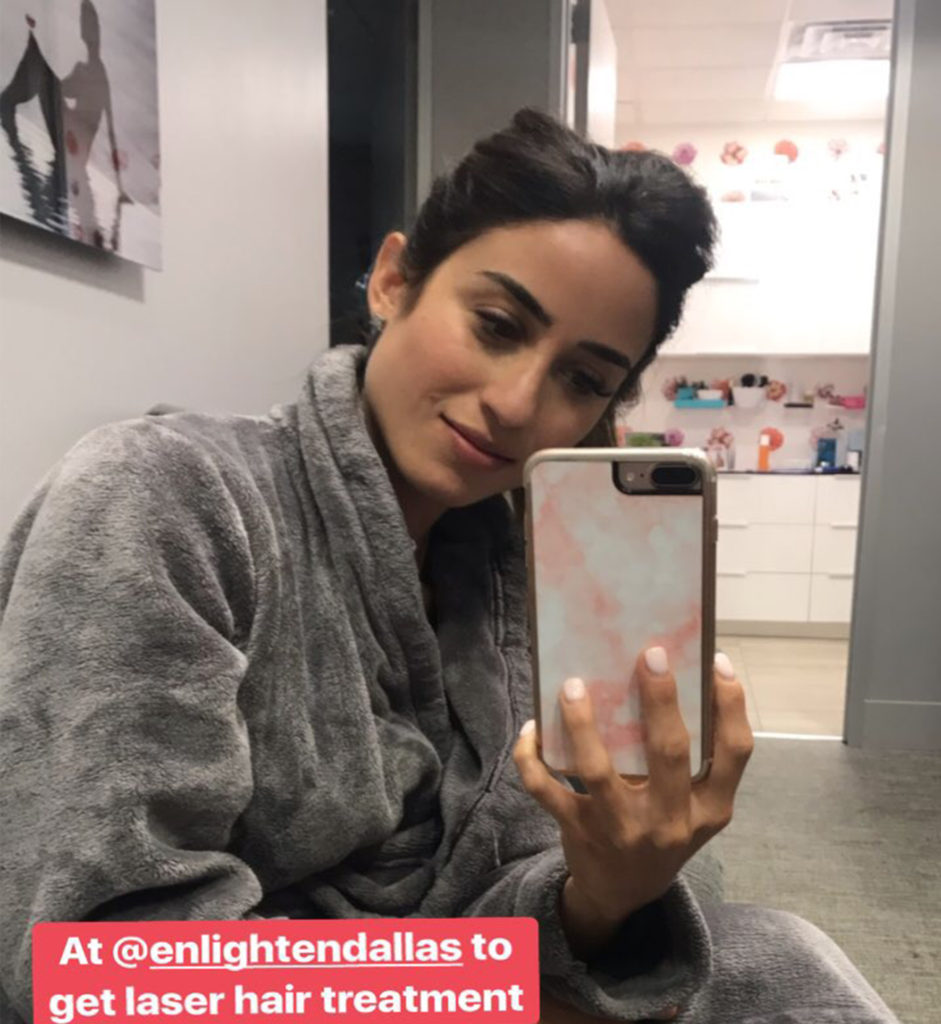 Our first laser hair treatment: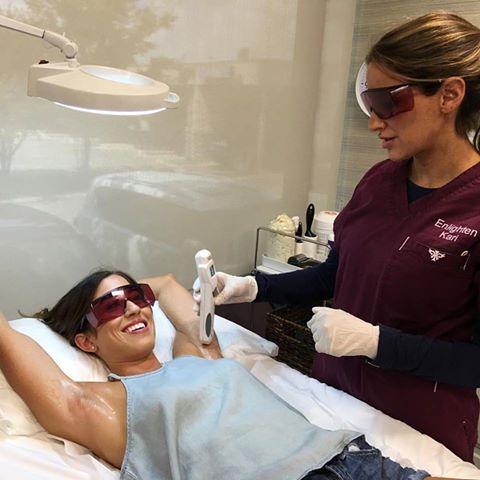 Some videos on our treatment:
SaveSave
SaveSave
SaveSave
SaveSave