In case you all didn't know, we both attended The University Of Texas At Austin, so of course, wearing boots on game day is a must! If y'all went or are attending school in the south, you all know what we are talking about;) We had a few requests to share how we style our game day boots, so we thought we would write up a post on it! We honestly never thought we would ever wear cowboy boots, but here we are!
We did a post about a month ago on game day outfit ides here, and last year we did another post on game day outfit ideas, in case you haven't had a chance to check those out!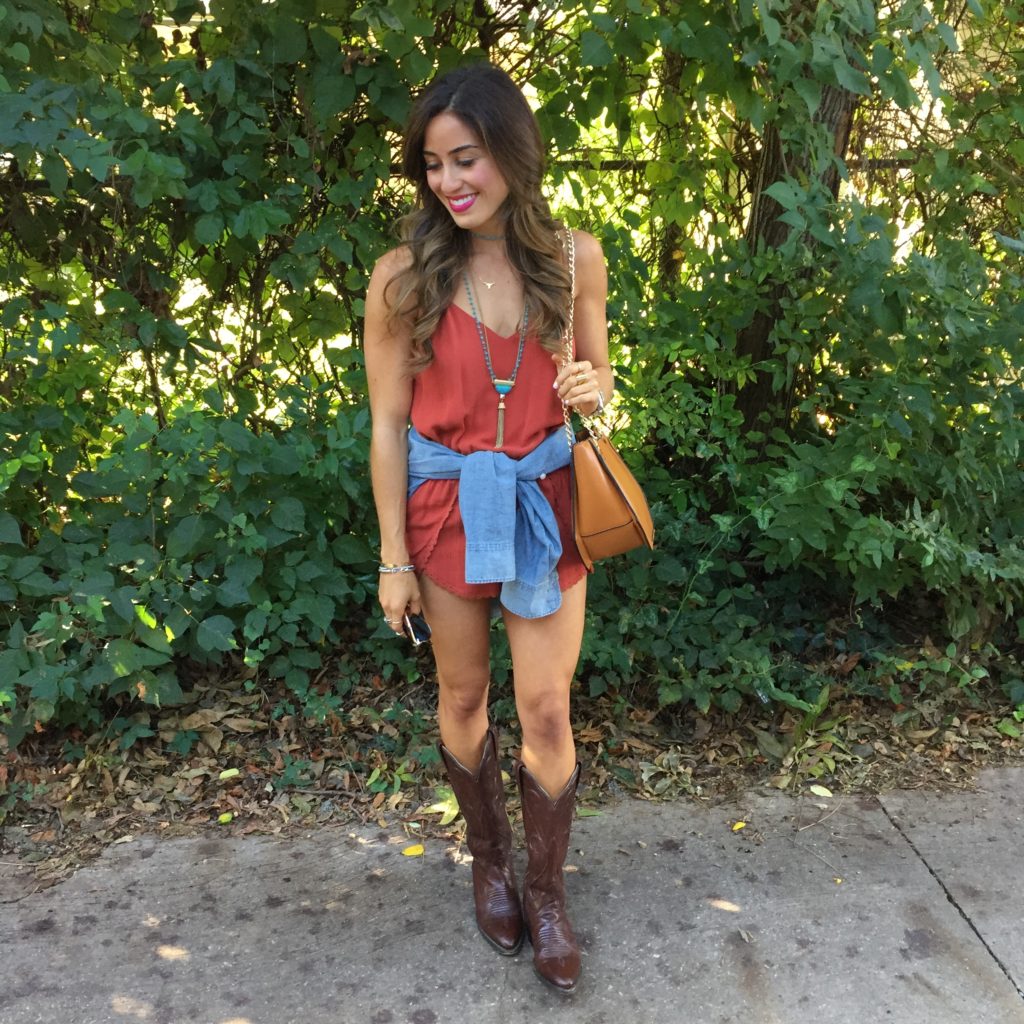 Some of our favorite ways to style boots are by pairing them with a more feminine piece like a romper or dress. For this game day look, we paired a burnt orange romper with a chambray button down and some turquoise necklaces layered together.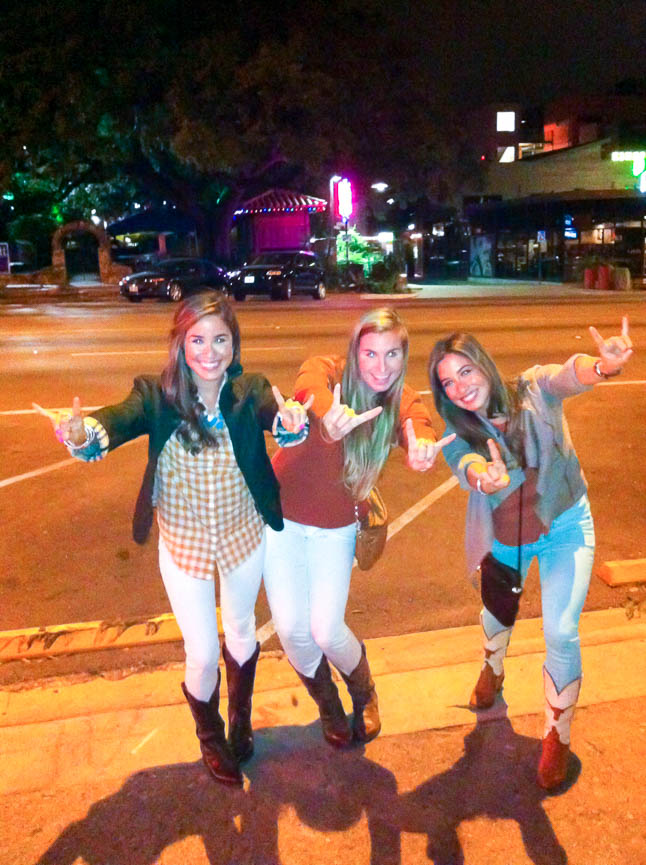 This picture was actually taken in college, and we love pairing a
white jean
,
dark jean
, or even a
teal jean
with cowboy boots. We would usually wear the jeans with a plaid shirt in our school colors, or a sweater!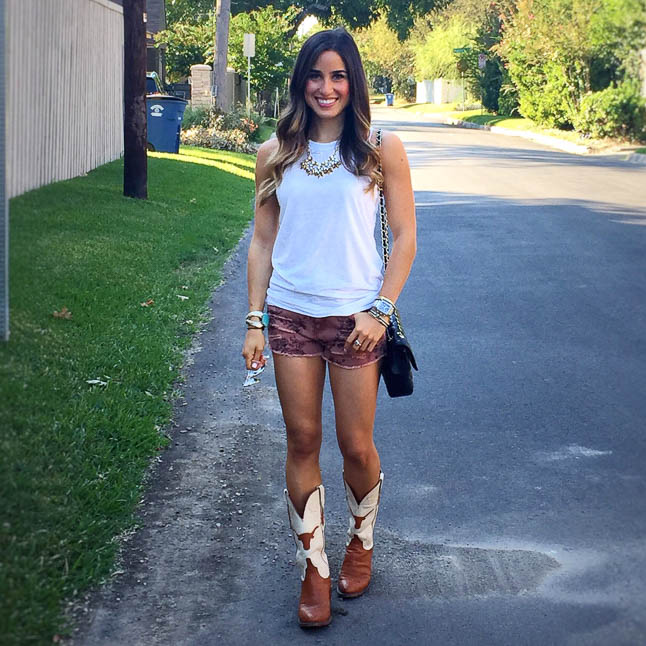 This game day look is from a couple of years ago. We paired
some cutoff shorts
in our school colors (you could wear any color short) with a
basic white tank
and a statement necklace.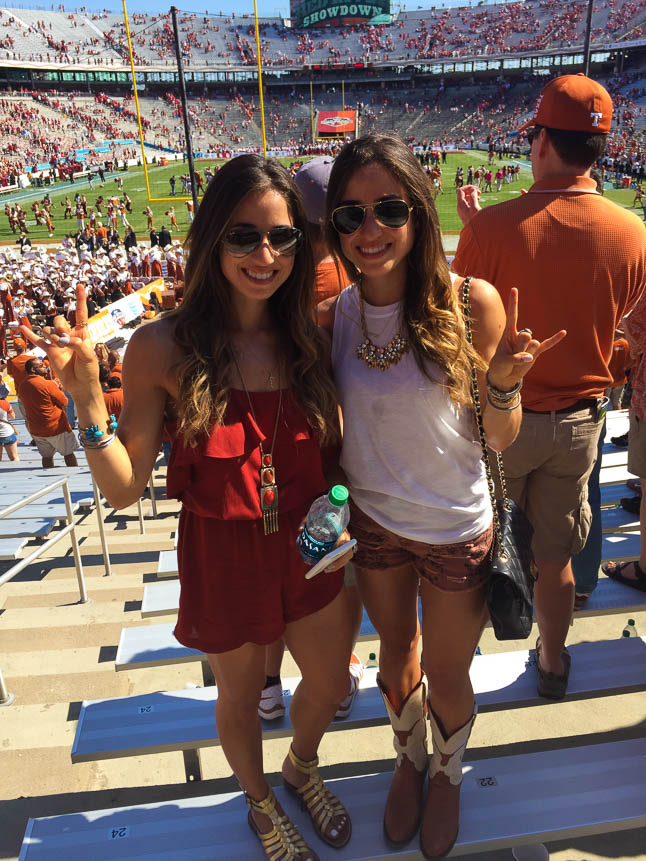 You could also wear a romper in your school or team's colors with boots, too! Sam had changed into flats because her feet were hurting, haha.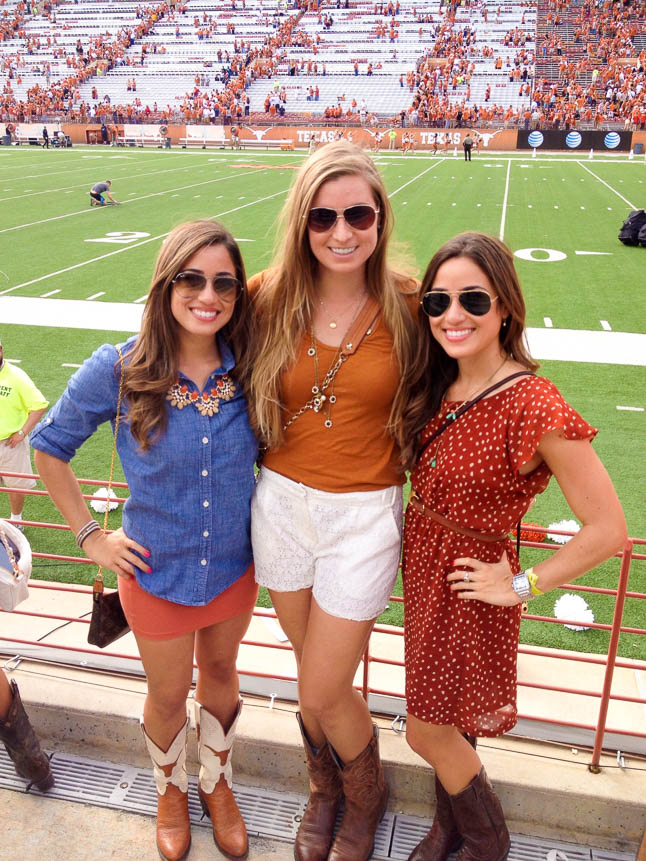 This is another outfit idea from our college days. We all are wearing a mix of outfit ideas, so this should give y'all great inspo! Sam is wearing an orange mini skirt with a
longer chambray button down
and a statement necklace. Olivia paired
some lace shorts
with an
orange tee,
and I am wearing a
fun, printed dress
in my school colors.
We wanted to share some of our tips for styling cowboy boots, especially if you're not typically someone who would wear them frequently:
Shop our fave burnt orange pieces here.
Shop some of our fave cowboy boots below:

SaveSave