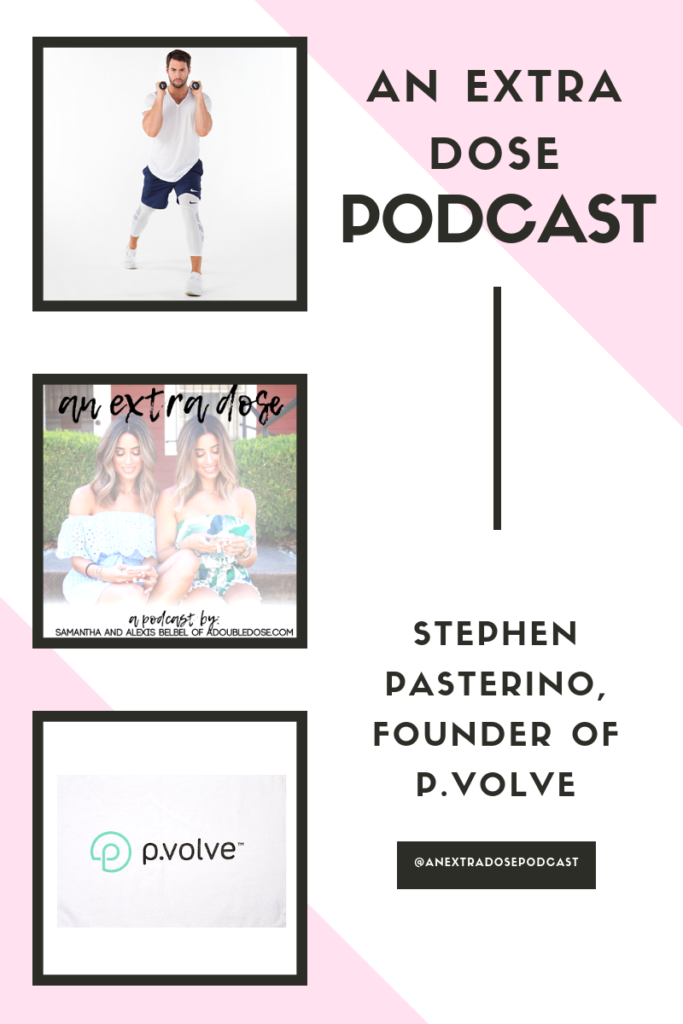 In case you missed our last episode of An Extra Dose, you can listen to that here! 
A little about this episode:
On this episode of An Extra Dose Podcast, we are chatting with our very first guest, Stephen Pasterino, founder of P. volve. We are talking all things fitness, digestion, and nutrition. Stephen was named "Ass Master" by GQ magazine, and helps transform bodies to eliminate bulk, and elongate muscles. We also share our current fitness routine and new fitness regimens we will be implementing in the new year.
Items we we talked about in this post:

Podcast: Play in new window
Related Posts