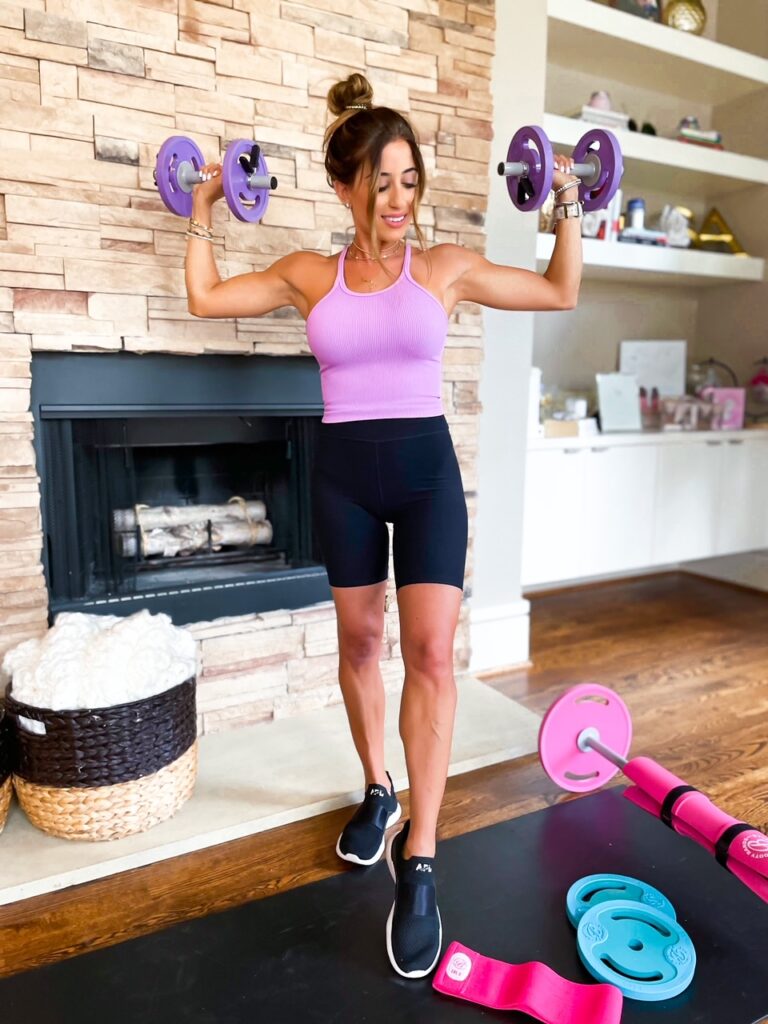 We love getting in an at-home workout. It can be so convenient, and even if you're at home, you can still get a good burn and sweat in. We love using Booty Bands equipment because they have a variety of weights and sizes, and come in the cutest colors!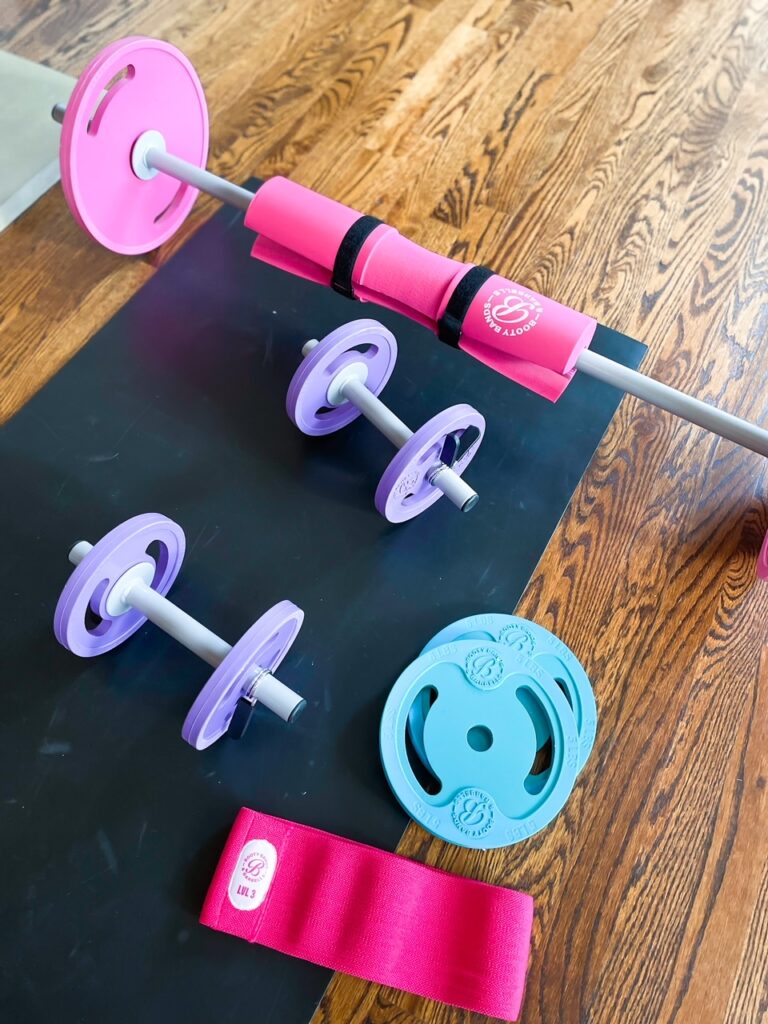 Their barbell is so great for squats, lunges, deadlifts, curls, and more. It comes with a set of 3, 5, and 10 lb weights to attach to each side so you can use it for different exercises.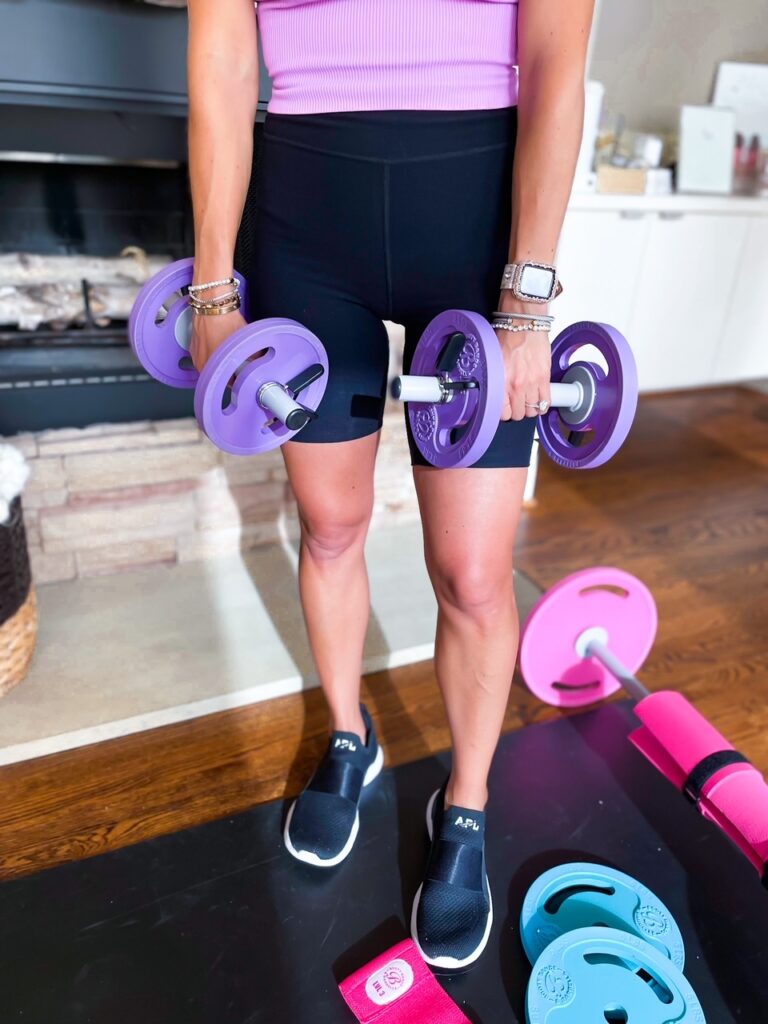 These dumbbells are SO cute, and we love that these are adjustable as well, so you can use them for a range of exercises.
The resistance bands are amazing and so easy to bring along with you if you are not working out at home. They come in level 1-4, so you can adjust based on what you're using them for.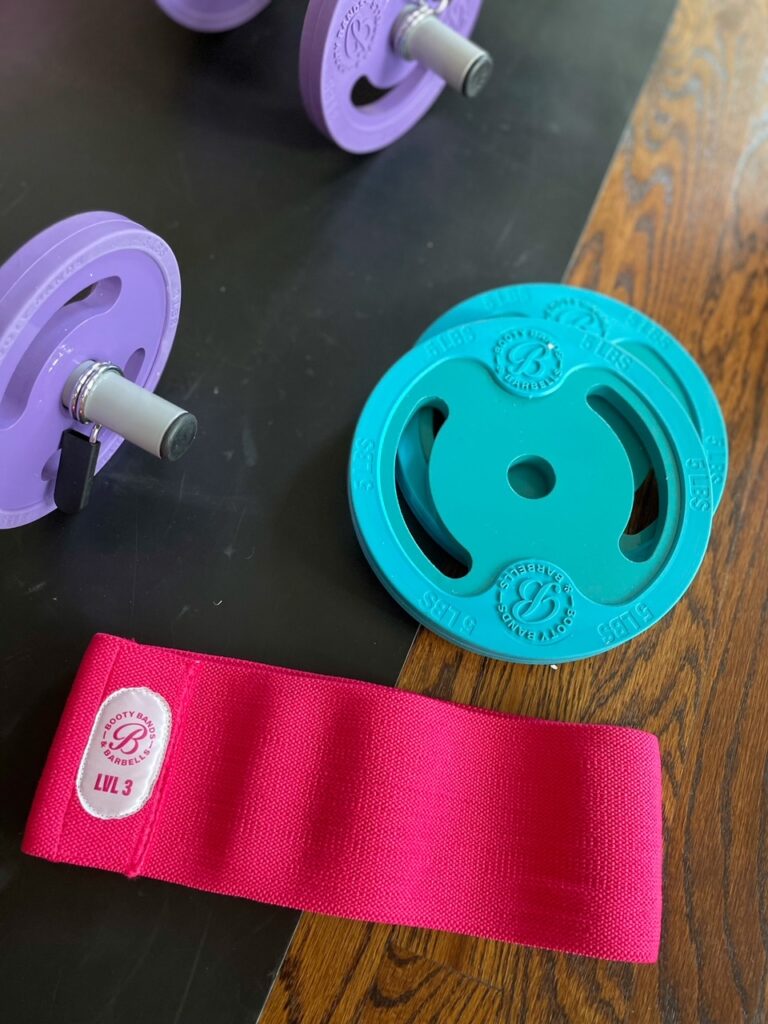 FULL BODY WORKOUT
we recommend doing 4-5 sets of 15 reps for each exercise
kneeling squats with dumbbell
lateral raise with dumbbell
deadlifts with barbell or dumbbell
lateral lunge with dumbbell
squat to calf raise
hammer curls with weight plates
glute bridges with resistance band
glute kickbacks with resistance band
** optional add 2 minutes of plank at the end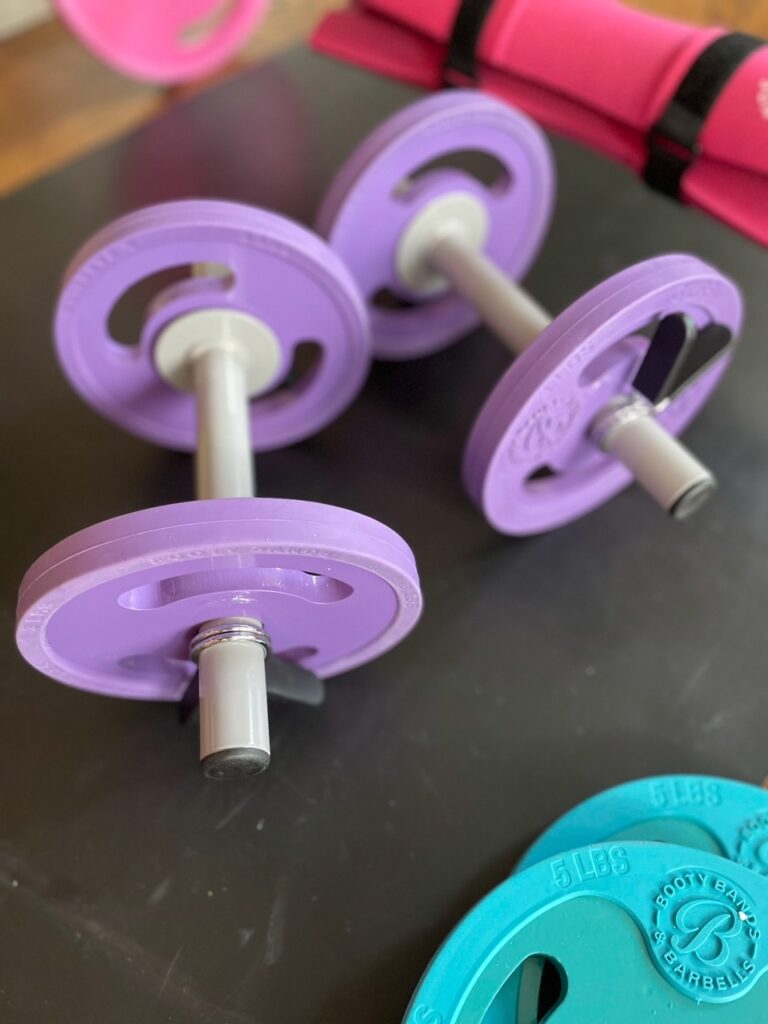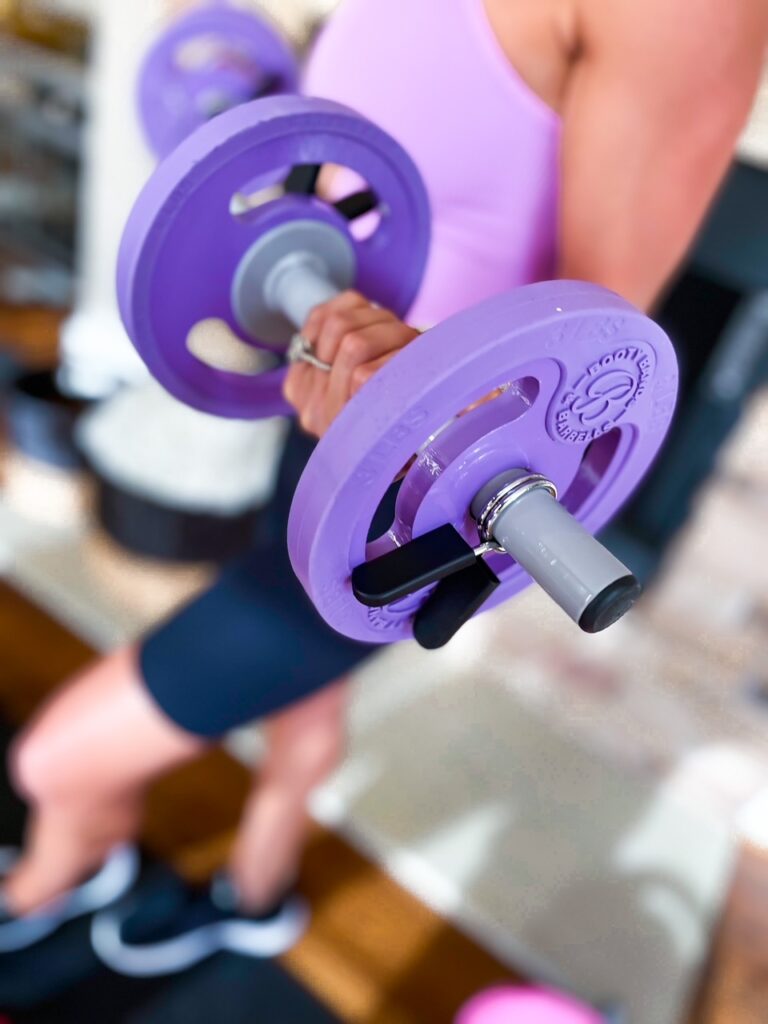 PS- you can use code samantha12 for a discount off all Booty Bands equipment!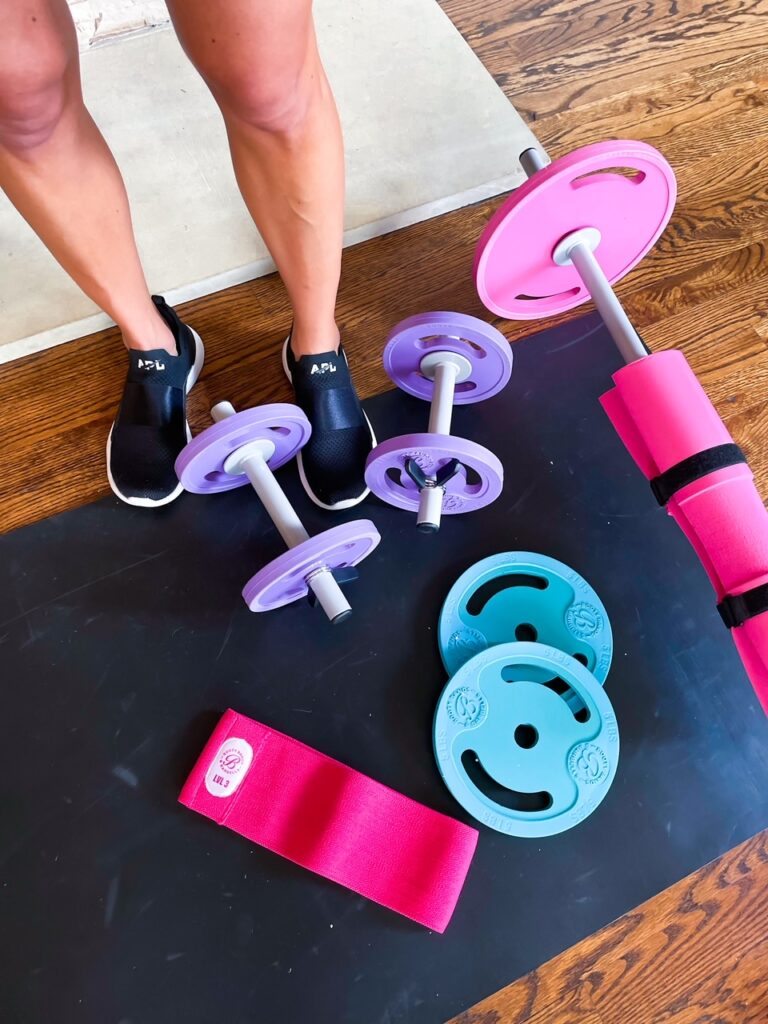 In partnership with Booty Bands.