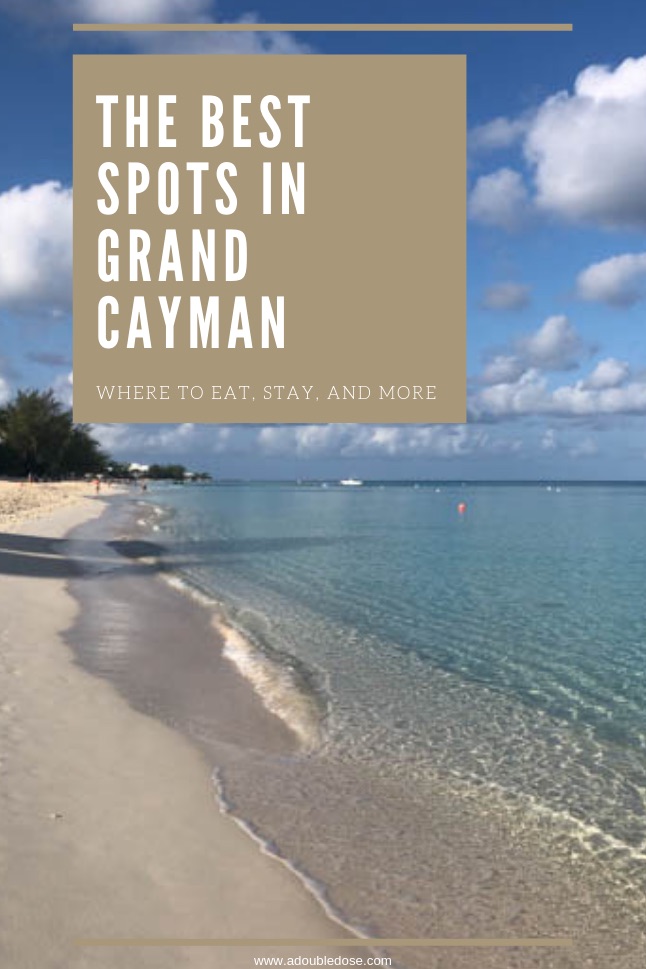 We are back from our trip, and had SO many questions while we were there with our family on where we stay, places to eat, etc, so we are sharing some of our favorites with you all! We have been going there every summer for 12 years, so we feel like we know the spots pretty well.
Where to stay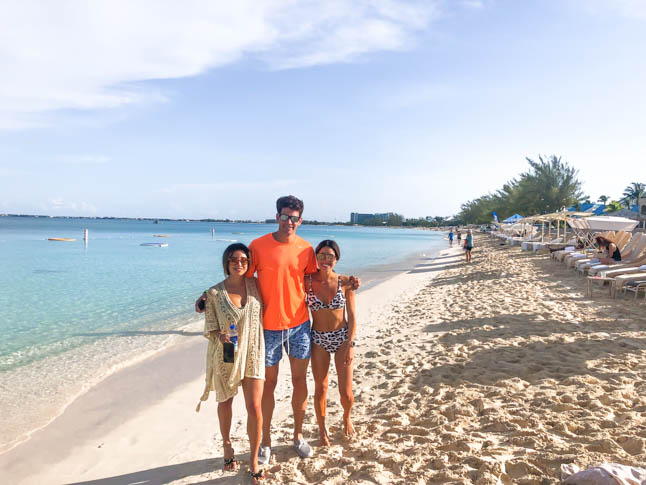 There are a lot of places to stay here, and we have only really stayed at the same resort on Seven Mile Beach, which is STUNNING!
Resorts
You can choose to stay at a resort, which is what we recommend, just because you are truly on a vacation!
Condos/Homes For Rent
There are also homes and condos you can rent all along Seven Mile Beach, which is gorgeous! We haven't personally stayed at any of these, but they look gorgeous! We recommend using sites like VRBO.com .
Where to eat
We could spend hours talking about the food! You all know we like to keep it pretty healthy, and now, with us eating plant based, it can get even more limiting, but we found some great options!
Where we ate
Saltwater Grill: this spot has everything from seafood to steaks! They were super accommodating and made us this veggie plate that was so good!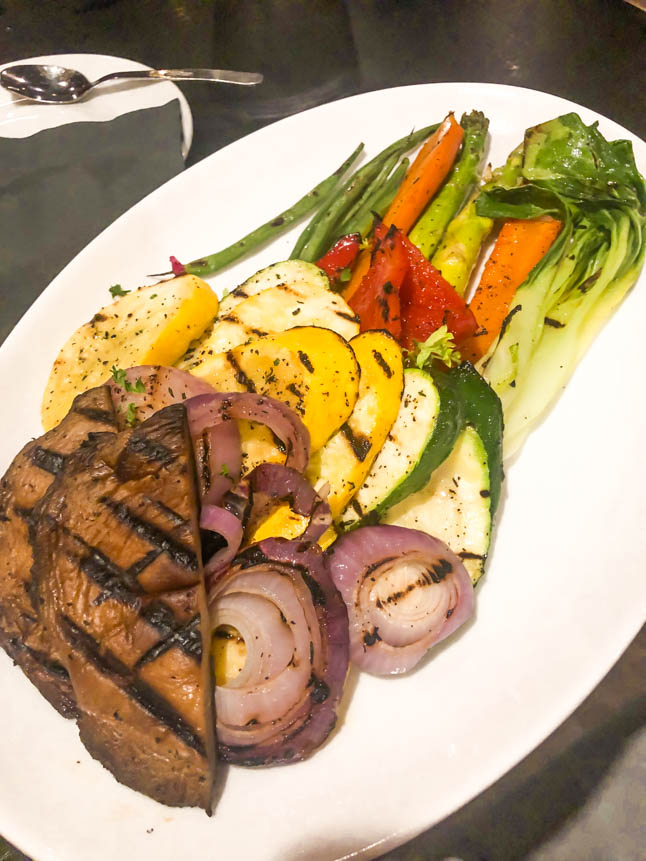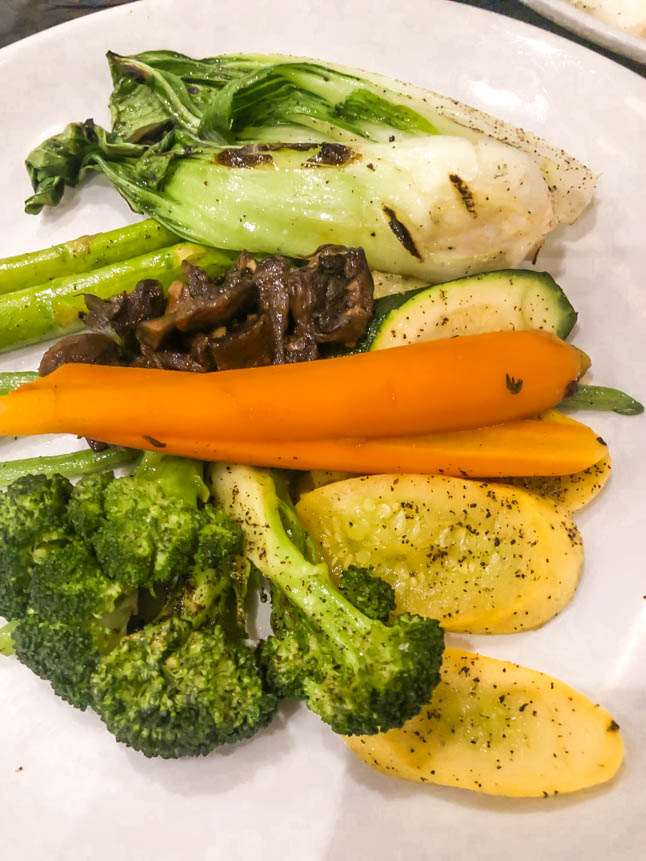 LeVele Restaurant: we ate here the second night we were there. It is a really cute spot on the water with great Italian food. We suggest sitting outside, and if you are a pizza fan, their pizza is delicious. They also has some vegetarian and vegan options like a stir fry and gnocchi!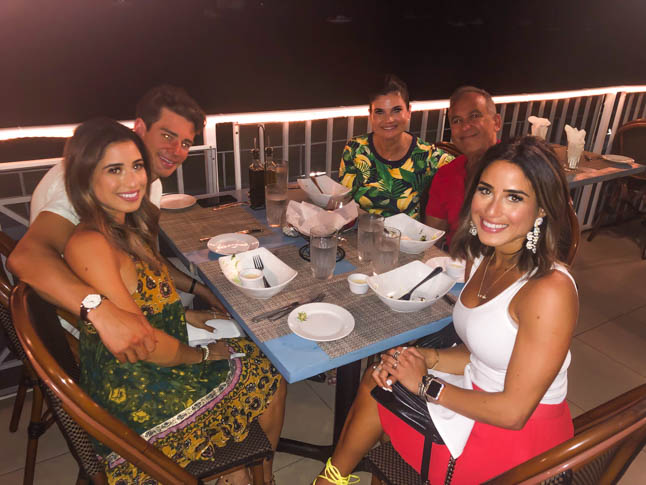 We got grilled vegetable plate that was so good!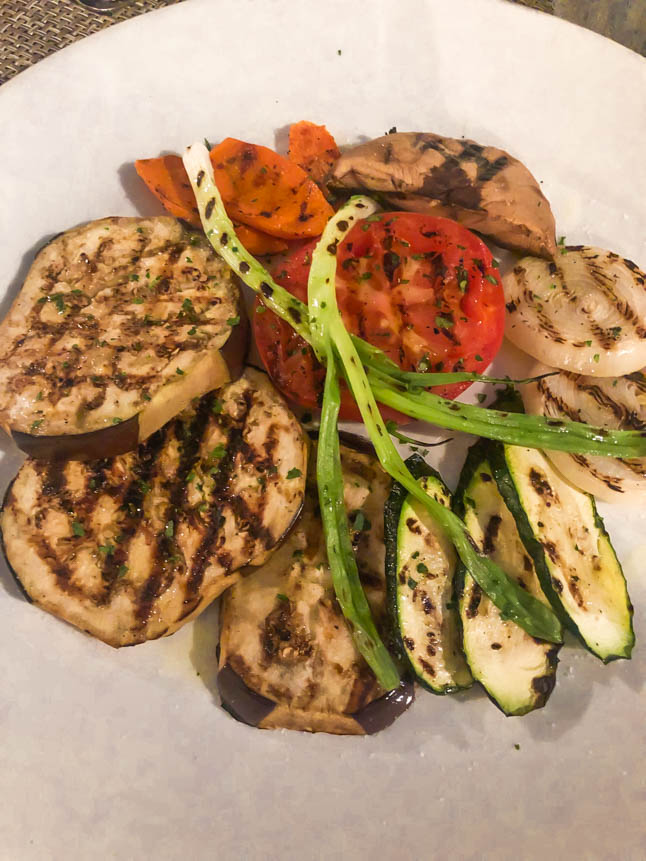 Agua Restauant: Another night, we ate at this spot, which is at their mall in Camana Bay. We got this really good green salad with a tahini dressing.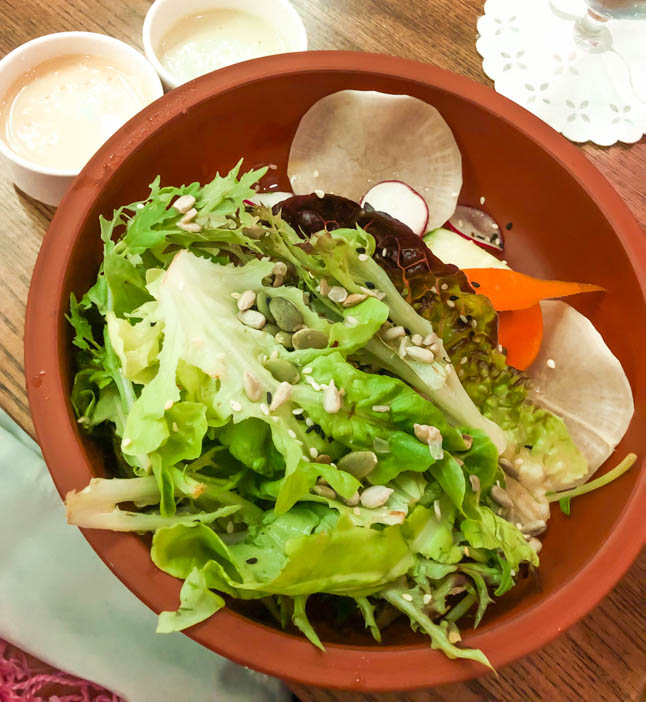 They also had a vegetarian menu that had this vegan ceviche with plantain chips that was delicious!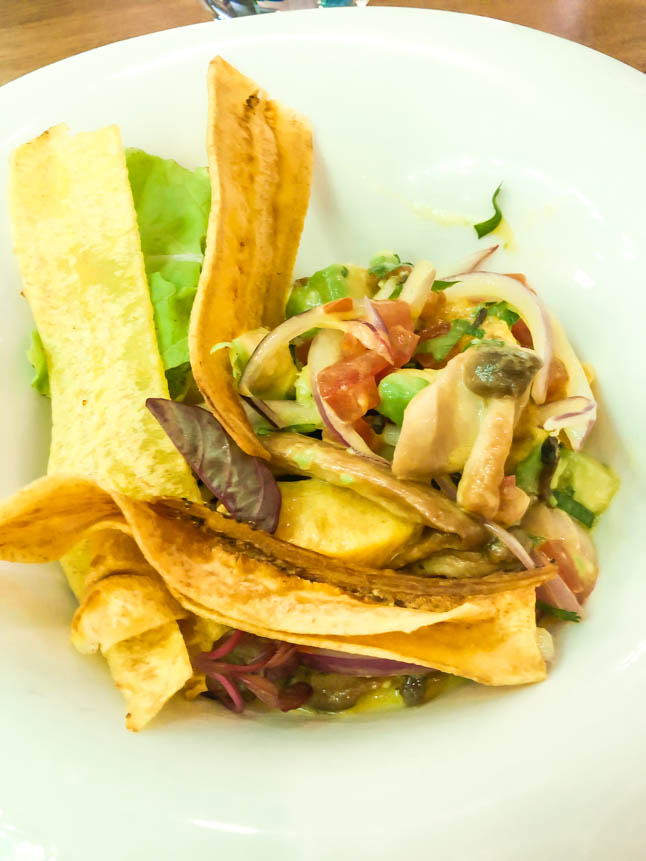 We also ordered this sautéed vegetable bowl!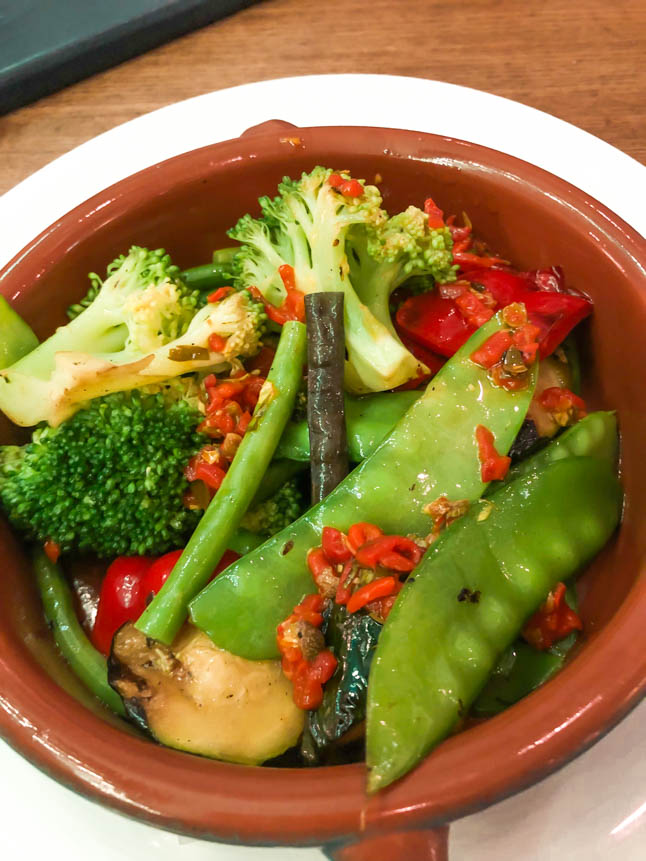 Seven, Ritz Carlton Grand Cayman: we ate here for breakfast every morning.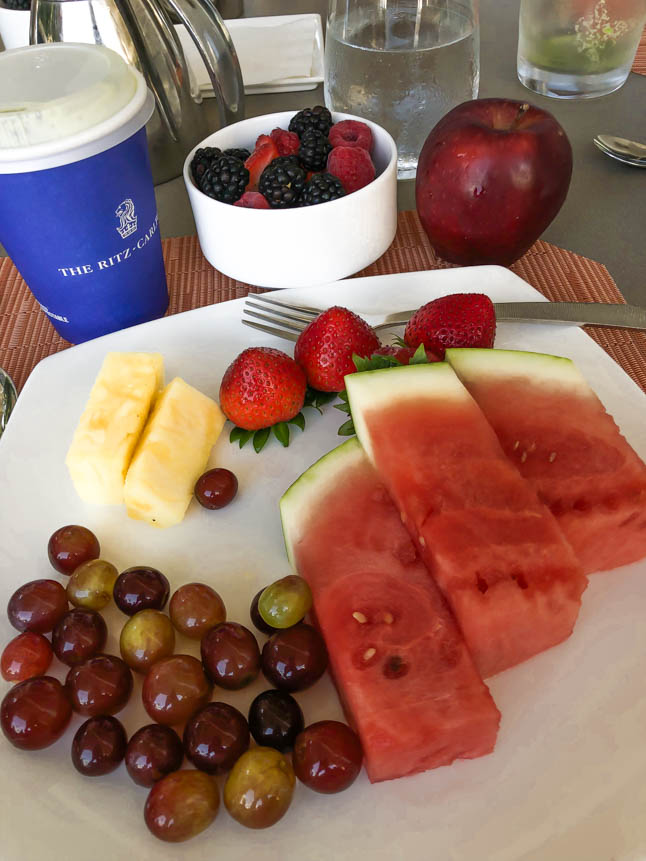 We also ate at their club lounge for lunch every day, and they had the best salads with dips like hummus, guacamole, and more!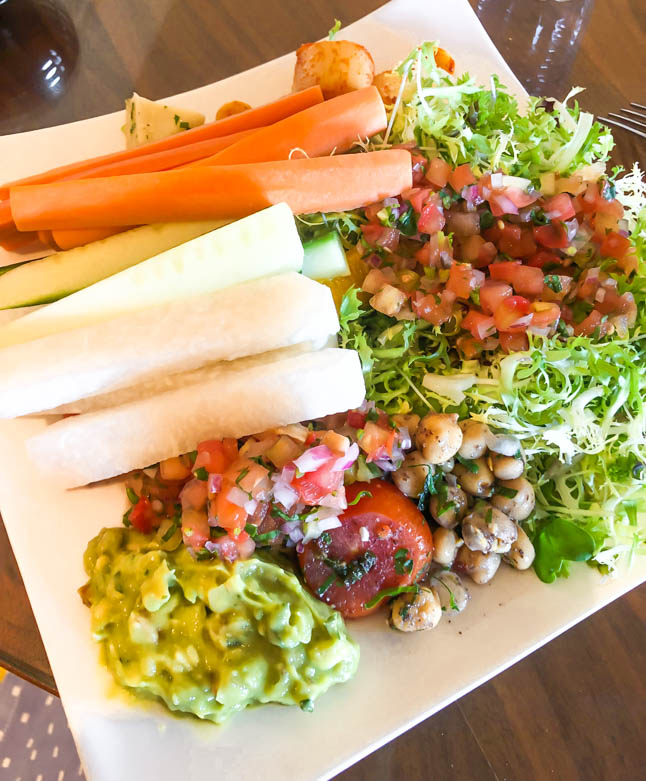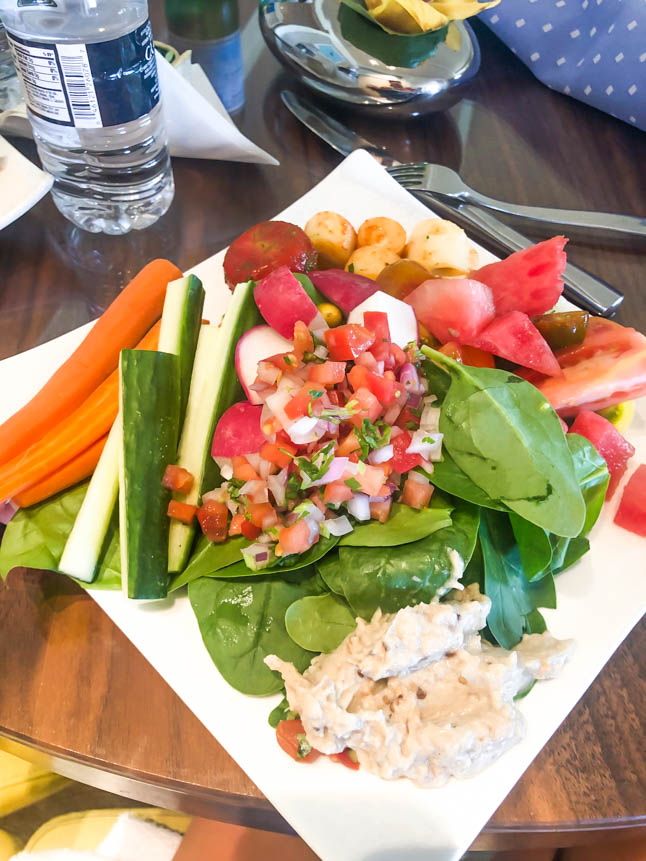 For our birthday, the chefs made us a watermelon carved with our names on it. It was SO incredible!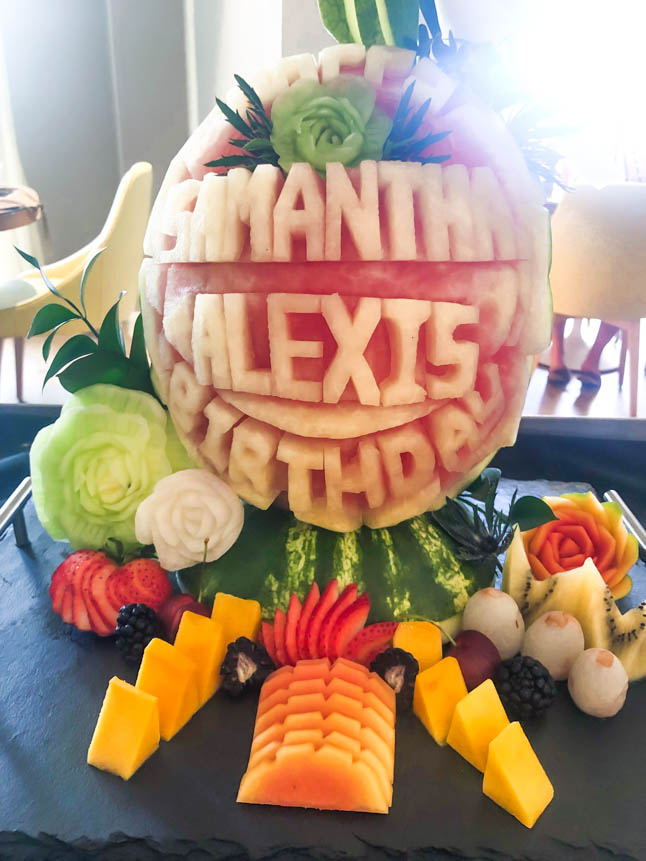 We also asked for fresh celery juice, and were so happy they made it for us!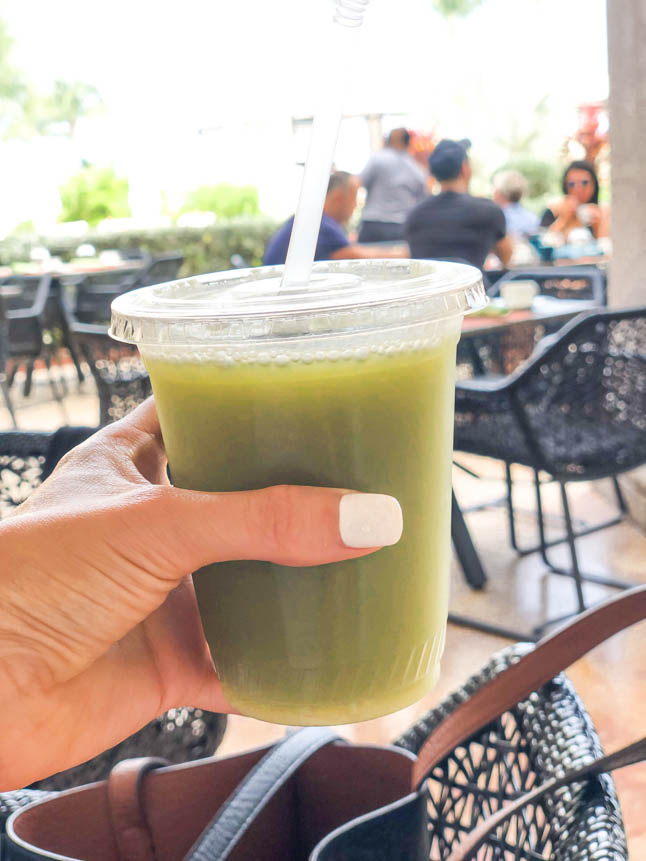 Veranda Restaurant, Marriott Grand Cayman: we LOVE going there for their Wednesday night Lobster Night. Highly recommend going!
We got this green salad with veggies and pecans on it to start.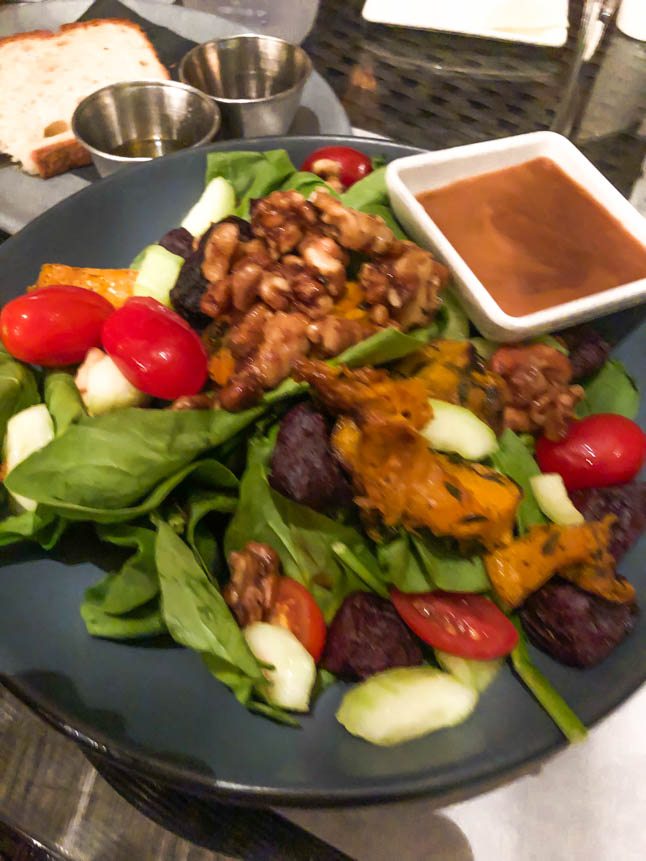 For the lobster night, they have a pre-fixe menu with a salad with mango, papaya, and lobster.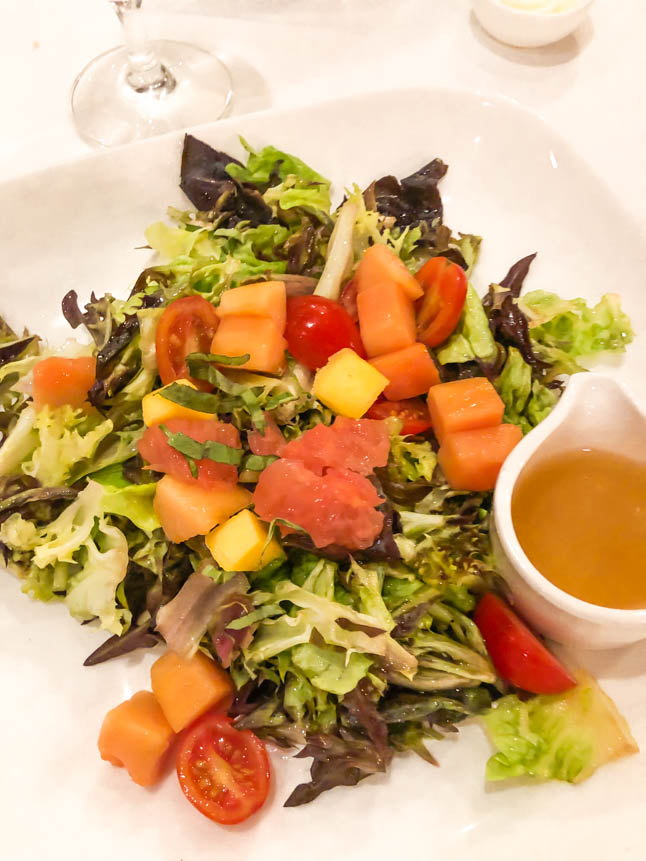 Then, it comes with lobster bisque soup, and of course the lobster tails and vegetables.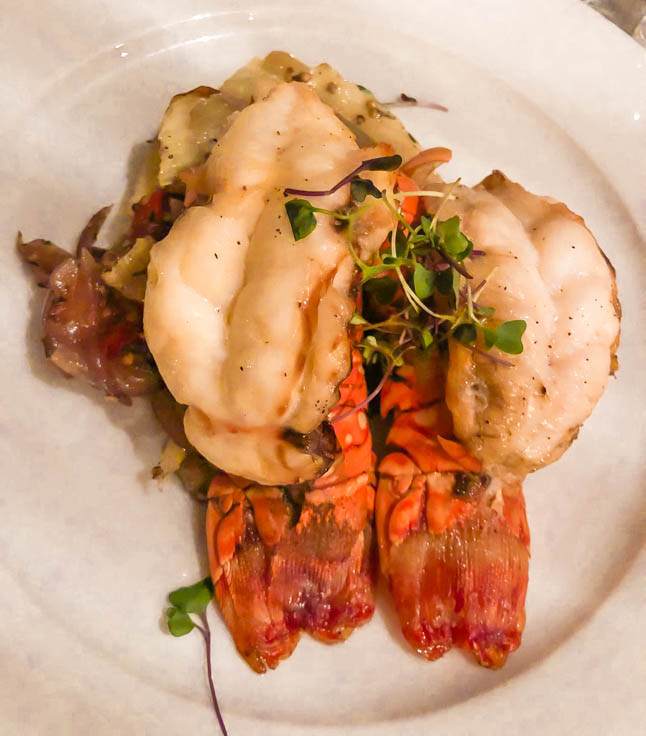 Ristorante Pappagallo: this is one of our favorite restaurants! They have the most beautiful birds there you can look at while you are there.
This is also an Italian spot, and they have the best pastas and seafood. We ended up ordering a few of their delicious sides: cauliflower, mushrooms, brussels sprouts, and asparagus. All SO good!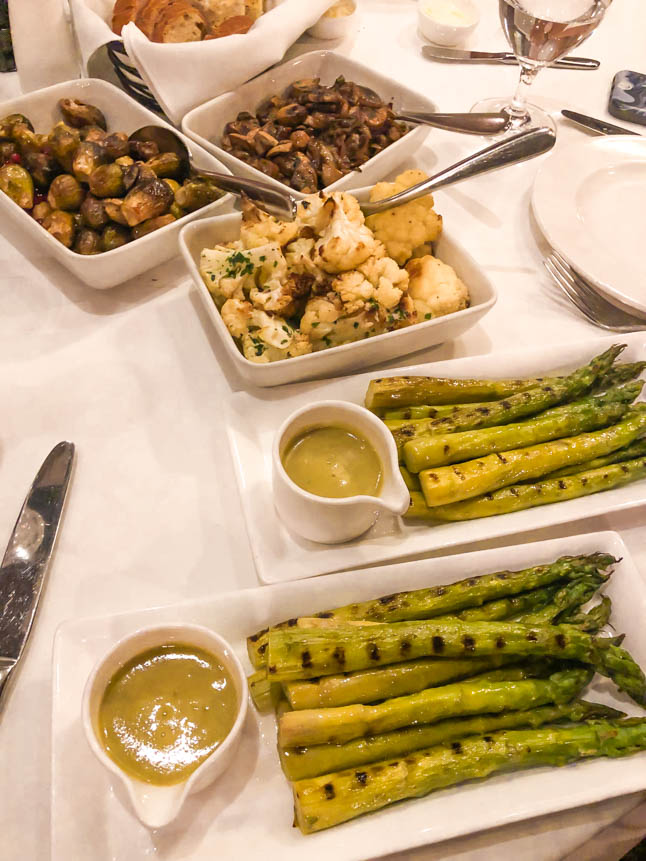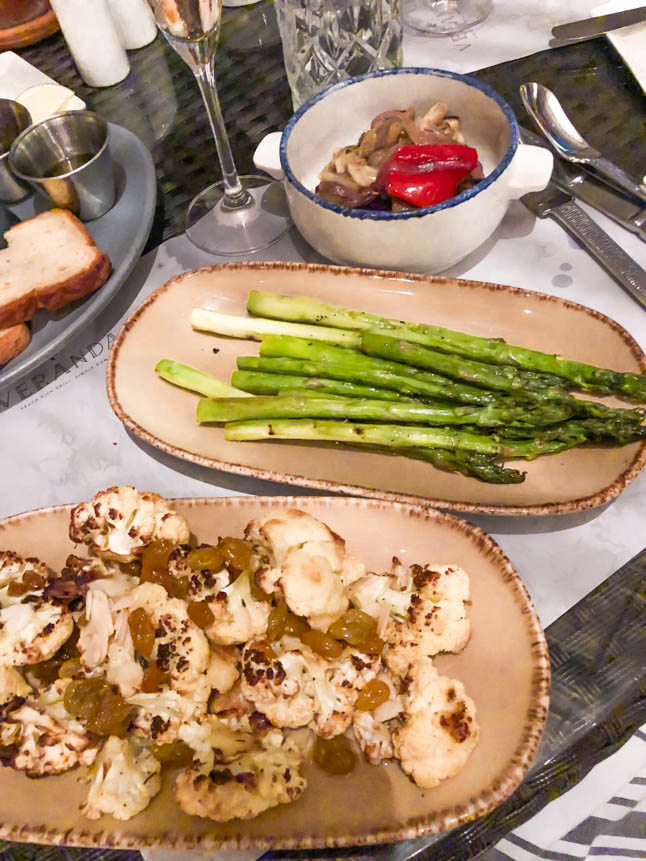 Other places to eat we recommend
Casanova
The Brasserie
Luca
Catch Restaurant
Grand Old House
Lobster Pot
Calypso Grill
Morgans Seafood
Abacus
Blue
What to do
There are a lot of activities to do, but we honestly spend most of our time at the gorgeous beach. The water is perfect and clear, and the sand is white and soft, so there is no comparison!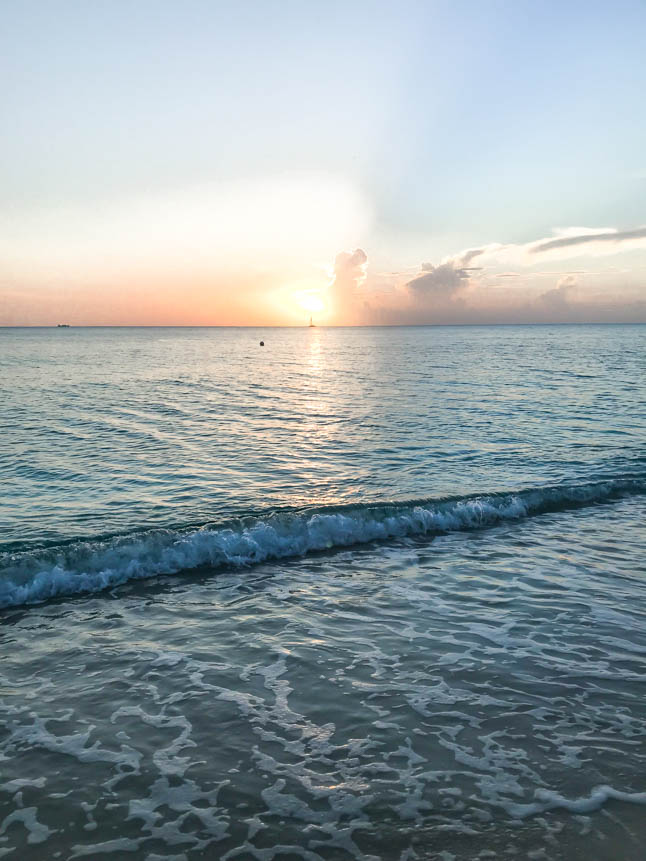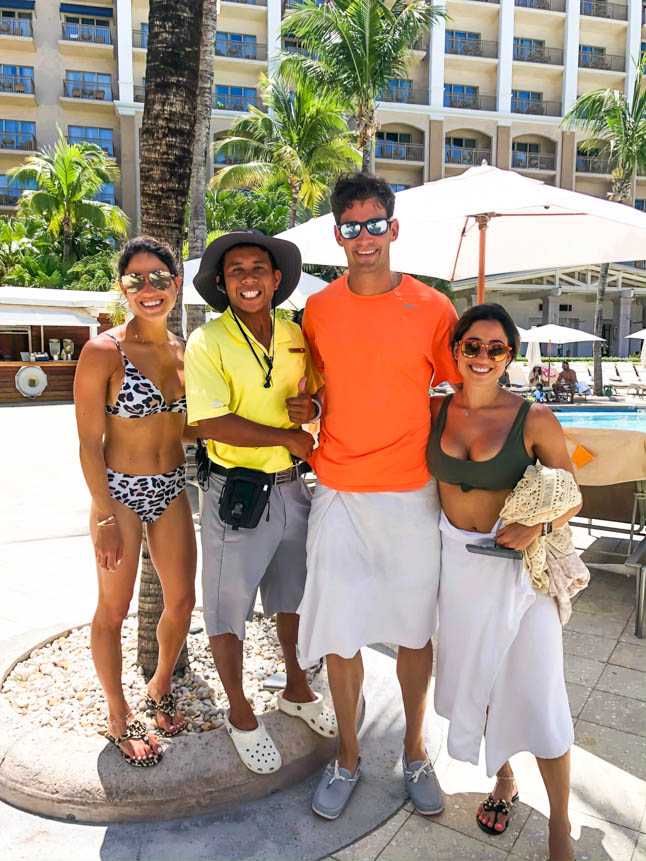 If you are wanting to do some excursions, we recommend:
Stingray City
Snorkeling
Scuba Diving
Catamaran Sunset Sail
Rum Point
Dolphin Discovery
Shopping in Georgetown
When is the best time to go?
Really, any time of year is great! It is warm there all year long, but summer is typically their rainy season, but it is also less expensive to go during that time. We usually go around June or mid August.
Their high season is in the winter time, so usually around Thanksgiving through the spring!
What is the weather like?
The weather is pretty much warm all year, but between November and April, it is a little cooler than it is during the summer months. It is tropical there, so it can rain in one part of the island, and not other parts. Also, if it does rain, it passes very quickly!
Getting there
We usually fly American Airlines direct from Dallas, but they don't always offer direct flights all year long. Otherwise, you can fly a lot of other airlines like Southwest.
What we wear
We shared a bunch of our looks below we wore on our trip. Think a lot of swimsuits, cover ups, and cute summery dresses and rompers!
*click each photo to shop the looks*