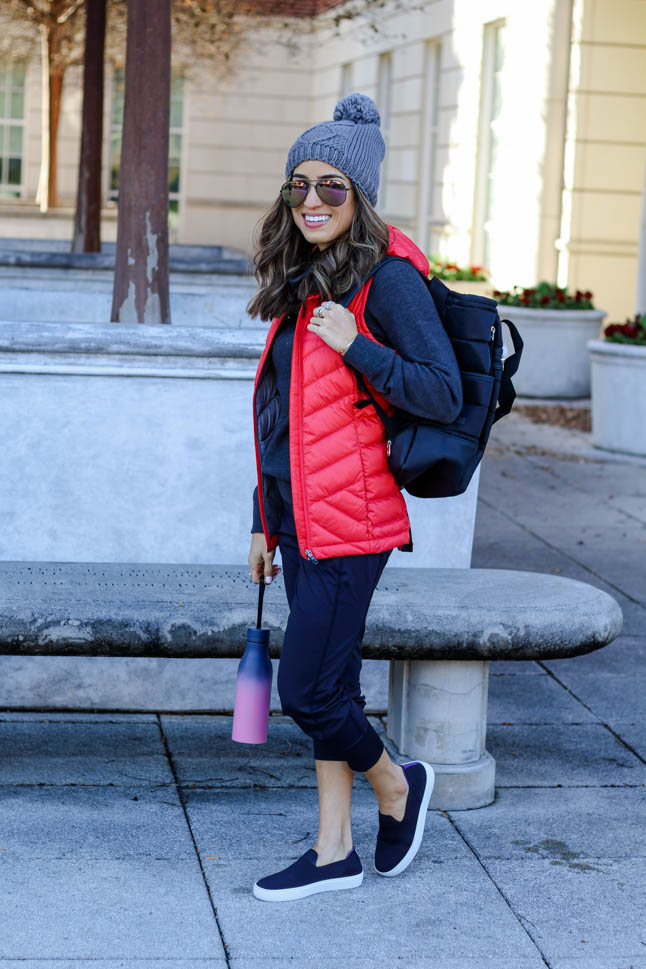 Happy Wednesday! So excited to be back with you all for another Wellness Wednesday post! This week, we are sharing this cute athleisure look you can wear straight from the gym to errands or meetings, and, our favorite part: 5 easy and quick breakfast ideas that are vegan, and that we have made and loved!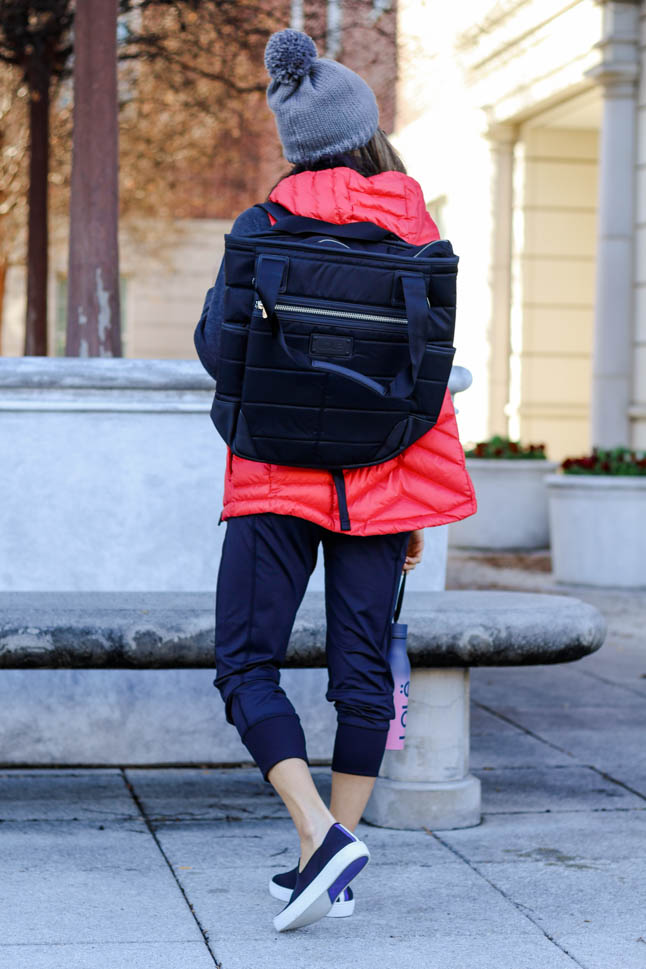 Before we get into the recipes (or y'all can just scroll down to see them!), we wanted to share these black joggers that we LOVE. They are not supper fitted (we have size xs) and they are so comfy, so they are great for traveling, too!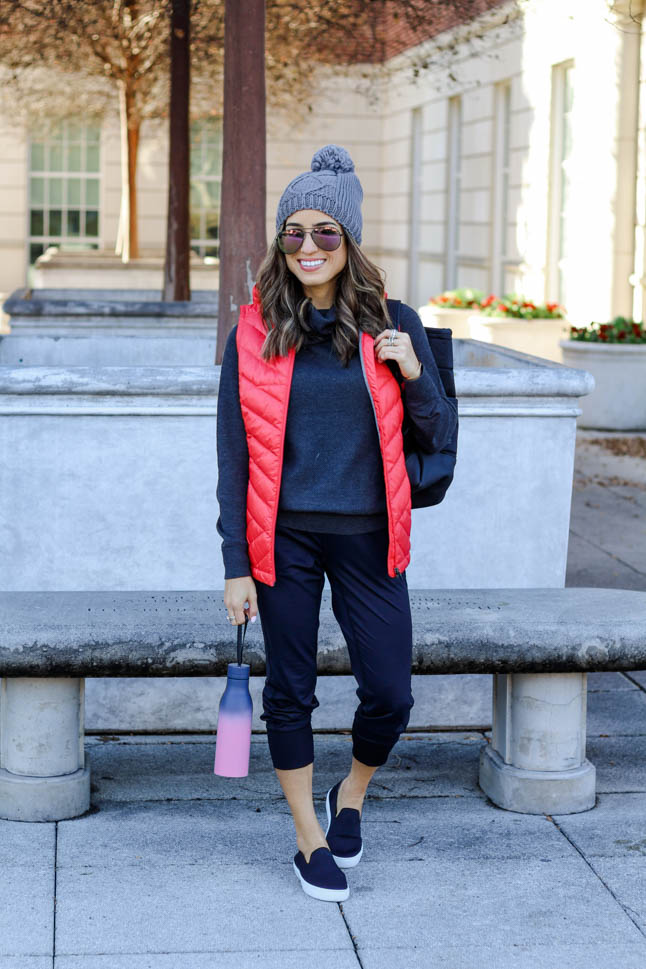 We paired them with this red puffer vest (so warm and cozy) and this grey knit hooded sweater, and our go-to slip on shoes that you can actually throw in the washing machine!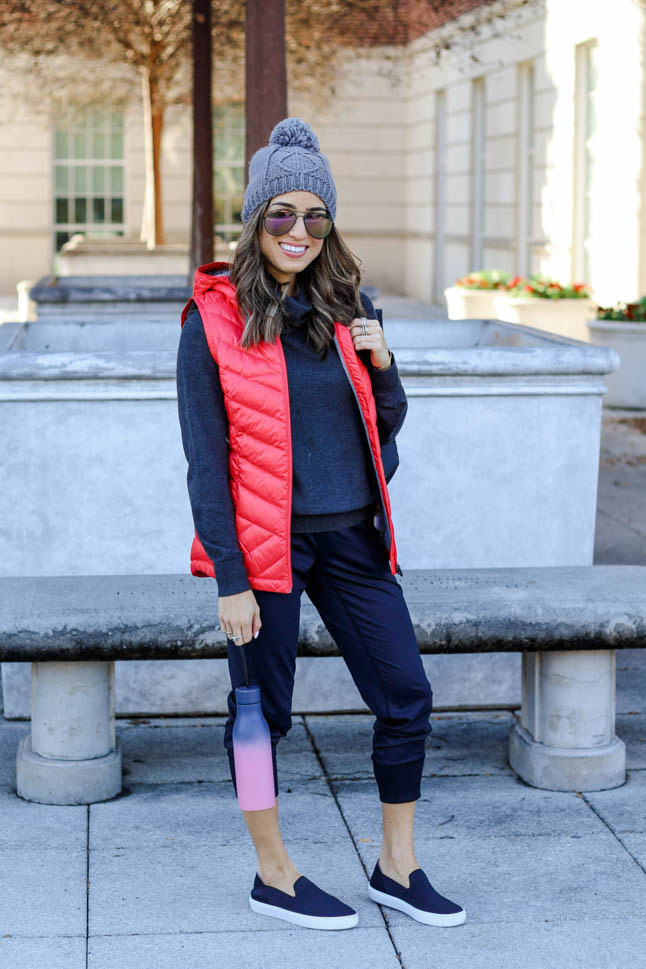 And, now for the breakfast recipes!
LOADED SWEET POTATO: you can make the sweet potato ahead of time and just toss on some fresh fruit or toppings, and you're good to go!
Recipe + images via runningonrealfood.com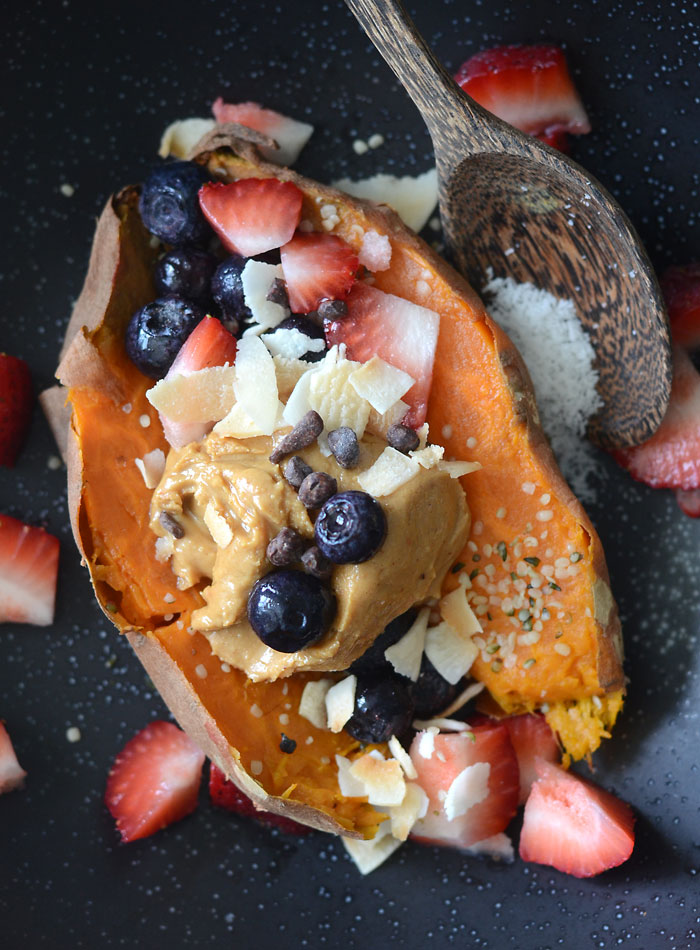 CACAO FLUFFY VEGAN PANCAKES: we have't tried these yet, but they look AMAZING, and super easy to make!
Recipe + images via earthofmaria.com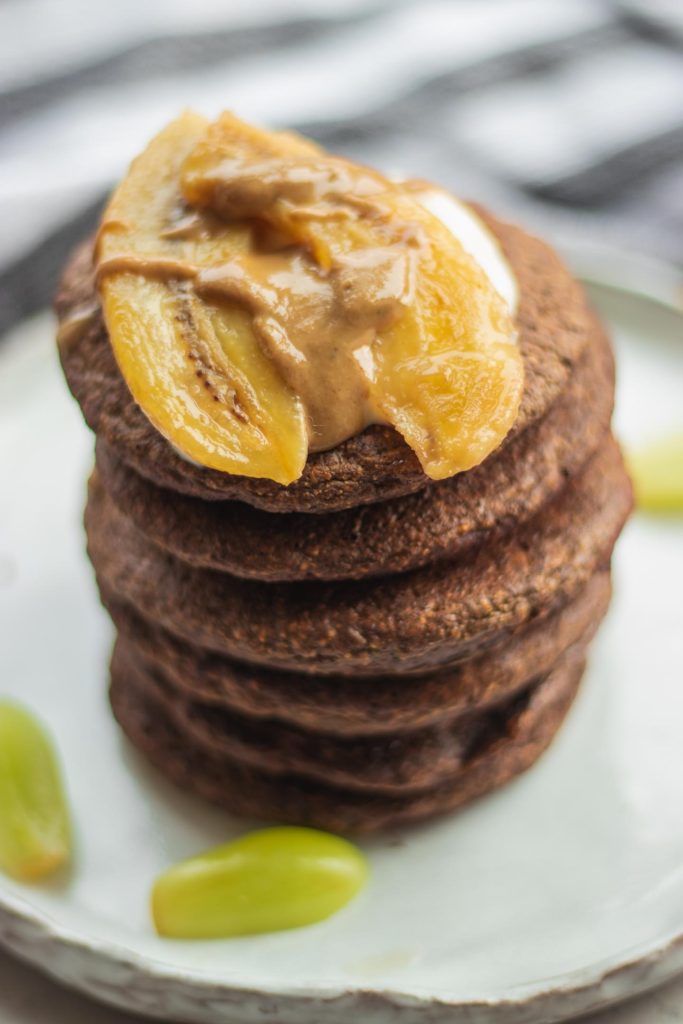 APPLE PIE OATMEAL: We love a warm and cozy oatmeal bowl, and we love how clean and natural the ingredients are! You could make this one ahead of time, too!
Recipe + images via thegraciouspantry.com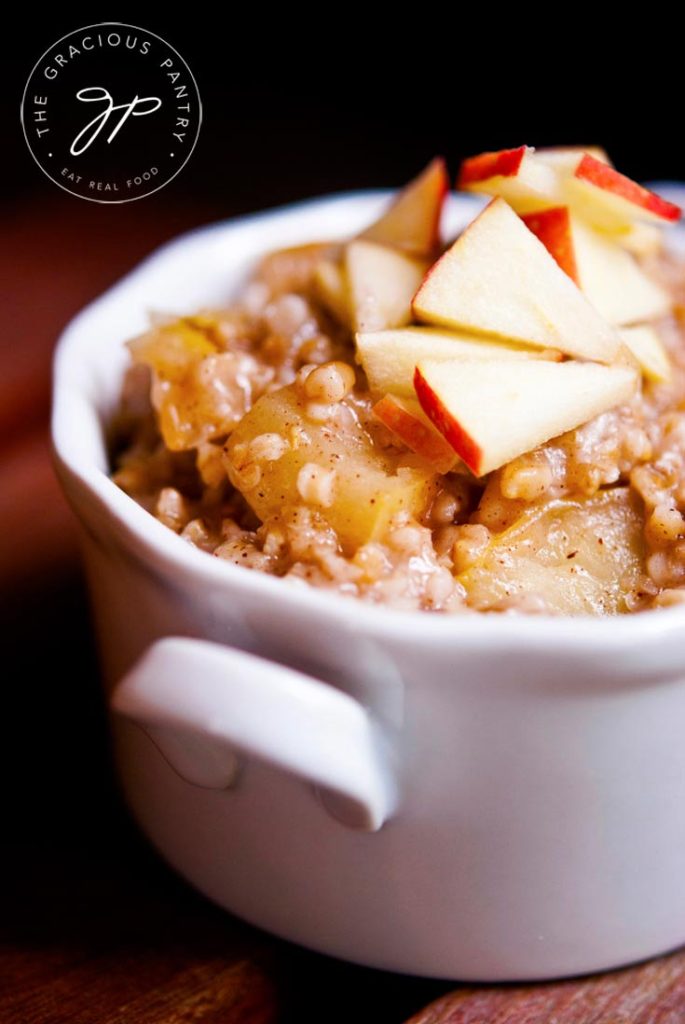 WILD BLUEBERRY SMOOTHIE BOWL: This one is one we make a lot, especially in the warmer months! This is loaded with antioxidants and powerful nutrients to heal your body. We sometimes add spirulina and other greens in there, too!
Recipe + images via medicalmedium.com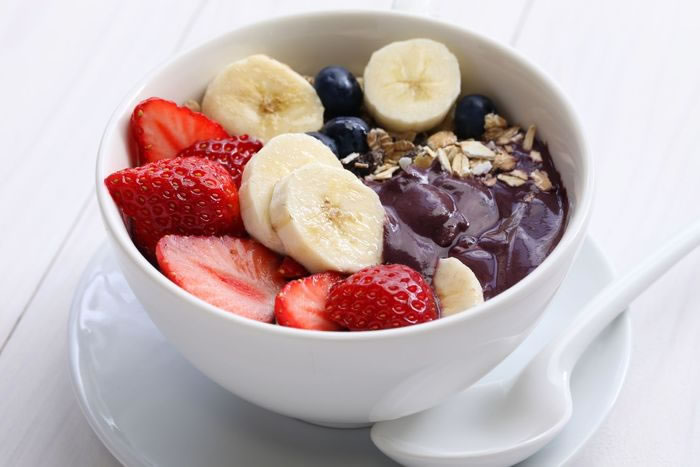 WILD BLUEBERRY MINI MUFFINS: we made these a couple weeks ago, and LOVED these so much. They are crazy easy to make and taste delicious. Our mom couldn't stop raving about them! You could bake these on Sundays and have them for the week, too!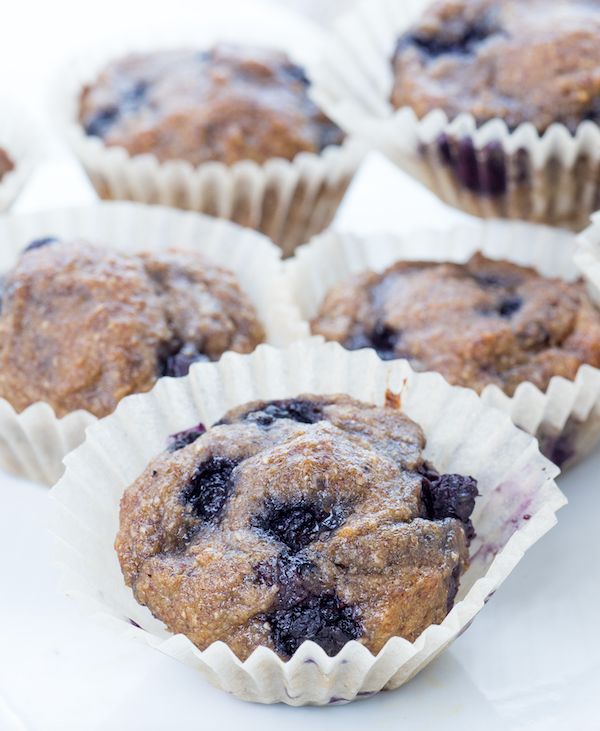 **PS- be sure to pin and save this image for later so you can come back to these yummy recipes!
Recipe + images via medicalmedium.com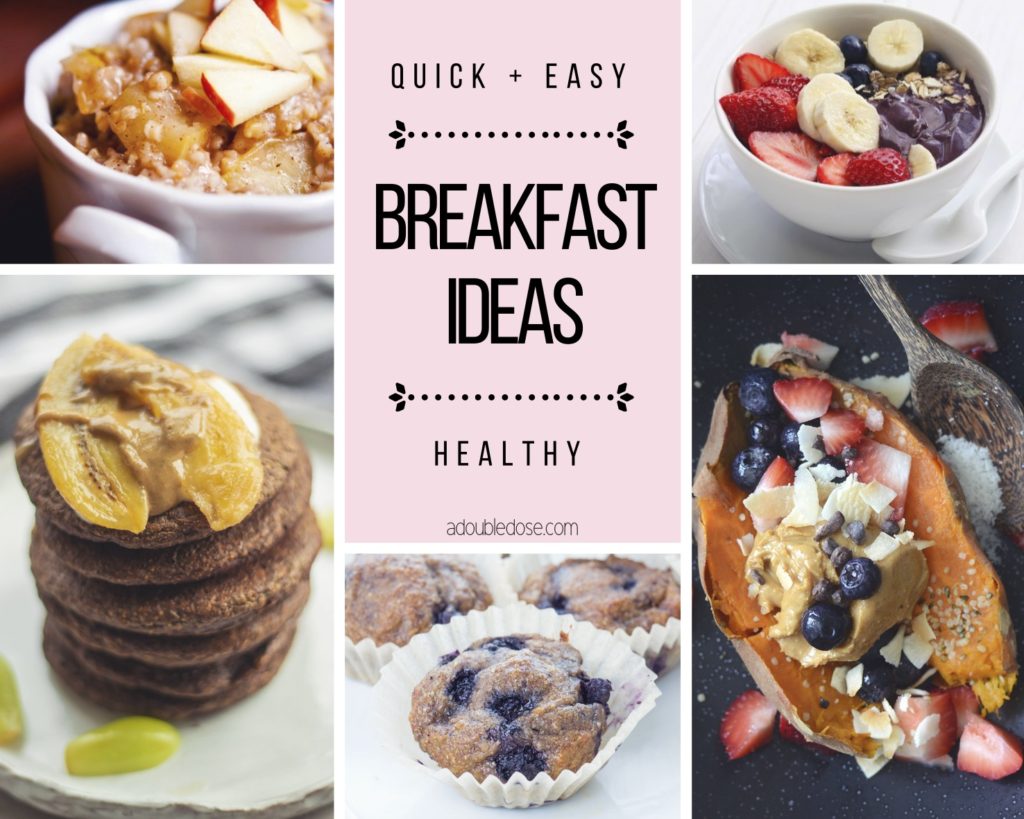 { Puffer Vest | Grey Sweater | Black Joggers | Grey Beanie | Black Slip On Shoes | Black Bag |Water Bottle | Sunglasses | Curling Iron | Nail Color | Toe Polish | Necklace | BRACELETS: David Yurman Cable Bracelets here, here, and here and Cartier Love Bracelet | RINGS: David Yurman Ring here and here | WATCH: Michele Deco Watch }