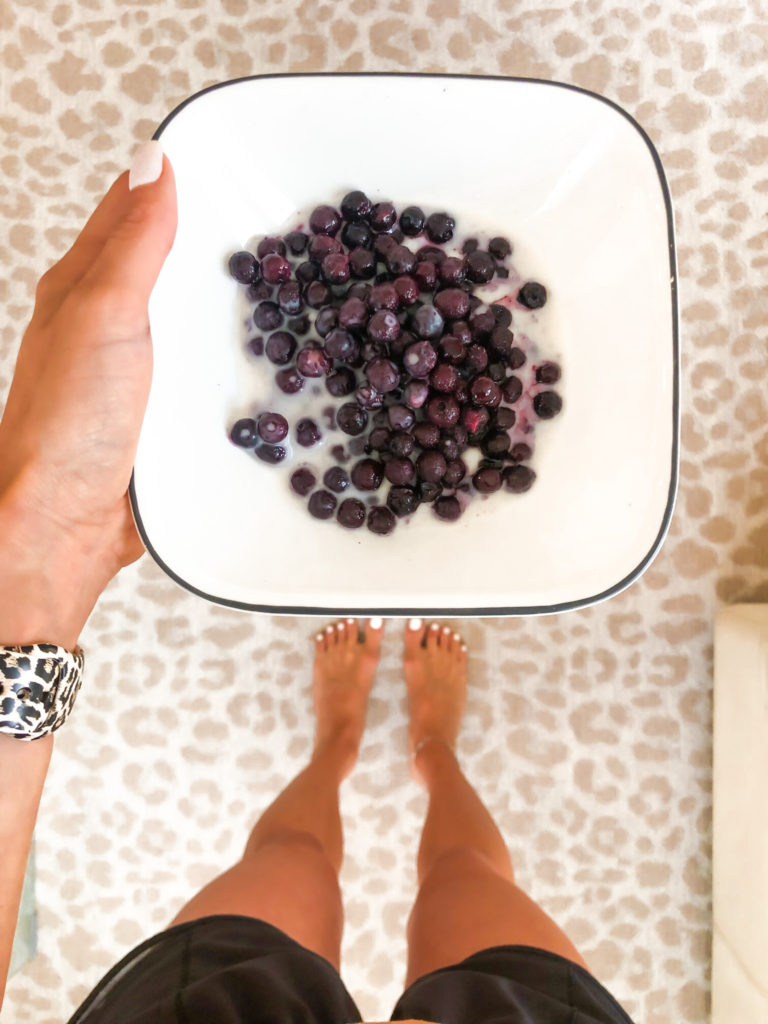 After getting so many questions about our blueberry bowls, we thought we would share a post all about it for you all to reference.
What Is It?
Literally just frozen blueberries (or you can use regular) with unsweetened almond milk. You can use any kind of milk you'd like, and we don't really measure, but we typically do 3/4 or 1 cup of blueberries with enough milk to cover the berries.
Wild Blueberries vs Conventional Blueberries
Any kind of berry is great for you, but wild blueberries are:
higher in antioxidants than regular berries
sweeter tasting
smaller in size
easier to freeze, without clumping together
Where To Find Wild Blueberries
You can find the in the frozen section at your grocery store, or even at Costco! You can also find them here.
Recipe For Blueberry Bowl
We kind of mentioned it above, but we do 3/4 to 1 cup of blueberries with about 1/2 to 1 cup with unsweetened almond milk. You can add banana, or anything else you'd like!