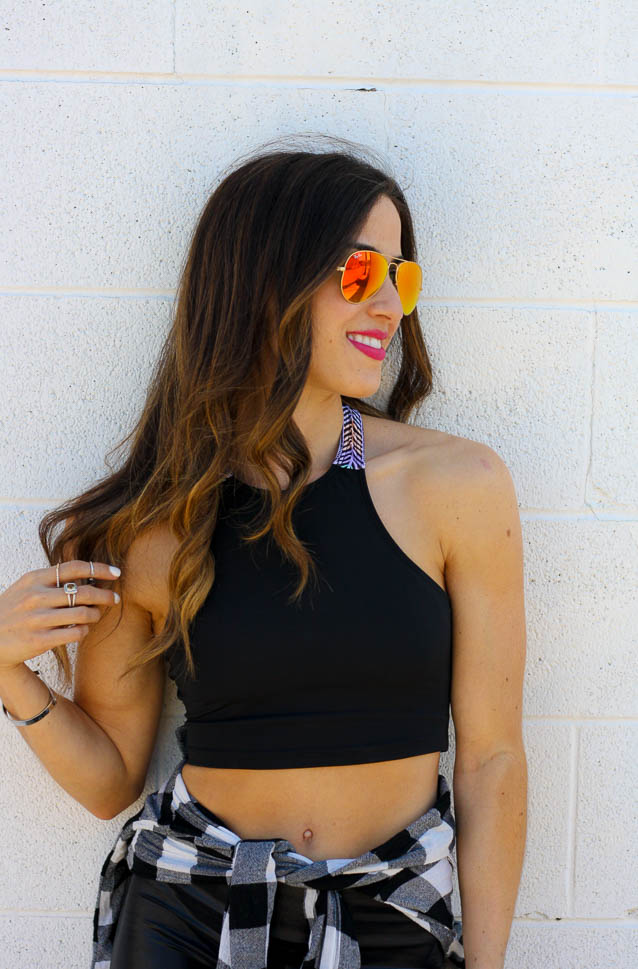 { BRA: Mara Hoffman c/o Similar Option HERE | LEGGINGS: Carbon38 Liquid Leggings c/o Similar Option HERE| SHIRT: Gingham Button Up | SHOES: Puma pulse XT| SUNGLASSES: Ray Ban; Get first month free with code 'DOUBLEDOSEBLOG' | LIP COLOR : Revlon Colorstay Overtime Lipcolor– "All Night Fuchsia" LOVE this color! | BRACELETS: David Yurman Cable Bracelets here, here, and here and Cartier Dupe Bracelet | RINGS: David Yurman Ring here and here and Diamond Bar Ring and Stackable Pave Rings and Midi Ring| NECKLACE: Gold Bar Necklace and Arrow Necklace| WATCH: Michele Deco Watch | PHONE CASE: Marble + Gold Case}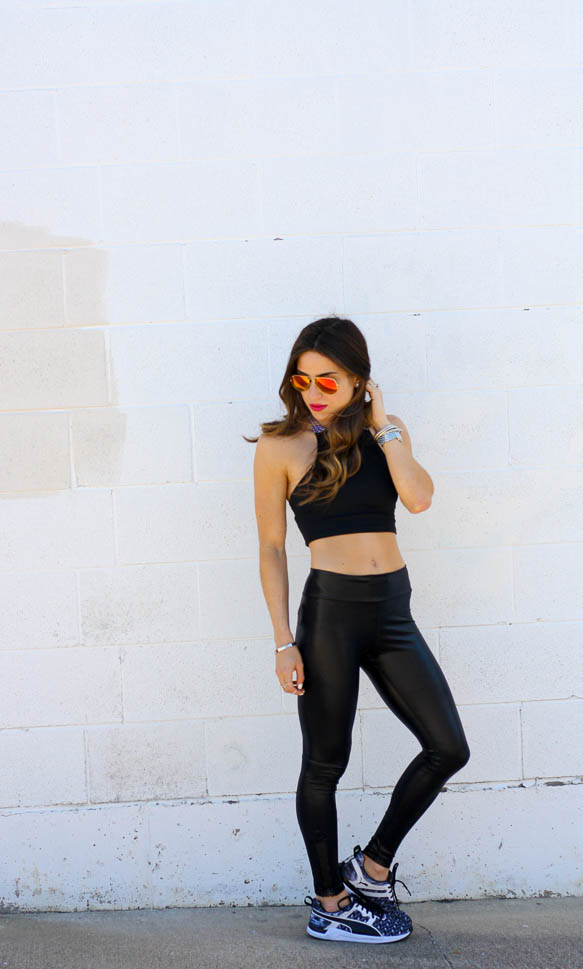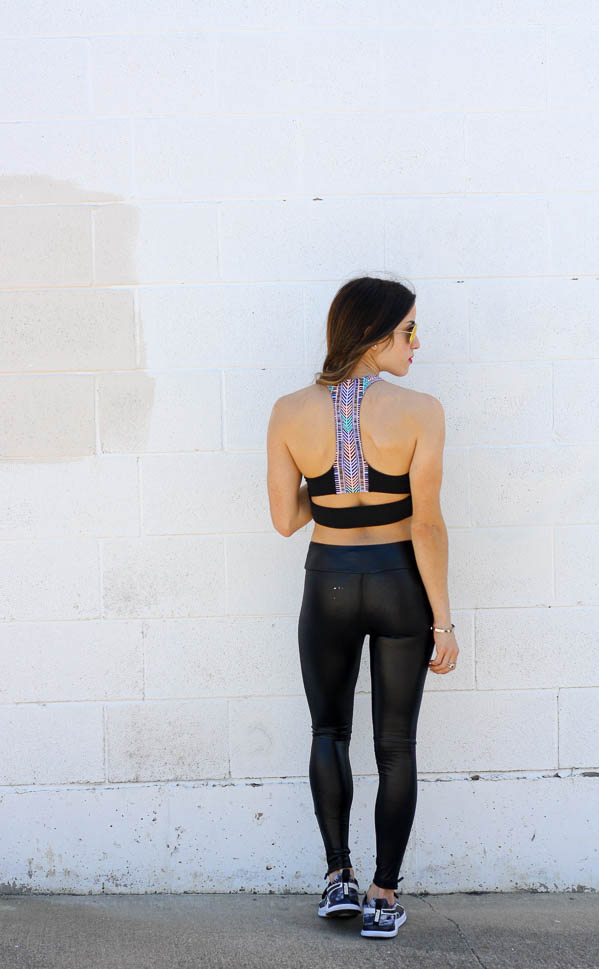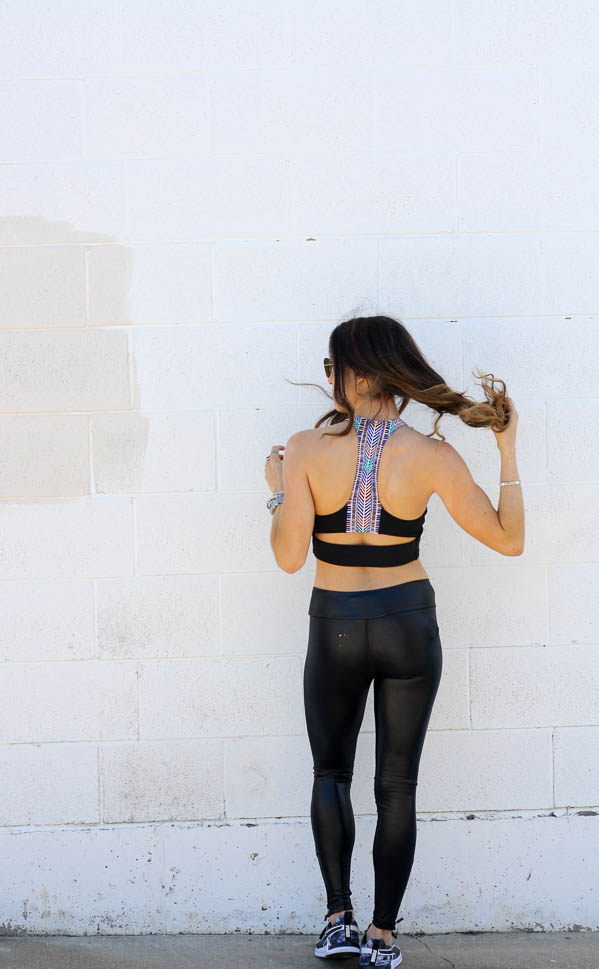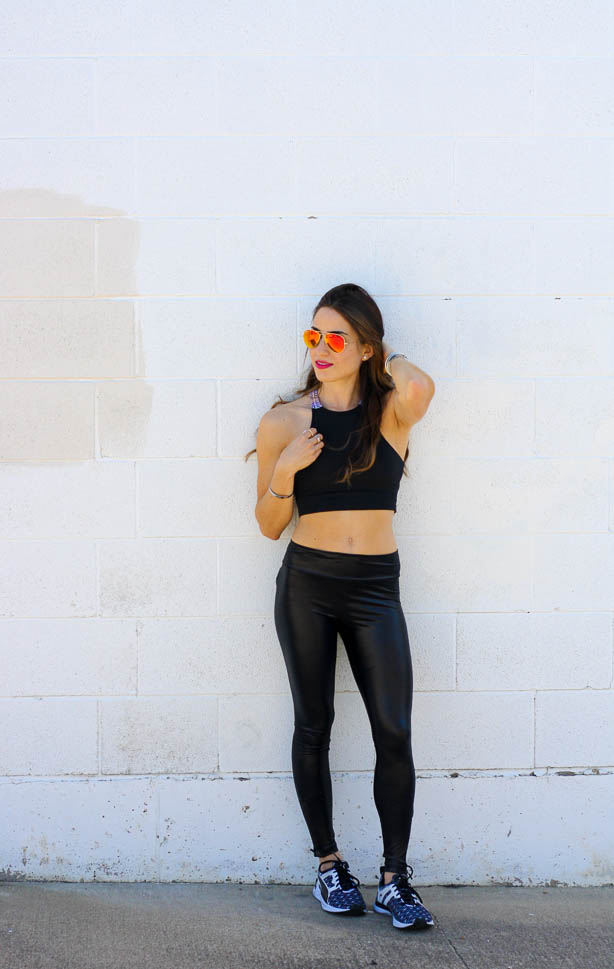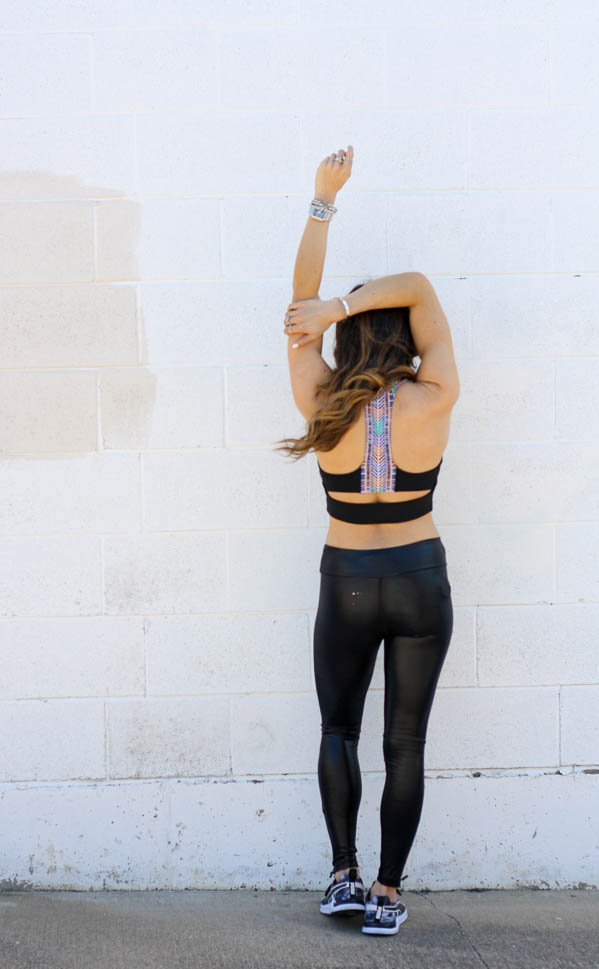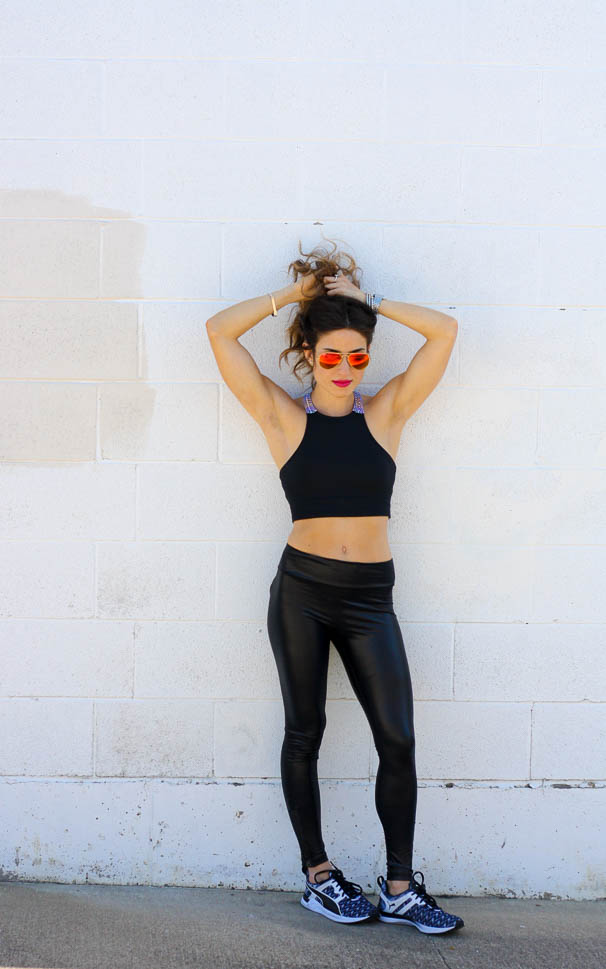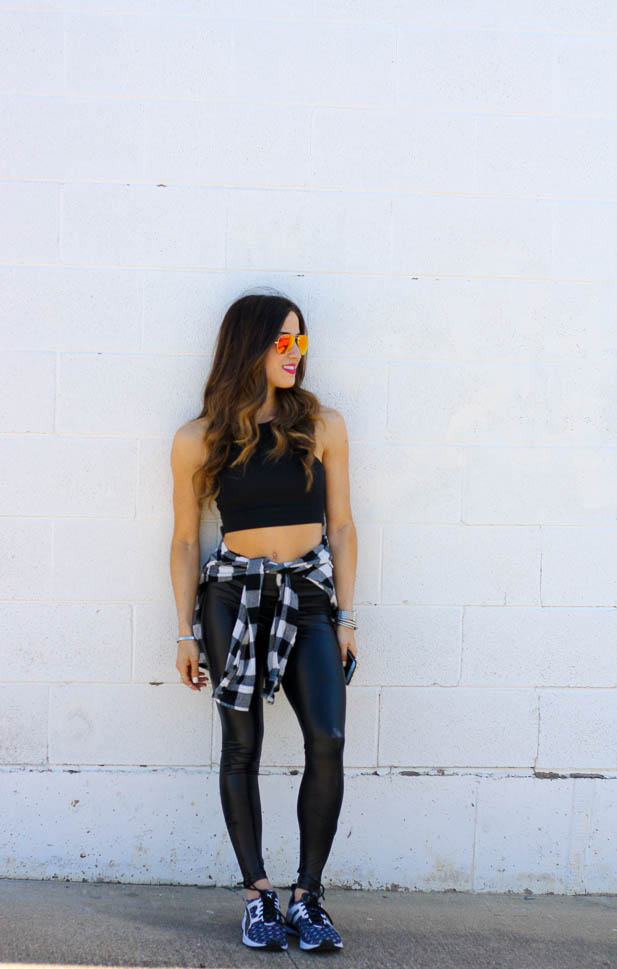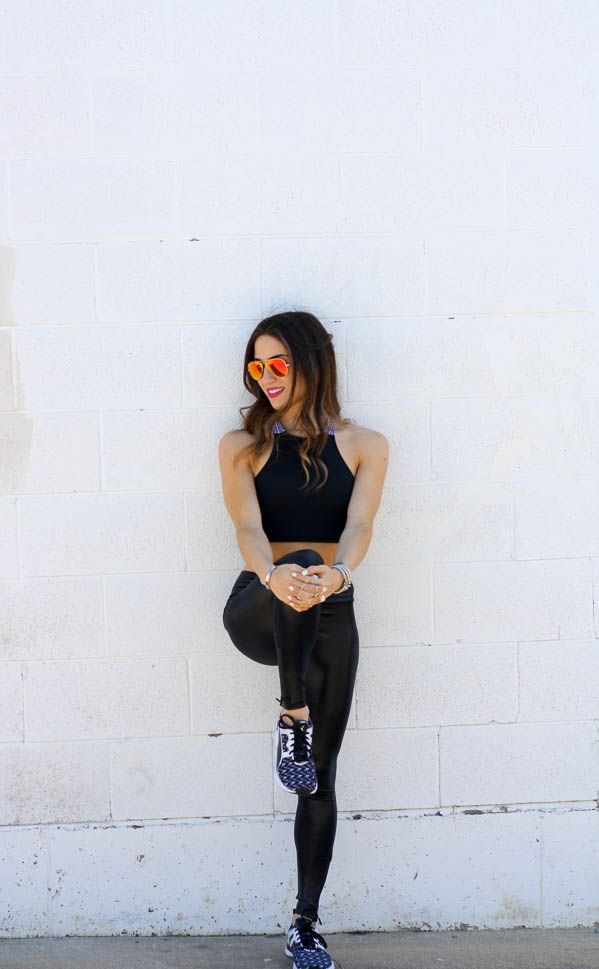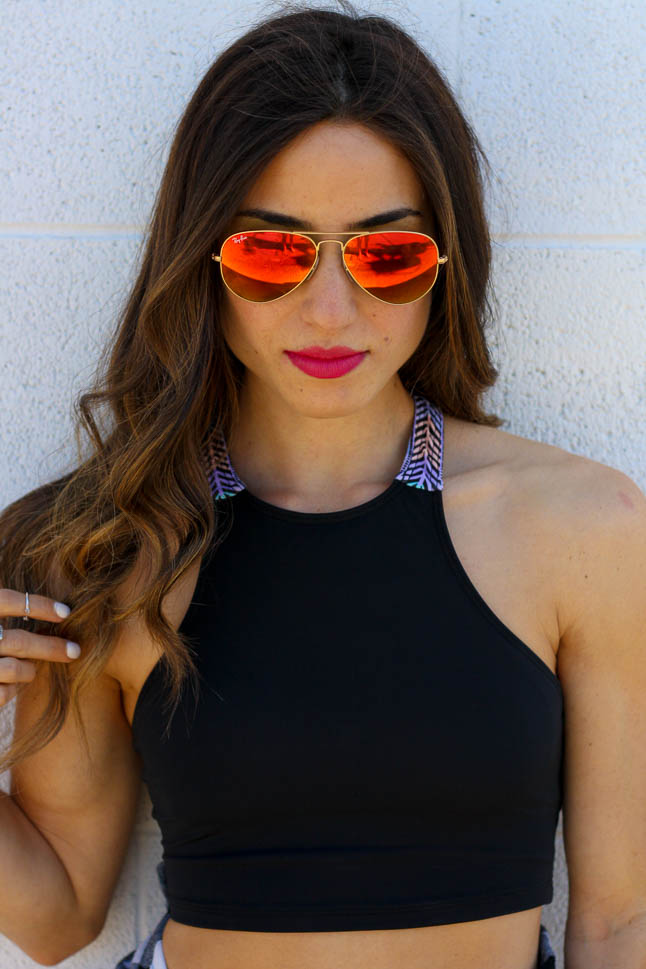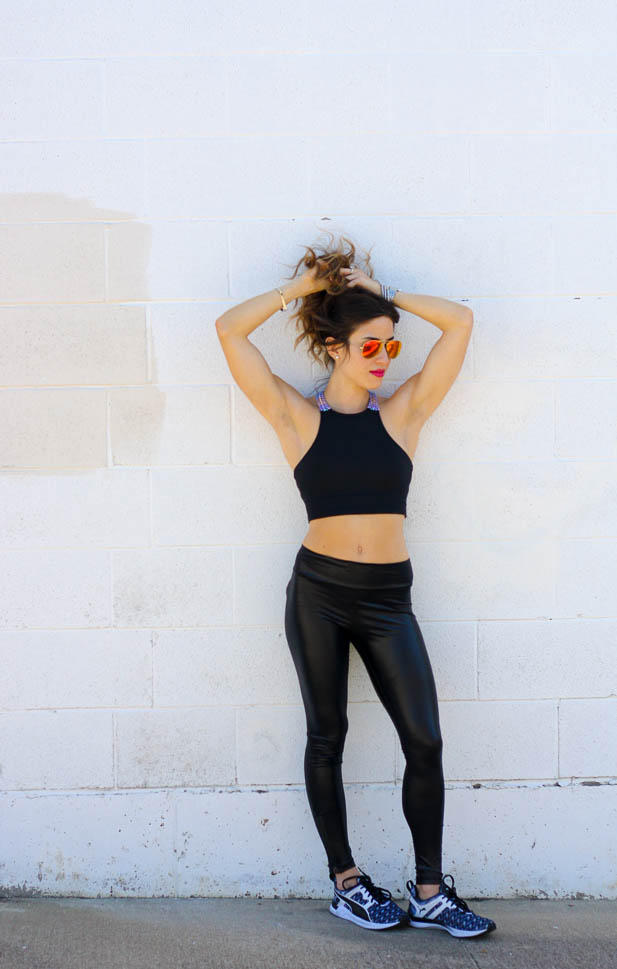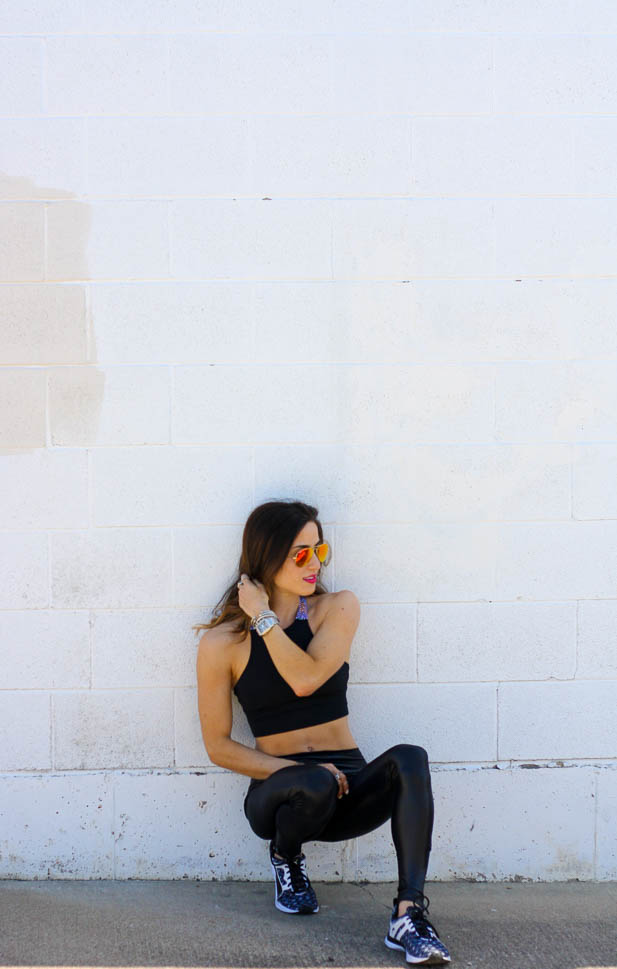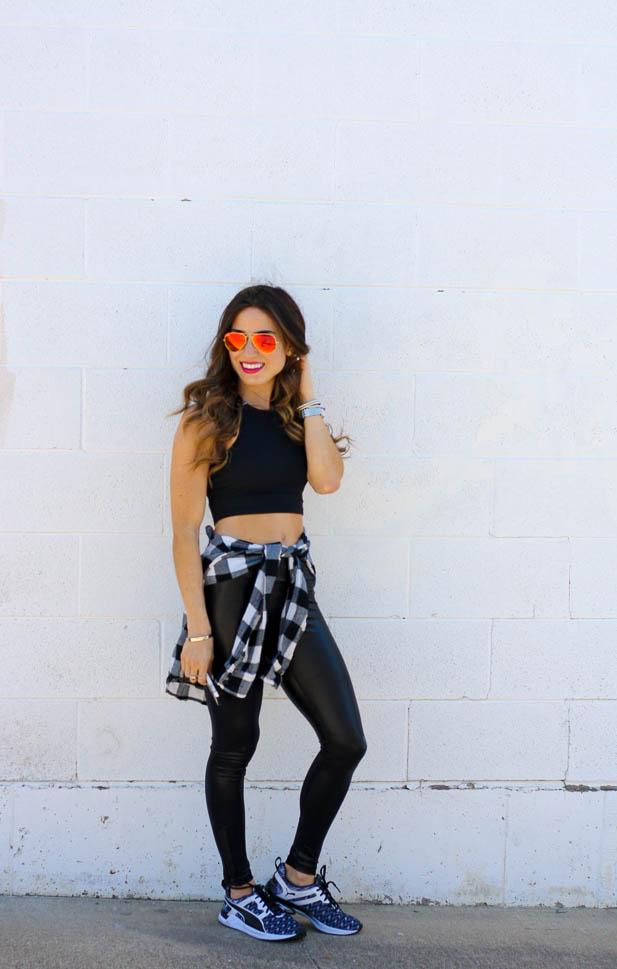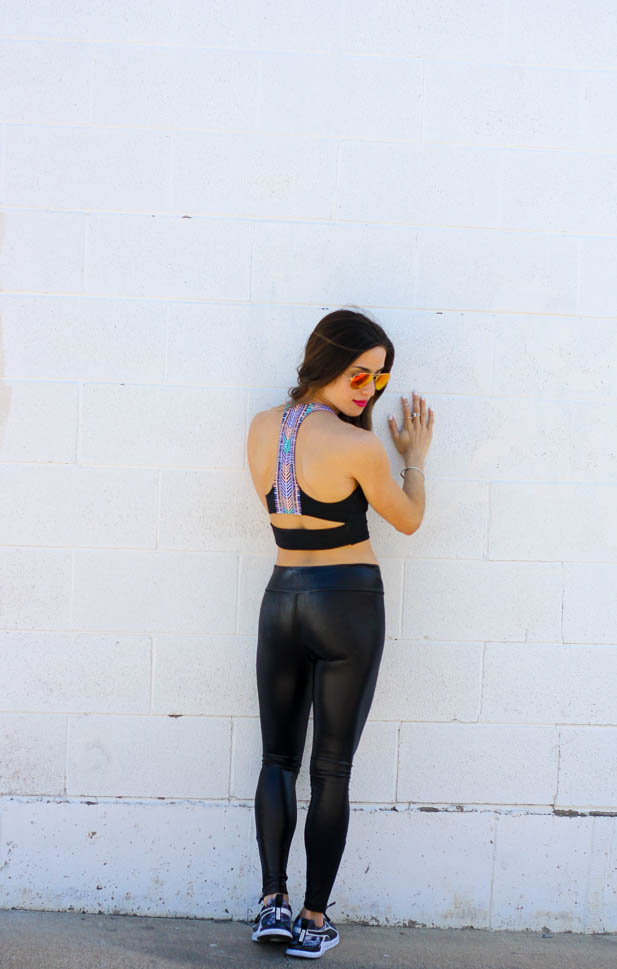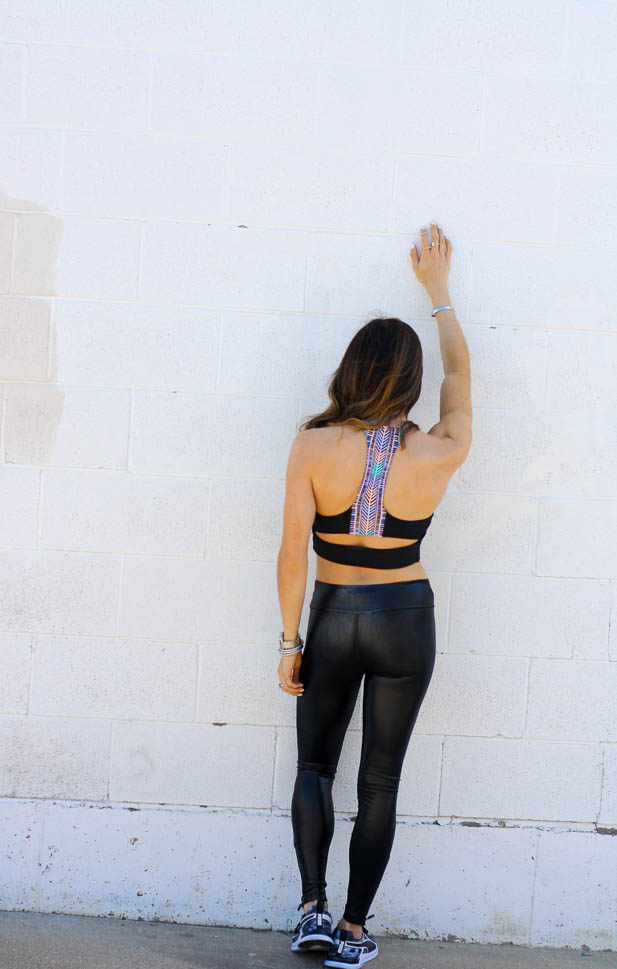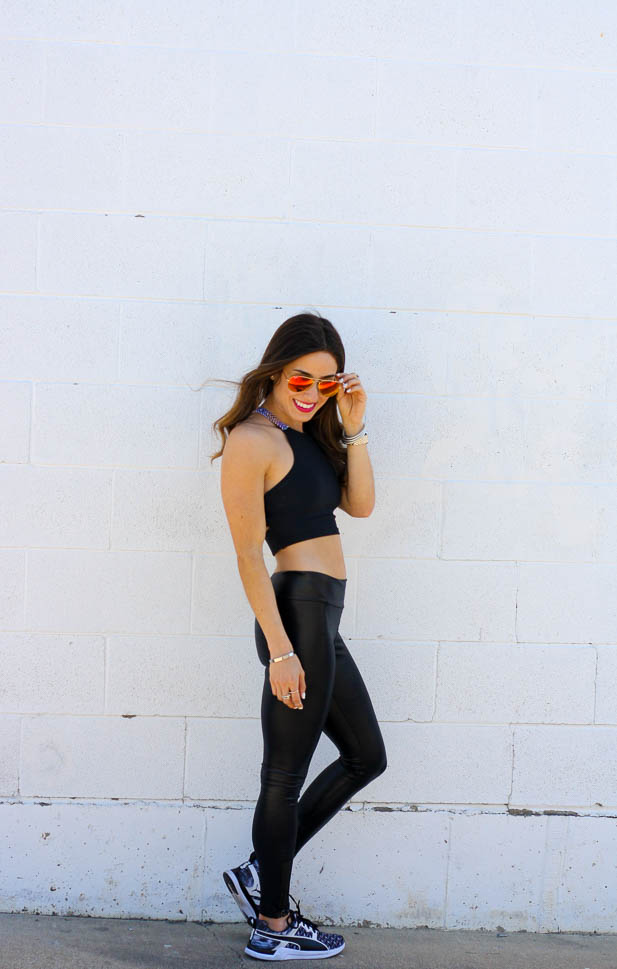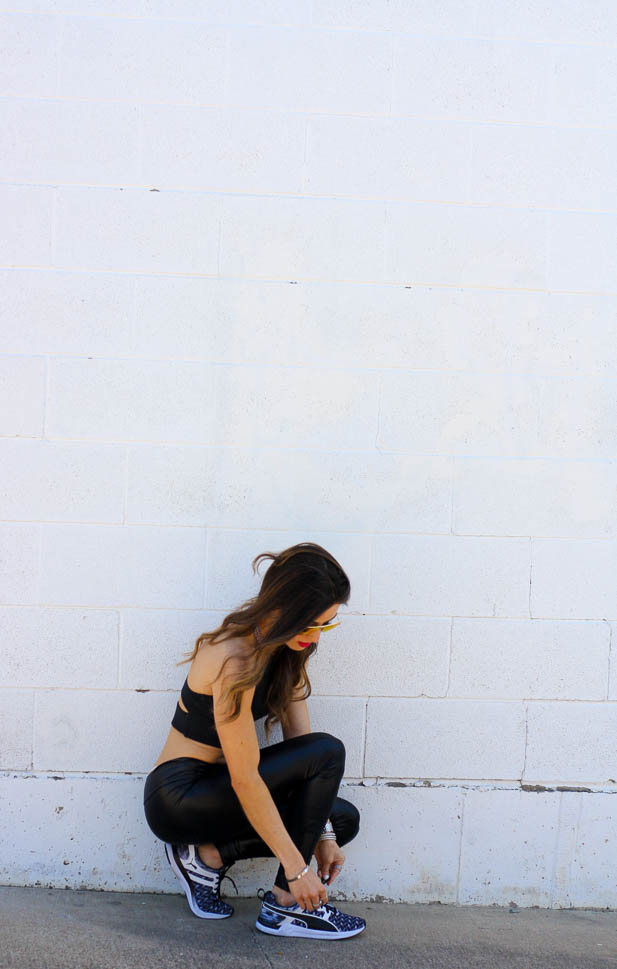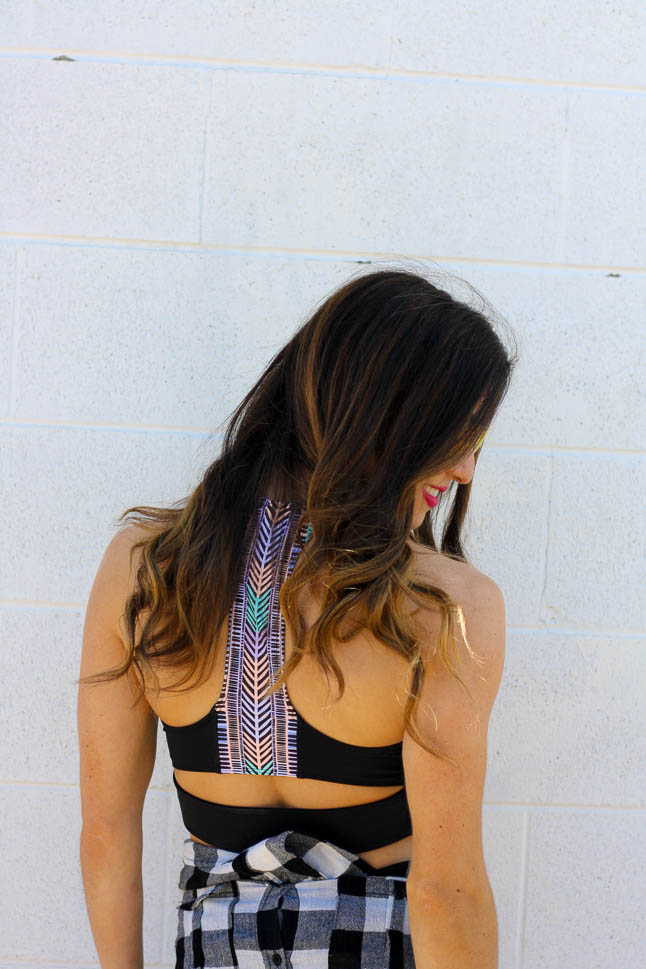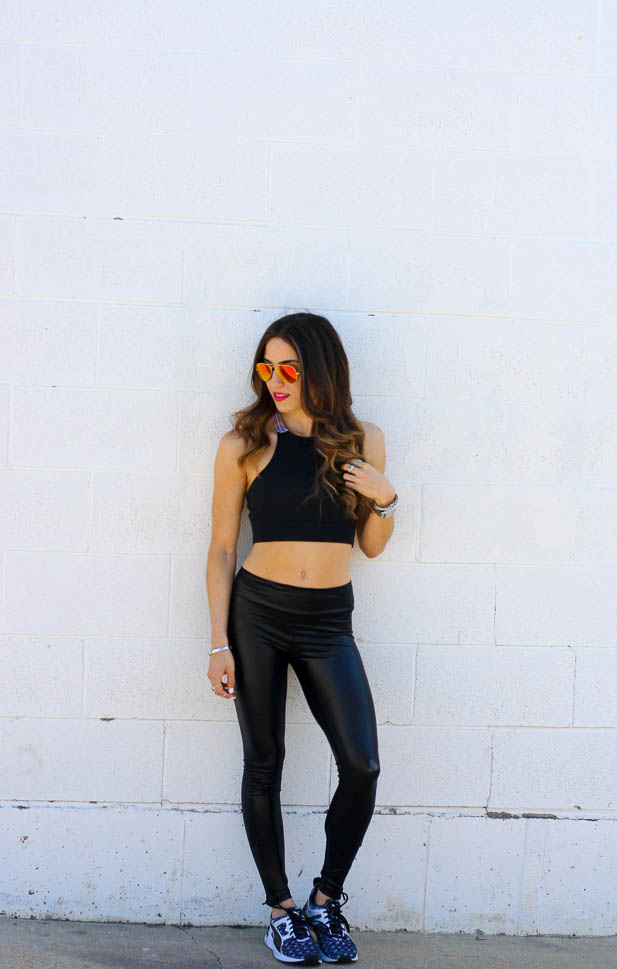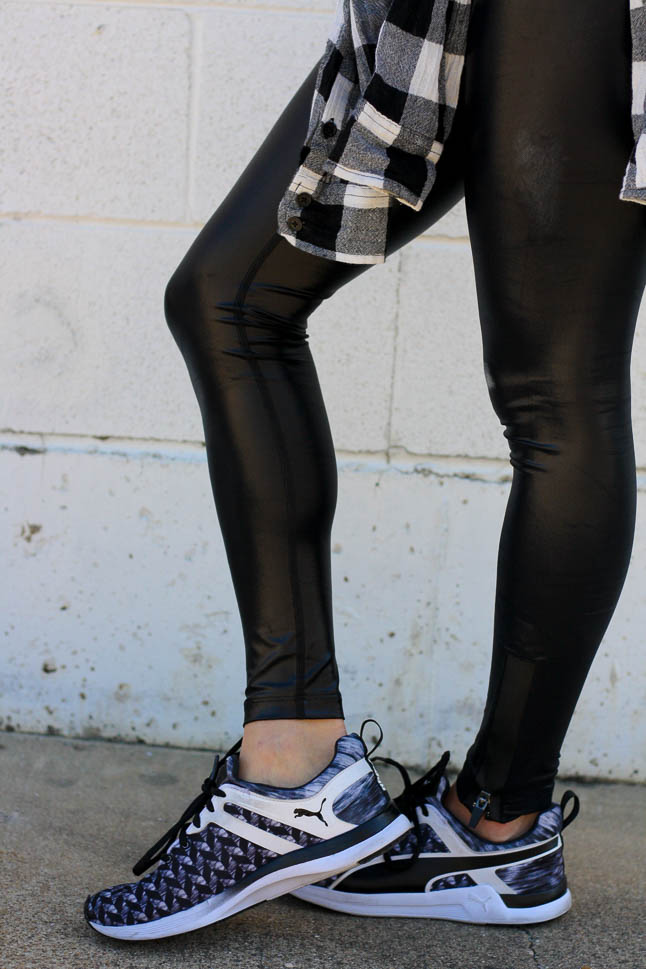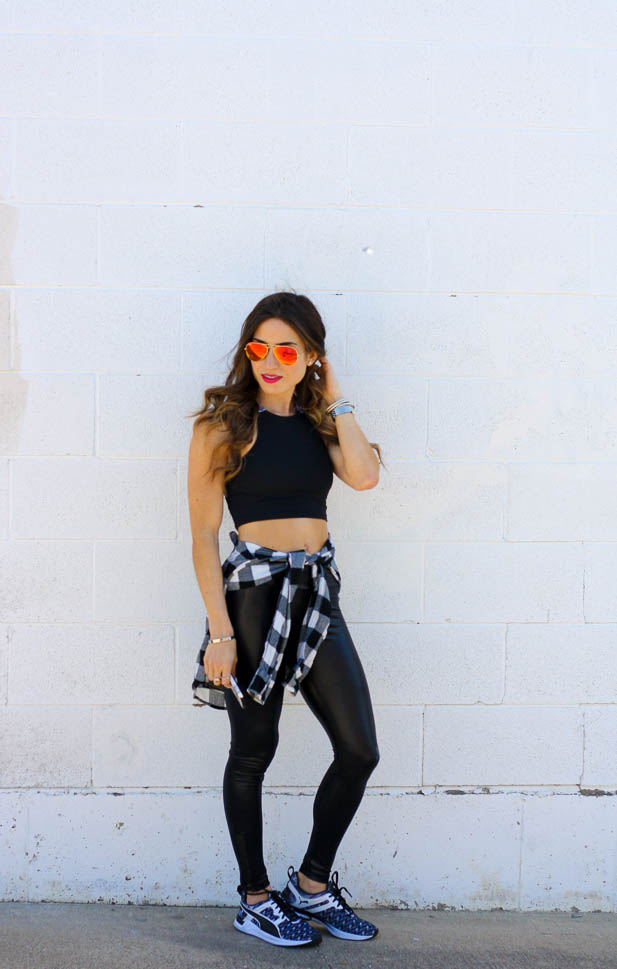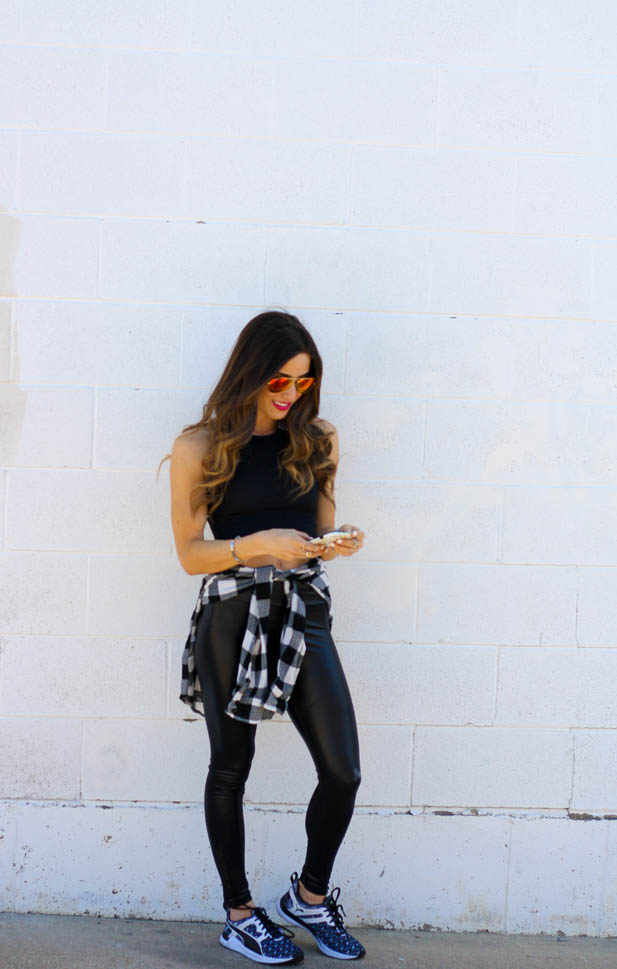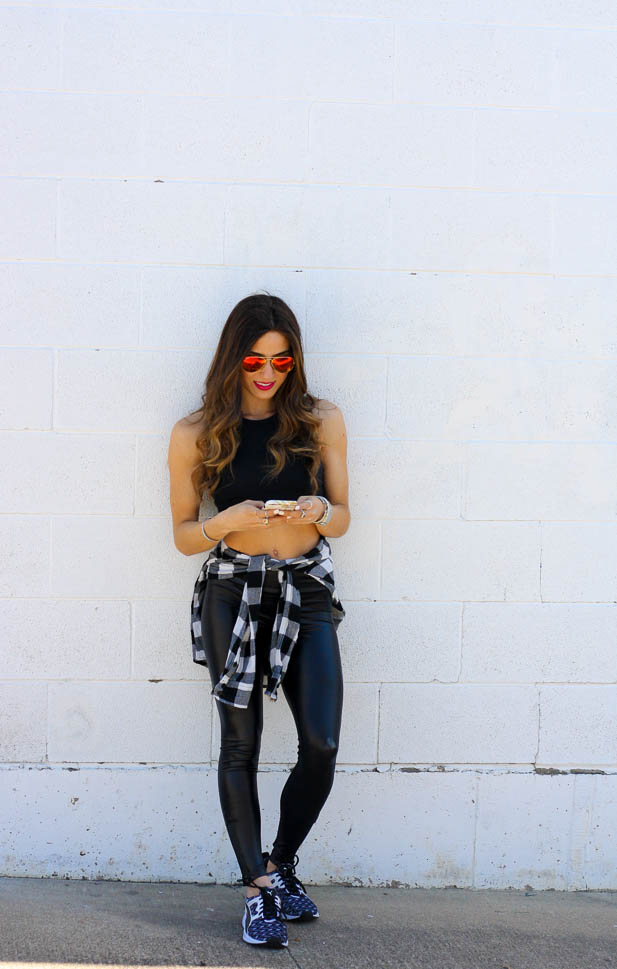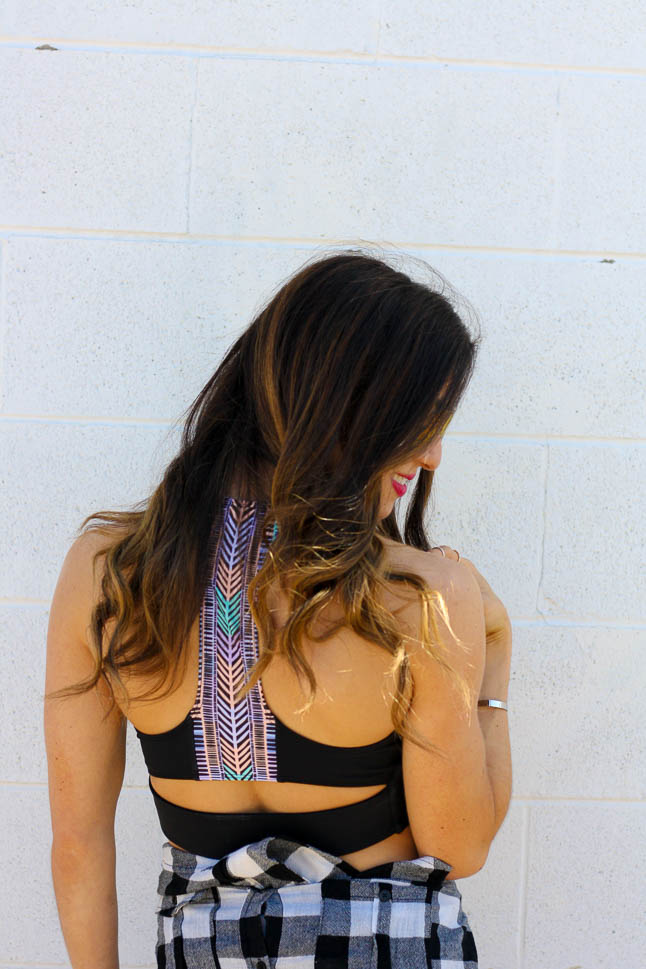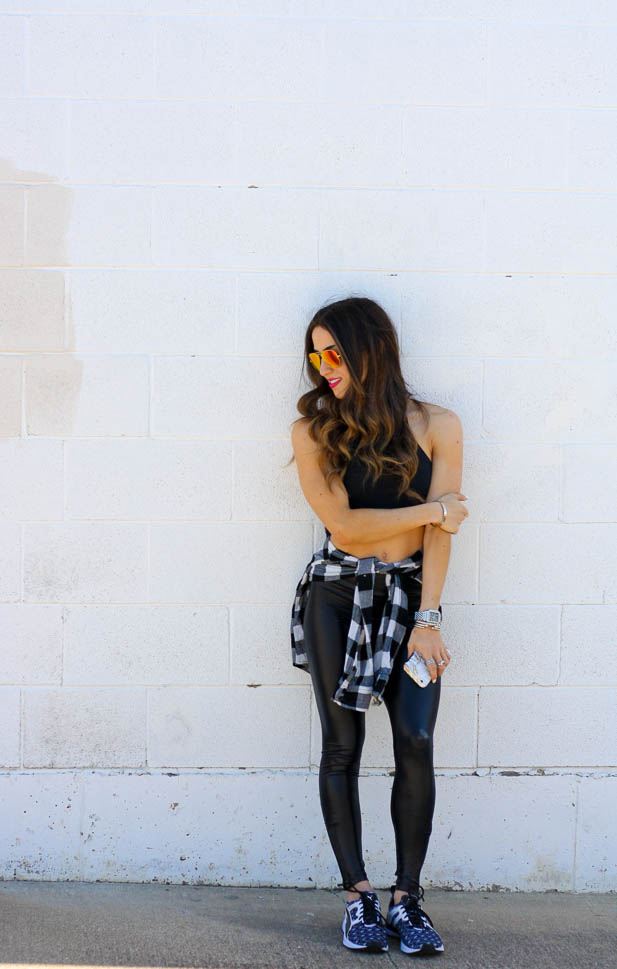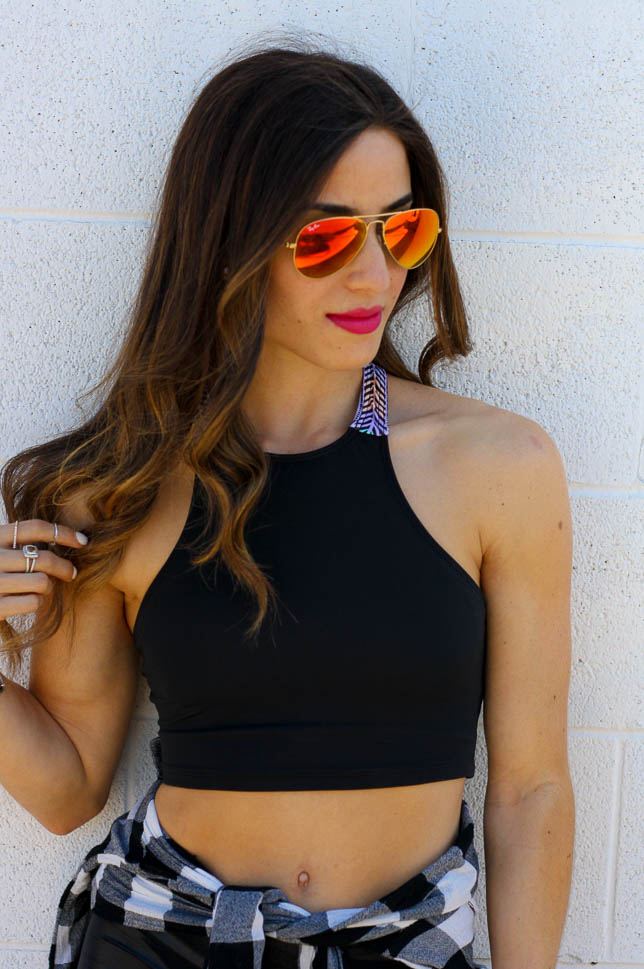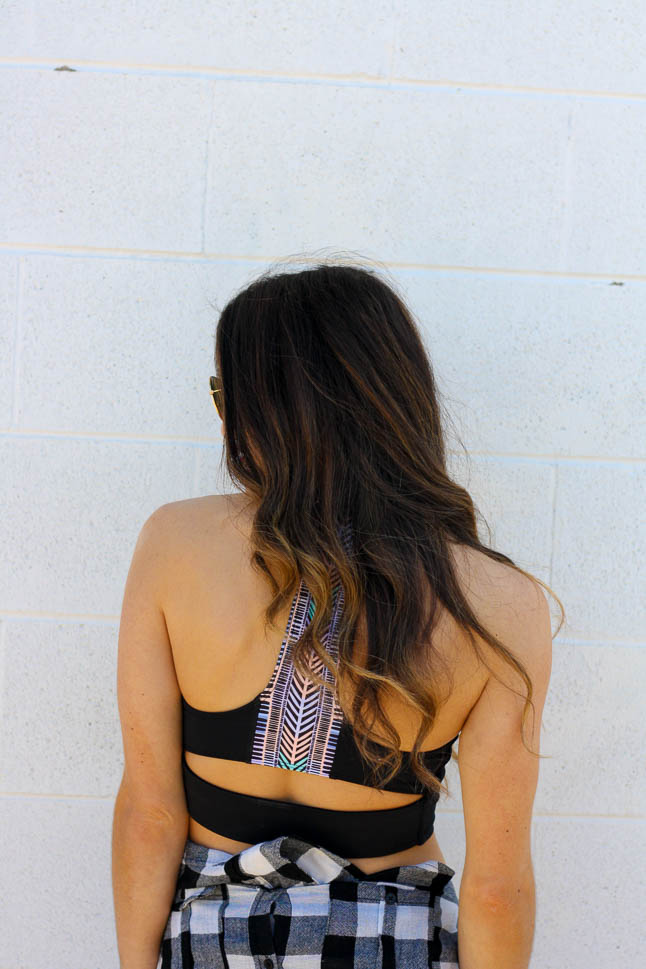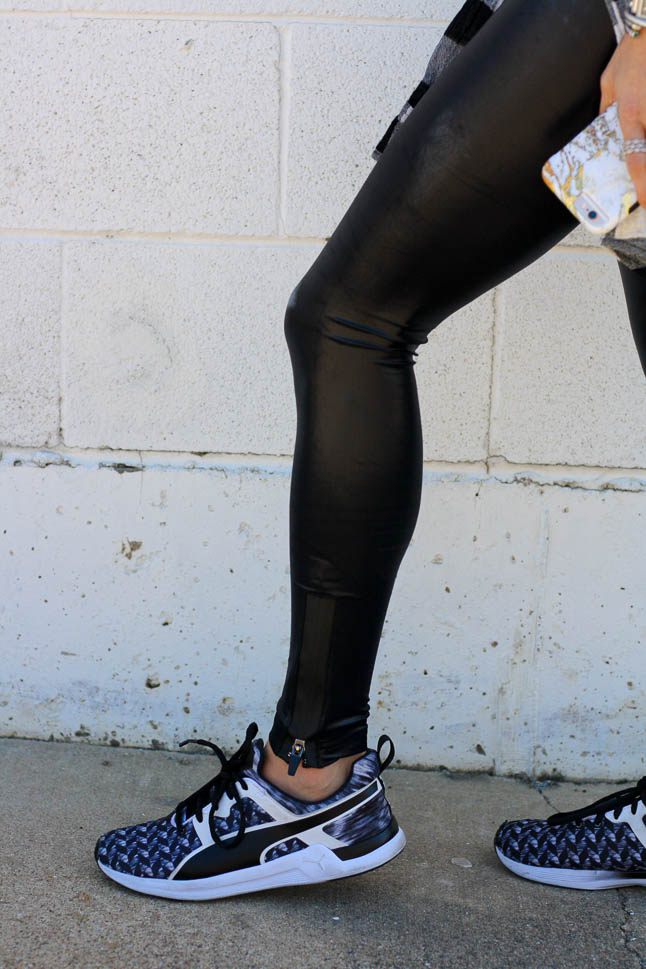 I have to say, I don't normally run around in crop tops or sports bras. I just feel so awkward like that, haha. BUT, with that being said, they are still super cute for some pictures, and if you've been working hard in the gym, why not show it off? I think it's more acceptable (at least to me) when you have a
flannel button up
, or even a chambray shirt tied around your waist to kind of cover up more of your tummy area, if that makes sense?
I probably will still not walk around like this on a typical day, but it I love the look of it! Maybe I will surprise myself one day and wear this!
If you all haven't noticed by now, we are both major fans of liquid leggings. I love this pair because they fit GREAT and they have zippers on the bottom, so they're super edgy and can be worn with so many things!
I love the cut of the crop top, and the back is to DIE for. It would be super cute under a open-back top to show off the detail in the back!
Also, these Puma shoes are so cute. Every time I post them, I get a ton of compliments, or even when I am just wearing them out. They're super affordable, but do run kind of small, so I recommend sizing up a half size!
And, since we are on the topic of working out, we get a ton of questions every week about what we eat, what we do to workout, etc. We share a roundup of our workouts and eats every Sunday or Monday, so be sure to check those out. Here is this week's post! As always, feel free to email us with any questions! We are by no means experts, but we love to share what works best for us!
Thanks for stopping by! Hope you all have a great Thursday! Xo