*click to shop each item directly*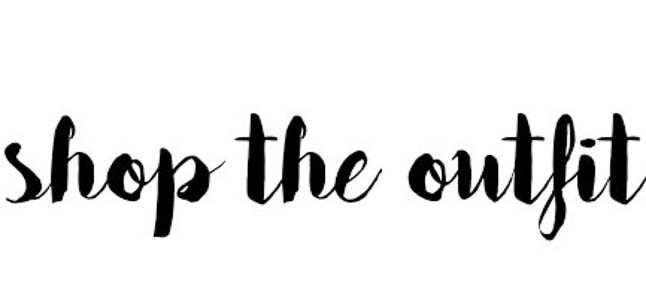 { 1| 2 | 3 | 4 | 5 | 6 | 7 | 8 | 9 }

We can't believe Father's Day is already next weekend! To be honest, we have not gotten our dad anything yet (oops!), so we wanted to put some ideas together for you all! All of these items ship free + they are eligible for expedited shipping or in-store pickup, which is a game-changer! We are SO happy that we get to spend Father's Day with our dad this year. In the past years, we have lived in a different city than our parents, so we usually wouldn't get to spend most of these holidays together, but ever since they have moved about 40 minutes from us, we have seen them pretty much every day, it is kind of insane, haha.
Most of these ideas are dad-approved, meaning he either has said he wanted it, or we know he'd love it, and I think that most dads and fatherly figures would, too!
Ray Ban Aviators: Our dad wants these, and basically asked us to buy him these for Father's Day, haha. At first, I thought the reflective blue was a little much, but they actually look so good on him, and the arms of the sunglasses are thicker, and more durable than regular aviators that tend to bend. Aviators are one of those sunglasses that are just universally flattering!
Duffel Bag: A good duffle bag is a great gift. I know our dad loves bags he can carry his stuff around in. It is great for a weekend trip, the gym, or just for traveling. This one actually has a separate spot to stick your shoes in, so you don't get your other stuff all dirty.
Kiehl's Men's Starter Kit: Skincare is important, even for males! We love Kiehl's for us, and our dad definitely sneaks our mom's skincare from time-to-time, so this kit is perfect for guys. It includes stuff like body scrubs, shaving cream, face wash, and hand moisturizer. This kit is specifically formulated for males, so they don't have to feel self-conscious using "girly" products!
Bose Wireless Headphones: These earphones are a game-changer! We got our dad hooked on wireless headphones, and he loves them for his walks and bike-rides. These are sweat and water-proof!
HydroFlask Wide Mouth Coffee Thermos: Our dad is a coffee addict, like us, so this thermos is perfect for keeping coffee hot for up to 6 hours, and drinks cold for up to 24 hours.
Cute Coffee Mug: This is a cute gift for any dad, and who doesn't want to read a sweet message every time they drink coffee?
Leather Wallet: Every guy needs a good wallet. This is a great, simple option. It is a great price point, too.
Leather Watch: A watch is a classic gift, and this black leather watch is a great option because it can be dressed up or down.
Comfy Sneakers: These are a great shoes with jeans and workout gear. They are grey and a great neutral!
And, here are some great weekend sales and deals:
MACY'S: extra 20% off with code CUTE
BLOOMINGDALES: up to 25% off with code MAINEVENT
ANN TAYLOR: extra 40% off with code SHOP40
RALPH LAUREN: 25% off $100 with code KIDS17
COACH: up to 50% select items, no code necessary
LOFT: 40% off sale, no code necessary
EXPRESS: 50% off select, no code necessary
NEIMAN MARCUS: up to 40% off, no code necessary
POTTERY BARN: up to 70% off, no code necessary
WEST ELM: up to 40% off, no code necessary
WILLIAM SONOMA: up to 50% off outdoor, no code necessary
NORDSTROM: up to 40% off, no code necessary
SaveSave
SaveSave