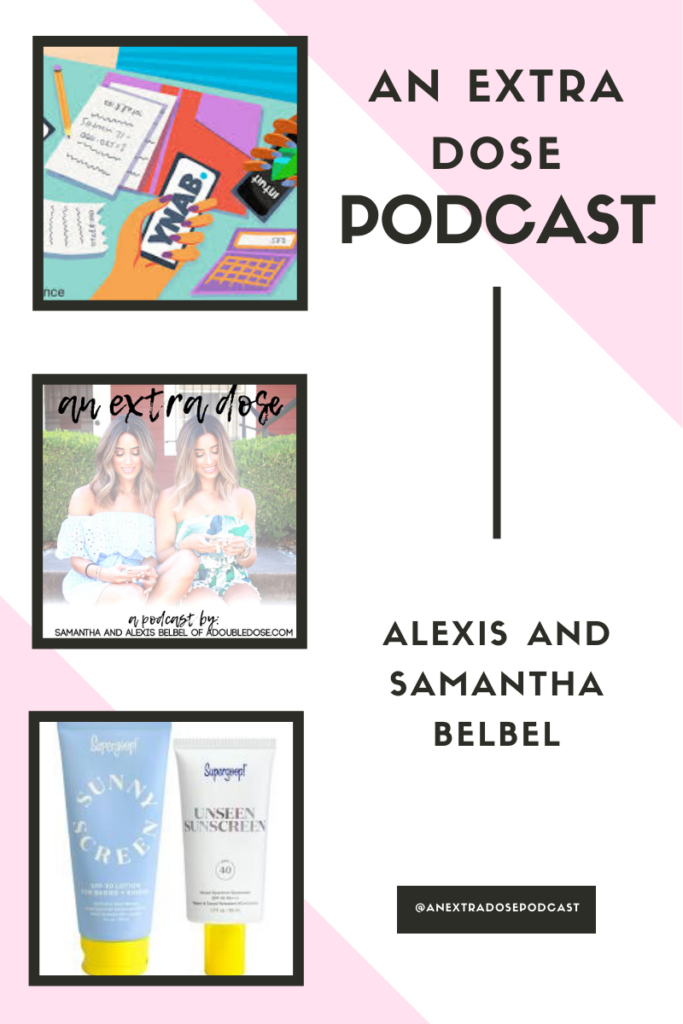 In case you missed our last episode of An Extra Dose, you can listen to that here!
A little about this episode:
On this episode of An Extra Dose Podcast, we are talking finances: how we budget, our tips on budgeting, and helpful tools and resources. We are also sharing everything you need to know about sunscreen: what to purchase, how often to apply, when you should wear it, and more.
Items mentioned in episode:

Similar listening: