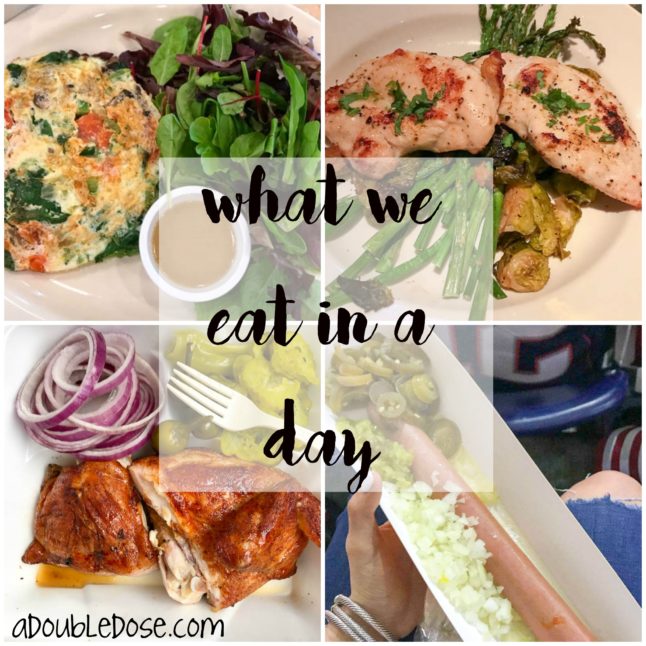 After A TON of y'all asking us to do an updated post of what we eat in a day, we thought it would be the perfect opportunity to share with y'all what we ate this past Sunday when we were in Houston for the Super Bowl! We thought it may be helpful to see what we in a day when we are out of town, and make do with the options we have around!
Trust us when we say, it really does get a little easier, and more of your routine the longer you stick with it! We wrote this post a little while ago on our tips on eating out healthier, and we really do follow those, as you'll see below!
We got up early on Sunday and got in a workout before heading to breakfast at The Egg and I. We had actually eaten there in Austin when we went to school there, and totally forgot about this place! We both ordered an egg-white veggie frittata (no butter, light oil) and instead of the potatoes, we ordered a side salad with the dressing on the side. Another good option would be fruit instead of the potatoes. You don't need to order it without butter, but we both have a sensitivity to dairy, so we stay away from butter.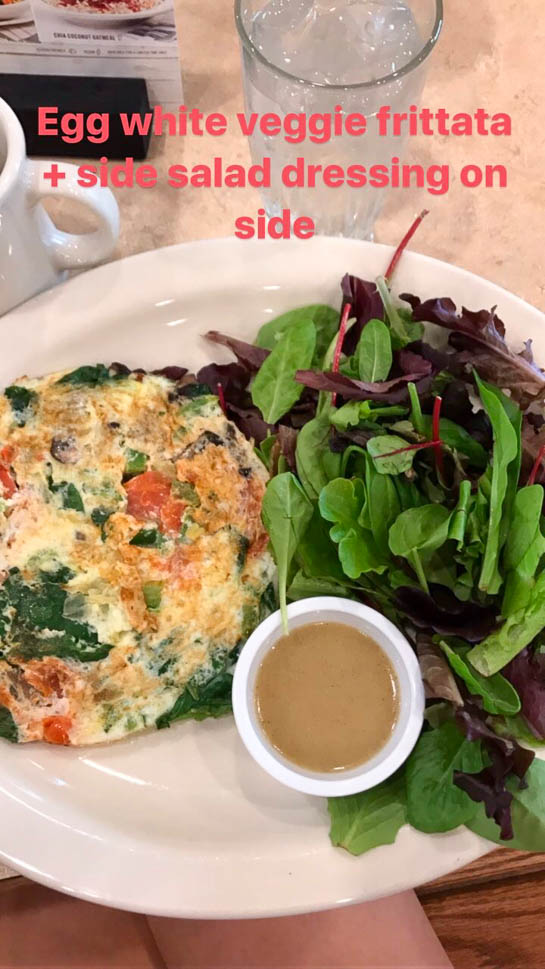 Of course, we knew we'd be starving on the way to the game (about 2-3 hours later), so we picked up some BBQ at Spring Creek Barbecue nearby. We both ordered the half roasted chicken (ALWAYS go for this if it's on the menu) with a side salad for the sides instead of the other unhealthier options they had (again, dressing on the side). Be careful with dressings because they are usually far from healthy! Stick to dressings like oil + vinegar. We got tons of pickled stuff on the side because we love it!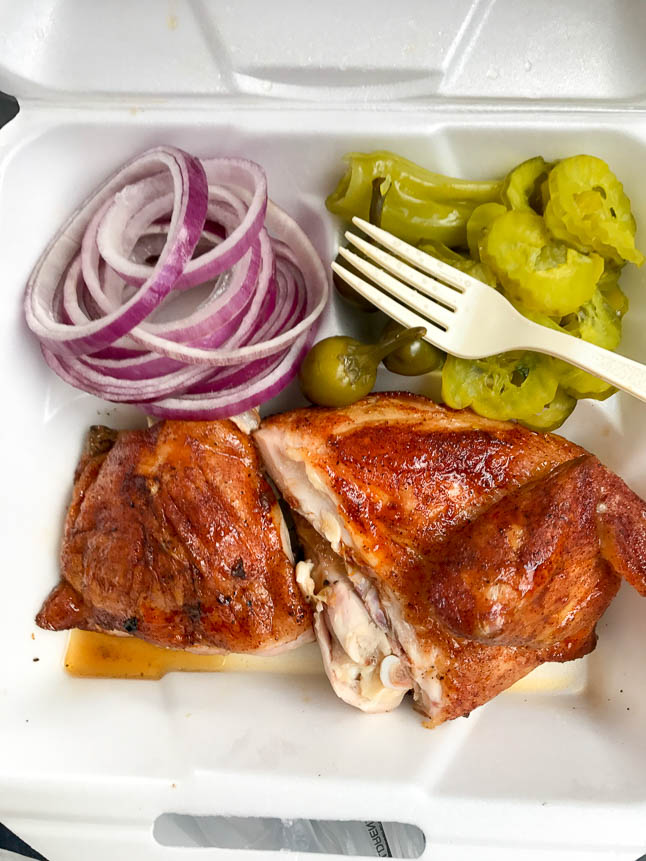 We got to the stadium early, so we hung out for a while, and once we got in the stadium, we were ready for something to eat;) Although there were tons of tempting options like ice cream, pretzels, nachos, etc, we went for a foot-long hot dog and took the bun off. I found some jalapeños and onions to eat with it! By the way, I ended up eating another one of this halfway through the game, haha.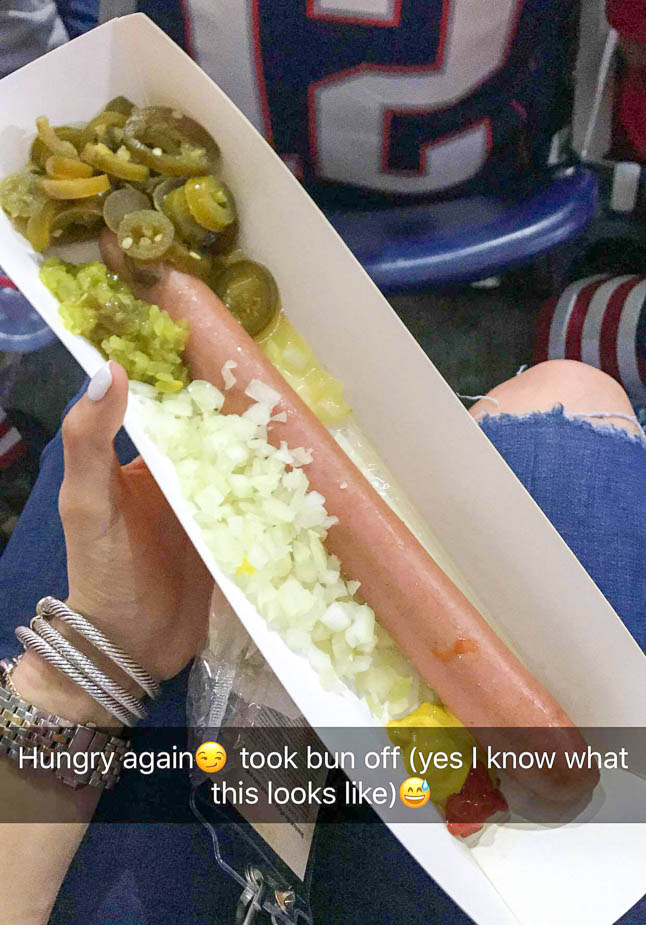 By the time the game was over (SO AMAZING!!), we made it back to The Woodlands and ate at BJ's. It is a great spot because they have a ton of options for everyone, and they're open super late. I think the waiter seriously wanted to kill me with my order, but it all worked out;) This meal was at like midnight, haha. Oh, and also, I had snaked on a ton of peanuts walking to the car after the game that my mom had gotten!
For this, I ordered a side salad with oil and vinegar on the side and then the lemon thyme chicken with no rice (extra veggies) and no sauce. The reason I got no sauce was because I wasn't sure what was in it, but it would be a good option to get it on the side, that way you can add a little bit for taste and flavor!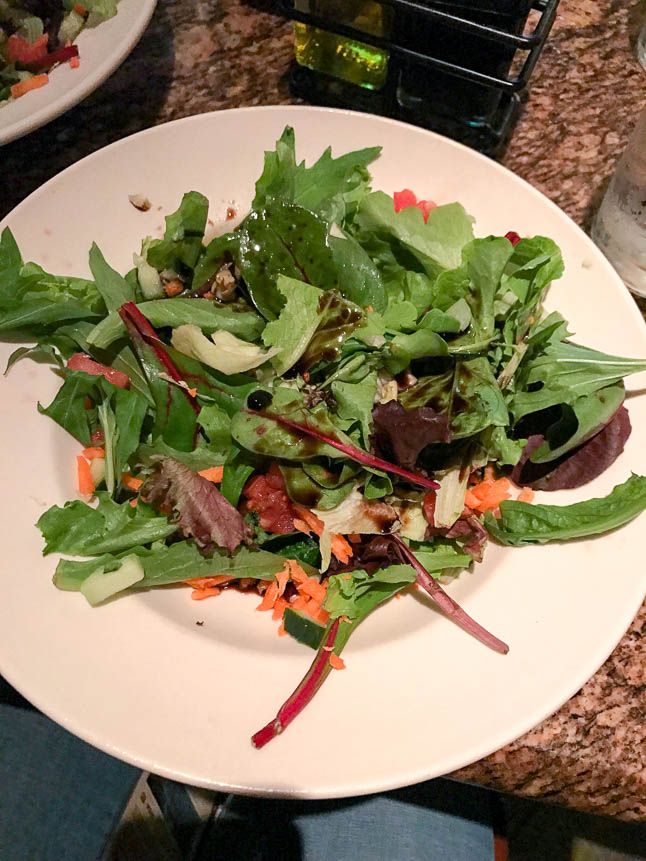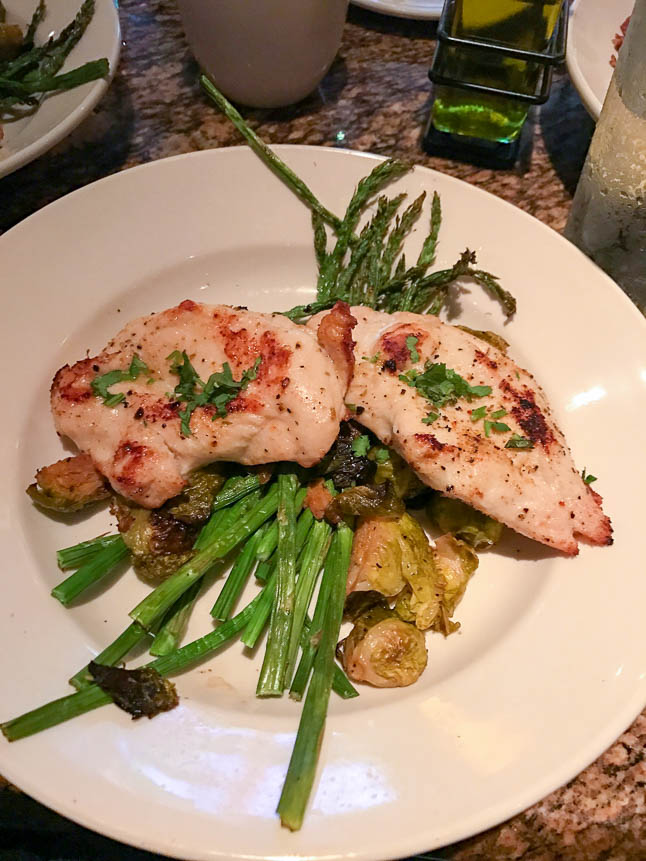 When we got back to the hotel room, of course I wanted something sweet, so I had a chocolate-chip quest bar (or two);) LOVE these and swear by them!
Below our are must haves that we always have in our bag:

We love this dark chocolate because they're dairy free, and great if you're craving chocolate like we always are! We also use this stevia to sweeten our iced teas and coffee, and you can carry it in your bag!
We also shared our favorite snacks + protein bars in this post! As always, if you have any questions at all, feel free to email us! XO