*click to shop*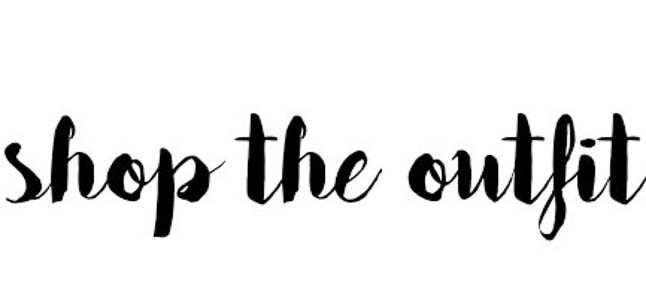 { 1 | 2 | 3 | 4 | 5 | 6 | 7 | 8 | 9 | 10 | 11 | 12| 13 | 14 | 15 | 16 }

Can you all believe Mother's Day is just two short weeks away?! If you all are trying to come up with idea of what to get your mom, we have a bunch of ideas for y'all! Hope it is helpful, and we know your mom will LOVE them. And, of course, when in doubt, always get a card and flowers;)
We rounded up our favorite gifts for your mom or motherly figure in your life. Your mom will love these, and our mom has already pre-approved most of these!
We own this personalized necklace #1 and you can even have it personalized to be their name, or their kids' or babies' names!
We also have this ring #2, and you could do the same thing (have it personalized with their name or kids' names)
Who doesn't love wine?! This tumbler #3 allows you to drink your wine anywhere, plus it keeps it the right temperature and comes in a bunch of colors!
A cute pj set is a must #4! We love this gingham set.
These wedges #5 are super comfy and the rose gold is so fun! We just got them in light pink, and our mom is going to order a pair, too!
A robe always makes a great gift and we love this floral one #6, and this longer one #11. Both great gifts your mom will LOVE!
These sandals #7 are a classic. We seriously LIVE in ours, and know anyone will love them. Plus, they come in a ton of colors.
Every woman has a ton of jewelry, so what better gift than a jewelry organizer #8 to hold and display all of her favorite pieces?!
A light summer scarf #9 is a great spring gift, and it can really be worn all year round, too.
Cozy socks #10 that come in a pack of 3! Love how these are lower, but still super soft.
This scallop tote#12 is adorable and comes in another more neutral color, and is under $50!
A good smelling candle always works well! This one #13 comes in a bunch of scents and is so pretty!
This watch #14 is an investment, but one she will LOVE. We have had ours for 6 years, and our mom has had one for even longer!
If your mom is into fitness, this fitness tracker #15 is brand new and super cute!
We are (and our mom) are super into sneakers. This pair #16 is so fun and also comes in a bunch of other colors!
Shop more Mother's Day Gifts below:

SaveSave
SaveSave