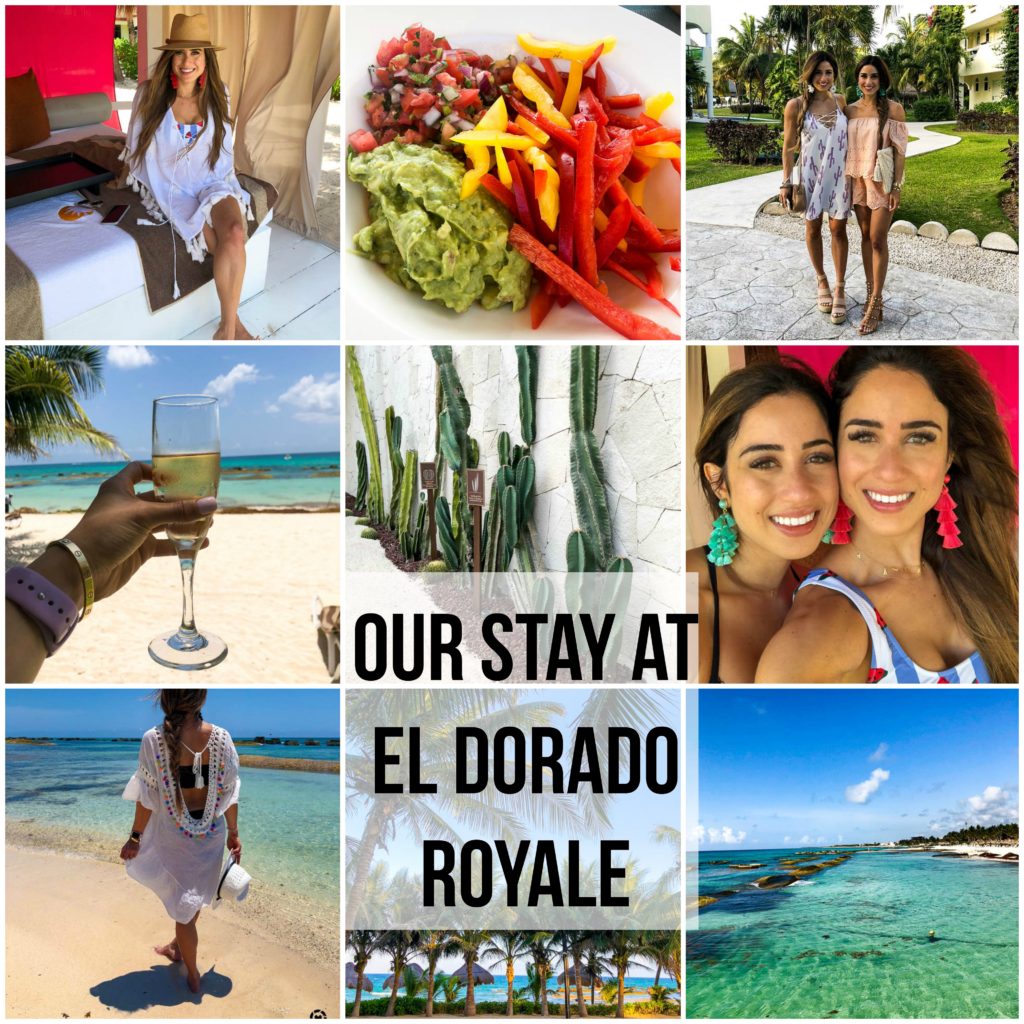 We are SO excited to share our stay with you all at the El Dorado Royale Cancun Resort and Spa. We can honestly say it was one of the MOST incredible trips we have had in a while! From the moment we got off the plane in Cancun, to the moment we were dropped back off at the airport, it was nothing but incredible!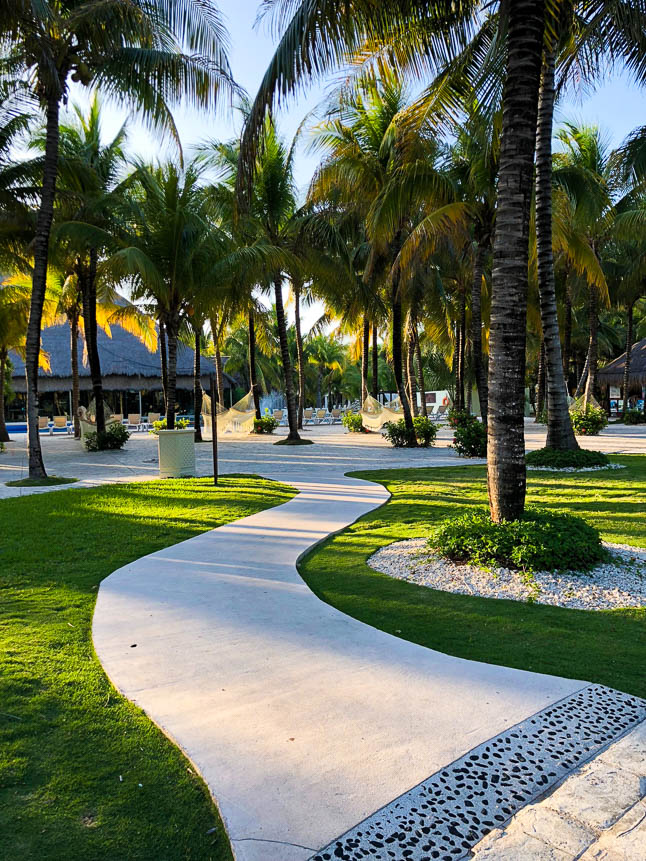 Before we get into the review, we wanted to say how amazing the ENTIRE staff is. From the housekeeping, to the waiters and waitresses, to the lawn workers, we have nothing but amazing things to say. Every person had the biggest smile on their faces, and were so glad to help in any way!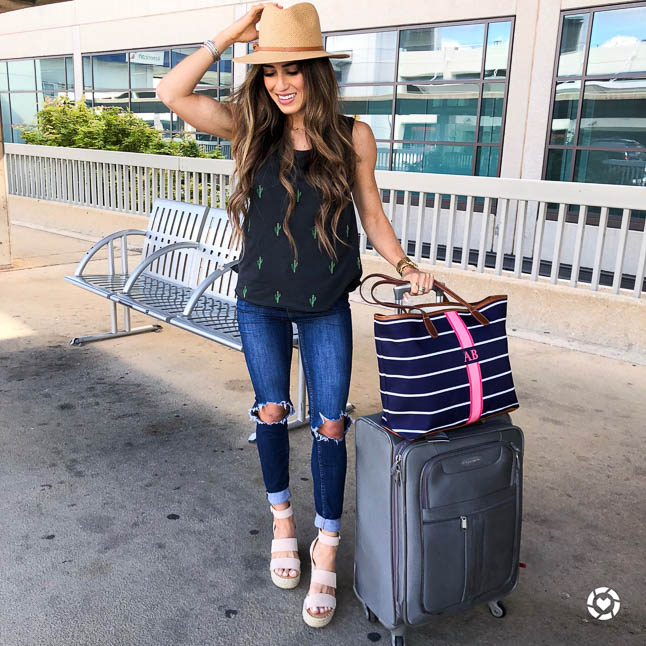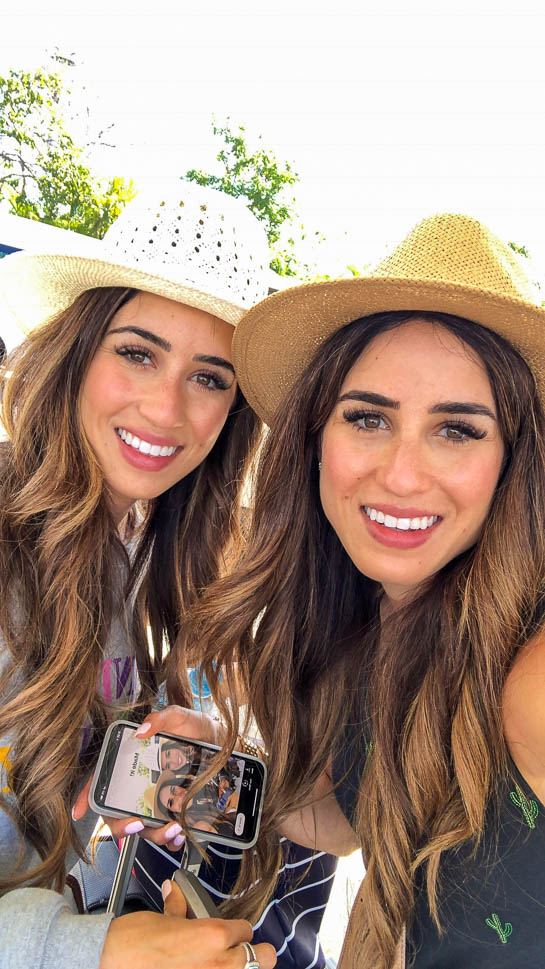 When we arrived in Cancun, we were greeted by our driver who drove us to the short, 30-minute drive to our resort. When we arrived at El Dorado Royale, we were greeted by the head concierge who talked to us about the property.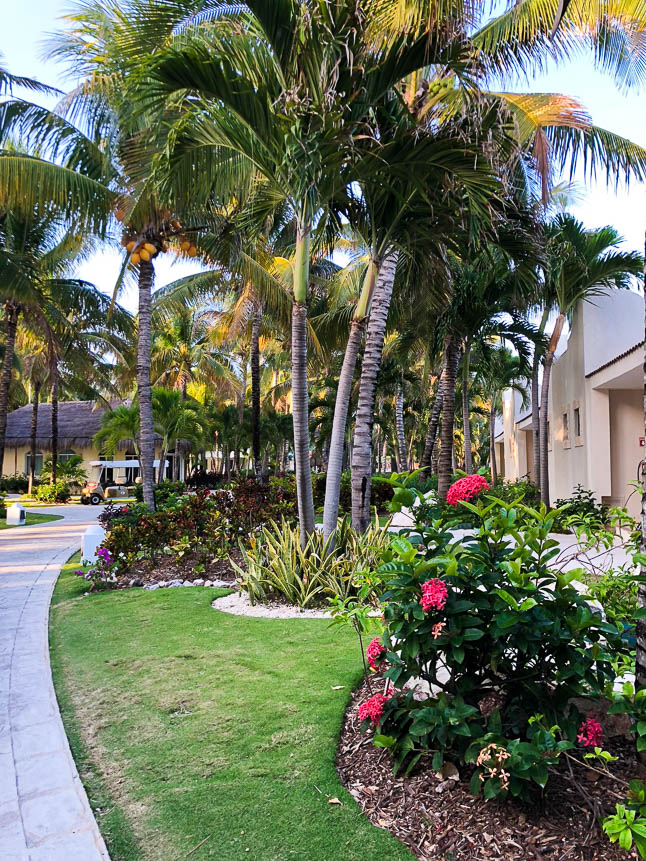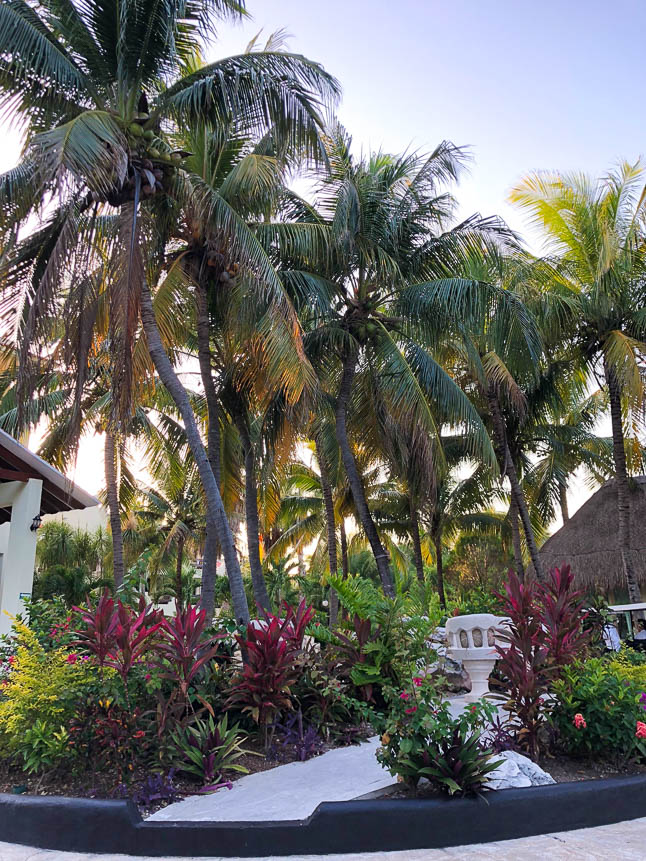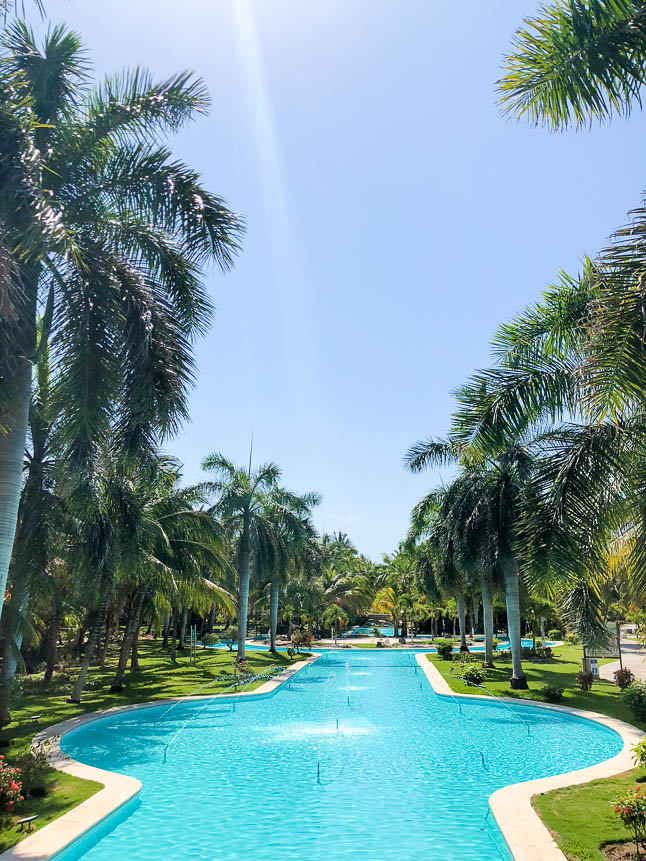 Since the resort is pretty large (and actually has three resorts in one: El Dorado Royale, El Dorado Casitas, and El Dorado Generations), they have golf carts to take you around the property if you would like, or you can walk easily to most places, which is what we did! One of the very sweet bellmen showed us all the hot spots on the property on our way to our room!
THE ROOM: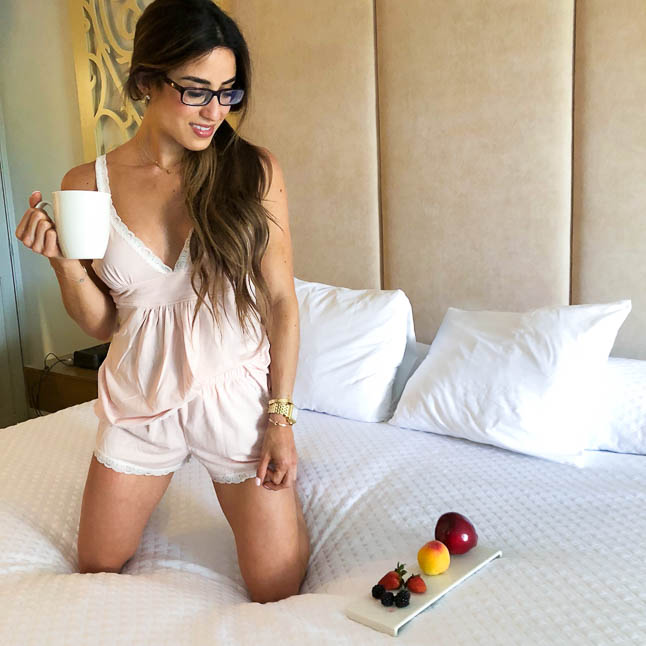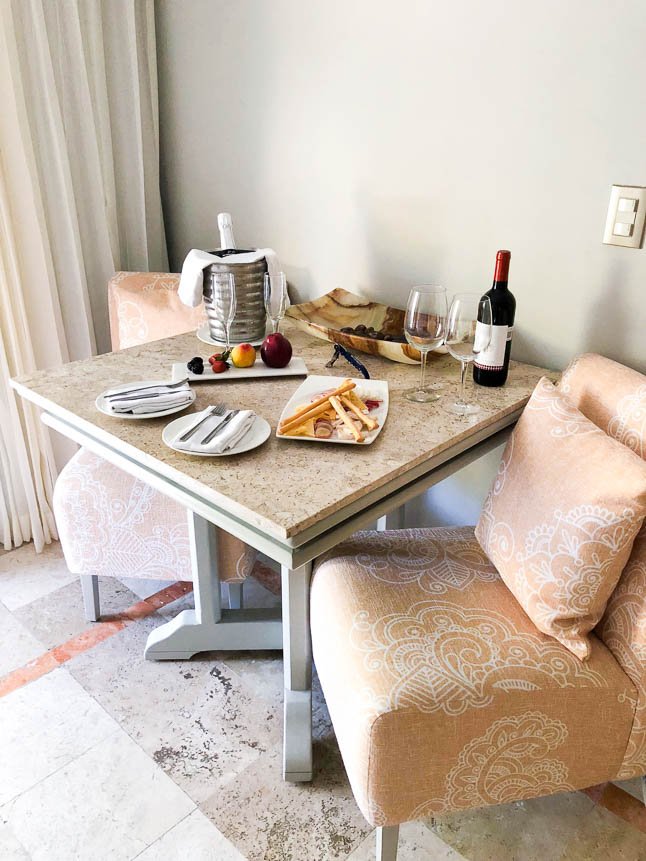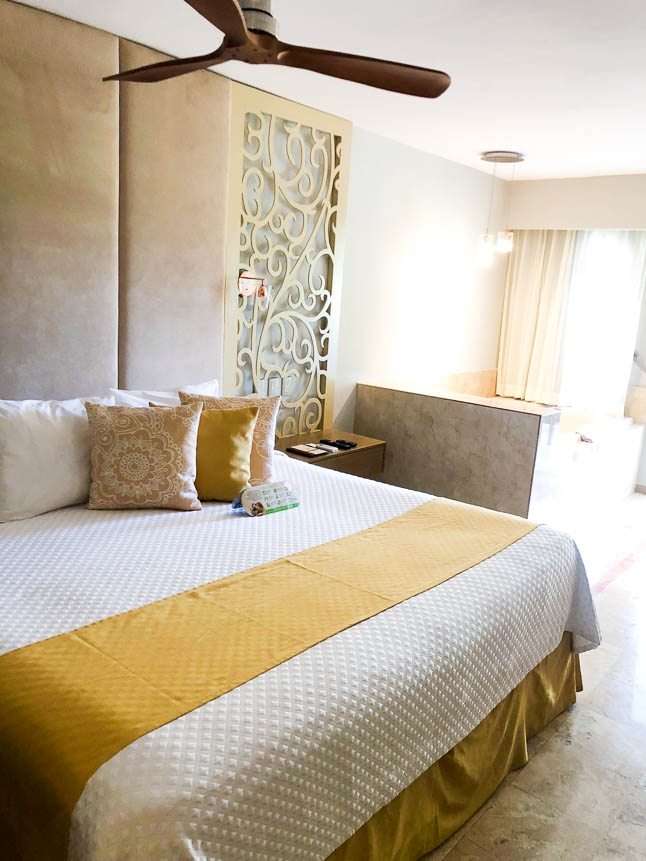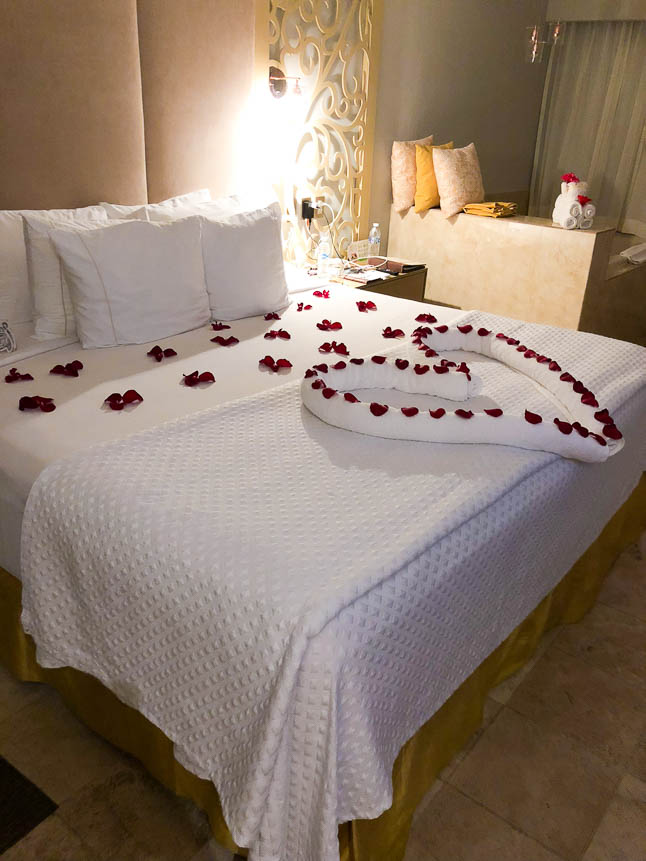 We were staying in the Royale Jacuzzi Suite that have been renovated, and we absolutely LOVED it. It had a huge flat screen TV, spacious tub and separate shower, plenty of outlets (very important, haha), super comfy beds, and a beautiful bathroom! We were greeted with some yummy snack and a bottle of champagne from our personal concierge.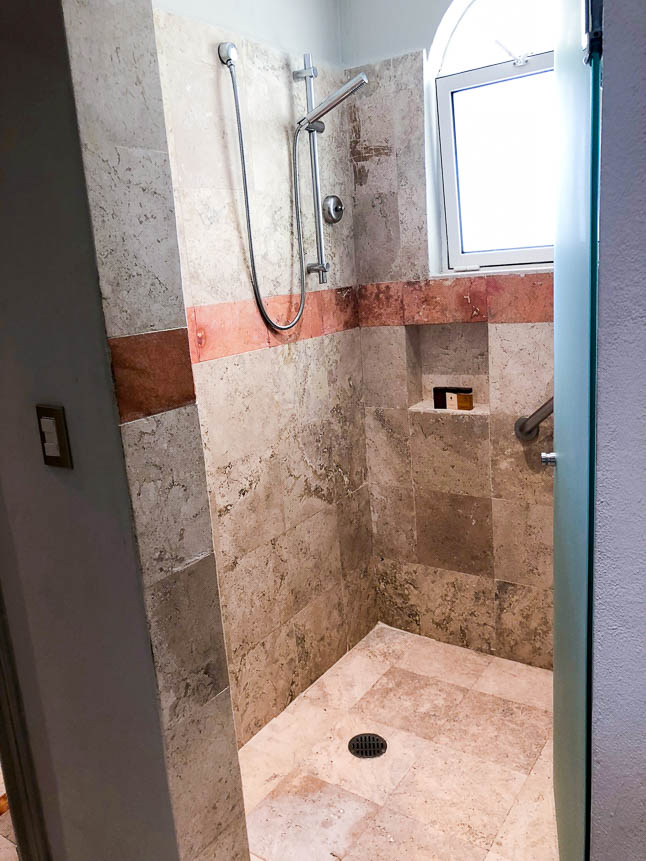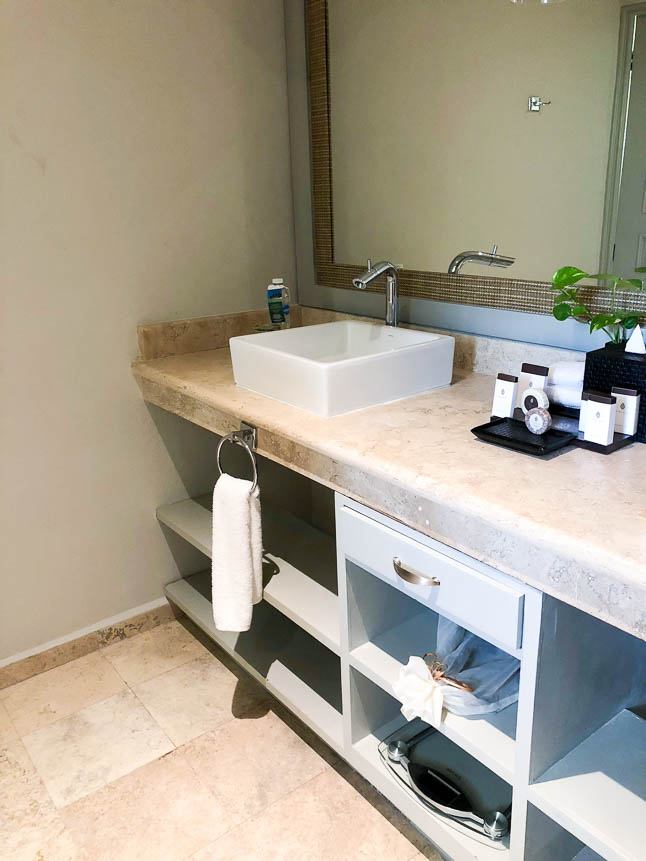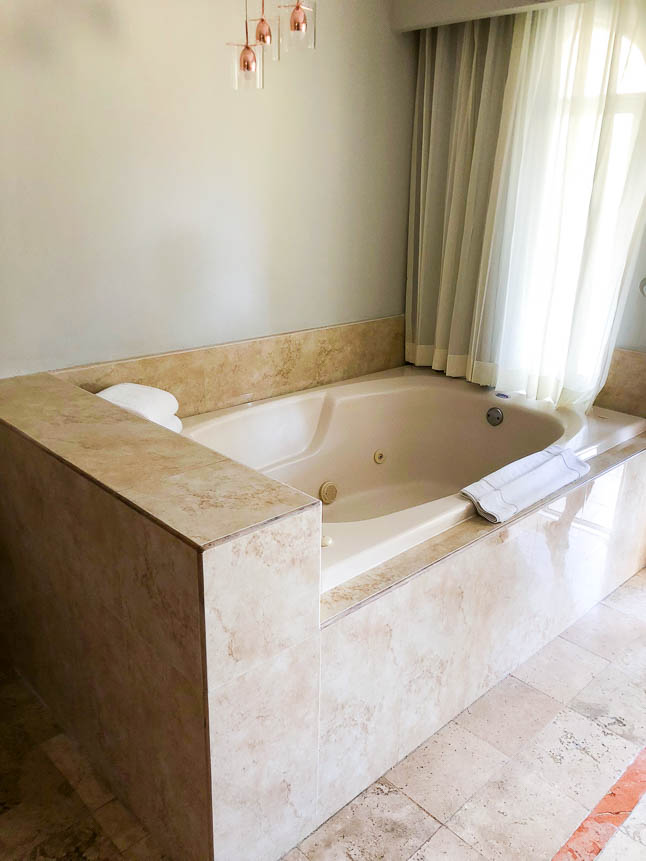 Our room was very close to the beach and about an 8-10 minute walk to the lobby and other restaurants nearby, or like we said, you can always take the golf cart, which comes by every 15 minutes at the most to take you where you want to go!
A lot of the rooms have a swim-up pool right off your room, so you can just hang out in there all day, and never have to leave to go to the pool or beach, if that is more your style!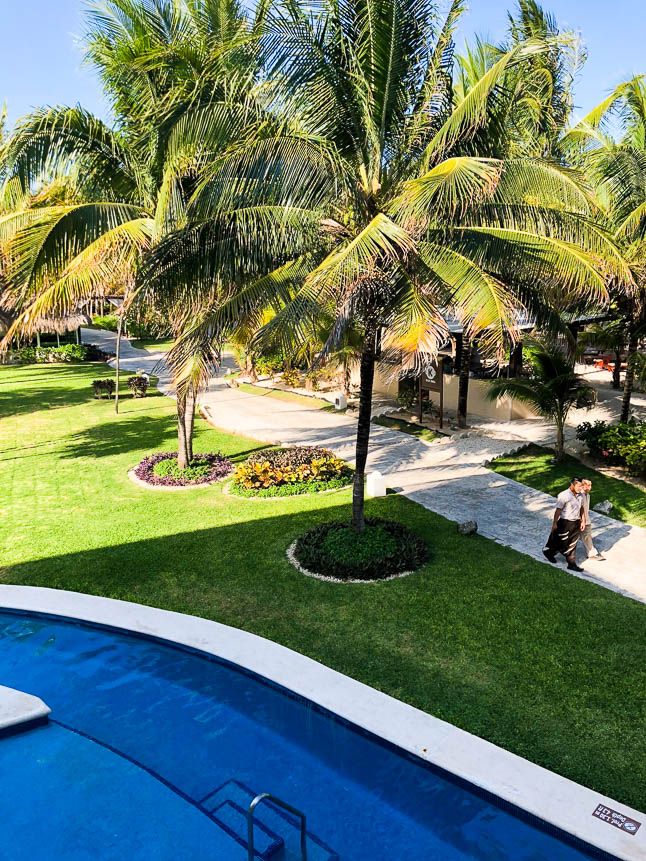 PERSONAL CONCIERGE:
If you are staying in the villas we stayed in, you get a personal concierge/butler that can help you with anything you need during your stay: dinner reservations, excursions, some water for the room (we requested a ton of sparkling water and hot tea!), etc. One of our butlers, Alberto, and some of the others were super sweet and always left some sweet treats in our room at night. They also helped us book some of our dinner reservations (more on that later).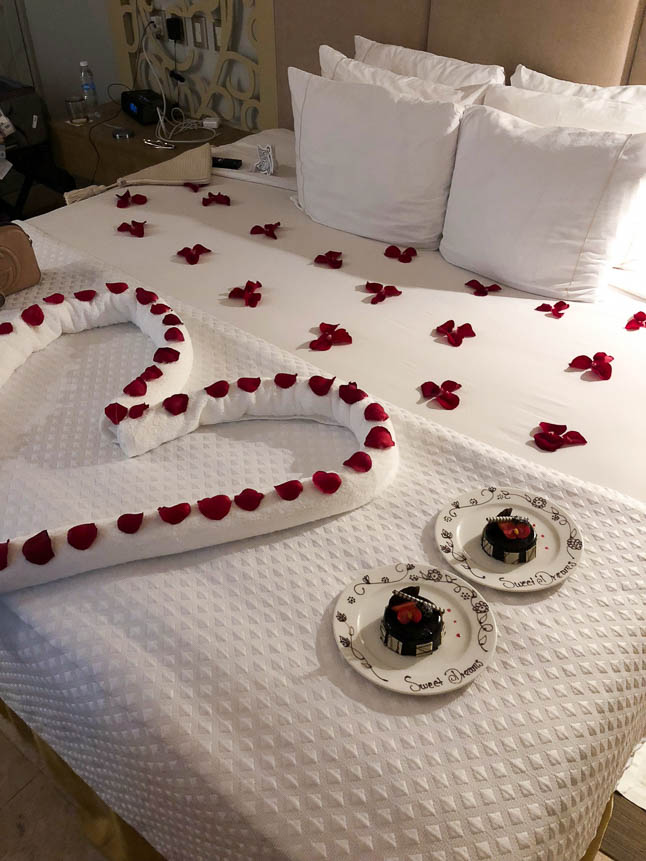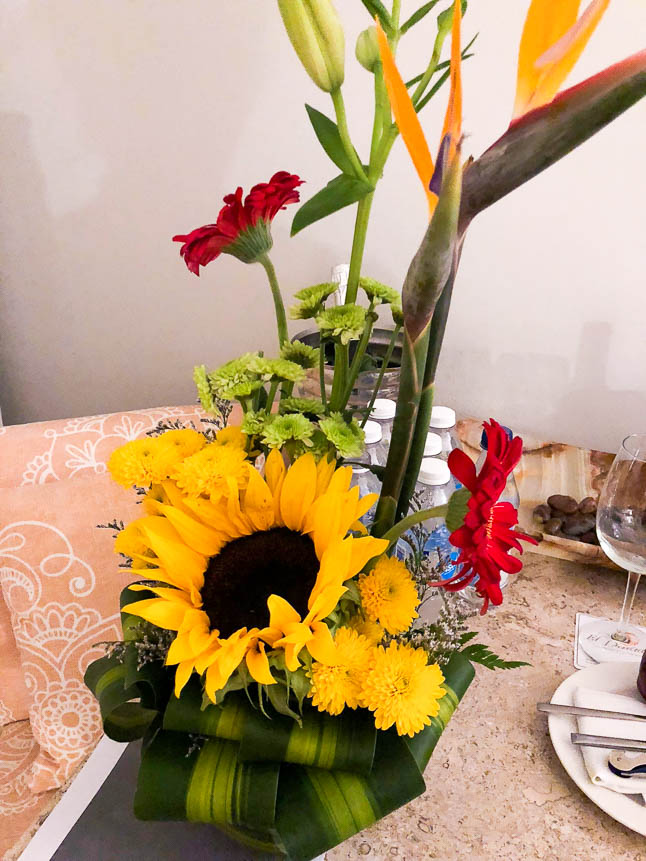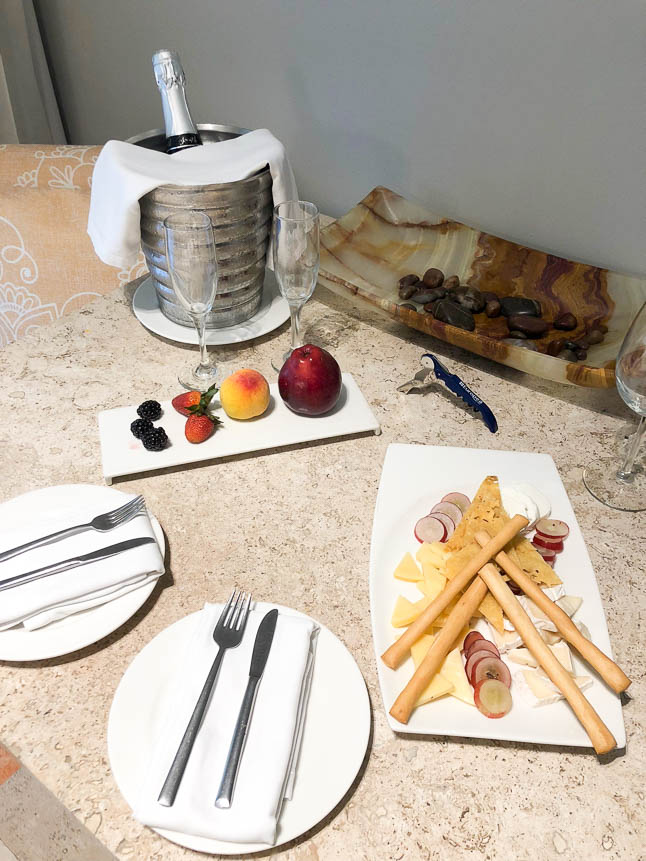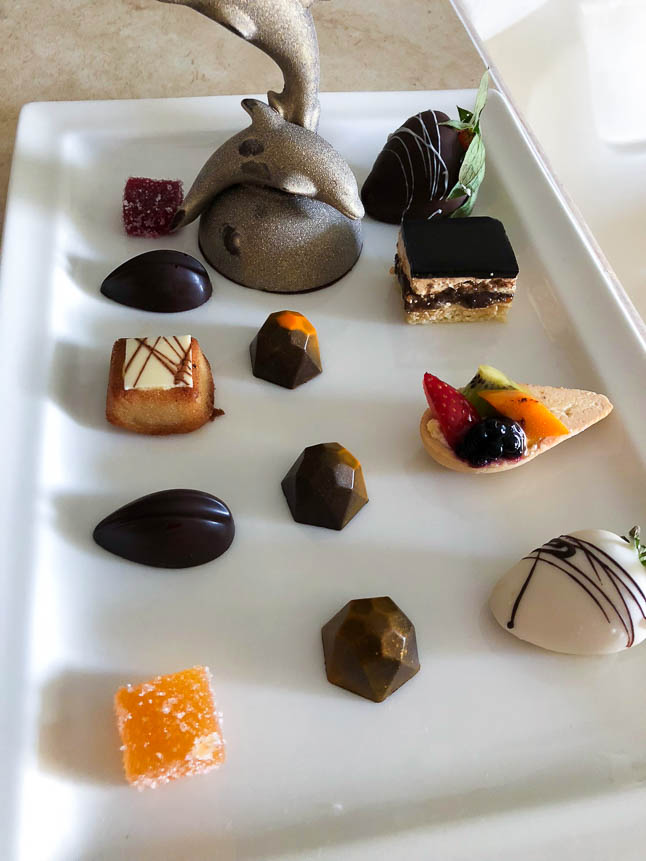 And, one of our favorite parts: the pillow menu and aromatherapy. For this, you get to pick out a specific pillow you would like (we both chose a more firm, memory foam pillow) and some aromatherapy (they all smelled amazing)! we had never been to a hotel that had this option, so we were ALL about it!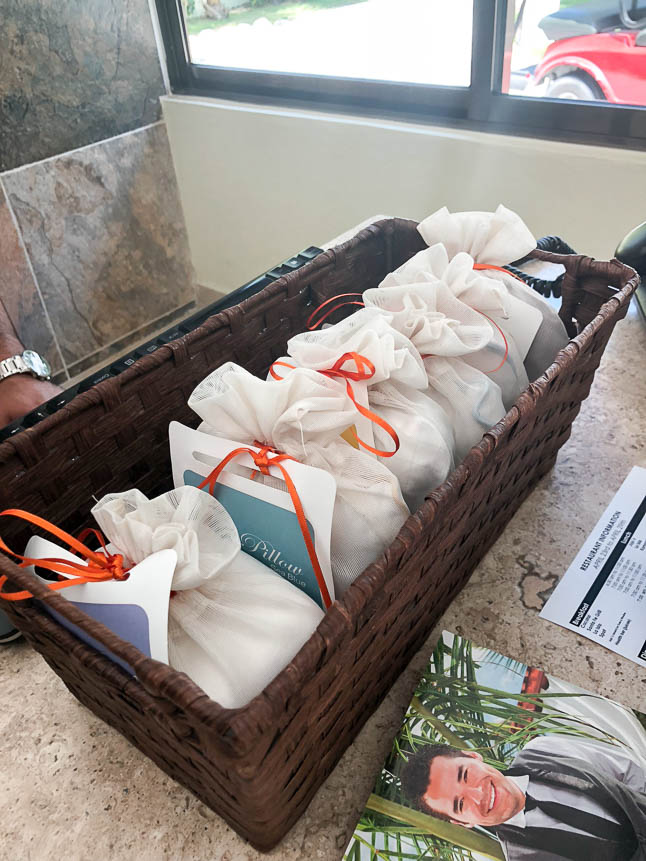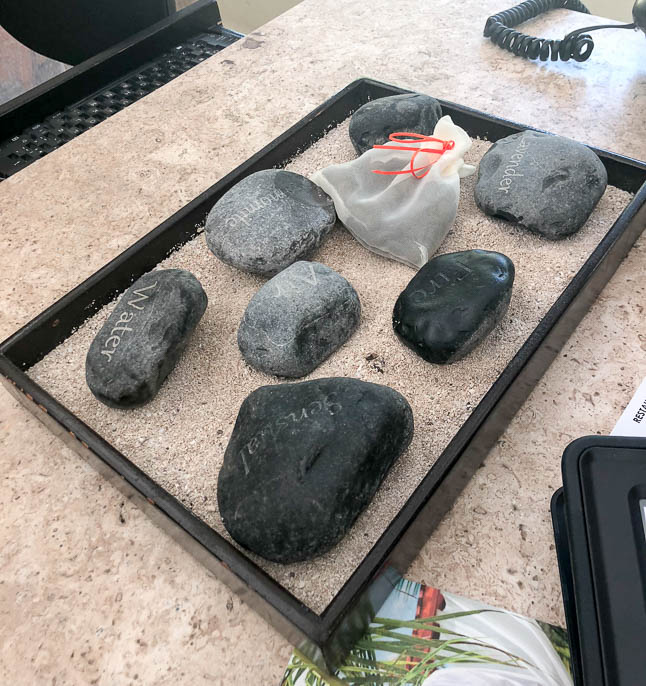 RESTAURANTS:
On property, they have a TON of restaurants (14 + room service!), which is a lot for an all-inclusive resort! We ha a chance to try a good amount of them, and can honestly say we did not have a bad meal.
For breakfast, you can eat at Cocotal, Sante Fe Grill, La Isla, Spot, and Health Bar. We ate at Cocotal for breakfast, which has a buffet and menu option. We LOVED their buffet. They had a TON of healthy options like fresh fruits (so fresh and flavorful), omelet station, guac and pico, (of course!), pastries, chilaques, hot teas, pancakes and waffles, yogurt, etc. The waiters were SO sweet and helpful and we had such a great experience there.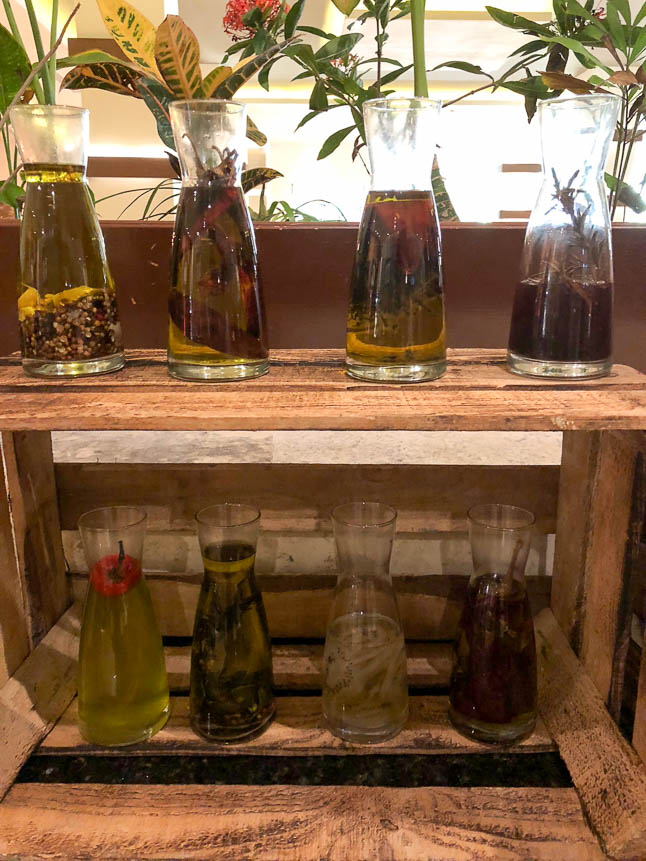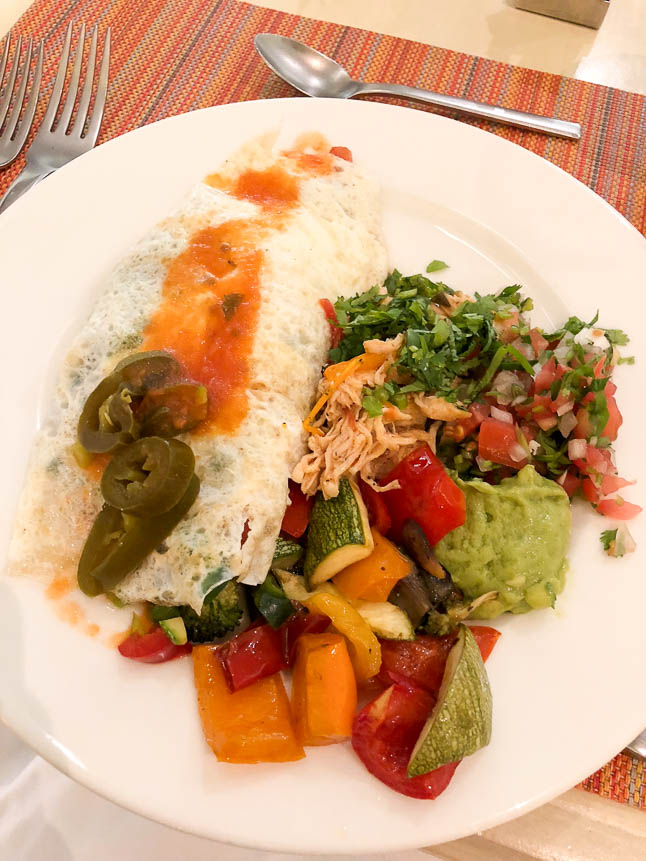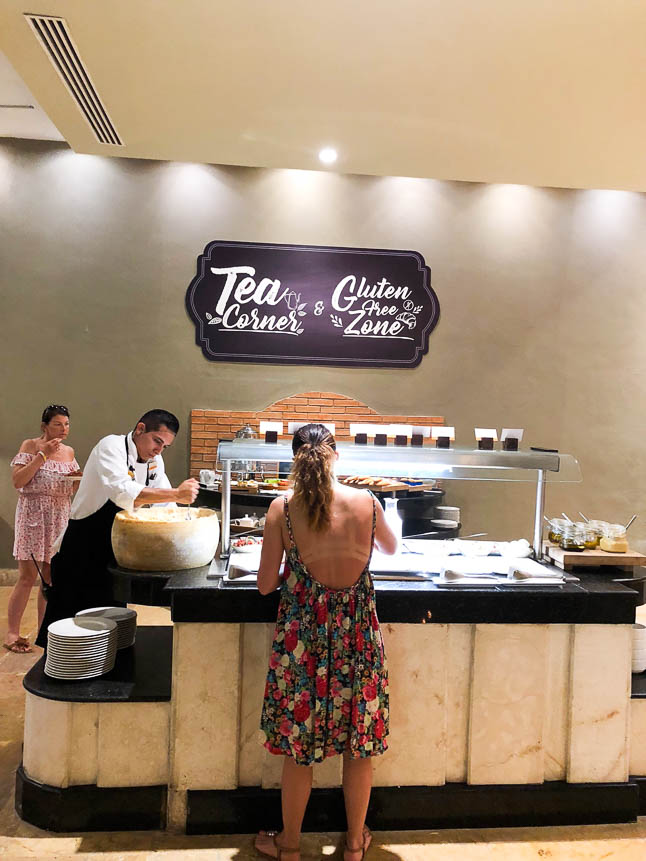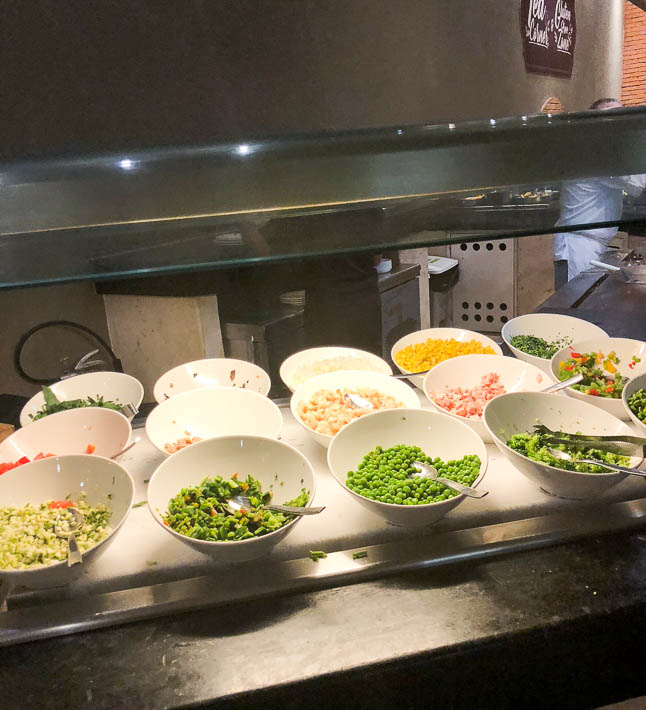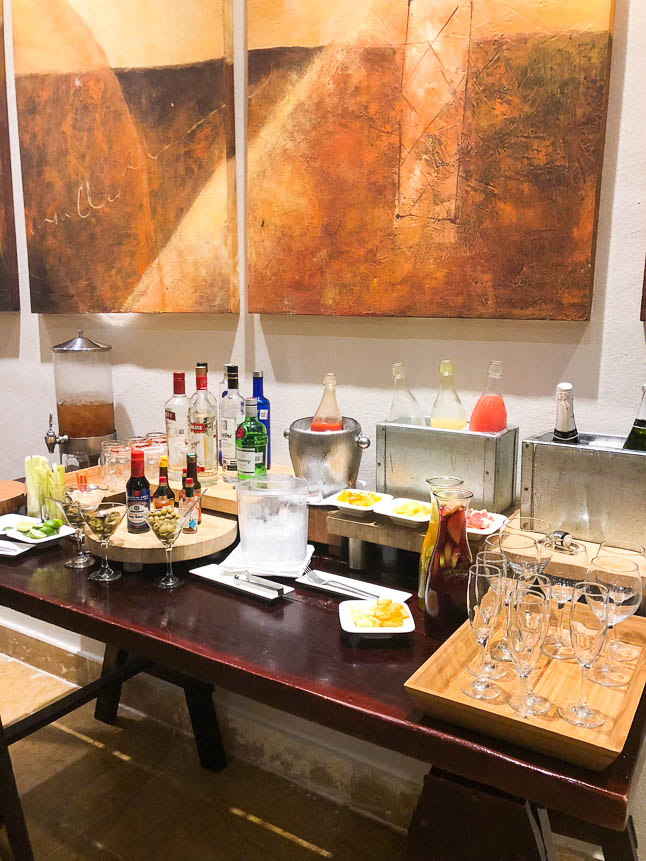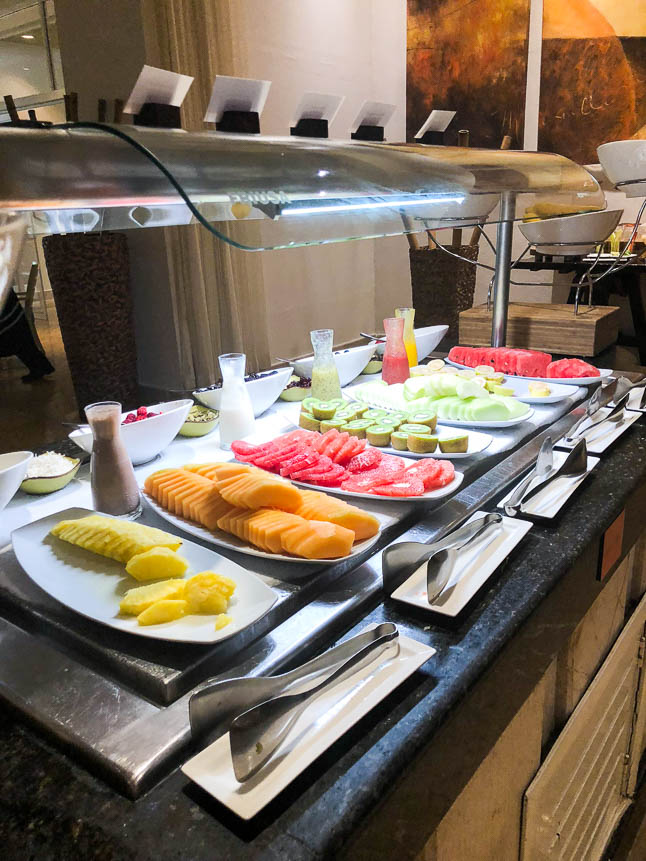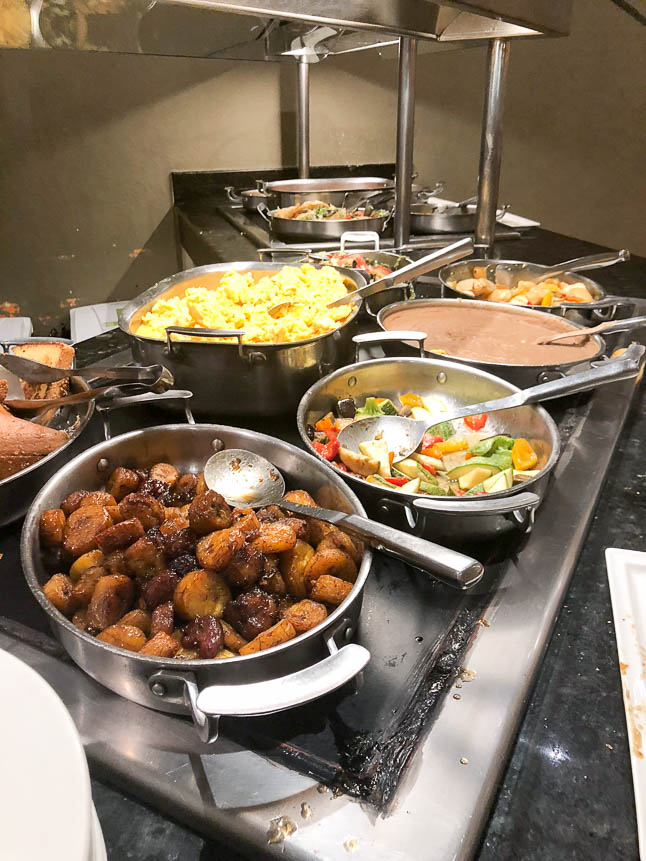 For lunch, there are a lot of options: Jojo's, Kampai, Spot, and La Isla. There are also some other gourmet corners: La Cabana Pizzeria, Health Bar, Loss Olas, and Bar 32.
We ate at Jojo's several times for lunch, as well as the La Cabana Pizzeria. At Jojo's they have a lot of healthier options and a whole menu just for burgers. We ordered the salads a lot to start, and got the ceviche (so good!), lots of guac with raw veggies (so accommodating!), the whole fish, and the salmon filet with steamed veggies.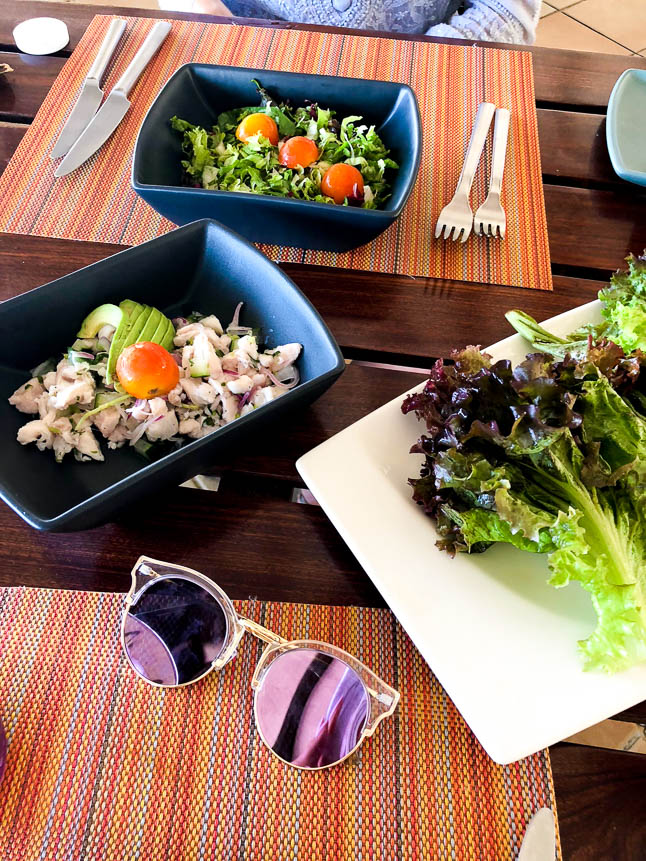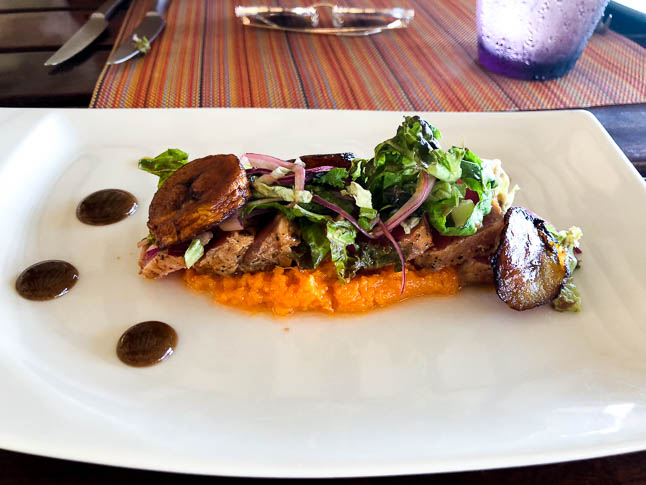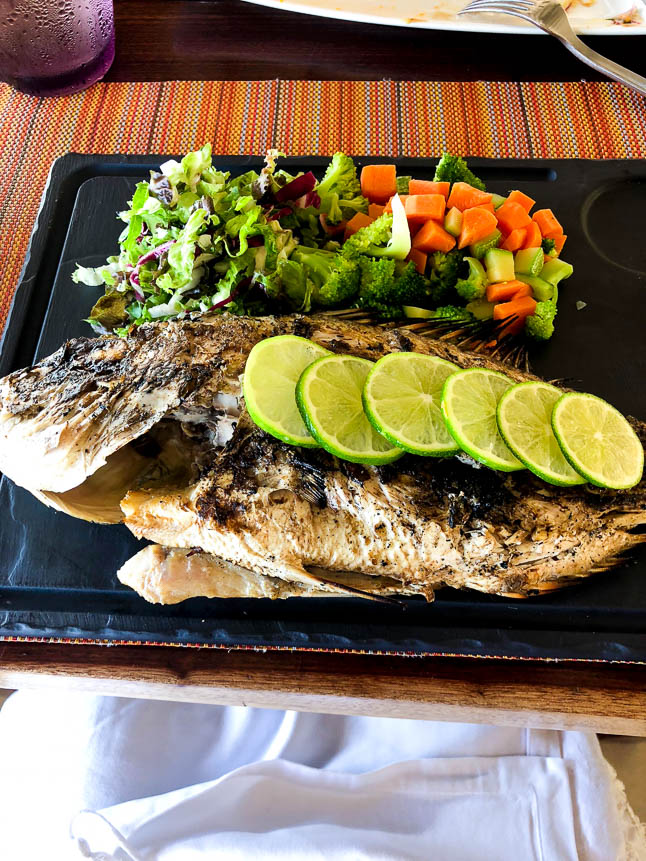 At the pizzeria, they had some really yummy-looking pizza, but we ordered some guac and pico and then also tried their chicken fajitas, which were really good!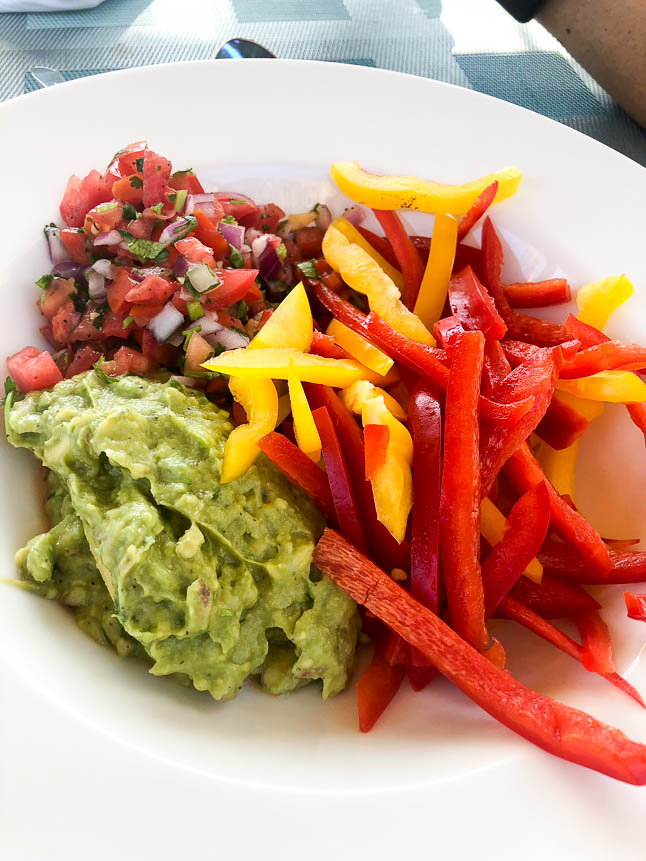 For dinner, the options are: La Isla (Mediterranean Cuisine), Kampai (Pacific Rim Cuisine ), Sante Fe Grill (Grill), Rincon Mexicano (Mexican Cuisine), Jojo's (Caribbean Cuisine), D'Italia Casistas and Villas (Italian Cuisine), Cocotal (Worldwide Cuisine), and Fuentes (Culinary Theatre).
We dined at La Isla the first night, which was very good! We had their Greek salad, Catch Of The Day, Grilled Chicken, and Eggplant.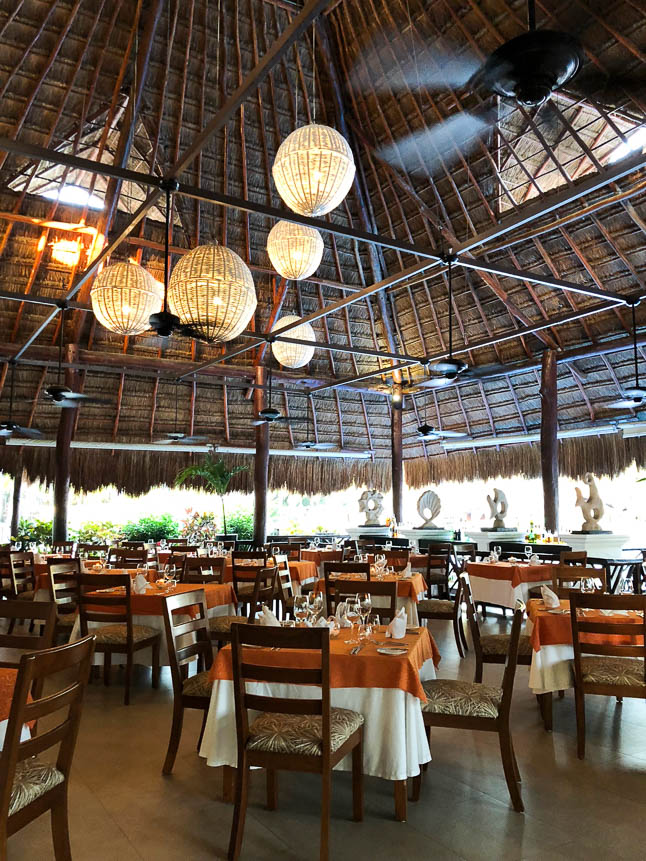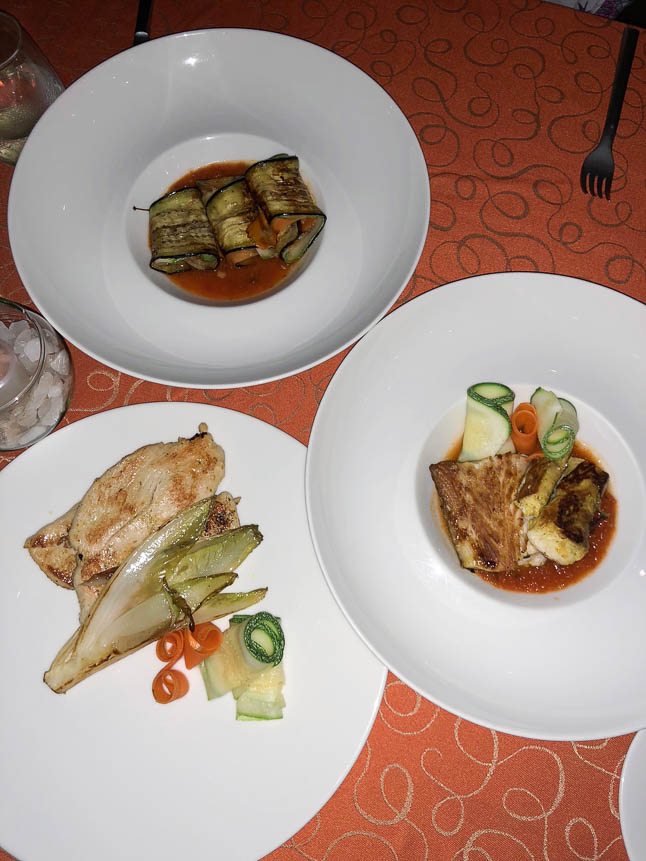 We had the chance to try Sante Fe Grill, which was also yummy! We got salmon and they were super accommodating, as always!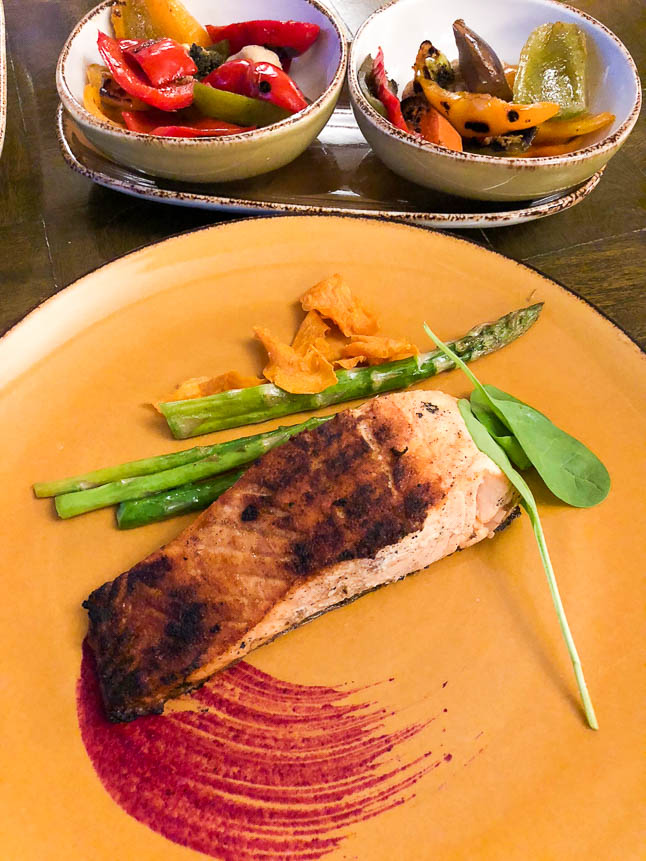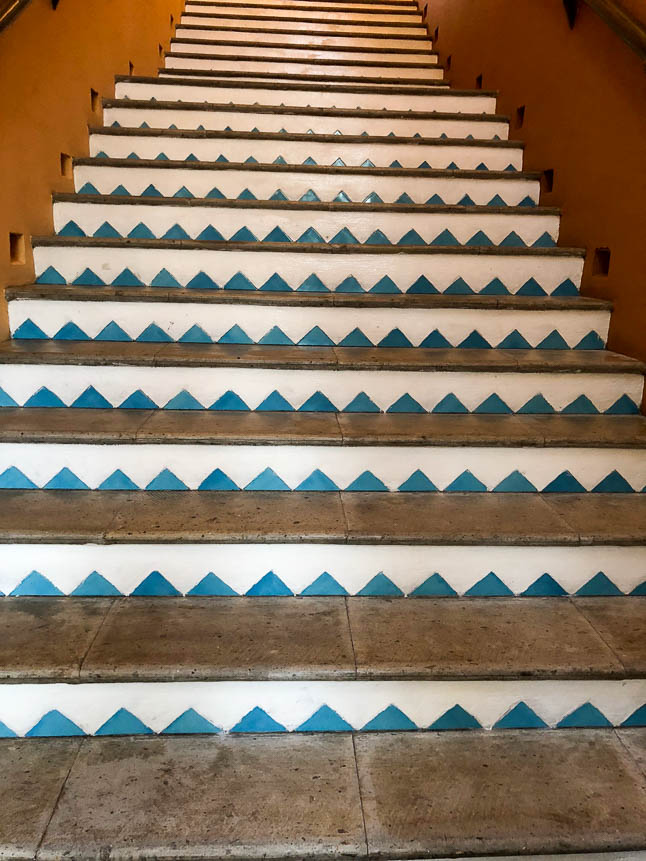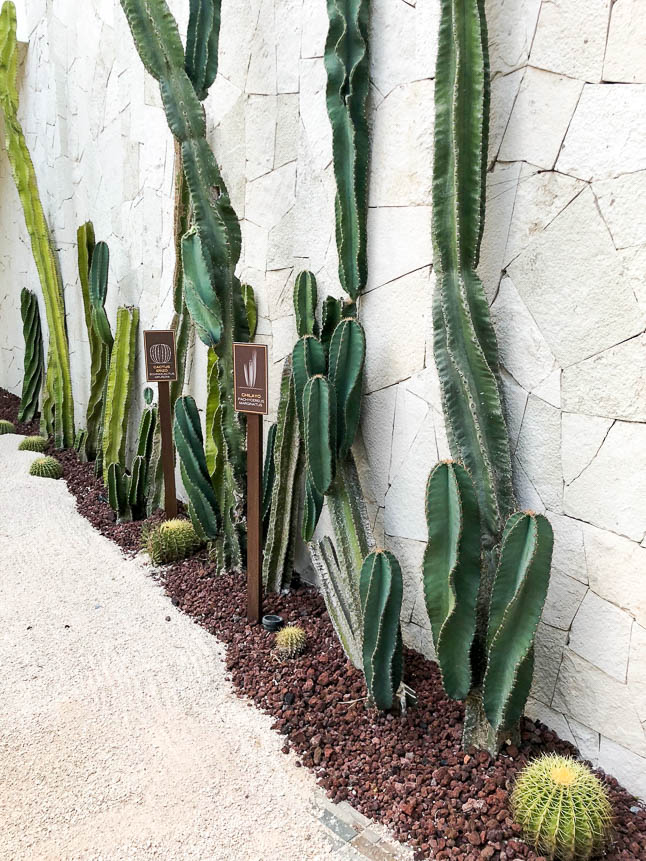 On our third night there, we went to their Mexican Fiesta Party, which was probably the highlight of our trip! It was SO cool, and you really got to experience the culture and food in the best way. They have this event every Tuesday, and the whole staff gets into it. They greet everyone with some margaritas, and then they have a bunch of long tables all set up and decorated. Outside, they have a little Mexican market to buy some authentic gifts, and our favorite part: the food! They had a HUGE buffet spread of every authentic Mexican food you can think of. Let's just say we left very, very full! They had everything from tacos, to millions of salsas, roasted chicken, pork, steak, salads, shrimp, soups, and tons of desserts!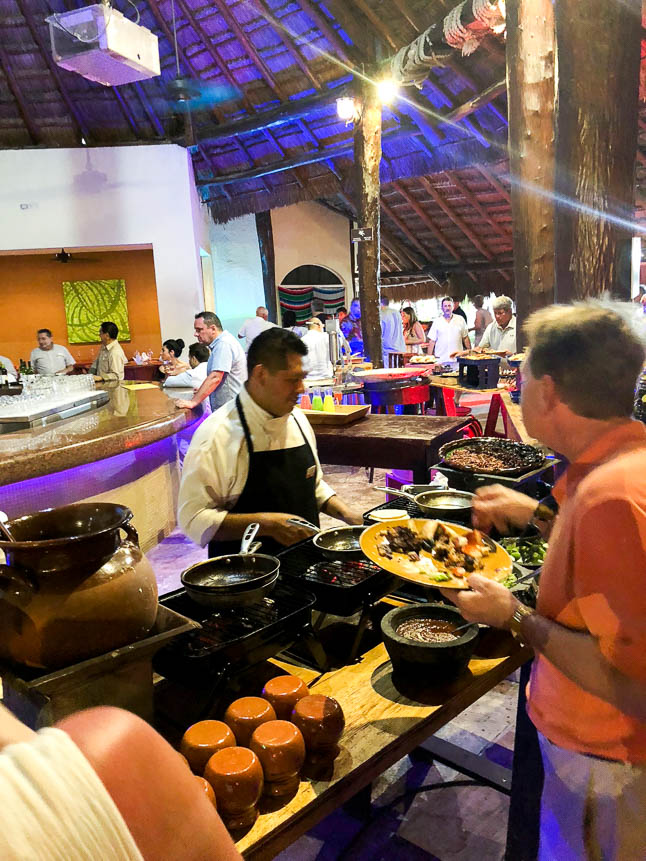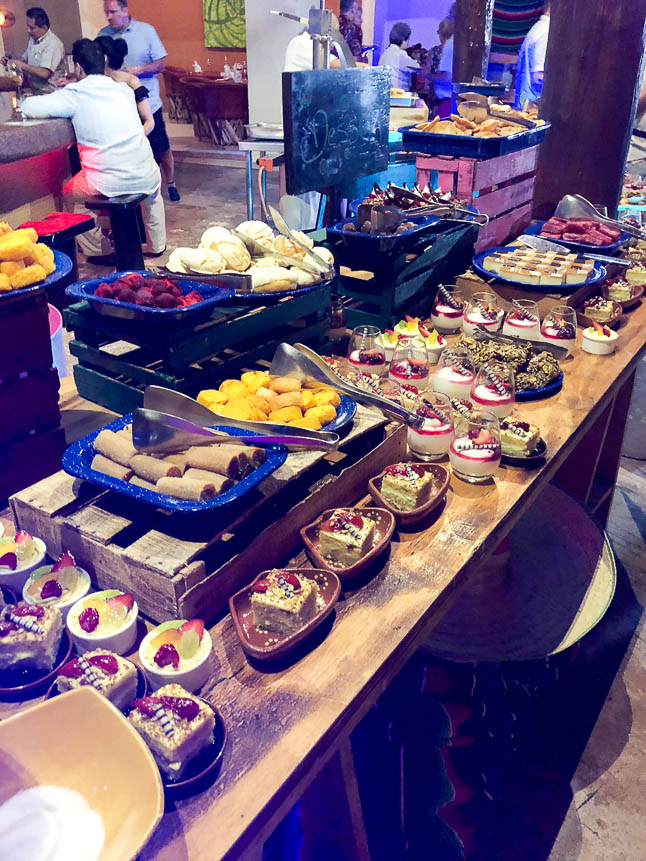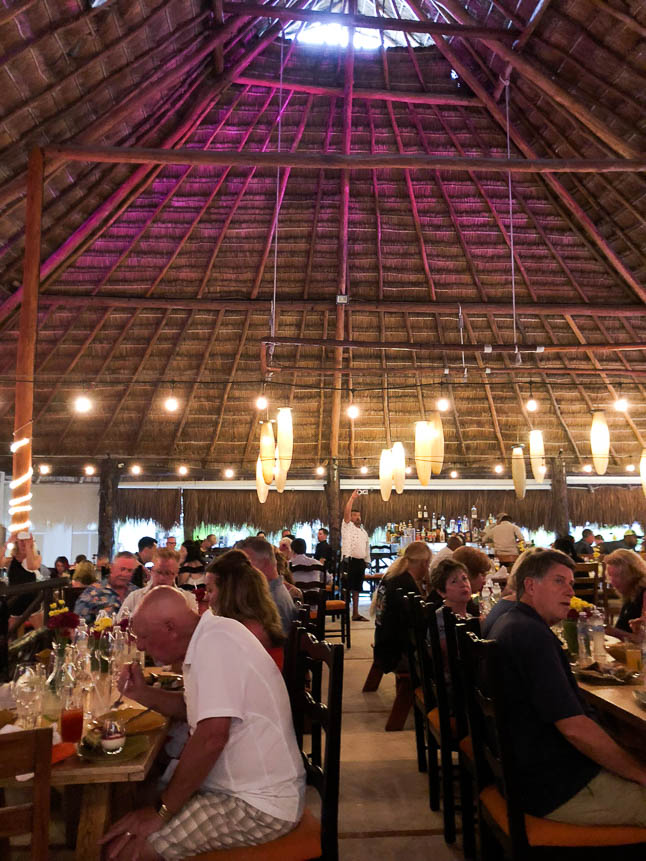 After the meal, they had a bunch of performances from dancers and Mariachis, which was so cool to see live! At the end of the performances, they introduced all of the staff and chefs, and it was so cool to see them so happy to be there. They truly seem like they love working there, which reflects on the guests!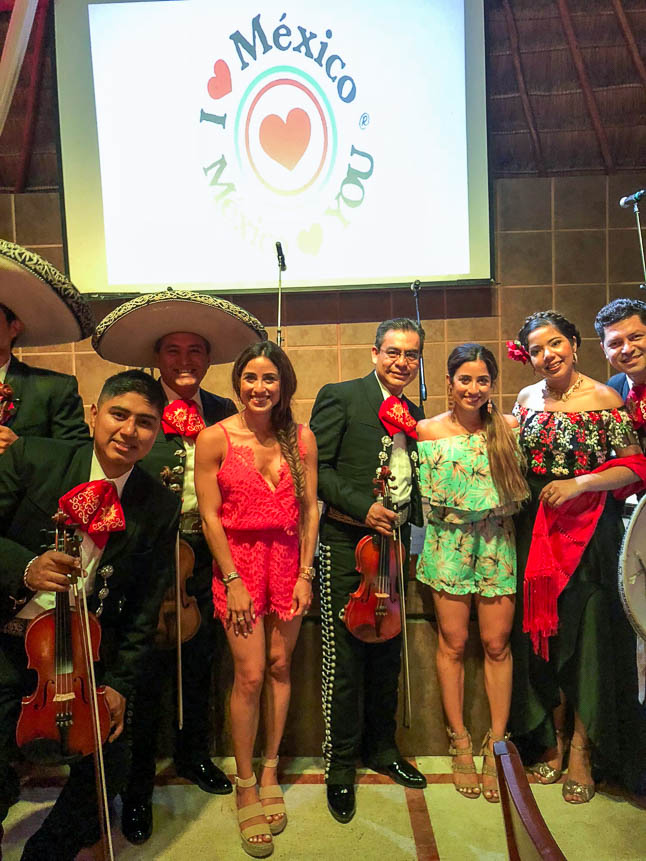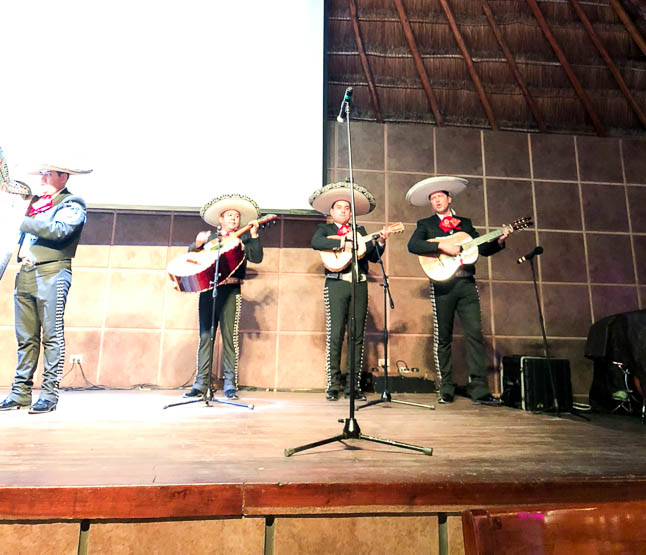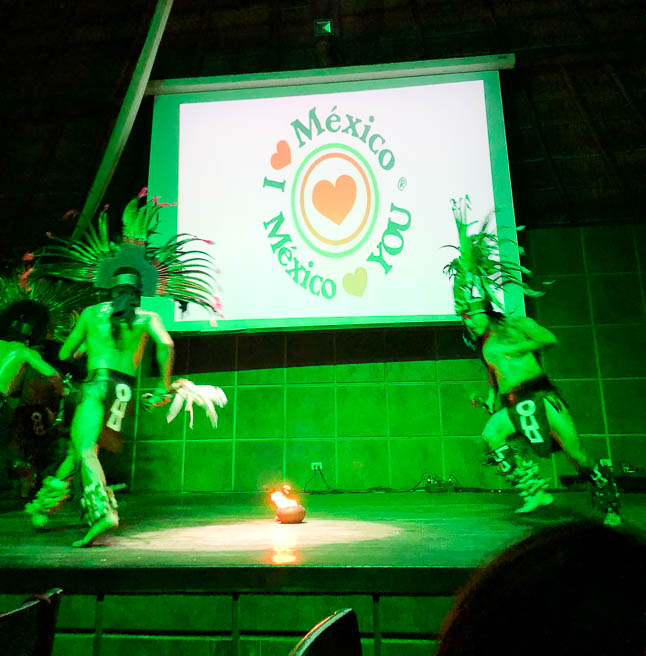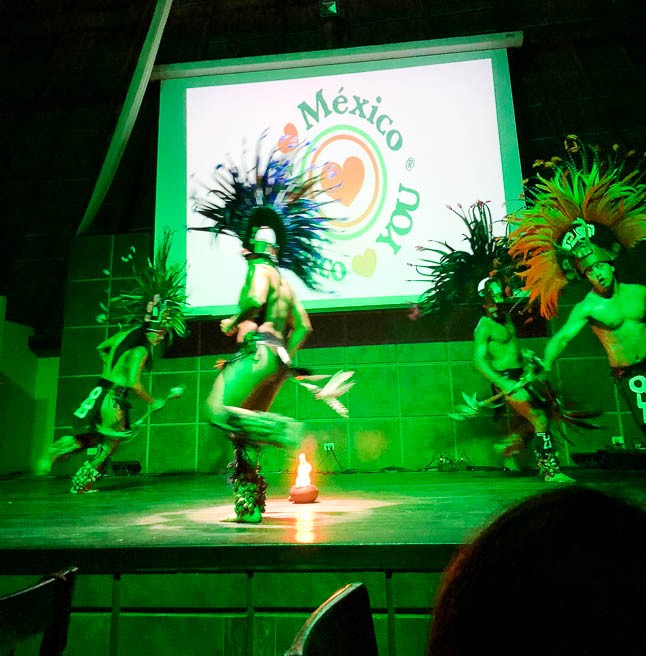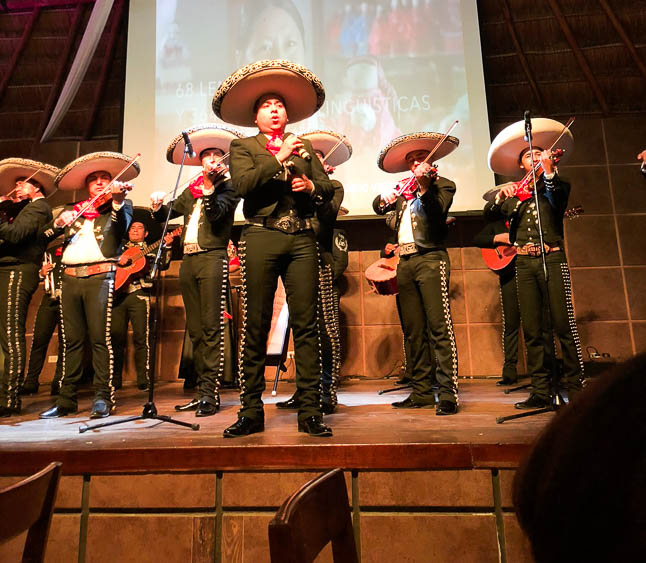 We also had a chance to eat at Fuentes, which is their Culinary Theatre. It is set up like a live cooking show, and they have a set menu, depending on the day of the week, and for this one, you do have to make a reservation. You can also pay extra for the wine pairing, which is incredible with the food. They have a chef cooking the entire dish in front of you, while you actually eat it, which is so cool, and you get to learn a lot, too! The menu when we went was Mexican-themed, so we got to try stuff like a tomato salad (right from their own greenhouse), some tuna tostadas, a chicken breast roll, a pork belly, and a churro!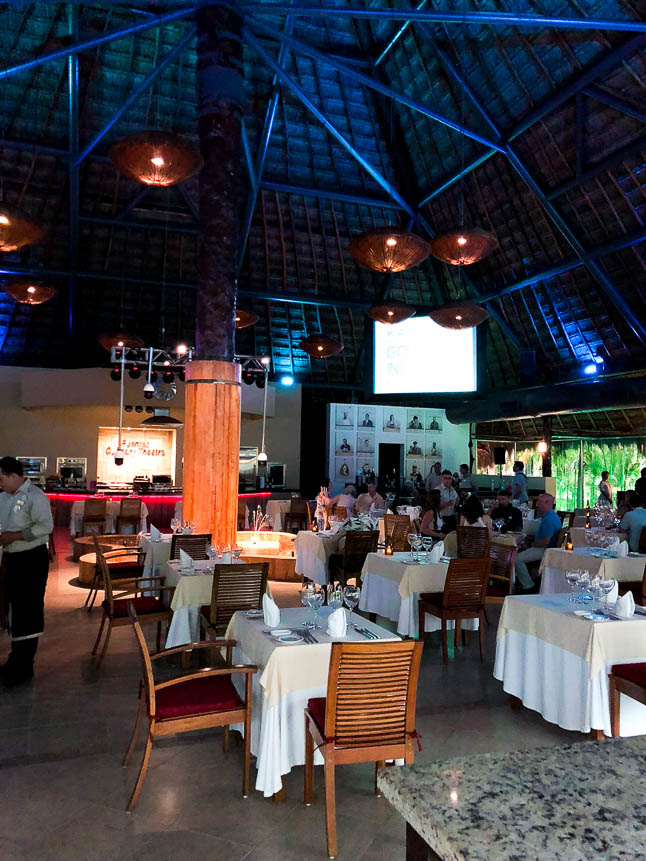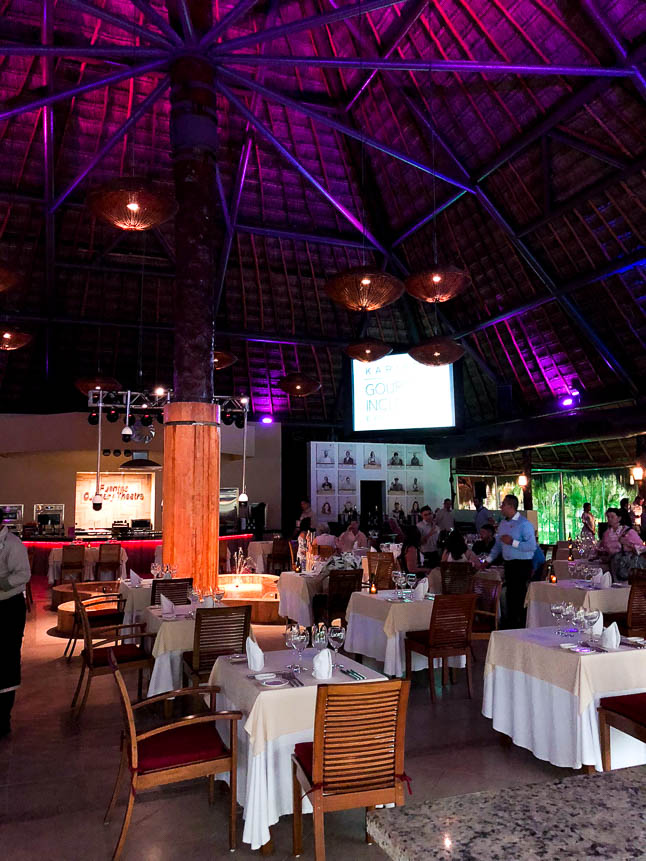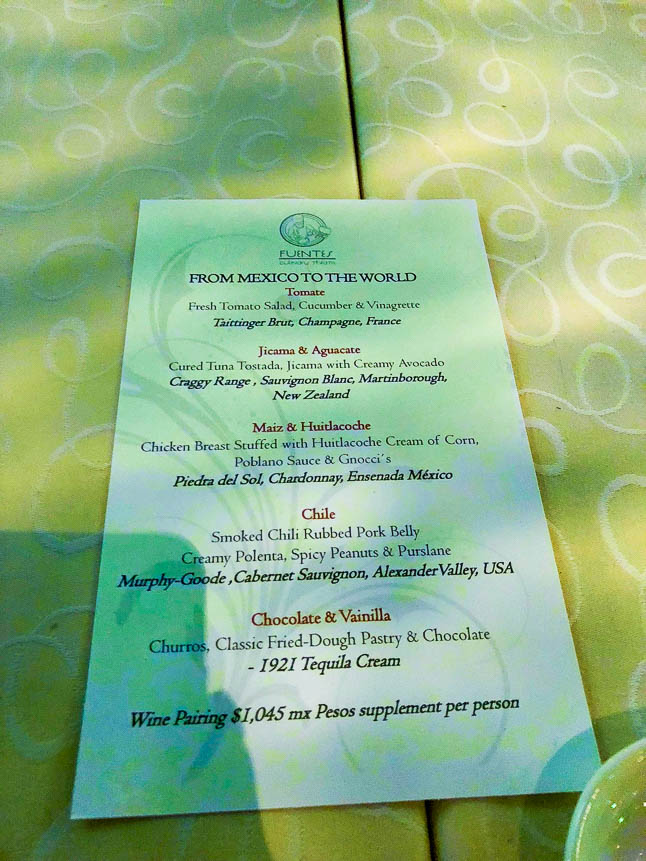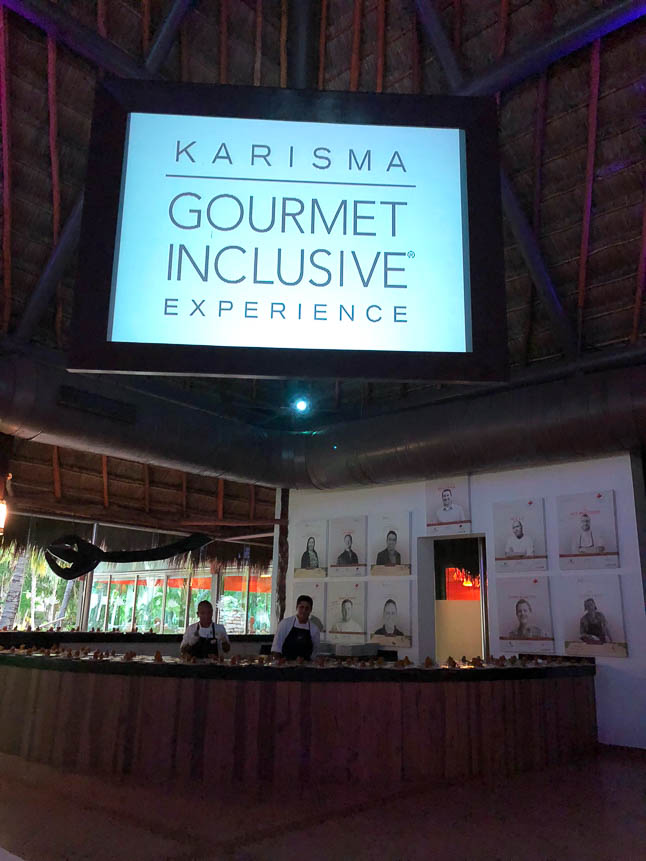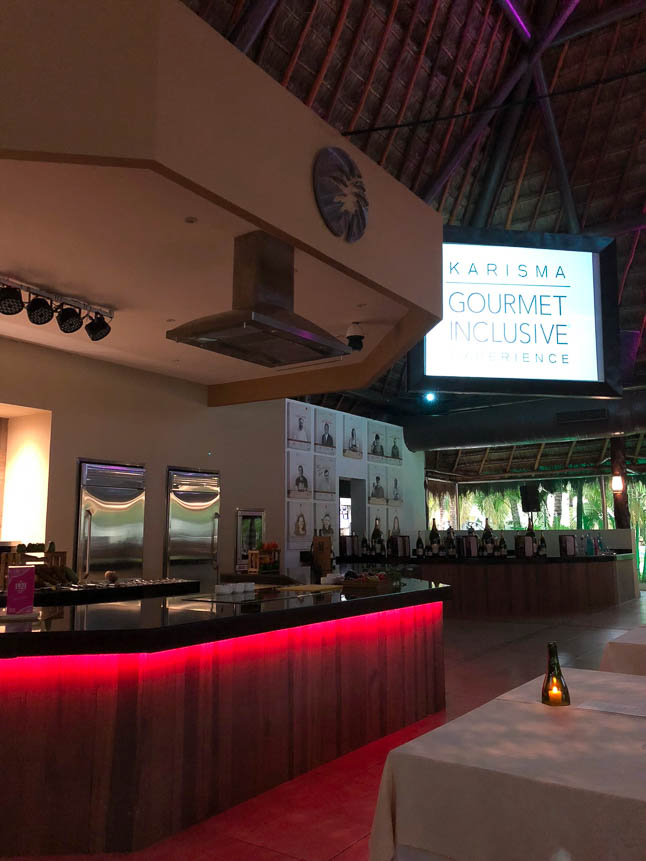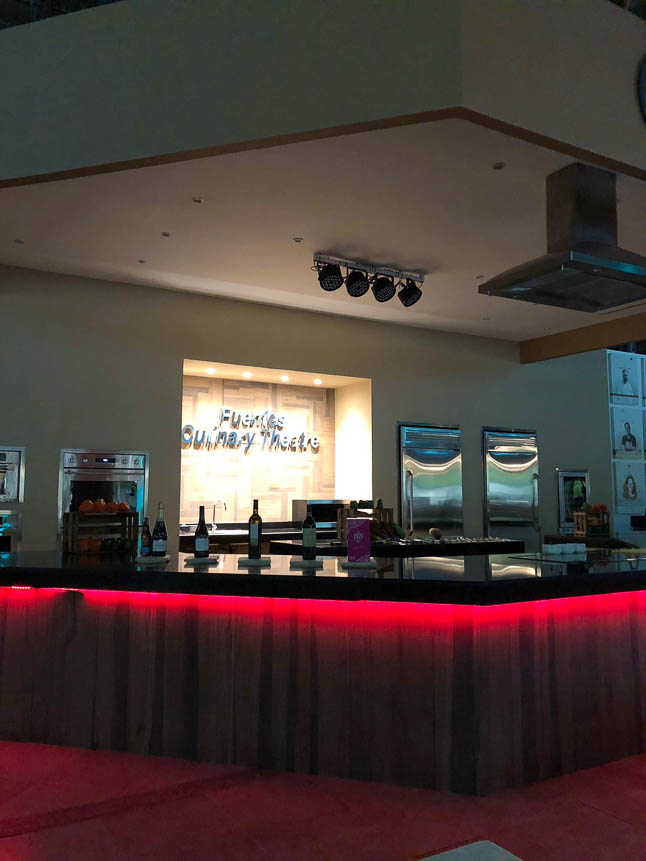 We also wanted to mention that ALL of the restaurants ask if you have any food allergies ahead of time, so if you're sensitive to anything, they really take it seriously!
There are also several bars on property, too, and they will make you any drink you'd like! They also have these super cute swings at some of them to enjoy your drink in!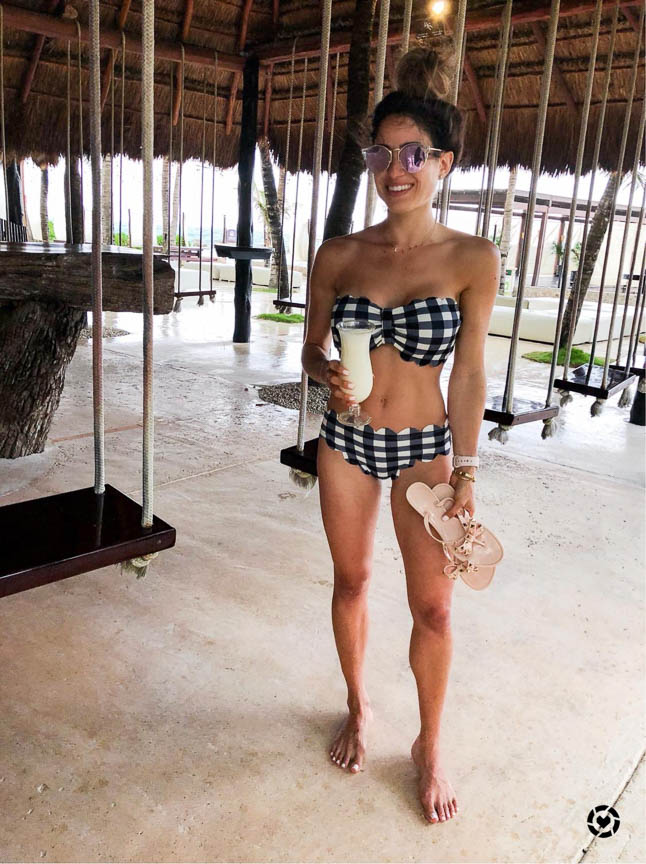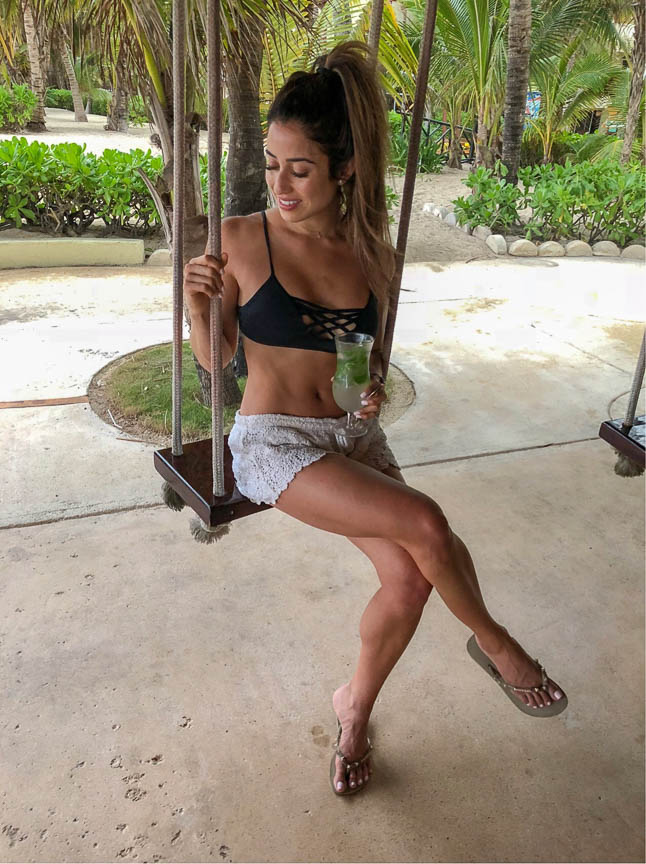 ROOM SERVICE: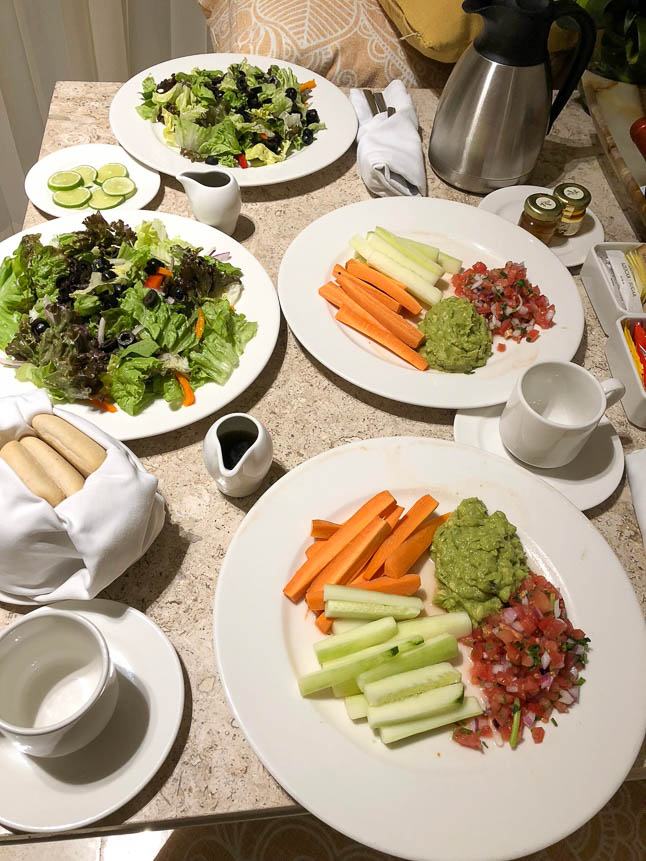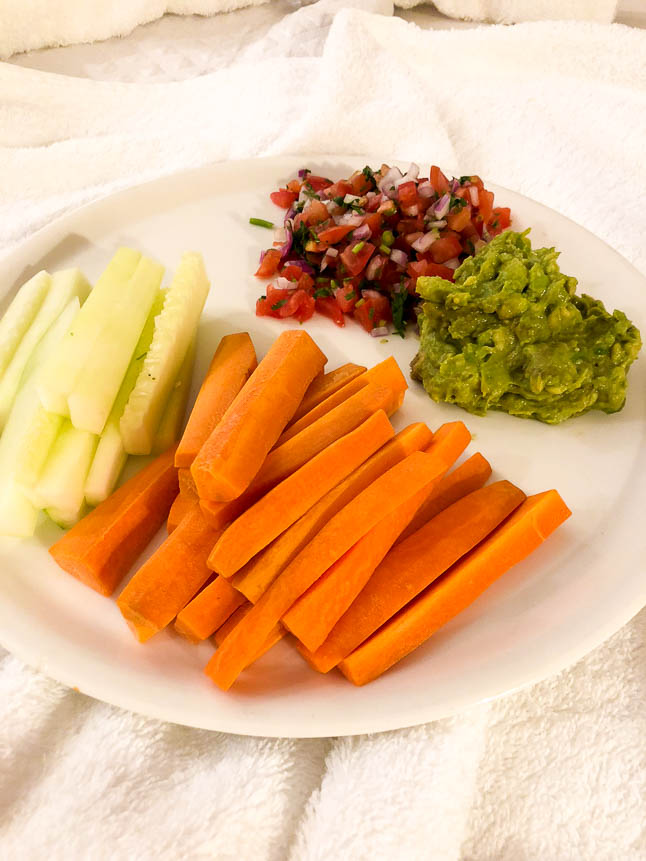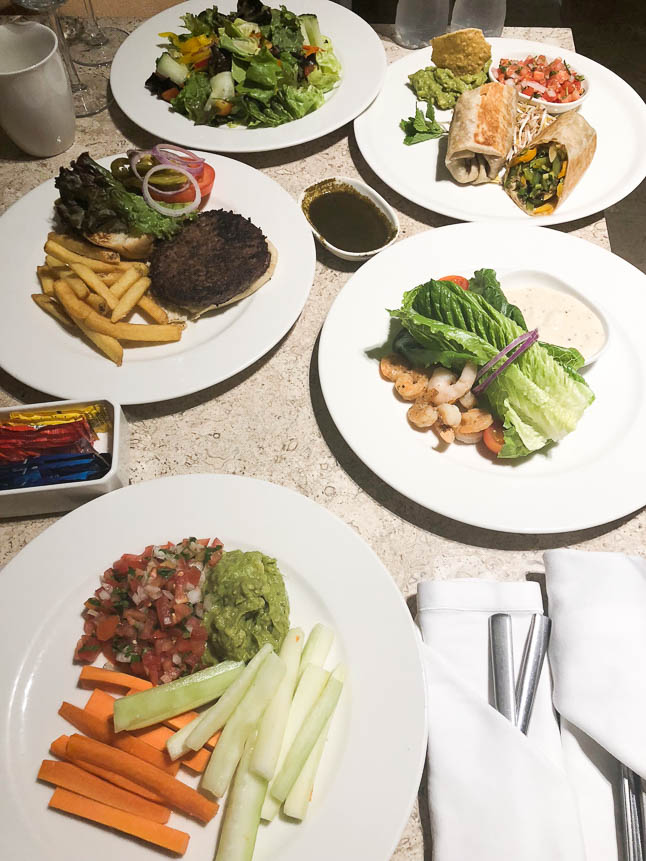 We LOVED the room service! They were, again, SUPER accommodating. We literally ordered guac and veggies every night and it was amazing. They had a ton of options, and even with all of our modifications, they got the orders completely right! When they brought our food in, they would go over each thing we ordered and made sure it was correct. You can also call them once you're done eating for them to pick up your dishes!
THE BEACH: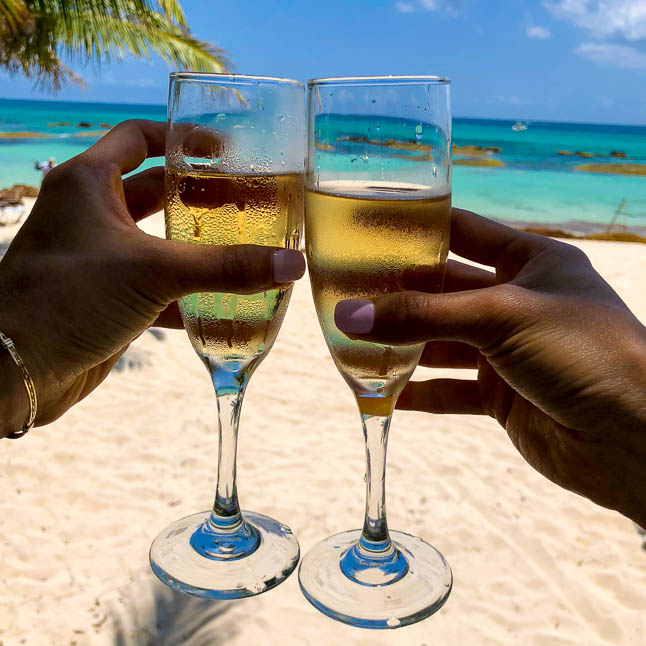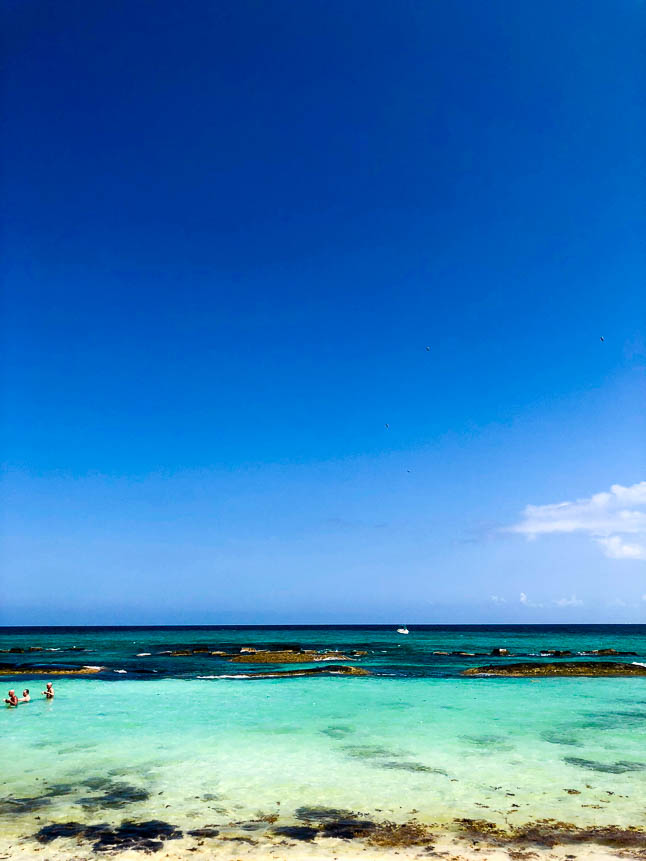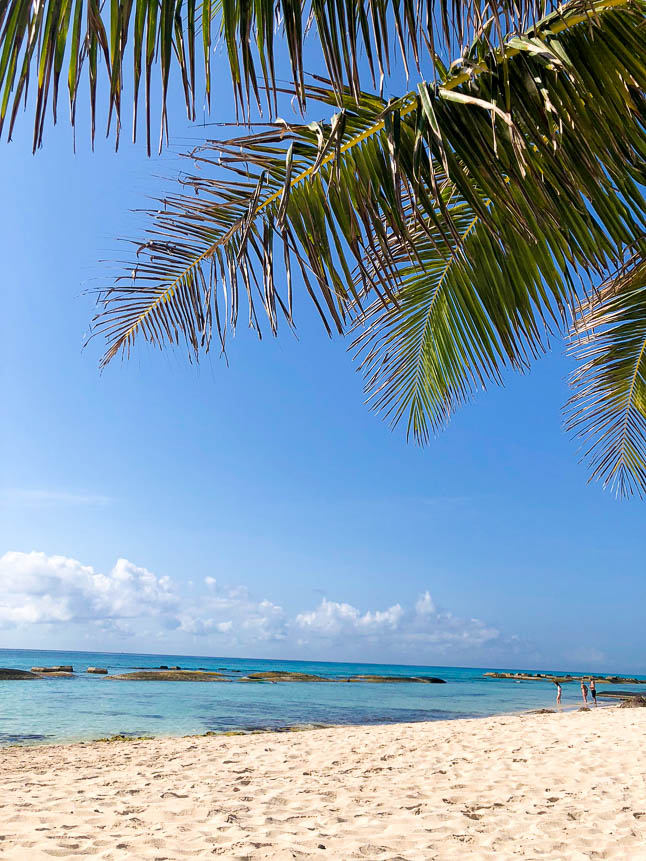 Having only been to Cabo, we weren't expecting a huge beach, but were pleasantly surprised by it! They did have a little bit of seaweed while we were there, but they had a ton of workers cleaning it up. The water was really clear and warm! They also have plenty of places to lay out on the beach up and down the whole property, so you can always find a spot.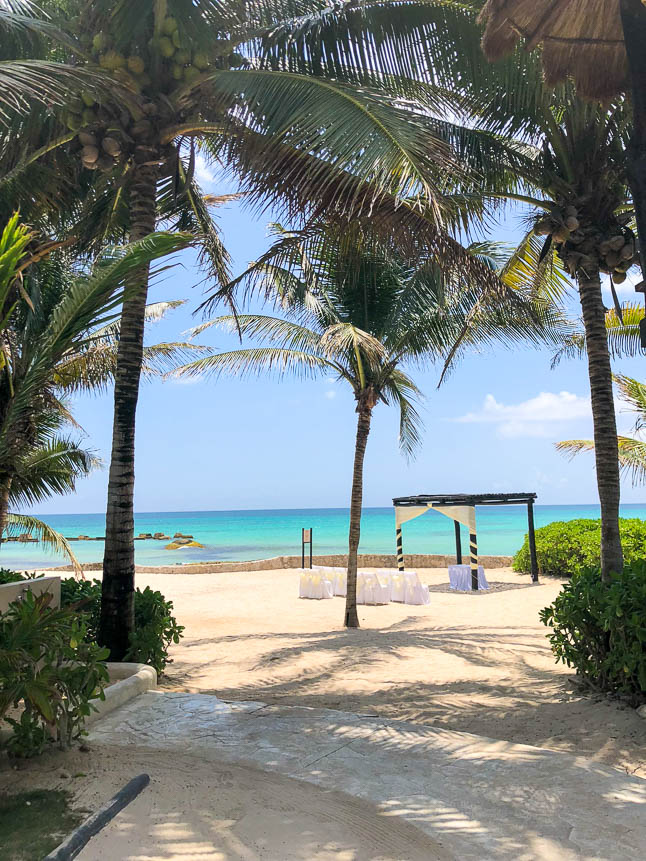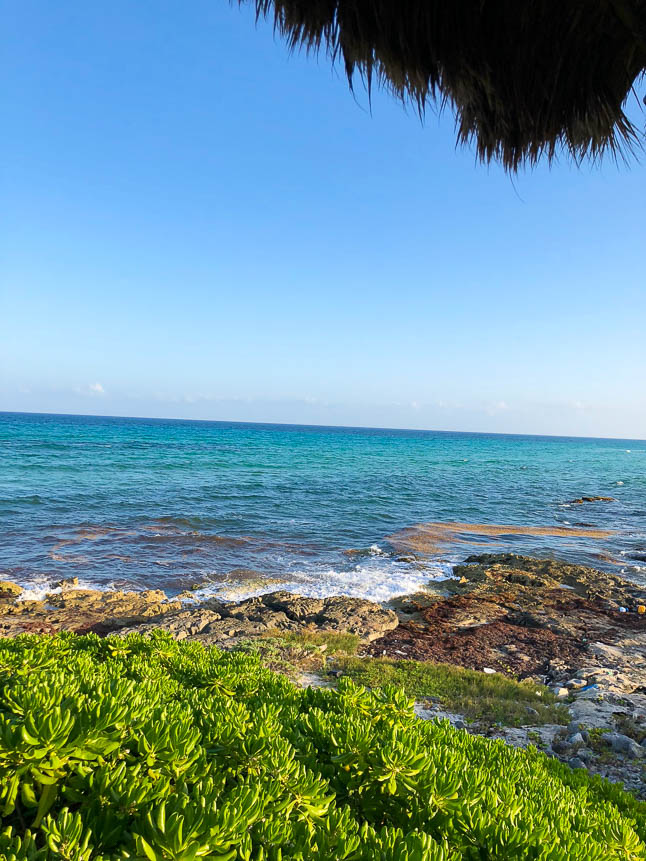 We had the pleasure of using their Bali Beds one of the days and had the sweetest Butler, Moises. These beds require a reservation and are so fun to rent for the day! They will bring you any drinks you'd like, as well as food, or anything you may need!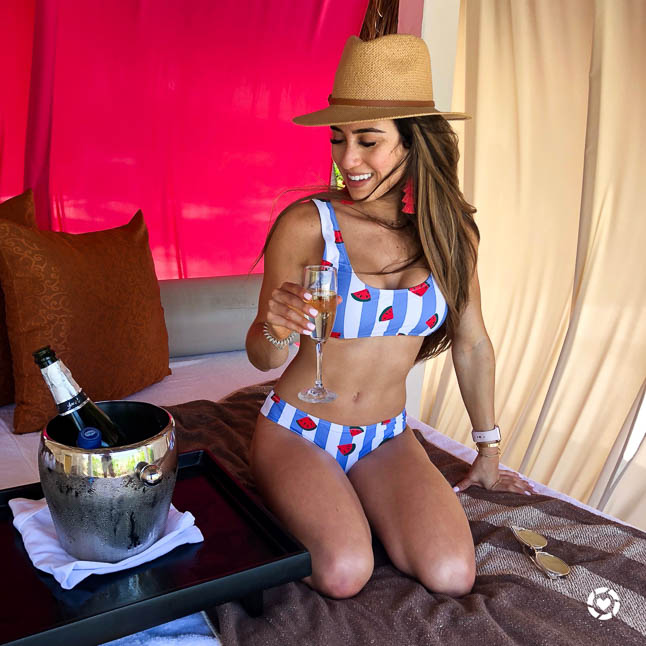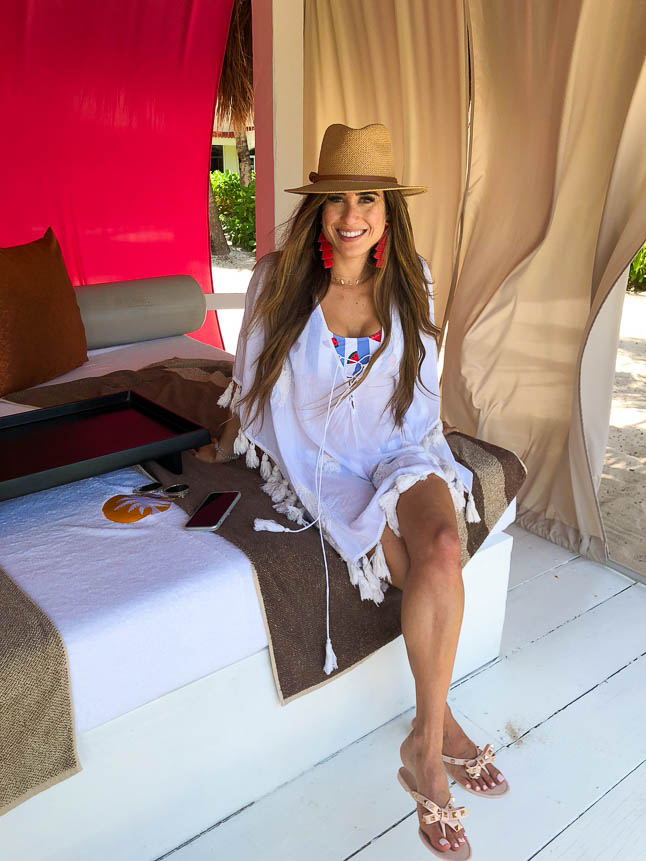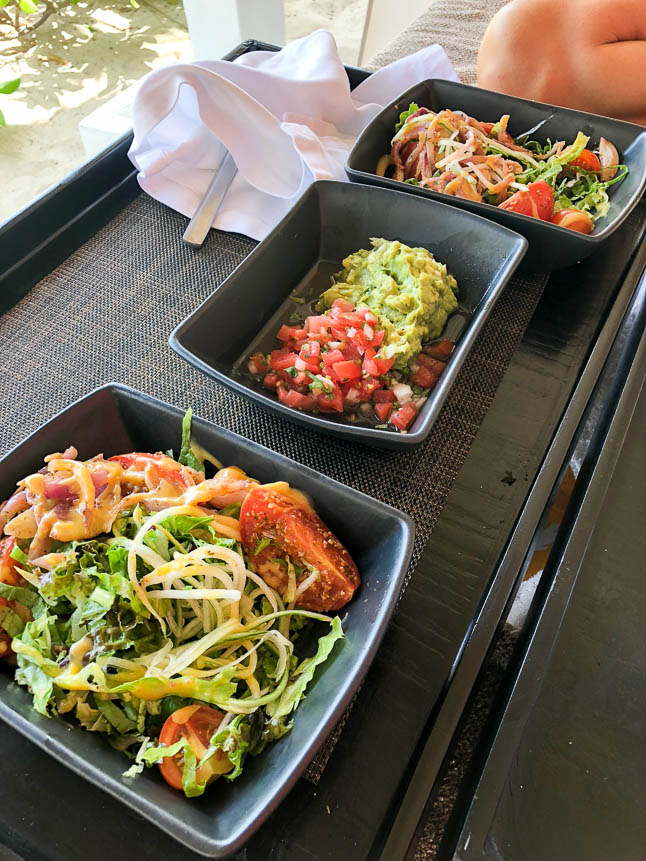 They also have these super cute swings on the beach that are definitely an instagrammable spot! They overlook the ocean, so they are a perfect spot to enjoy your cocktail!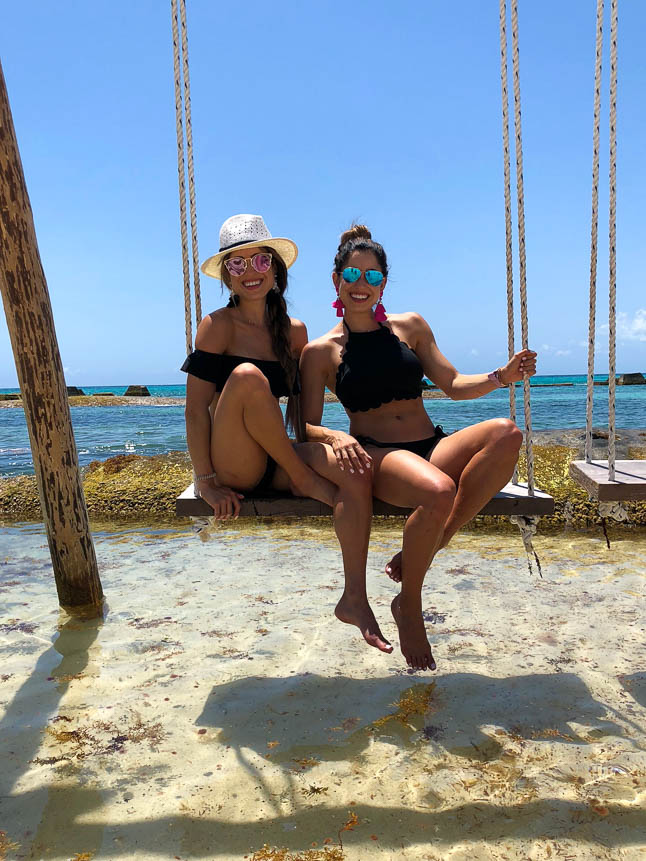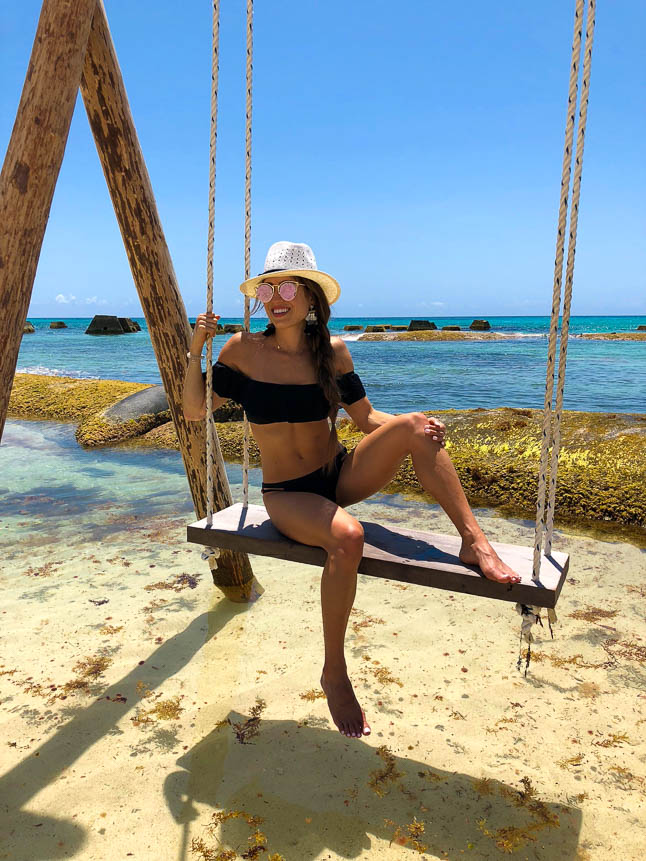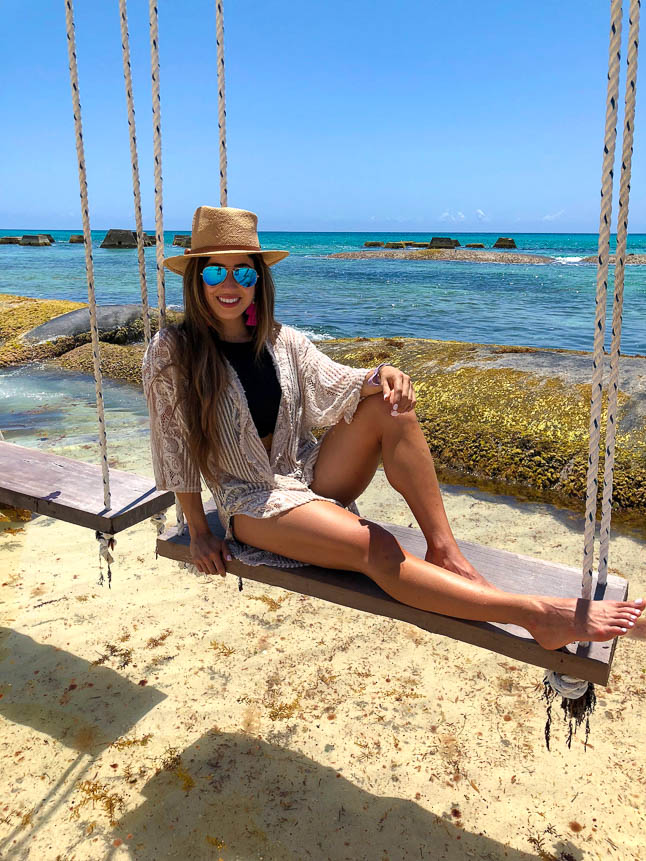 THE POOLS:
They have several pools on property, and most of them are very quiet. The main pool is a little more loud and they have some fun music and a lot of activities to keep you entertained like volleyball, water polo, towel art lessons, ping pong, dancing lessons, and spanish lessons. It is like summer camp for adults, haha!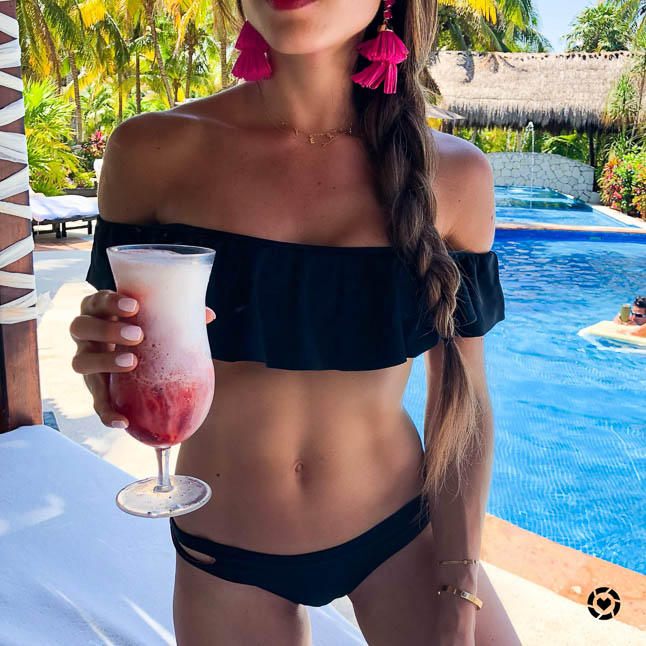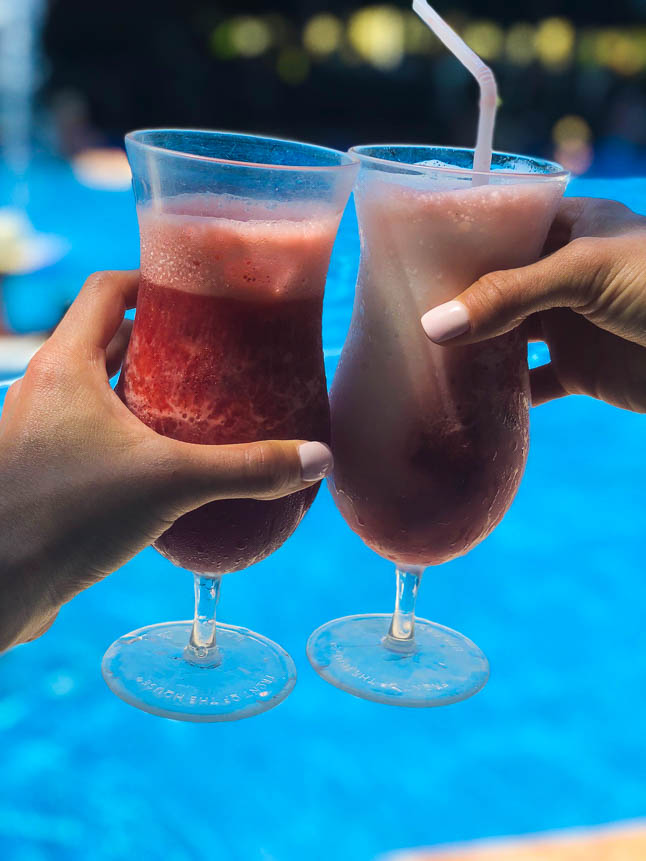 We liked laying out here if we were in the mood for something more upbeat, and the staff was super helpful in finding us a chair when it was pretty packed!
THE GYM/FITNESS CENTER: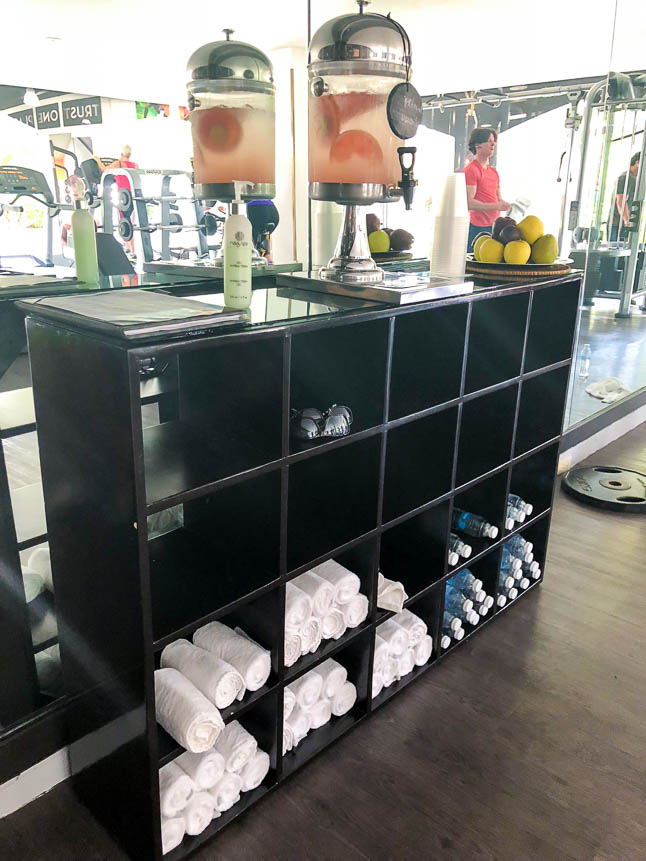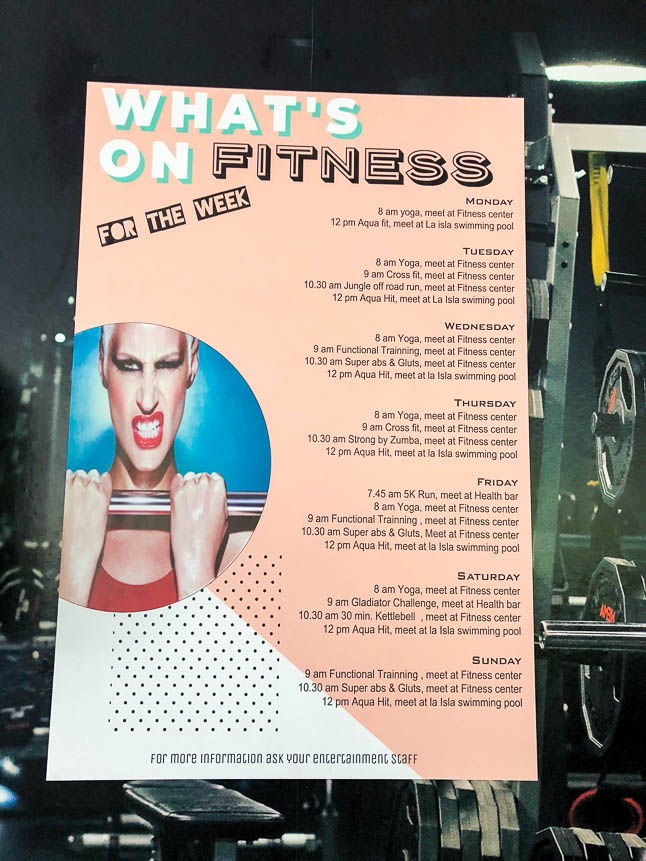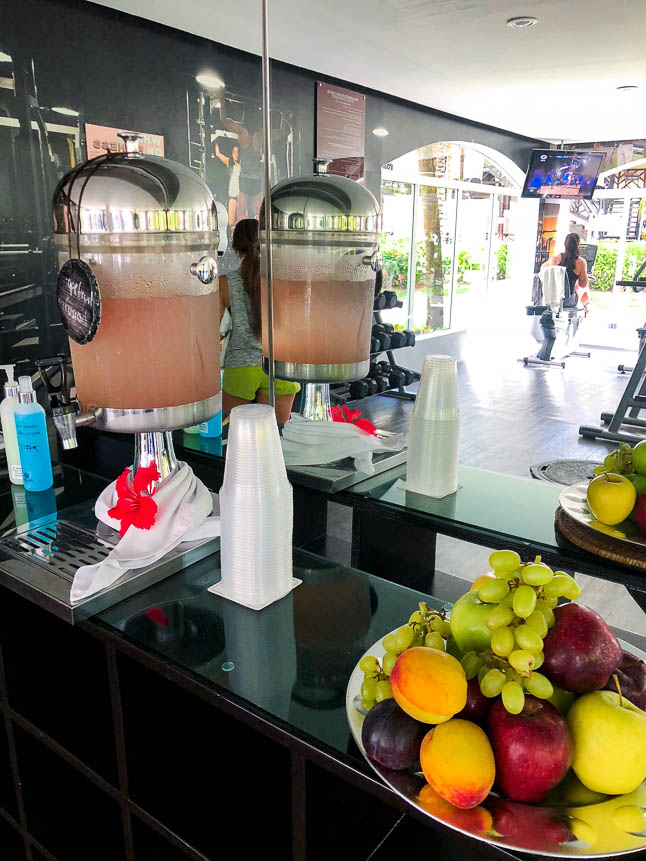 Of course, we spent our mornings in here, and it had a great variety of equipment. They had some cable machines, a good amount of cardio machines, free weights, barbells, and a lot of space to move around. They also had infused water and fresh fruit!
In addition to the gym, they also have a fitness center, which offers a ton of classes throughout the day, which is so fun! We had the opportunity to take the yoga class overlooking the beach one morning.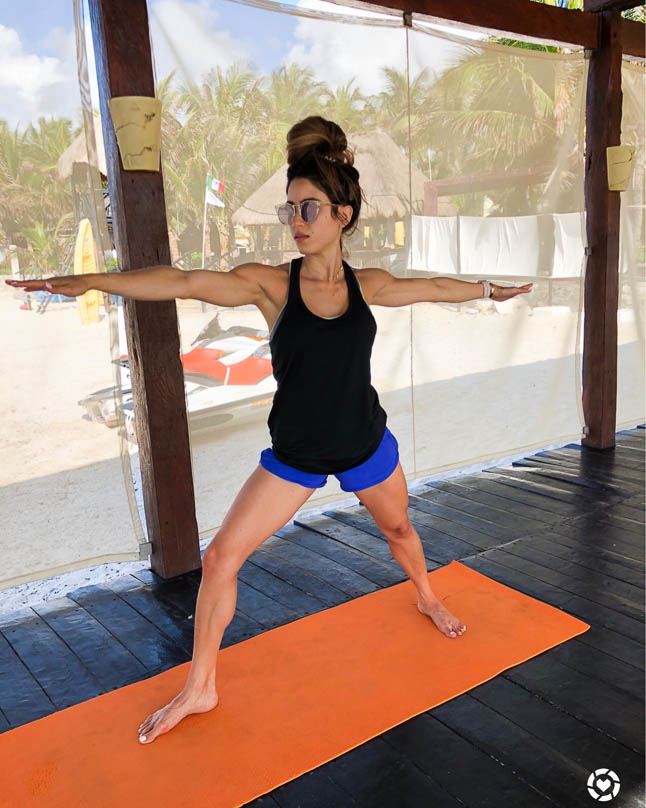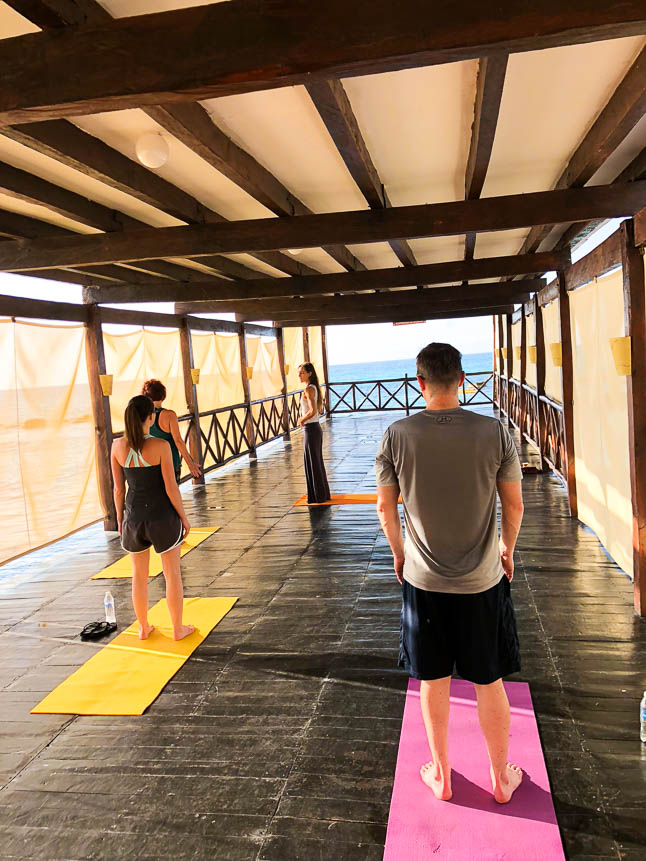 It was so relaxing and peaceful, and the instructor was amazing. They also offer classes like aqua fit, crossfit, functional training, and a 5K run.
THE NAAY SPA:
We didn't have a chance to get a spa treatment while we were there, but the spa seemed incredible! The staff was so sweet, and we heard the massages (which you can get outside overlooking the ocean) are amazing!
HORSEBACK RIDING:
This was such a fun experience, and since the hotel is in the middle of the jungle, we didn't even have to leave the property. We got to tour the Bonanza Ranch on horseback, and then swim in the cenote, which is like a natural spring. The experience was so fun, and the staff was all super sweet and welcoming! We also got to learn a lot about the property and culture!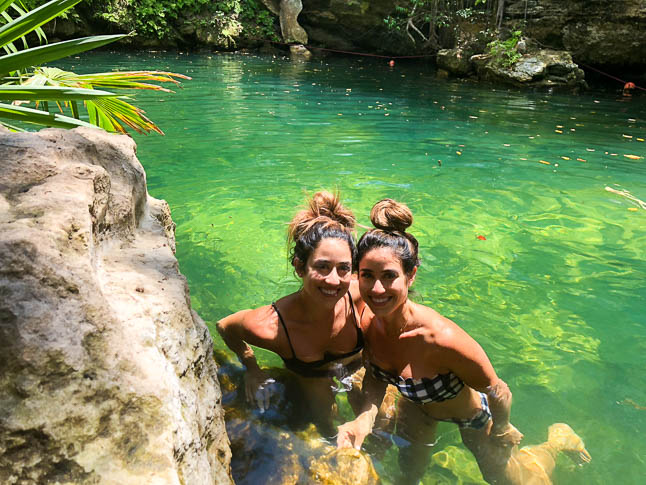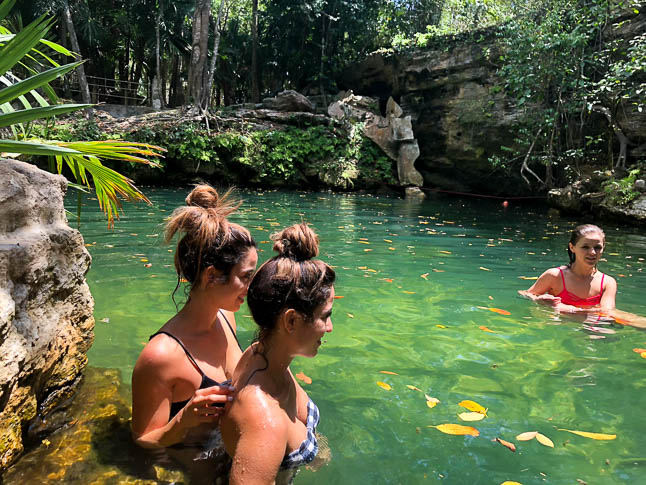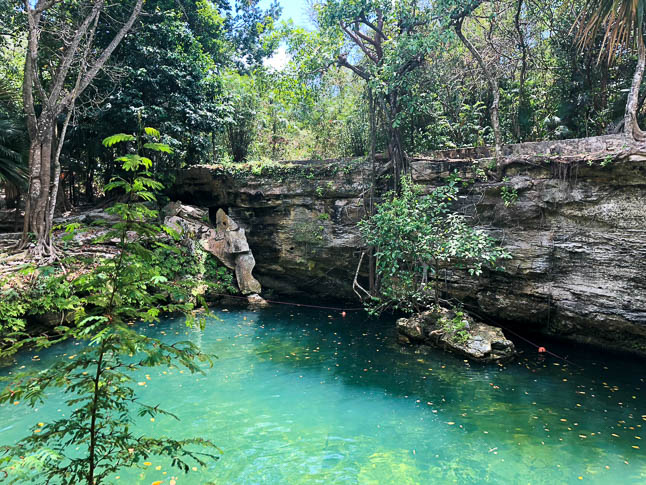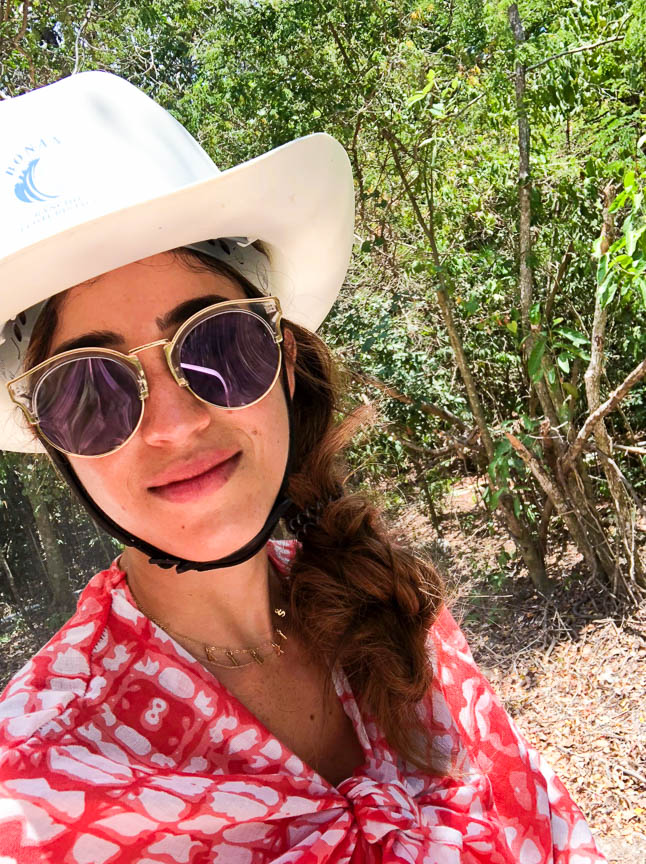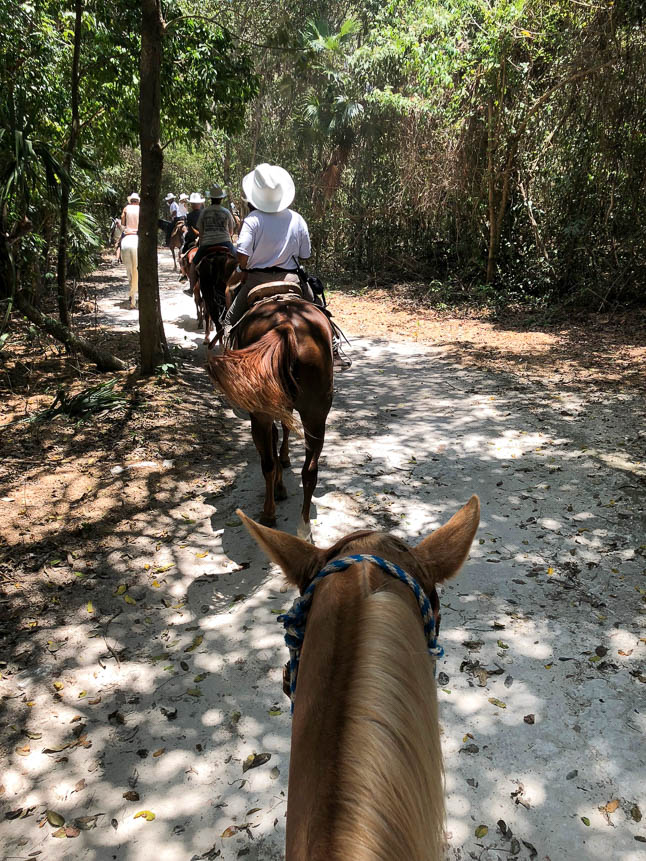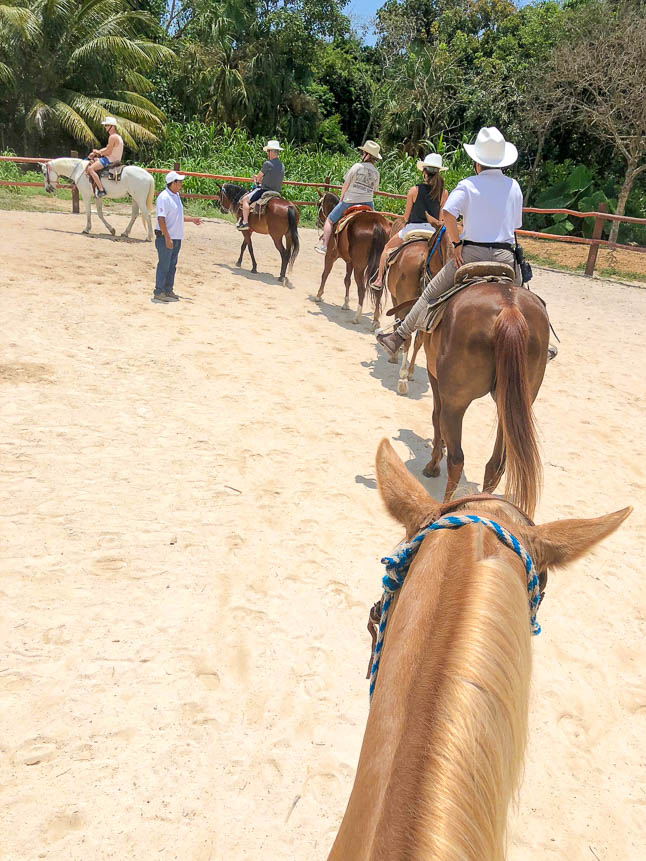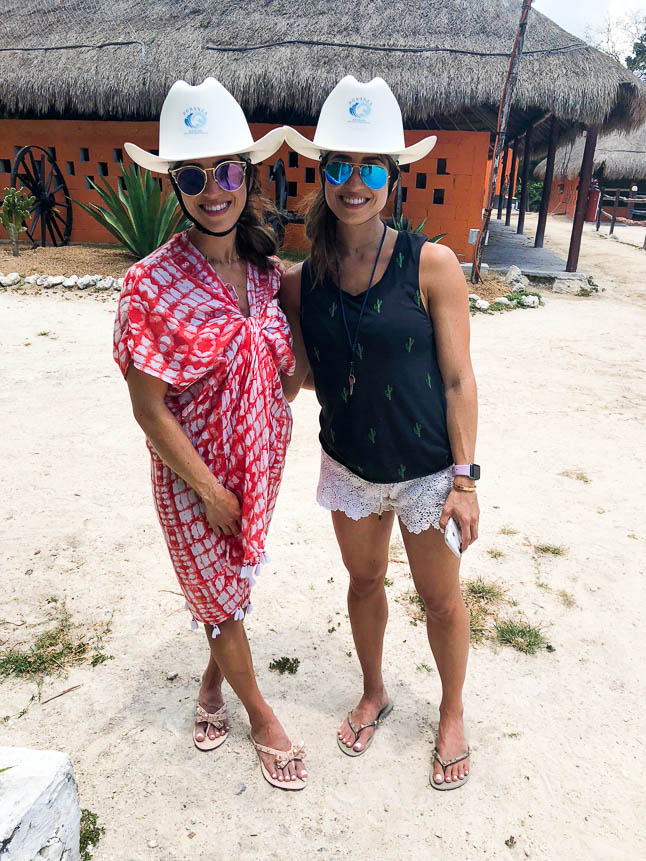 As you all can tell, we are basically booking a trip back there ASAP. We honestly have nothing negative to say about the resort, and would most definitely recommend it to anyone thinking of going to Cancun. We met SO many people there that have been coming to this property for years, so that in itself speaks volumes!
To get $150 off our stay, use code ABelbelBGKH . You can call their Reservations Centre at 1-866-KARISMA (1-866-527-4762). The discount is valid for all Karisma Hotels when booking a minimum of 4-night stays!
See outfits we wore on our trip below: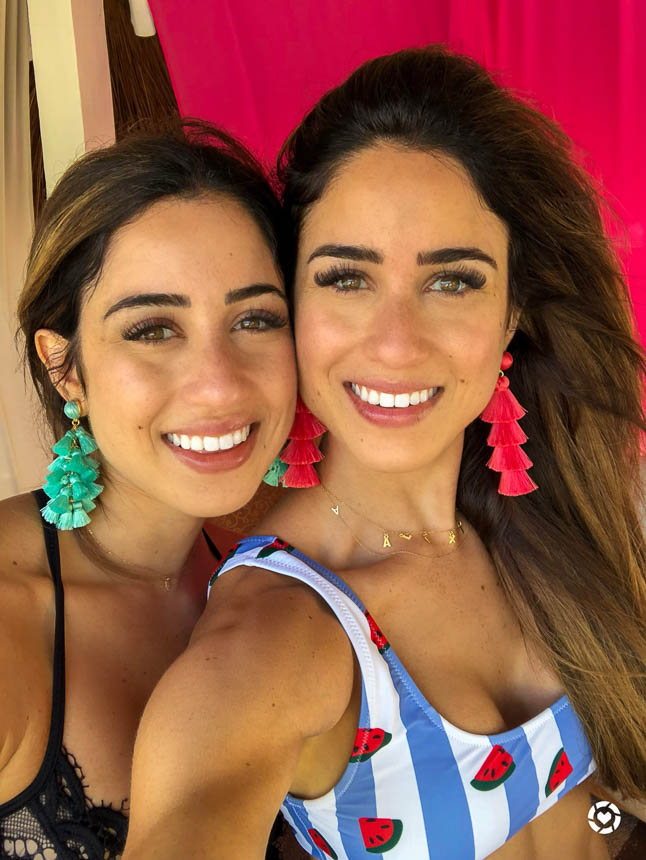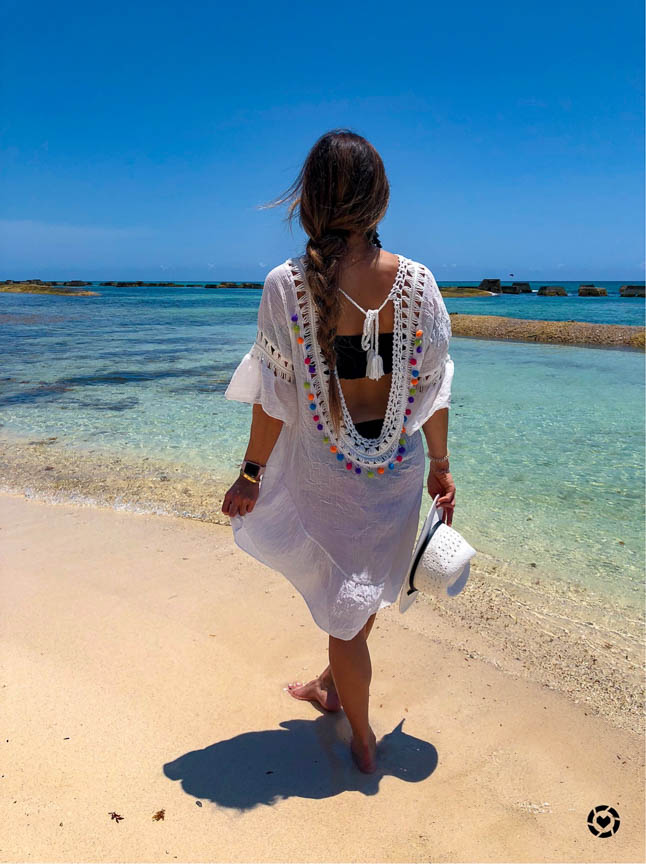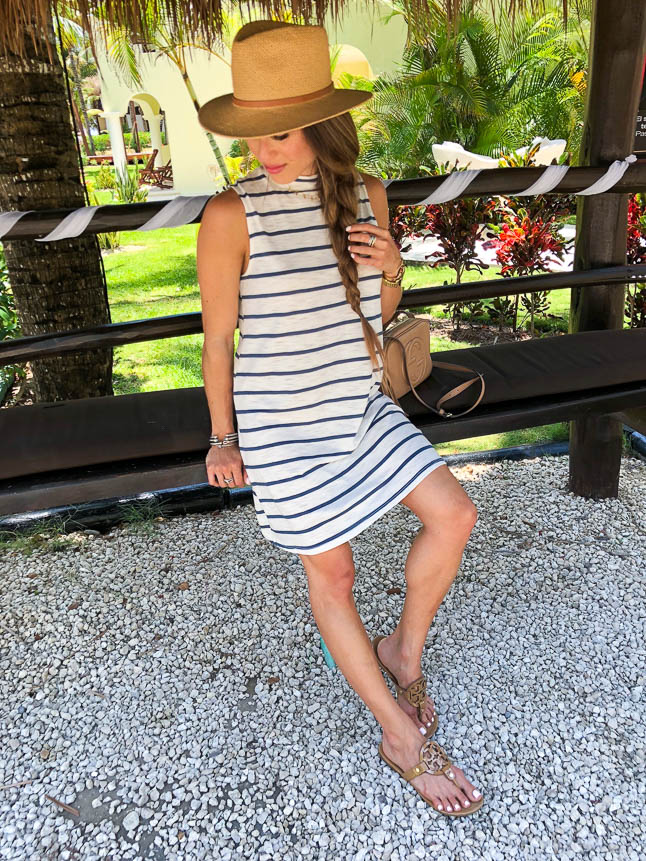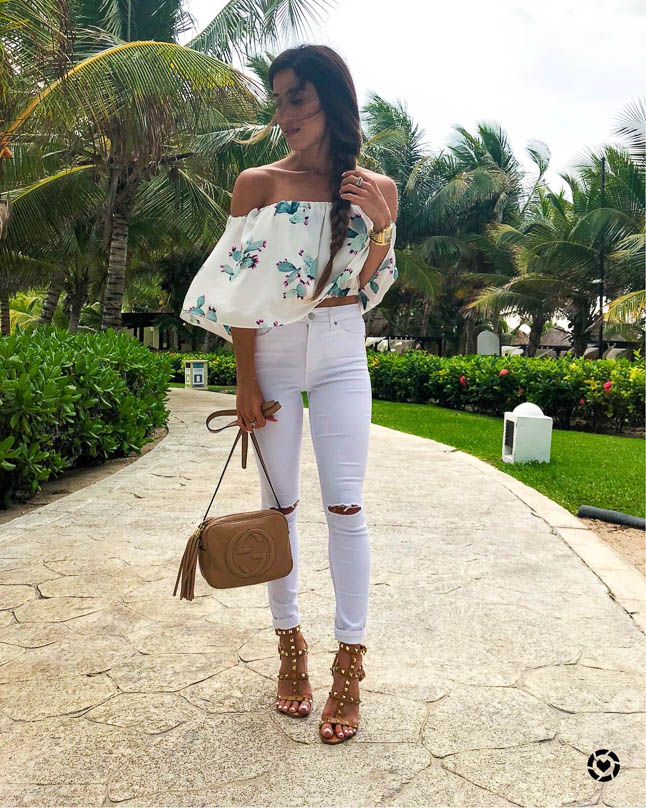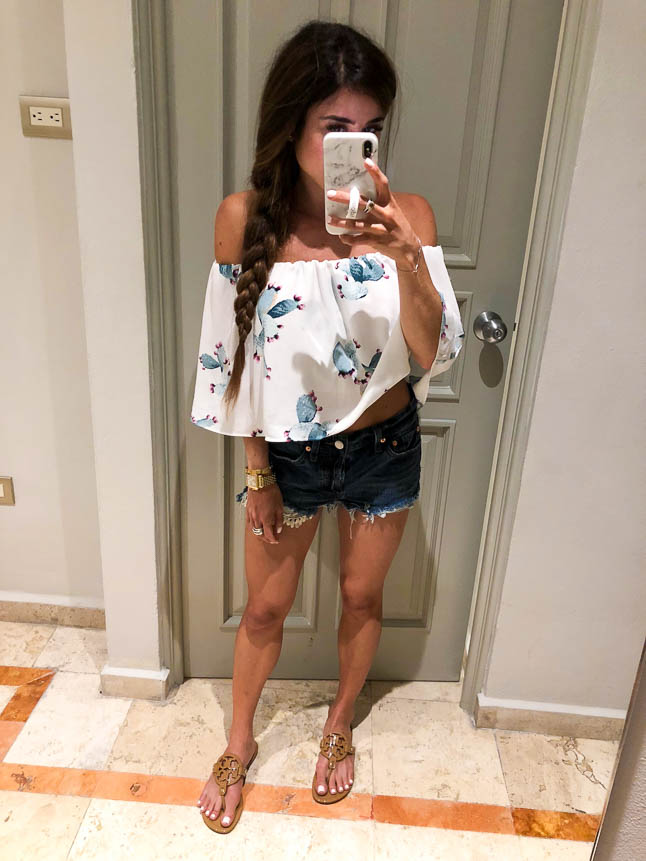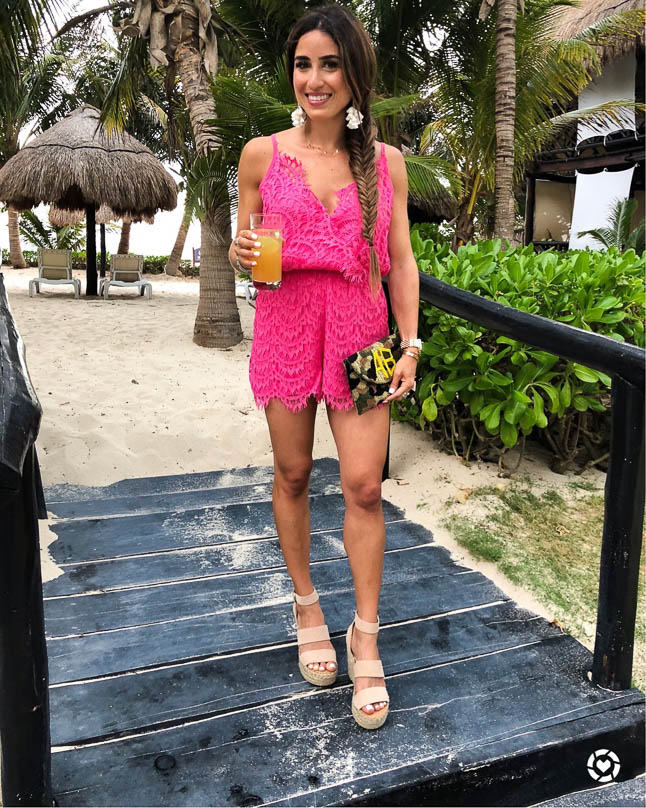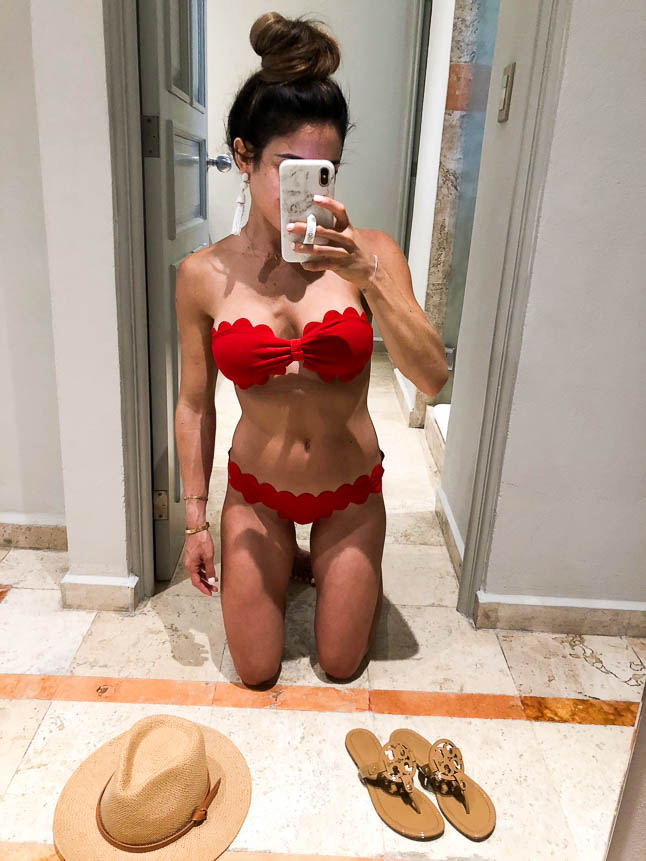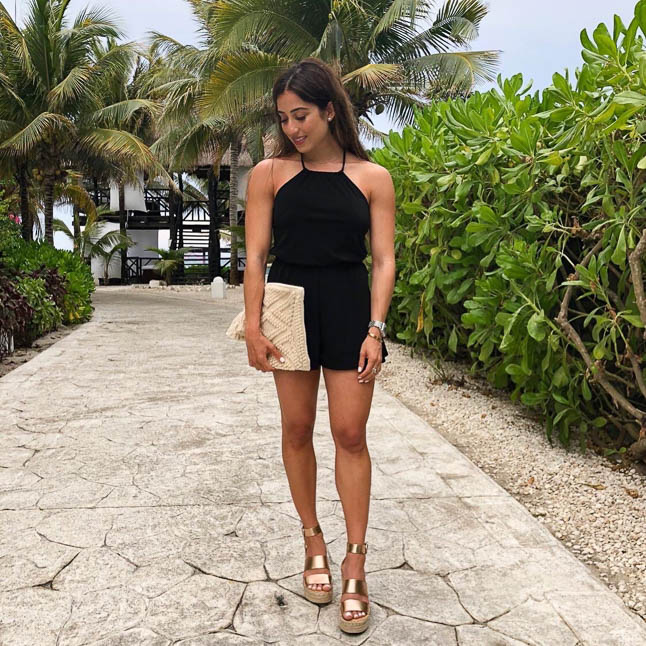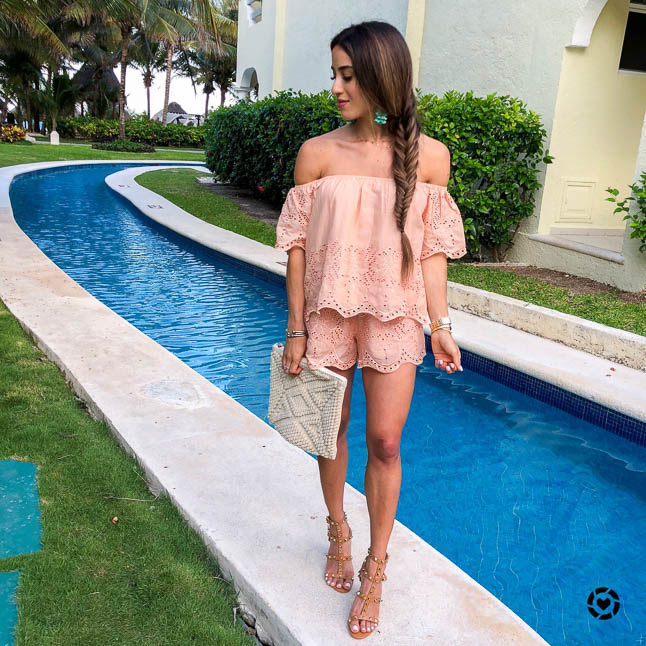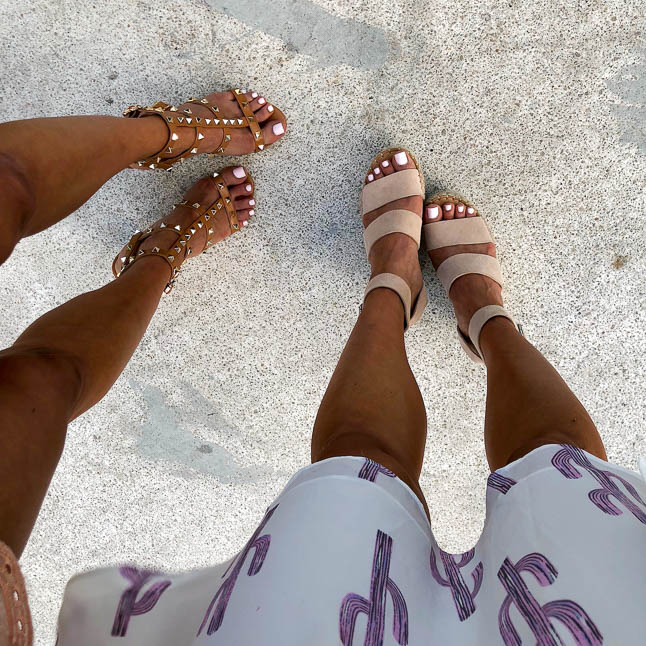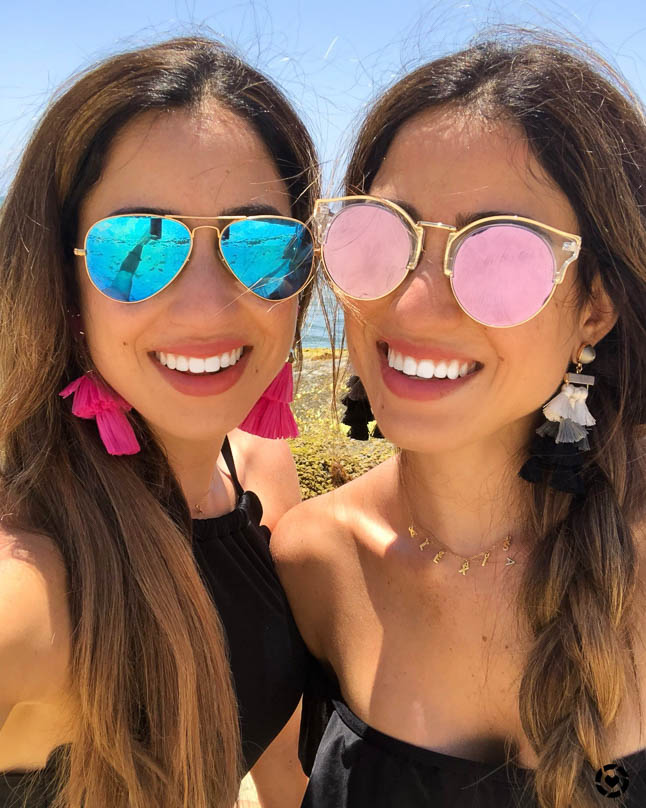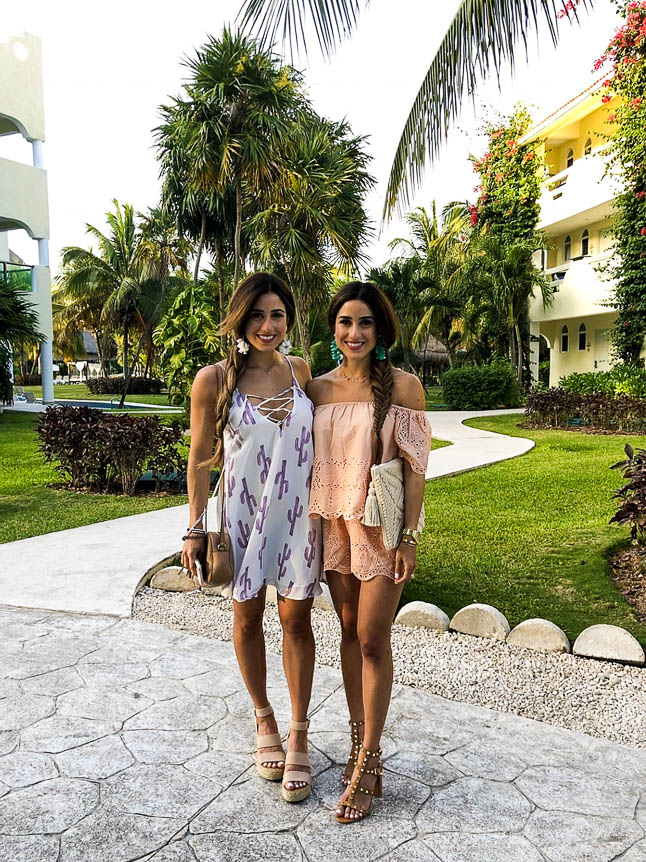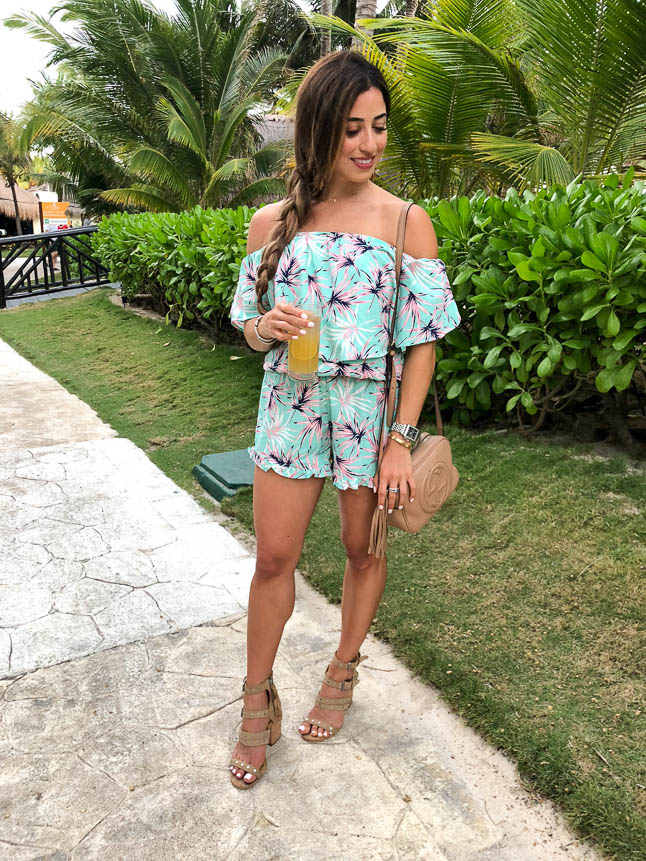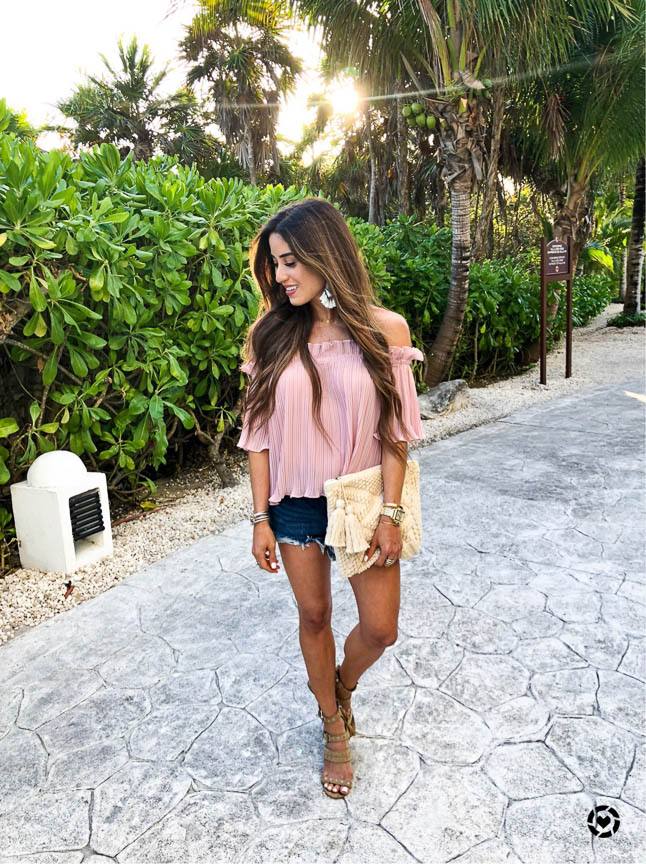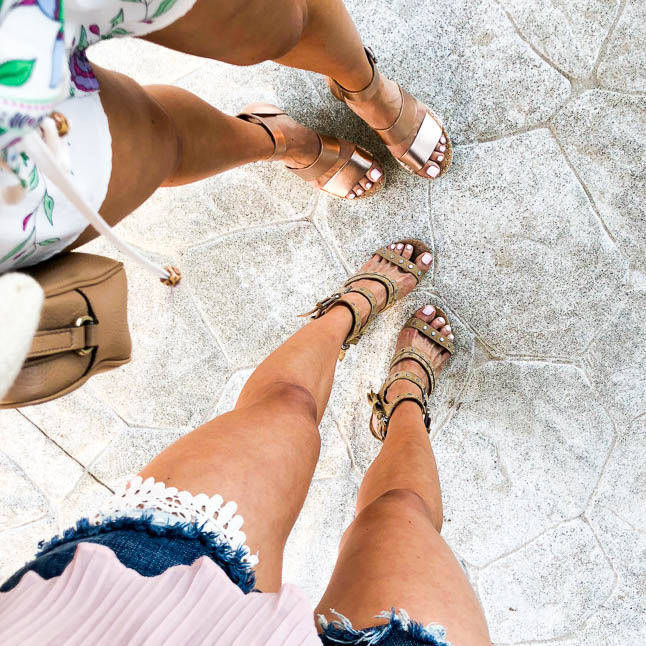 SaveSave
SaveSave
SaveSave
SaveSave
SaveSave
SaveSave
SaveSave
SaveSave