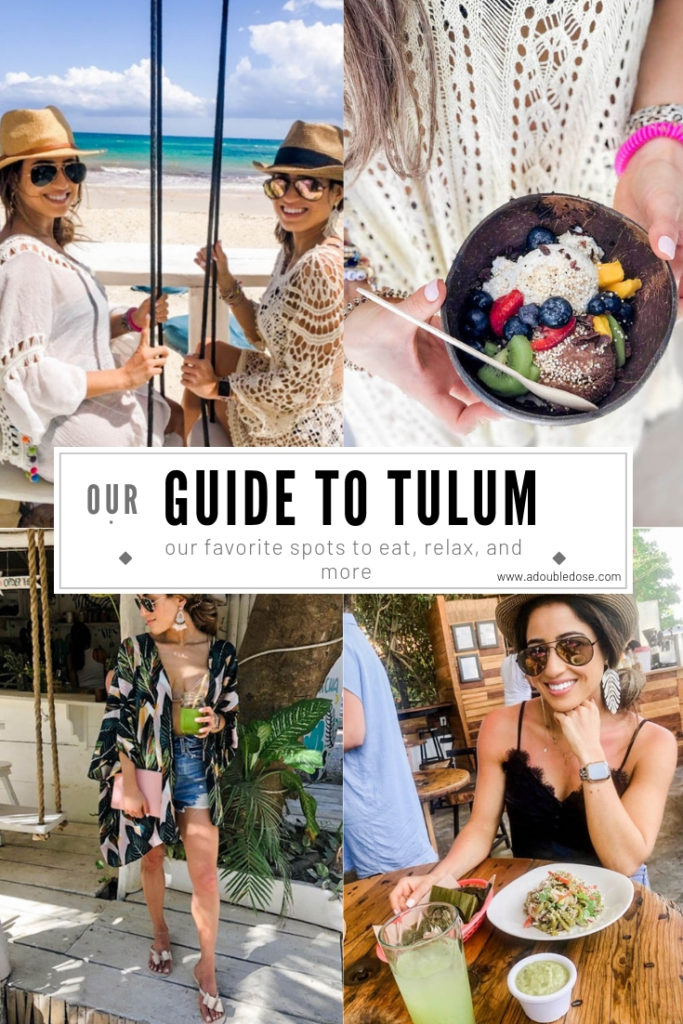 We are SO excited to share today's blog post! We had SO many of you all who wanted all the details from our trip! We had a blast. This was our first time in Tulum, and it definitely won't be our last. It is so different than any other part of Mexico we had been to before. The beach is beautiful and there are a TON of healthy spots with fresh fruits, juices, and vegan options, which was perfect for us! There are also a ton of other spots that aren't like that, so if you're not a health nut, don't panic, haha.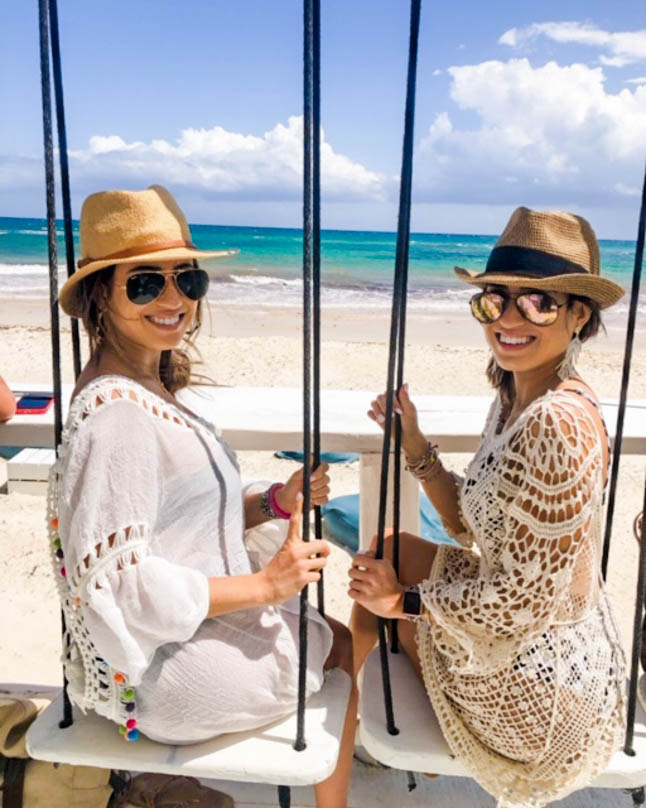 Pom Pom Cover Up | Knit Cover Up | Hat | Earrings | Sunglasses
Anyways, we are going to break down all the things we did, and what we want to do next time for you all, plus more!
GETTING THERE: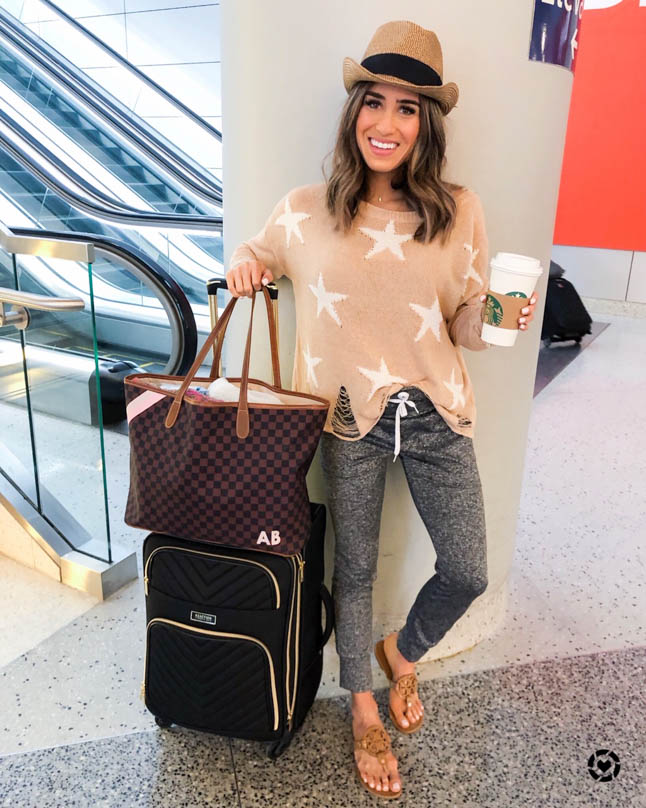 Star Sweater| Joggers | Miller Sandals | Monogram Tote | Black Carry On Luggage | Hat
We flew into Cancun, and then booked a private driver ahead of time, and they were at the airport waiting for us when we arrived. This is typically what we do when traveling to Mexico because it is so much easier and less of a hassle.
You can take a shuttle or bus, but this is what we would recommend. The drive from the airport is about an hour and a half, so it is pretty long. You can also rent a car, but we didn't really feel that comfortable doing that when it was our first time going!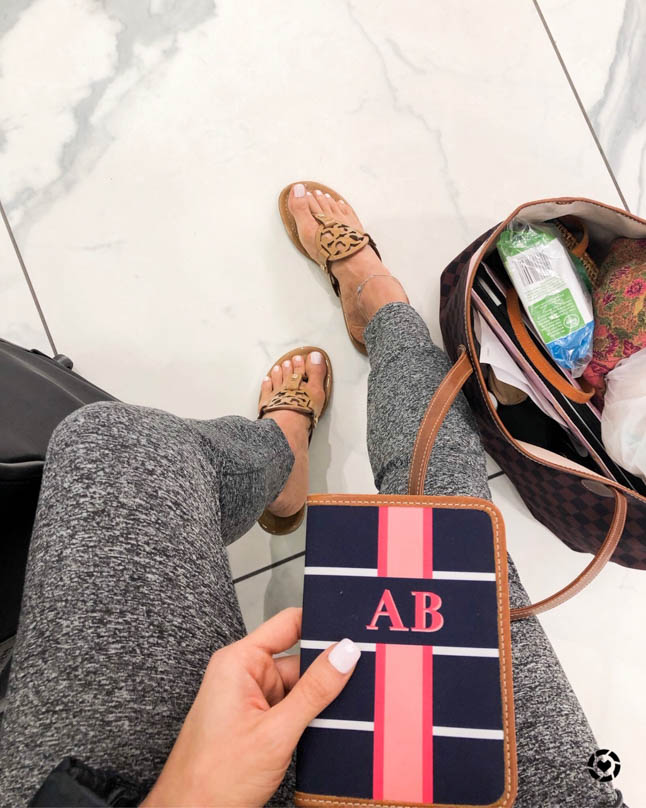 Passport Case | Tote | Miller Sandal | Joggers
PS- make sure you have a lot of pesos for food! Some places take credit cards, but not everywhere! We changed over money at the bank before we left, and would avoid using ATMs there, if possible!
PACKING TIPS: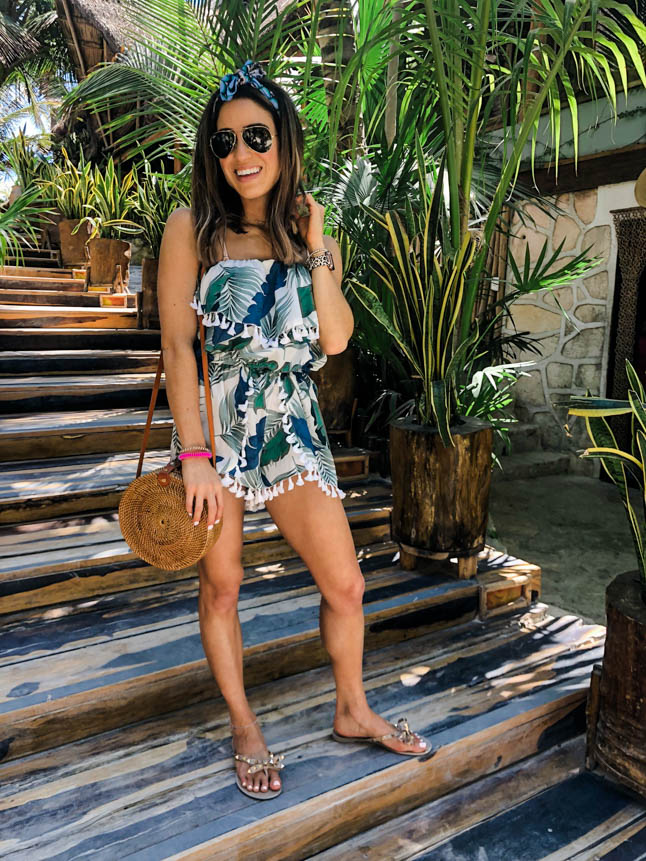 Palm Romper | Round Bag | Sandals |Hair Scarf Similar | Sunglasses
We usually try to pack a carry-on when we go for shorter trips. For this trip, we were there from a Monday to Thursday, which was a good length of time. We recommend 3-5 days, and for us, it is easy to fly in and out to Cancun, but for you all that have longer travel routes, you may want to be there a little longer!
Some things we recommend:
CLOTHING: cute flowy dresses, coverups, denims shorts, flat sandals (for beach, and also comfortable to walk in at night or during the day), straw hat, beach tote, clutch or bag for evenings, swimsuits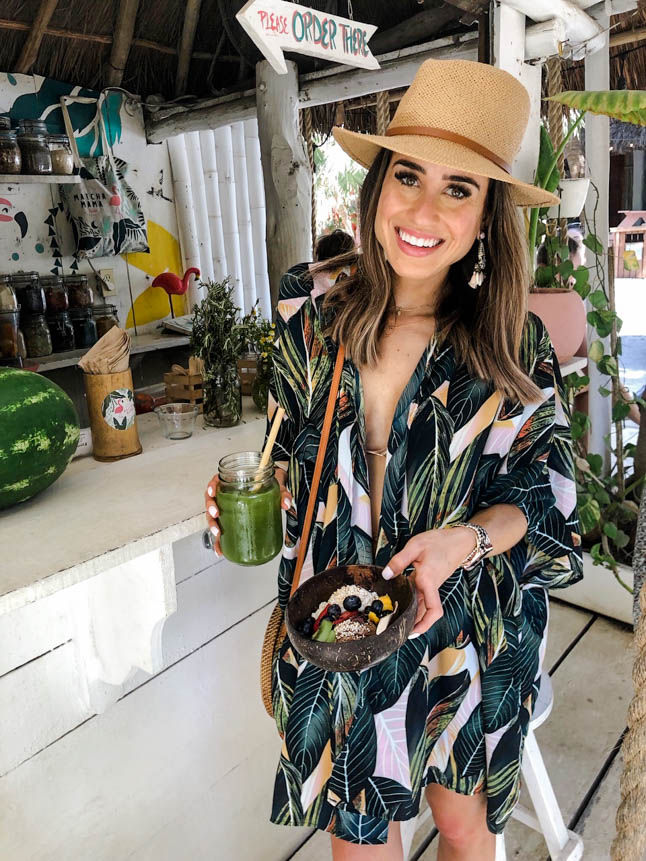 Palm Print Kimono | Earrings Similar  |Hat Similar
OTHER ITEMS: sunscreen, bug spray (we used these coil hair-tie bands that have bug spray in them!), tinted moisturizer
WHERE TO STAY:
We actually stayed in an Airbnb, so if you all want the exact one we stayed in, shoot us an email. We loved where we stayed, but we did have to take taxis everywhere, unless you want to ride a bike. We don't know a ton of spanish, so that was a little tricky at times with the taxis, but it really wasn't bad!
Our airbnb was in the middle of the beach and the pueblo/town, so we got to try out some cool restaurants! Where we stayed was actually a condo so it had 24-hour security and a concierge, and it was very modern and clean. It also had a rooftop pool, which was gorgeous!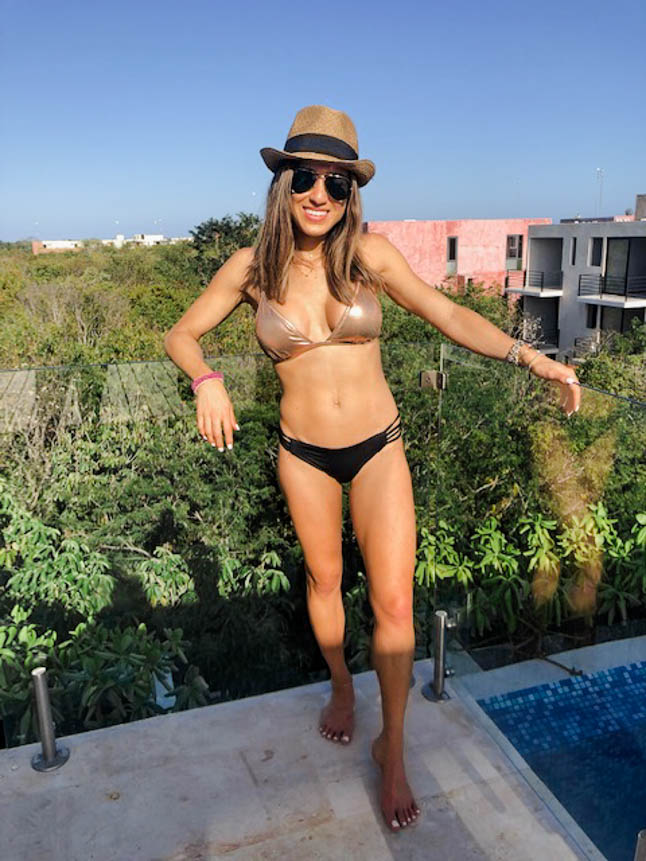 Gold Bikini | Black Bikini Bottoms | Hat | Sunglasses
We were actually deciding between a few other resorts and an airbnb. In the end, we went with the airbnb because it was more cost effective and we had some friends that had stayed there, so we decided to try it out! We also stopped at the local grocery store and got some snacks, water, and fresh fruit to have for breakfast!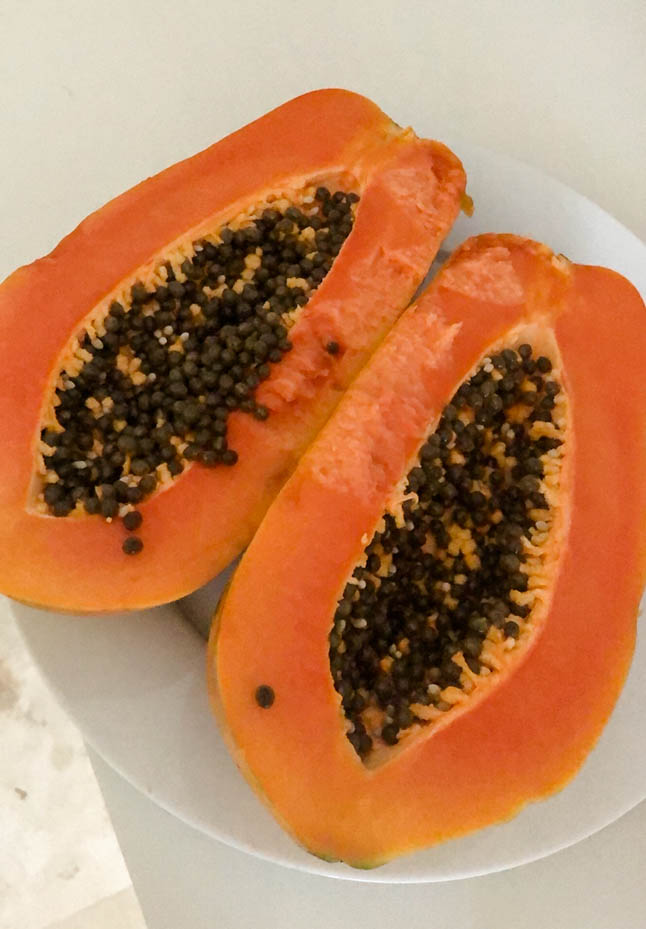 The beach spots are all pretty much in a row on a long road on the beach, so it is pretty easy to hop around!
If you want to stay on the beach, here are some of the spots we were looking at:
Kore Tulum
Mi Amor
La Zebra
Tata Tulum
Be Tulum
Sanara Tulum
Nomade Tulum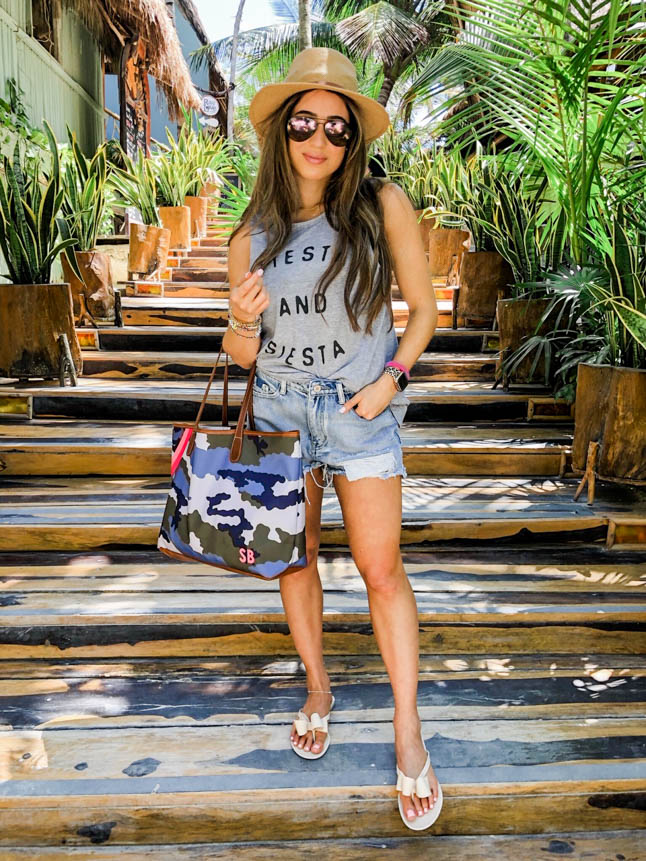 Fiesta Tank | Denim Shorts | Tote | Hat Similar | Sandals
WHAT TO EAT: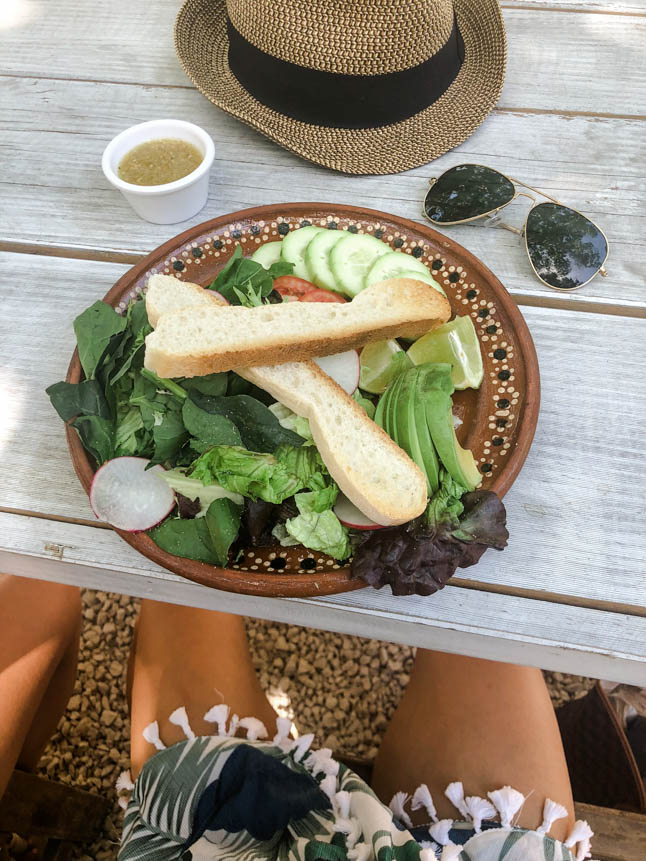 We ate at SO many amazing spots. A lot of the places we ate at were Vegan, but there are so many others, too! We used Yelp a ton to find good spots.
WHERE WE ATE:
El Vegetariano
We ate here the first night we were there. It is a really cute, little spot that has an outdoor kitchen with a lot of vegetarian options! We got the house salad, the hummus, the stuffed poblano pepper (SO good!), and the Shamde.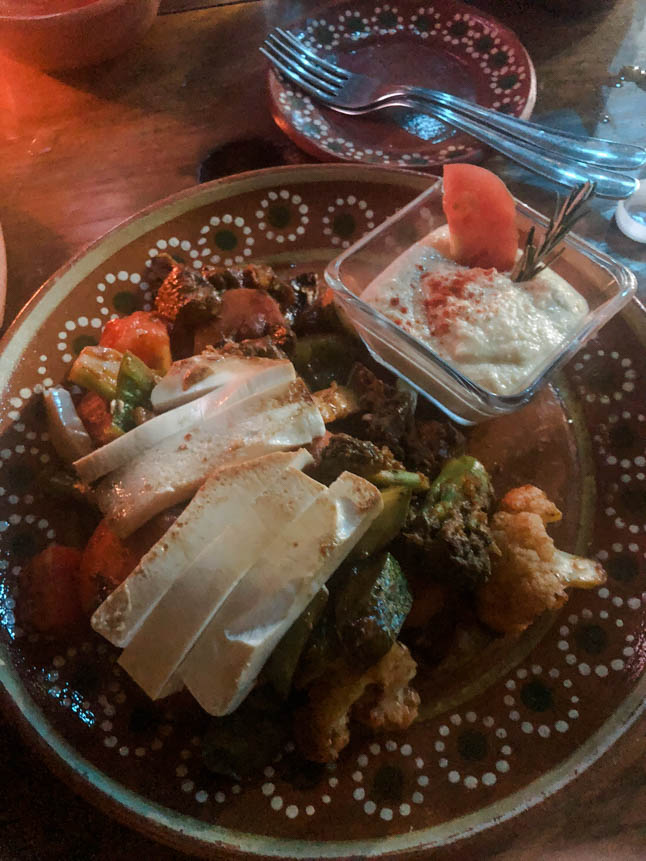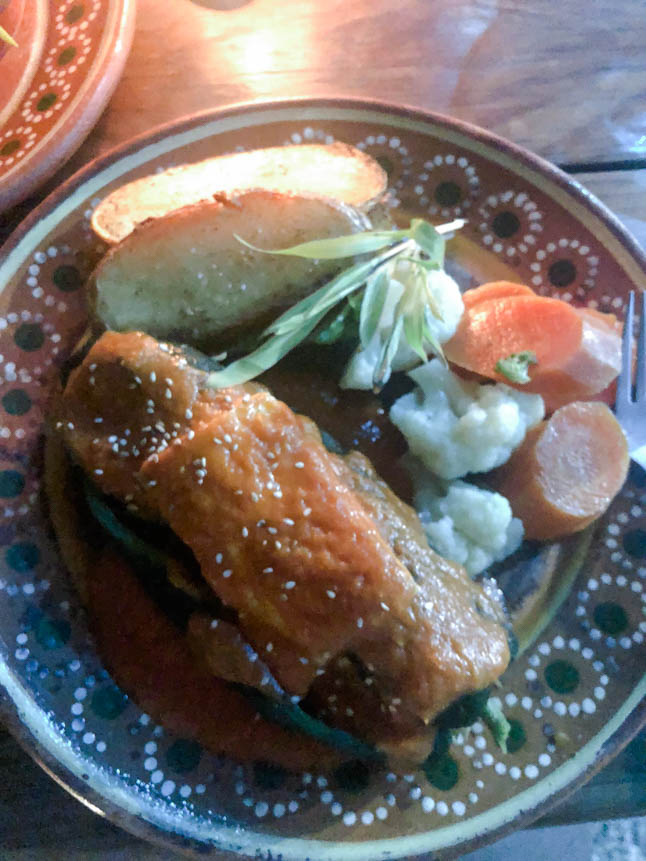 Burrito Amor
This spot was so popular! We went here on the day we left for lunch! They had a TON of yummy burritos and drinks!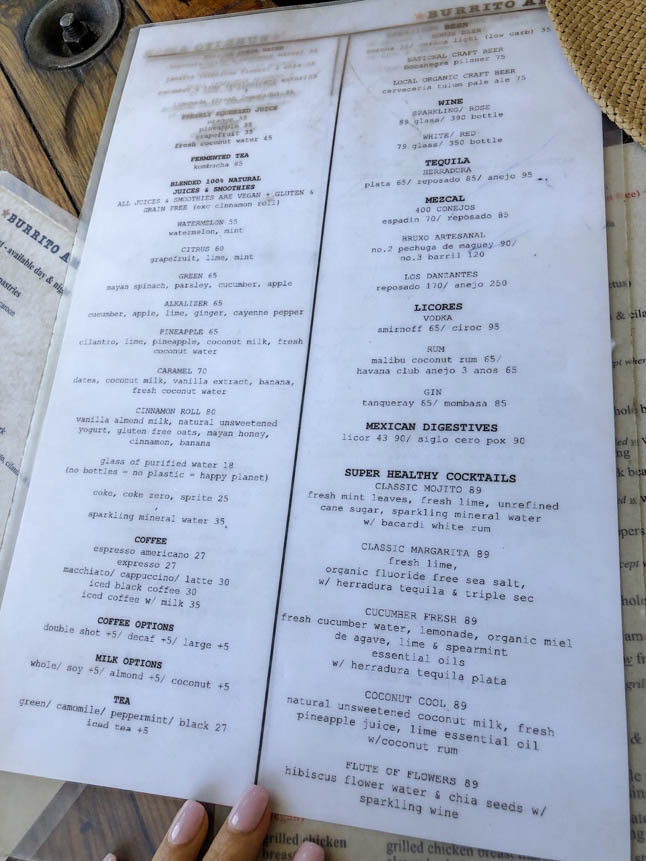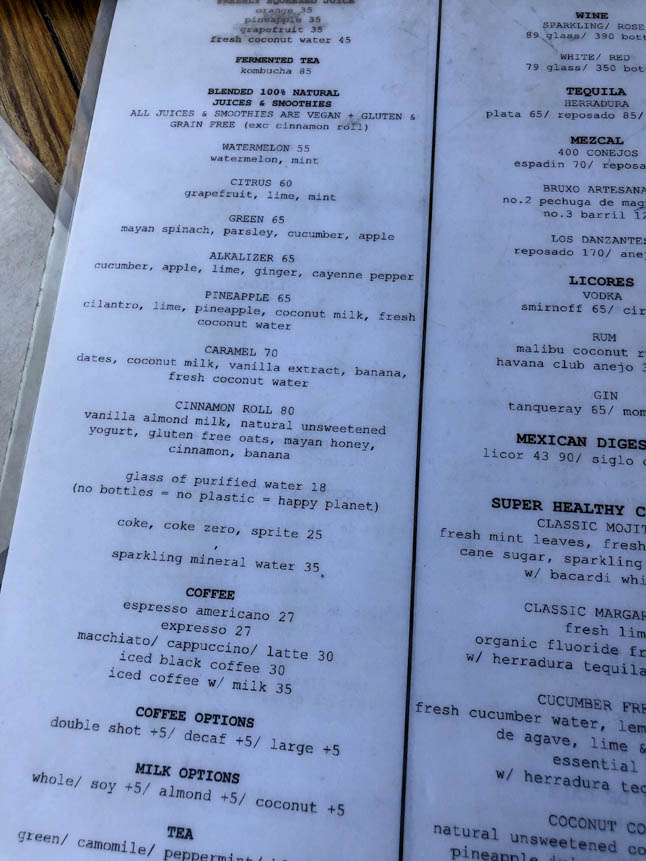 The atmosphere is really cute, too!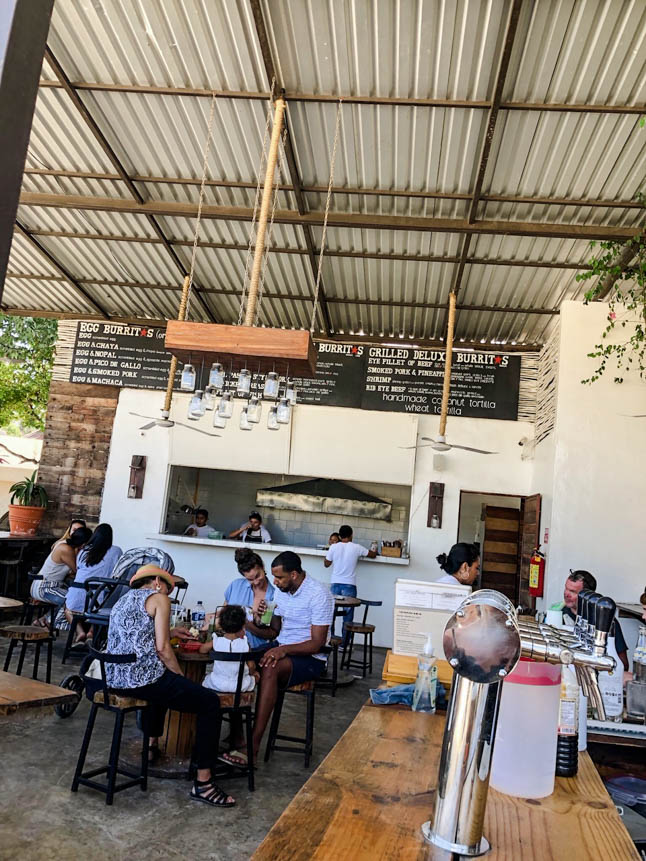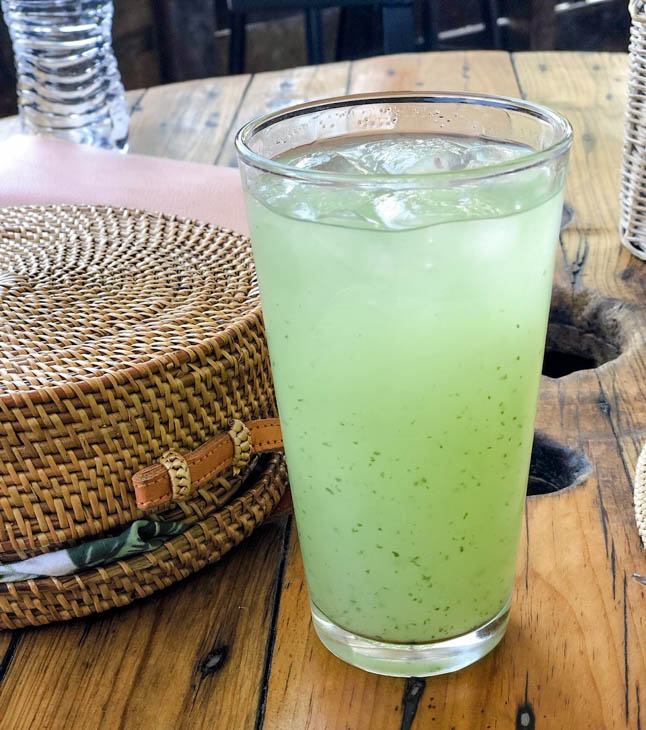 We got this really refreshing mint drink!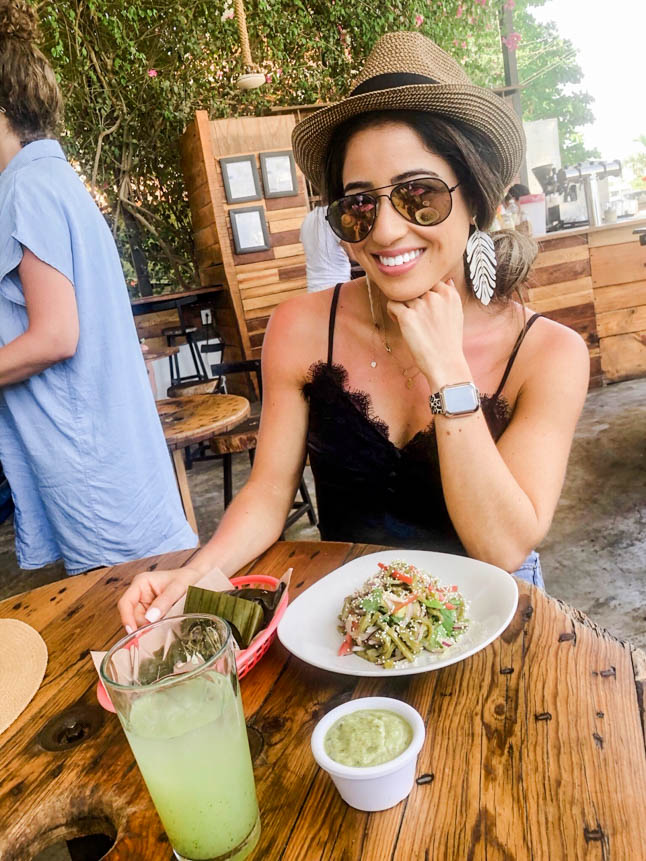 Black Lace Cami | Earrings | Hat Similar
For our meal, we got the Nopal salad and the Vegetarian burrito in their homemade coconut tortillas. SO good!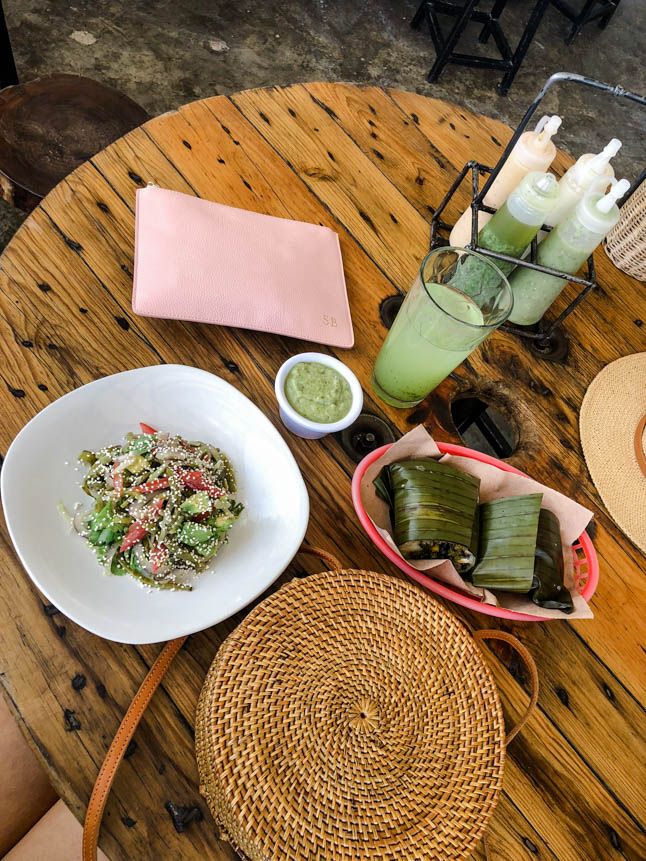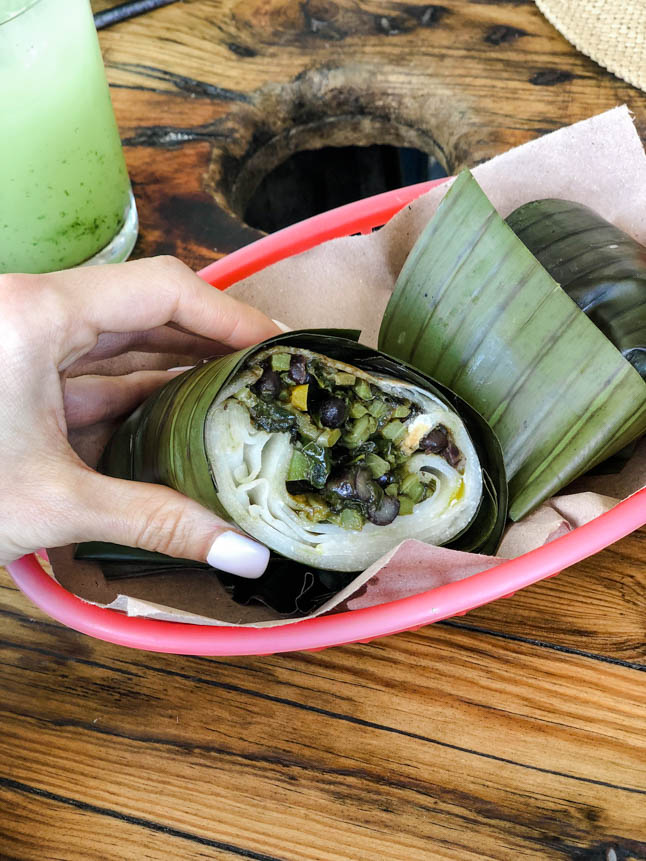 Co.ConAmor
This was our favorite spot! We ate here twice. This one is also outdoor with an outdoor kitchen, and so cute!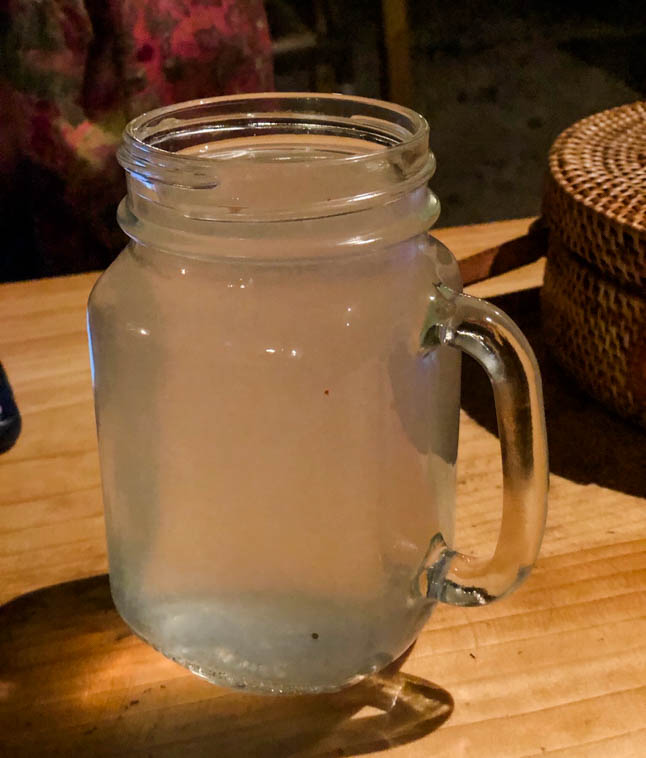 They have a detox water, which is warm water with lime!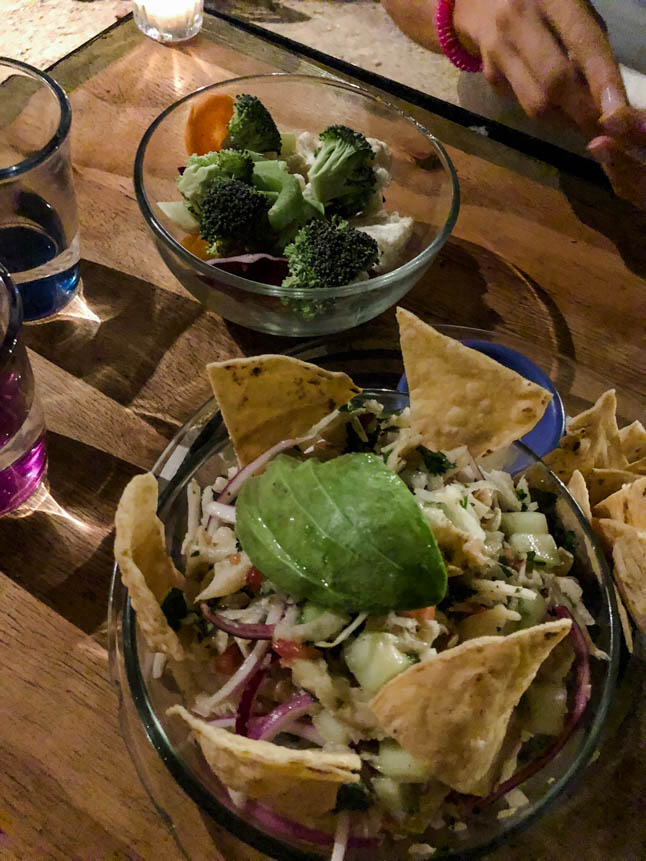 For our appetizer, we got this delicious mushroom and coconut ceviche! It tasted just like real ceviche with seafood.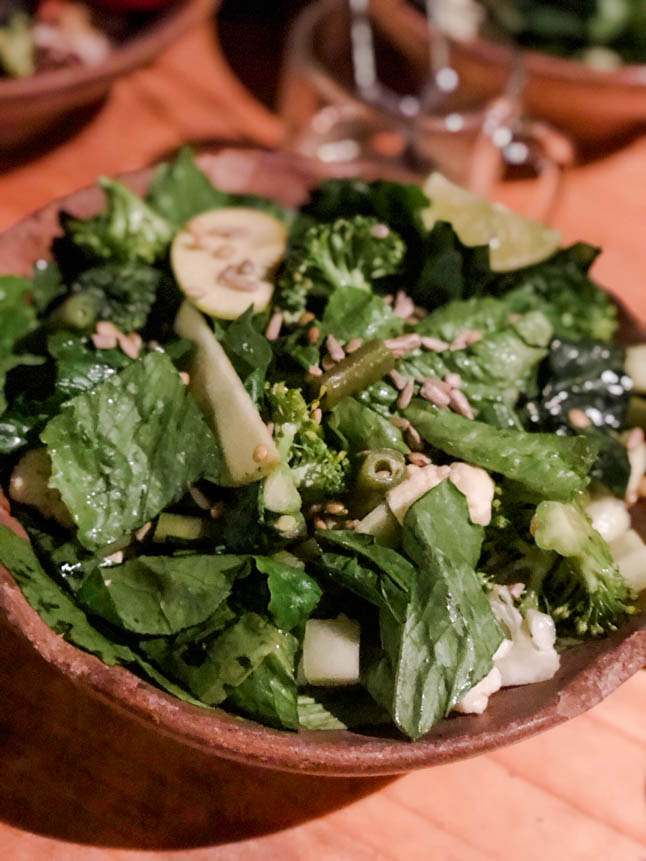 This is the Ensalada Verde, and was so yummy!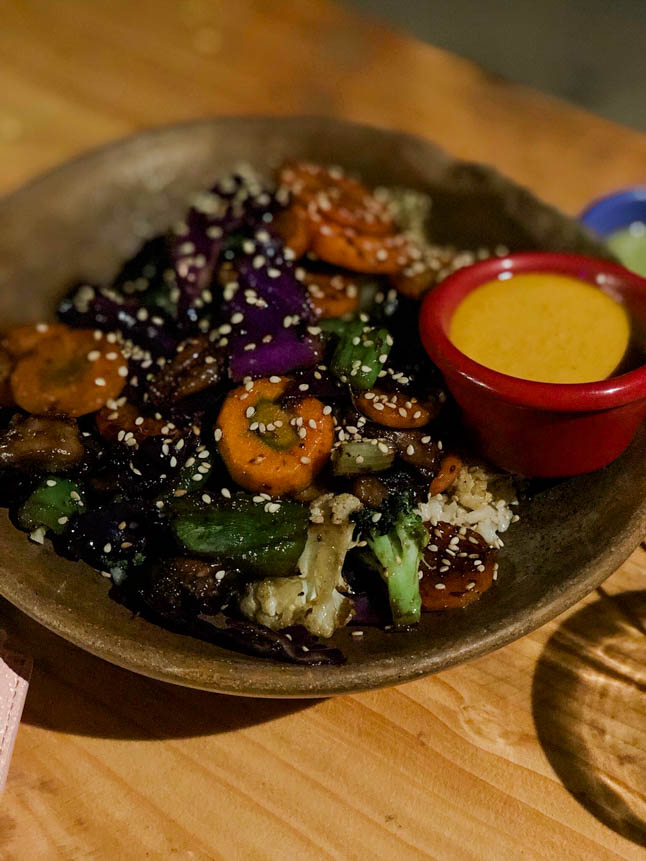 This Veggie Wok was INCREDIBLE!
Raw Love
We had heard SO much about this place. They have a bigger location tucked in this area on the beach with cute, bright pillows, and then a smaller stand on the actual beach!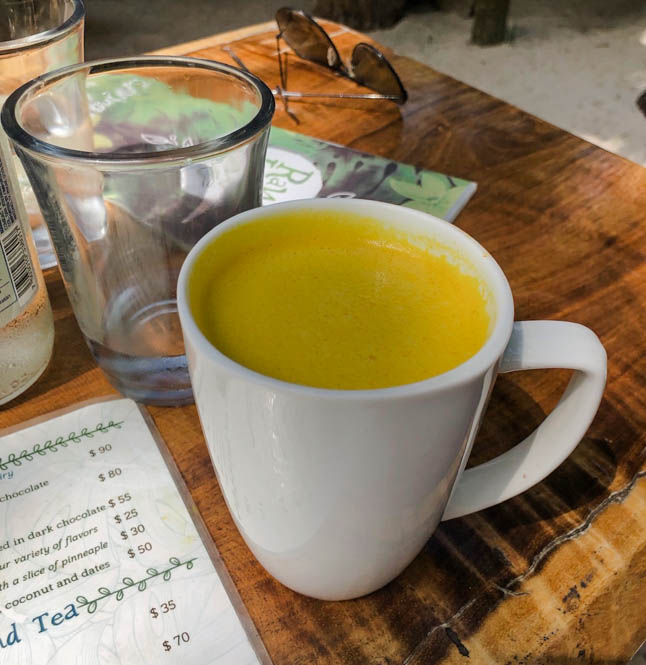 We got this turmeric latte that was SO good!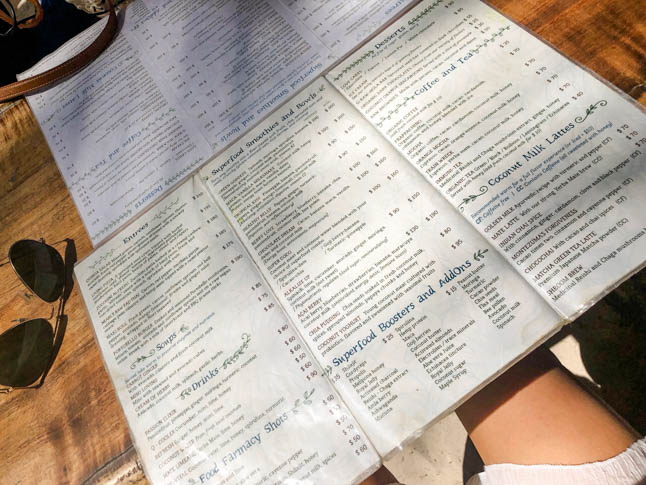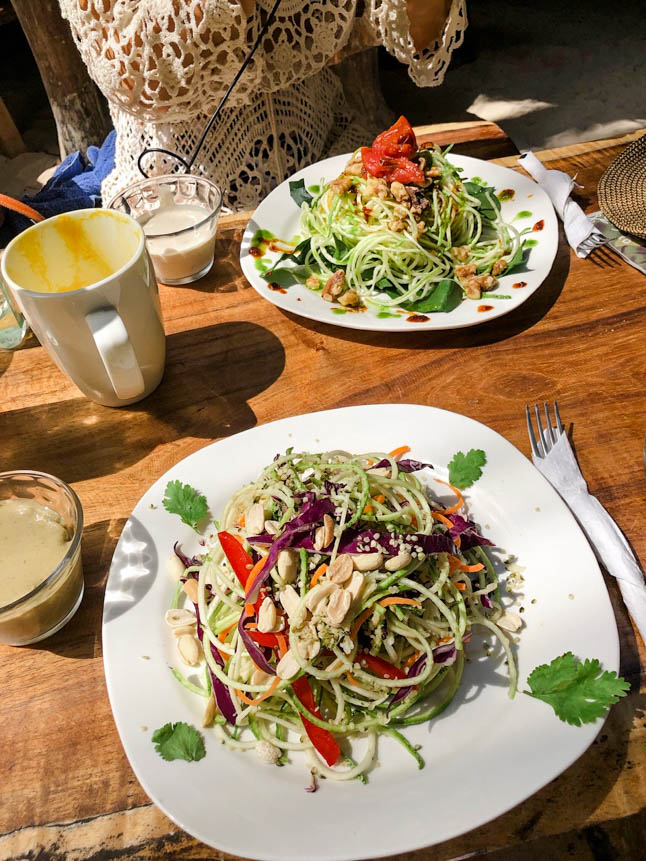 One of us got the Pad Thai, and one of us got the Zucchini Alfredo. Both were delicious!
Matcha Mama
Y'all have probably seen this place all over instagram, and it is SO cute! We had to stop by. They have really cute swings and stuff to enjoy your drink or smoothie bowl on!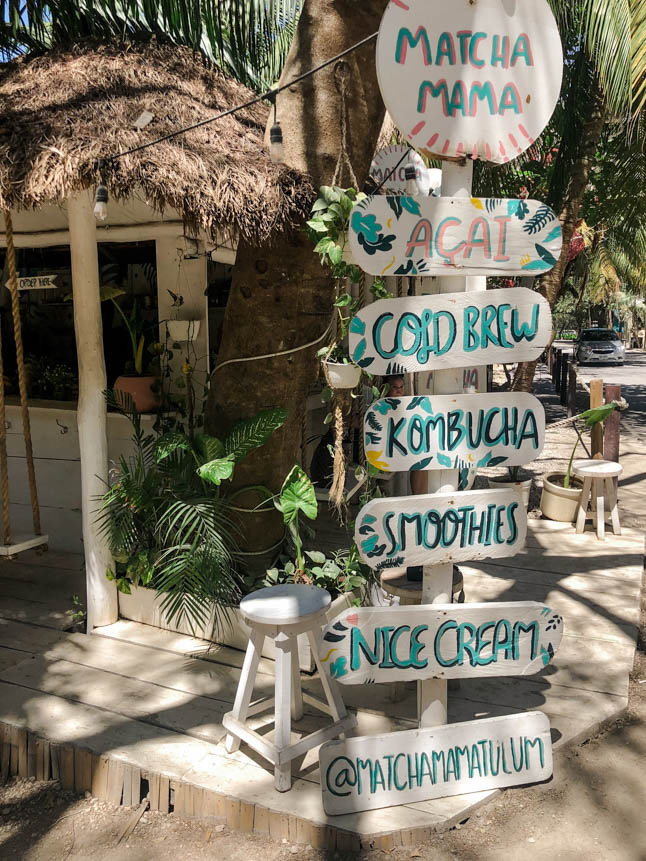 We got the Banana Nice Cream cacao and coconut flavors and it was amazing. We also got an iced matcha!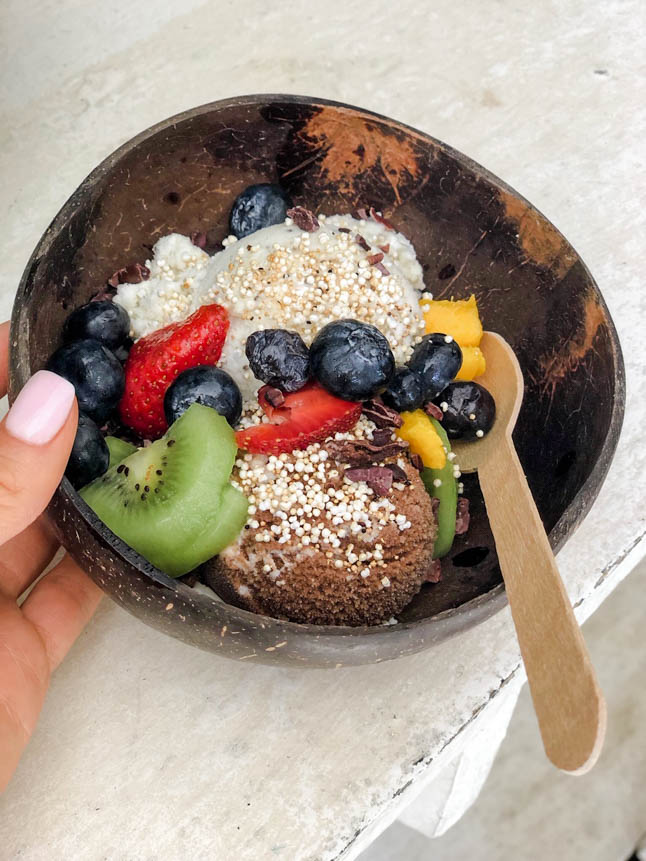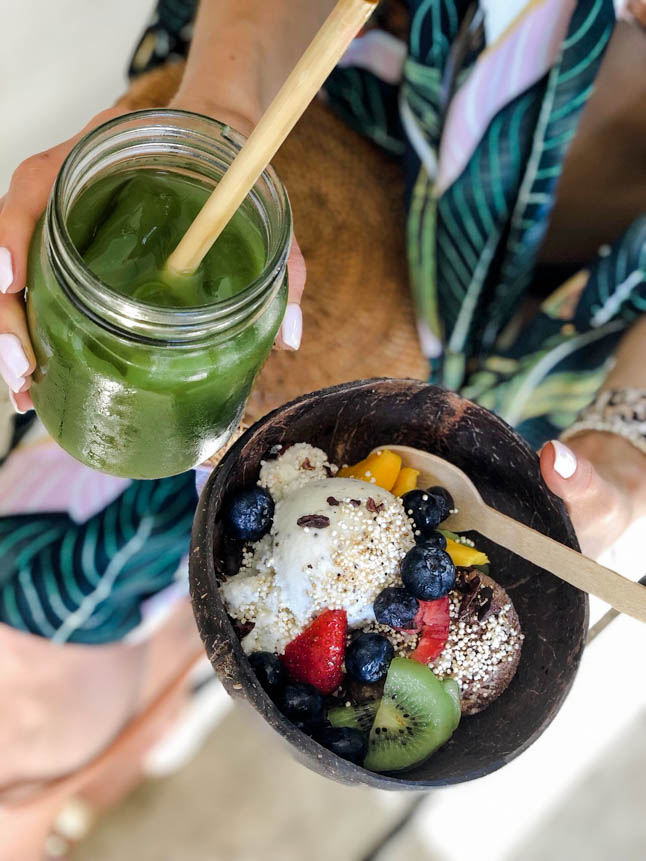 They also have a ton of other options!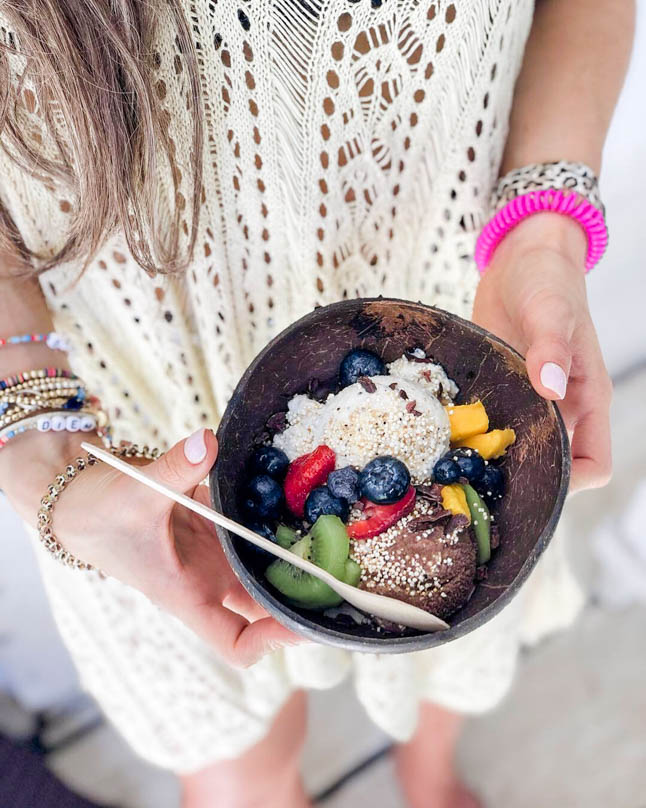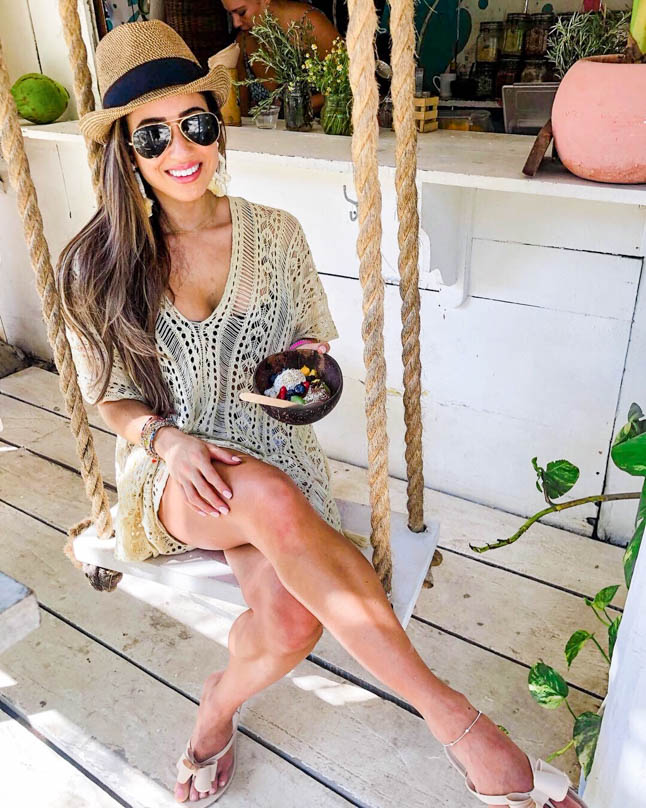 Cover Up | Sunglasses | Hat
OTHER SPOTS:
Charlys Vegan Tacos
ARCA
Kitchen Table
Farm To Table
Casa Jaguar
Hartwood
Posada Margherita
El Asadero
Del Cielo
La Zebra
El Tabano
Unico
La Coqueta
Cenzotle
MUST SEE SPOTS: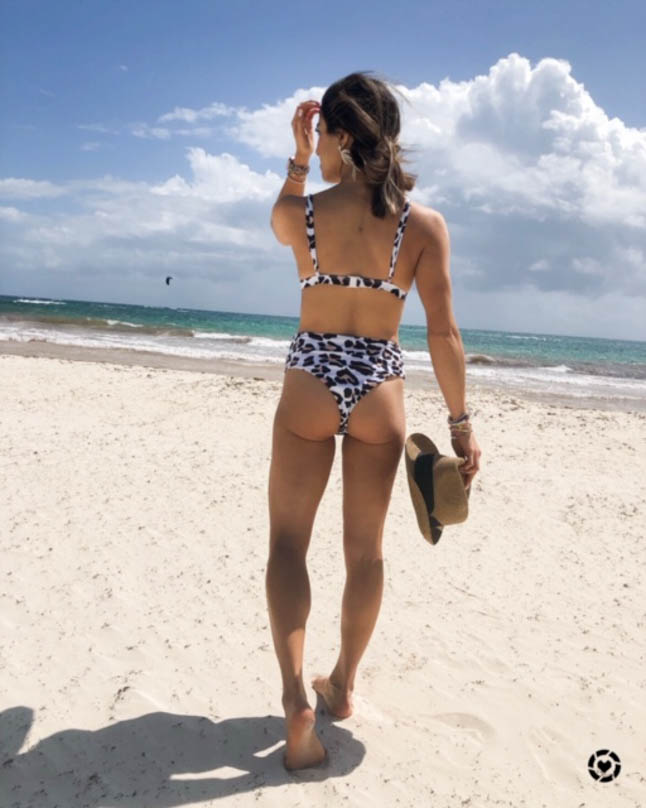 We honestly didn't do much besides go to the beach, eat, and explore, but there is SO much you can do there. Some things we did, and some things we didn't have a chance to do: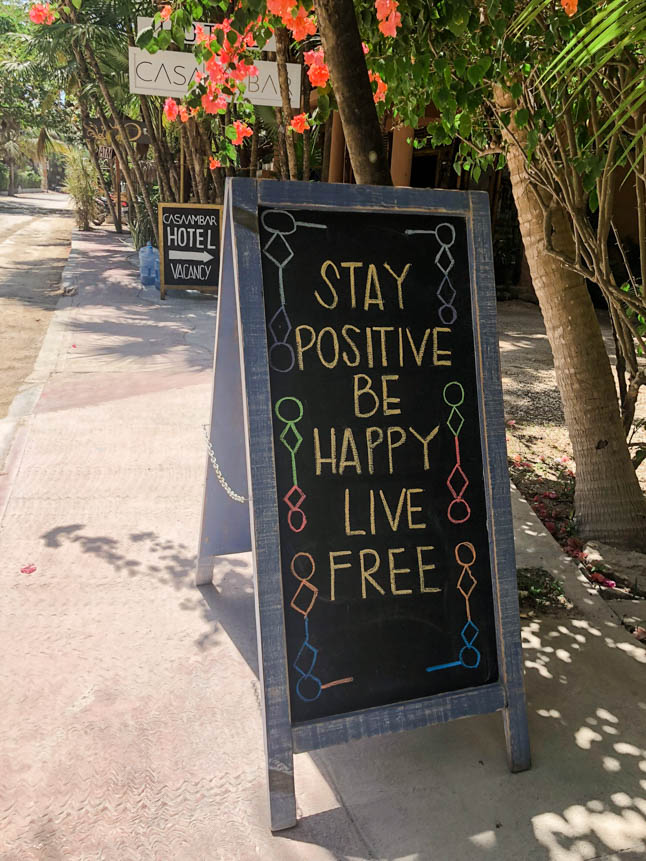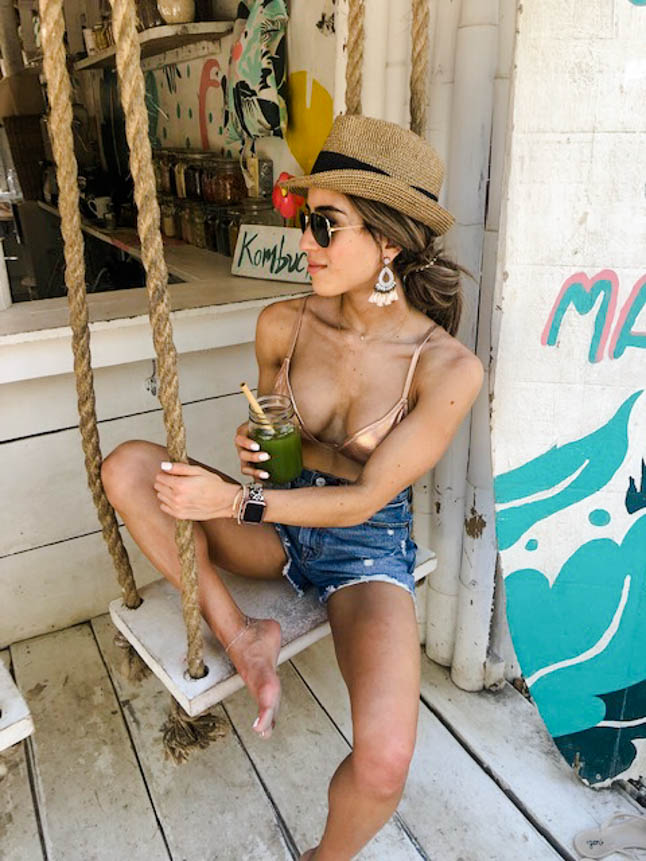 Gold Bikini | Denim Shorts | Apple Watch Band | Hat | Sunglasses | Earrings Similar 
Visit The Tulum Ruins
Go To The Cenotes
Do Some Water Activities: snorkeling, kayaking, catamaran, etc.
Eat Some Local Food: juices, tacos, coffee, etc.
Ride A Bike Around The Town
Shop At The Local Boutiques
Take A Yoga Class
Visit The Sian Ka'an Biosphere Reserve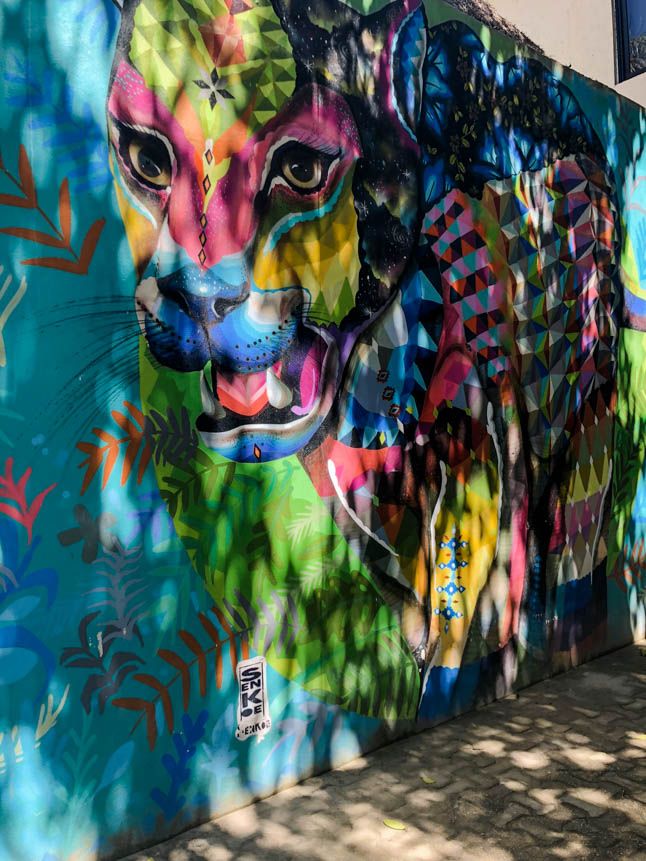 CENOTES:
We didn't personally have time to visit any cenotes, but these are the ones we heard good things about. Also important to note that these can get crowded, so try to get there early!
Gran Cenote
Cenote Car Wash
Cenote Dos Ojos
Casa Cenote
Cenote Casa Tortuga
DRINK SPOTS: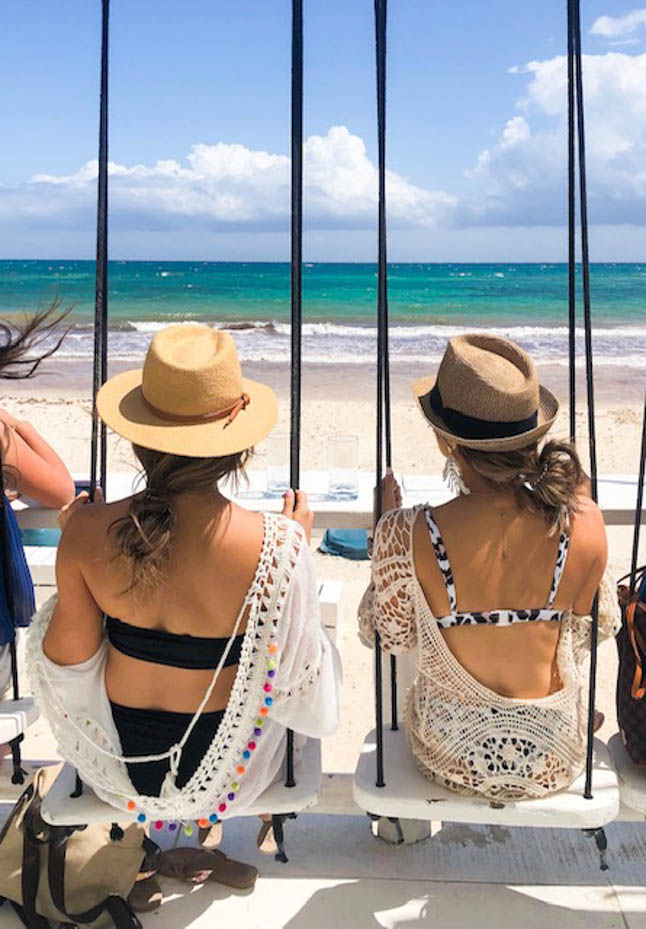 We honestly don't drink a lot, but saw a ton of cute spots and places a lot of y'all had recommended: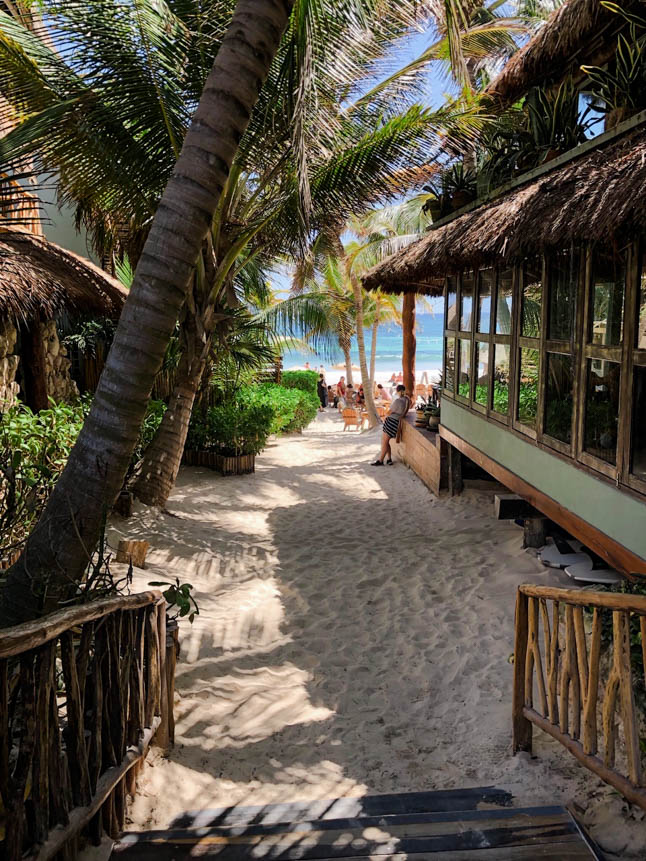 Gitano
Todos Santos
Batey
Nomade Tulum Beach Bar
Ciel Rose
Azulik
Coco Tulum
Mina
WHERE TO LAY OUT: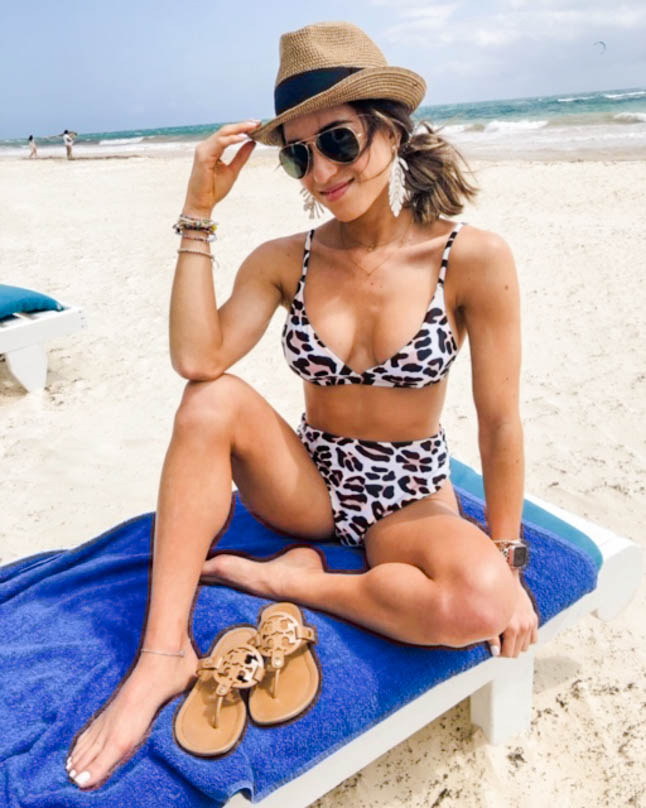 Leopard Bikini| Miller Sandals | Earrings | Hat | Sunglasses
Since we were not staying on the beach, we kind of hopped around and walked a lot. The place we were staying had a nice pool on the rooftop, so we sat outside there, and then during the day we went to a few spots:
Coco Tulum: all white area with really cute swings and beach area!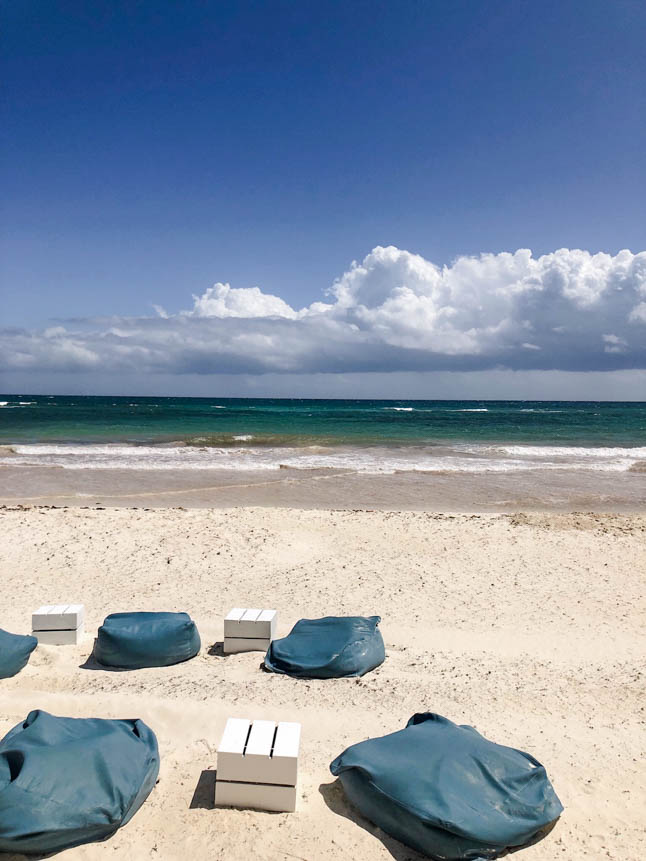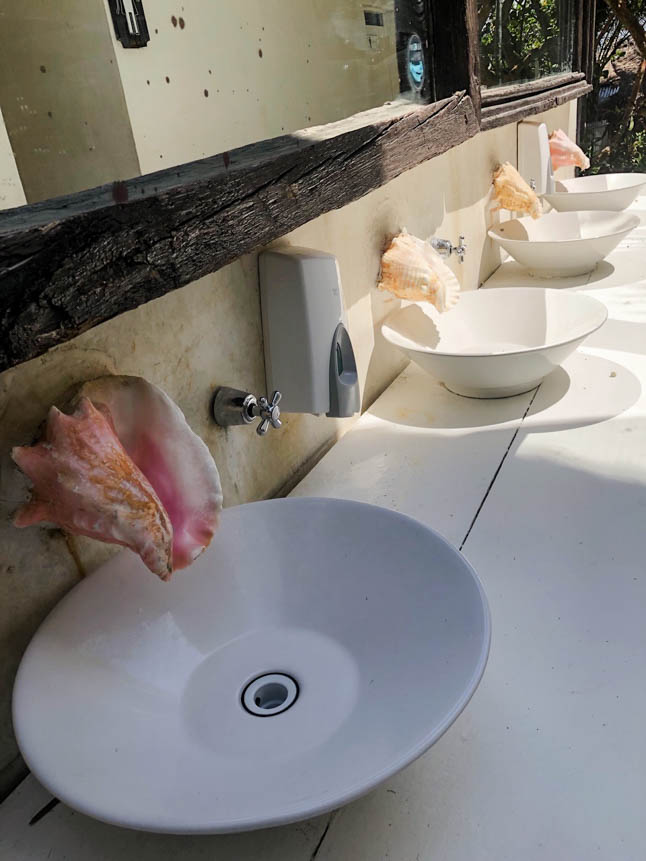 The cutest seashell sink faucets!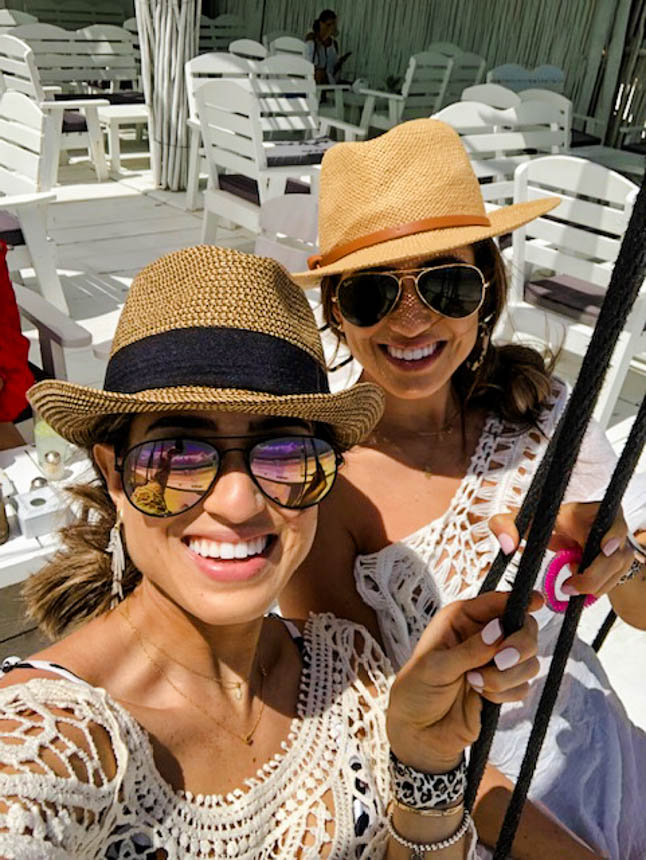 Paraiso Beach Club: really pretty beach club that you pay to use for the day and serves drinks and food!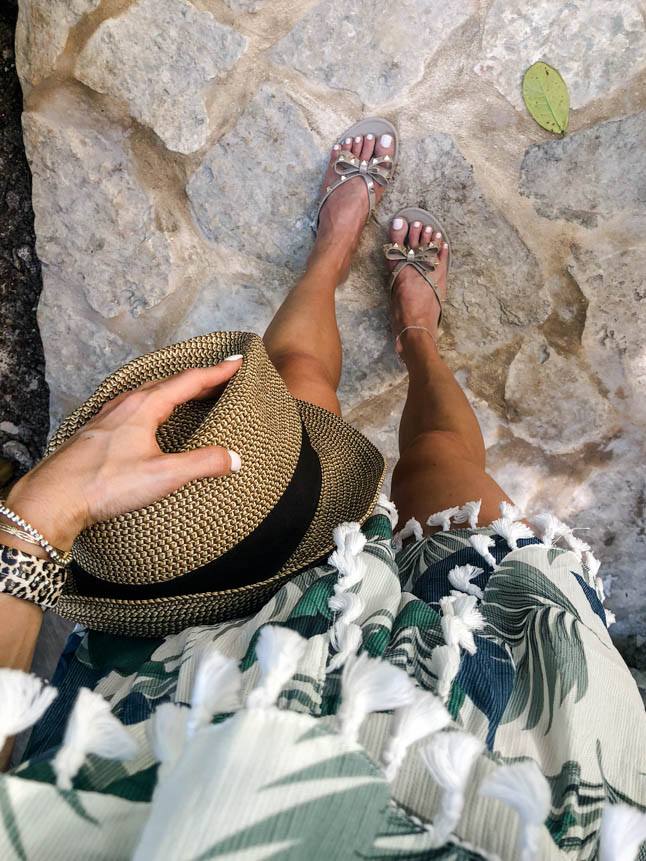 Ziggy's Beach Bar: very popular spot with good drinks!
Ahau Tulum: we hung out here for a little bit and got a fresh coconut from Raw Love on the beach!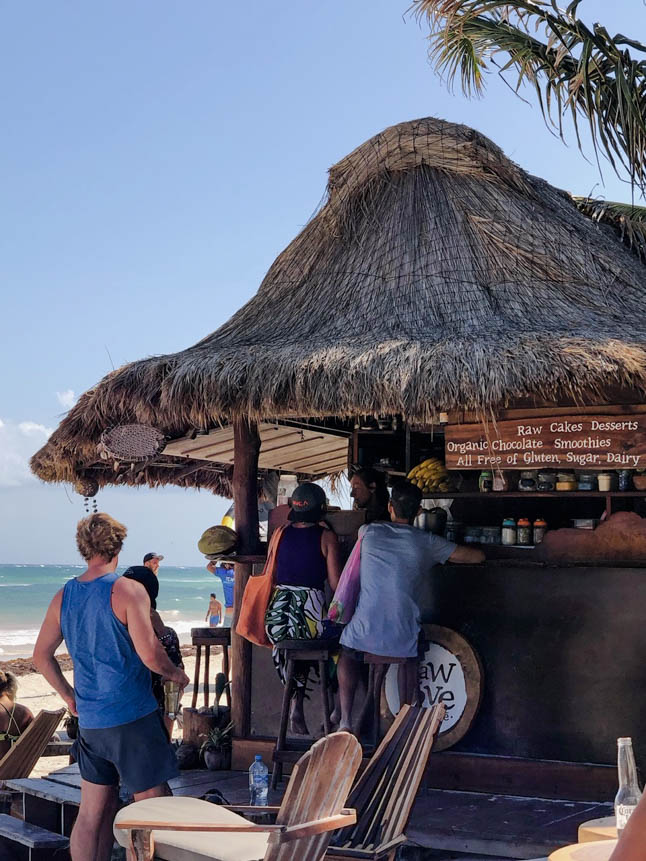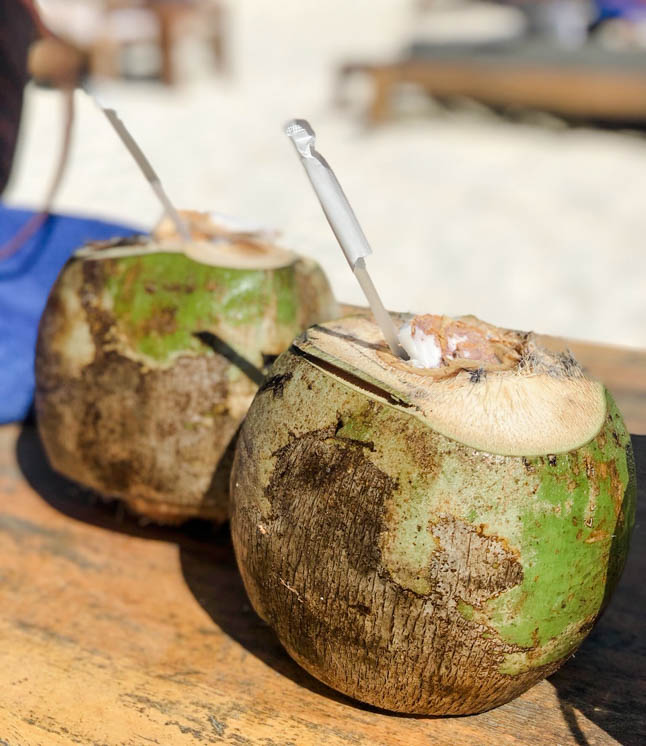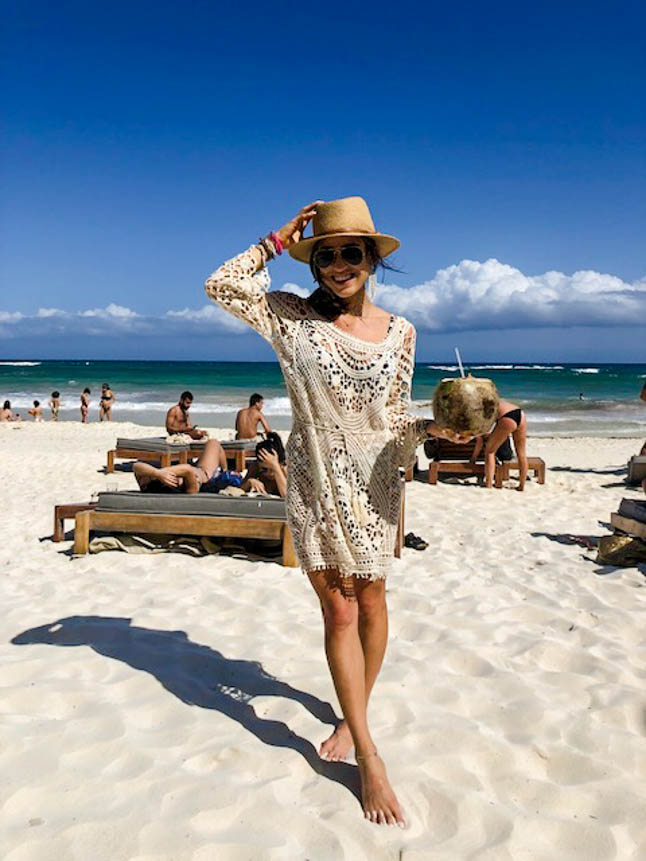 Knit Cover Up | Hat Similar| Sunglasses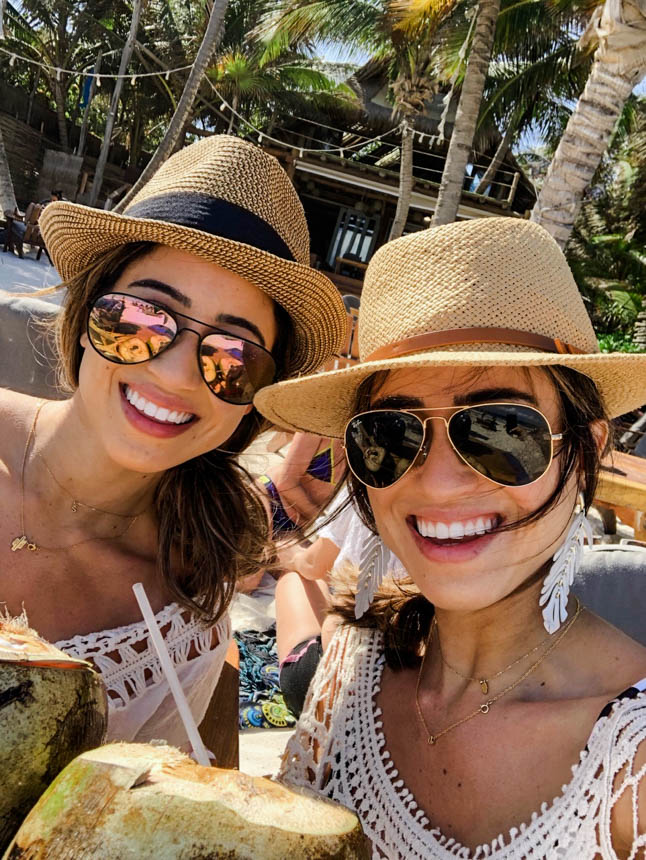 OTHER TIPS: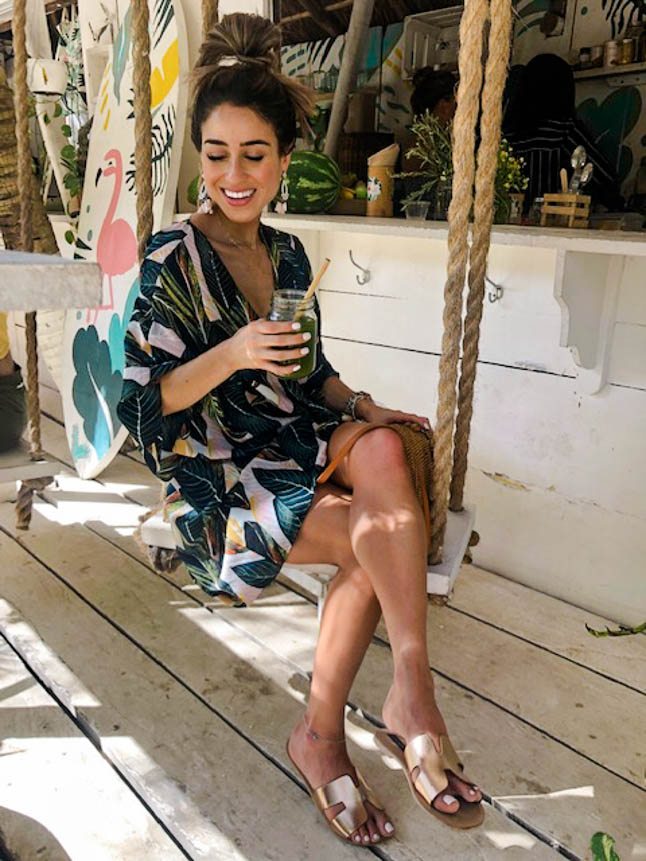 Palm Print Kimono | Gold Slide Sandals | Earrings Similar
Bring pesos
Book a car to the resort or condo ahead of time online
Yelp is your best friend for restaurants/drinks!
Wear lots of sunscreen and bug spray
Buy lots of bottled water when you arrive and/or snacks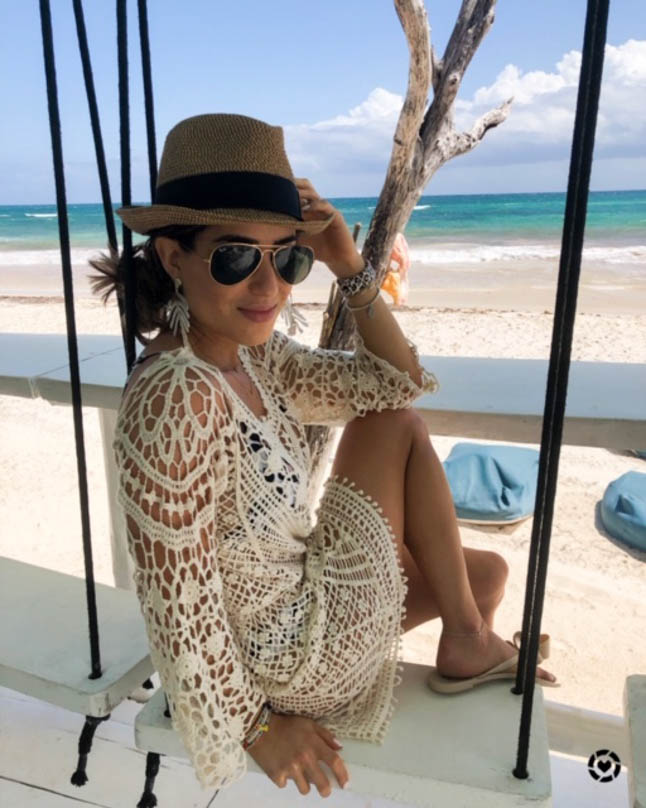 Hope that was helpful! Would love to hear of any of your favorite spots in Tulum!
More pictures from our trip if y'all are interested 🙂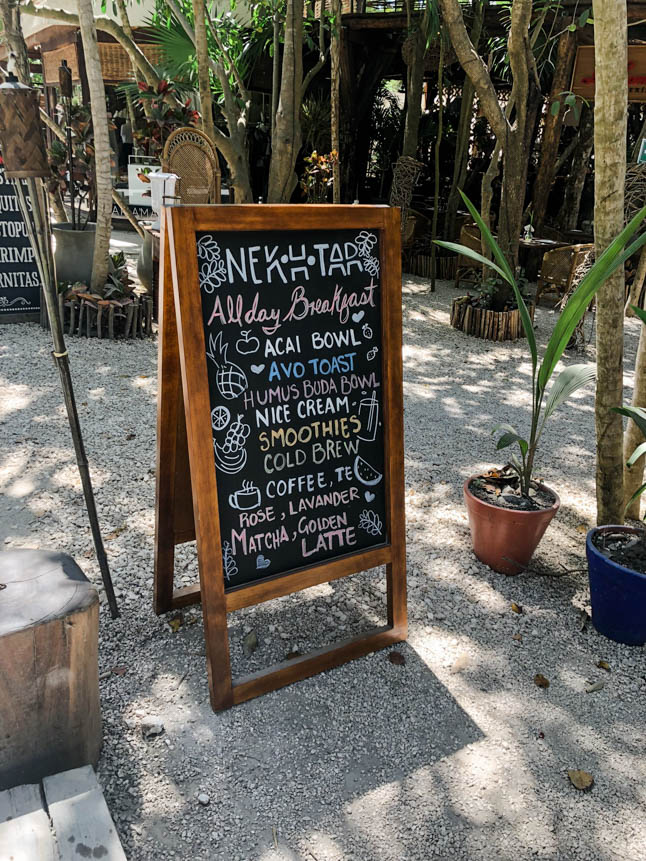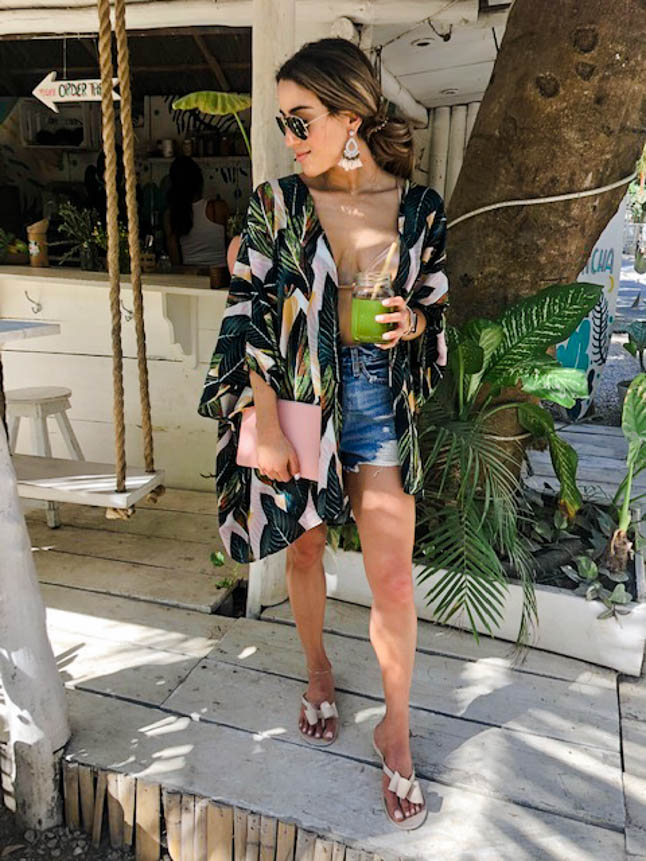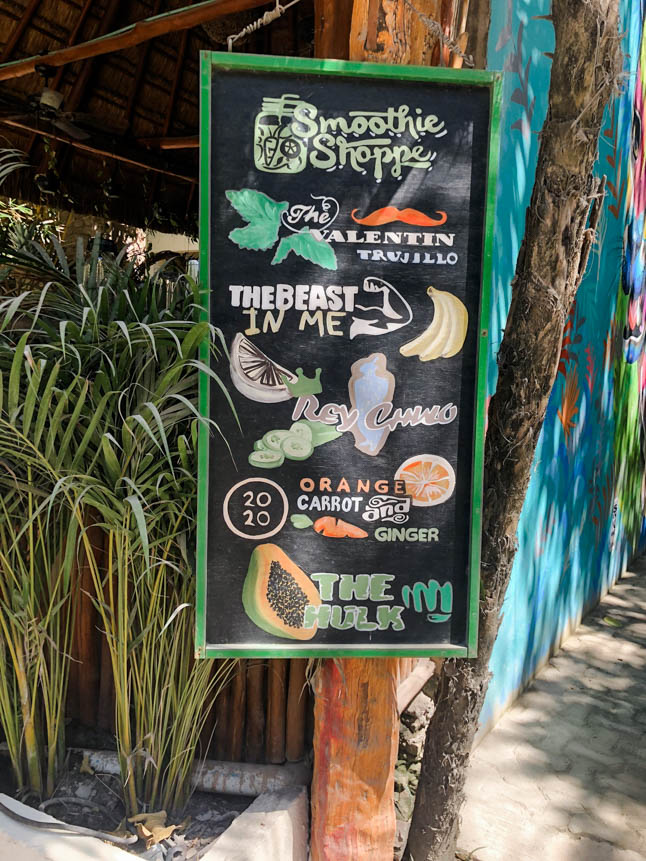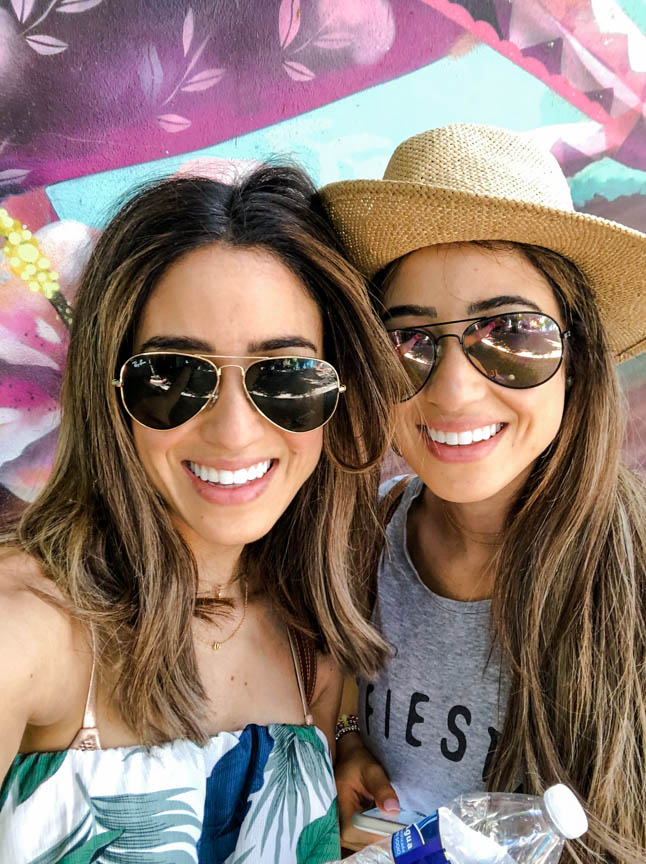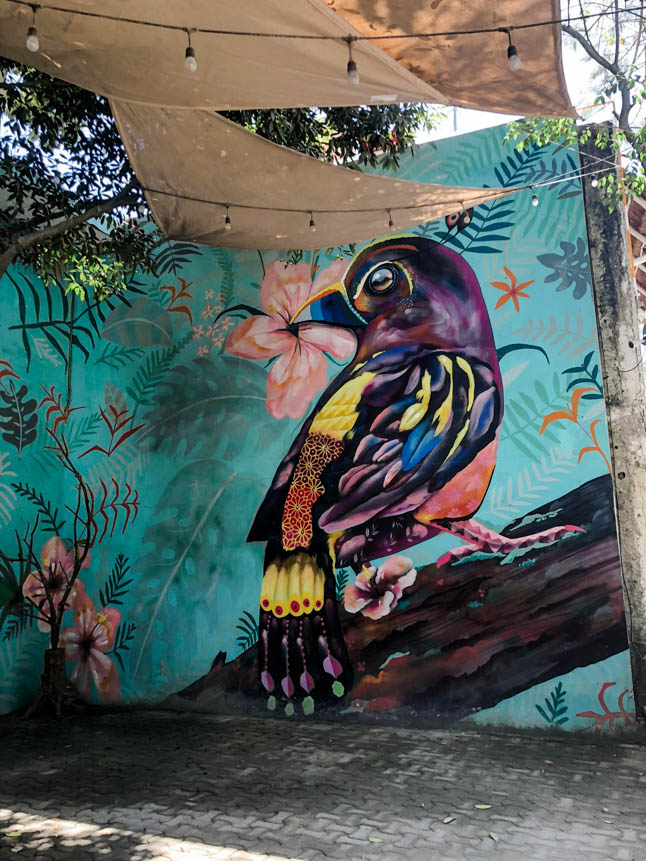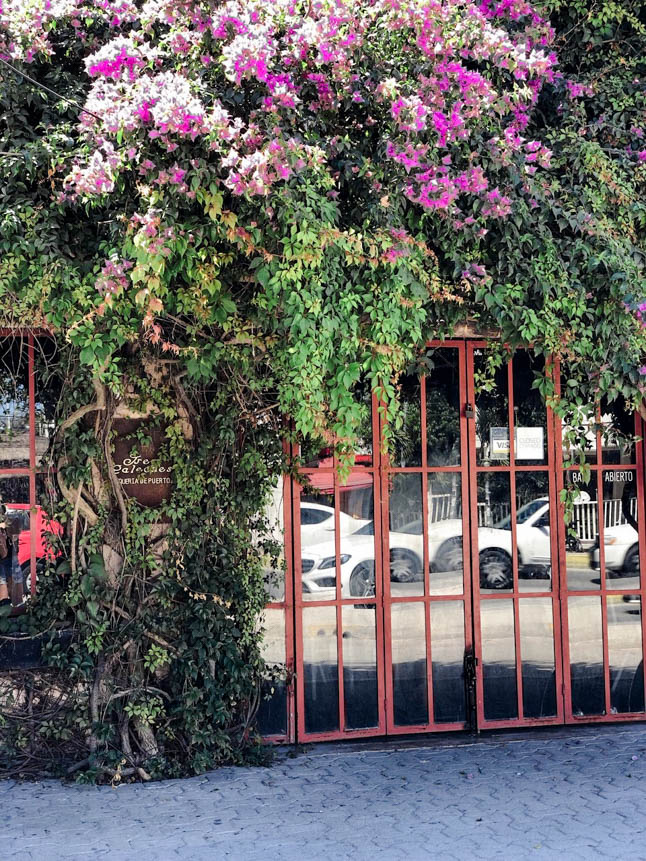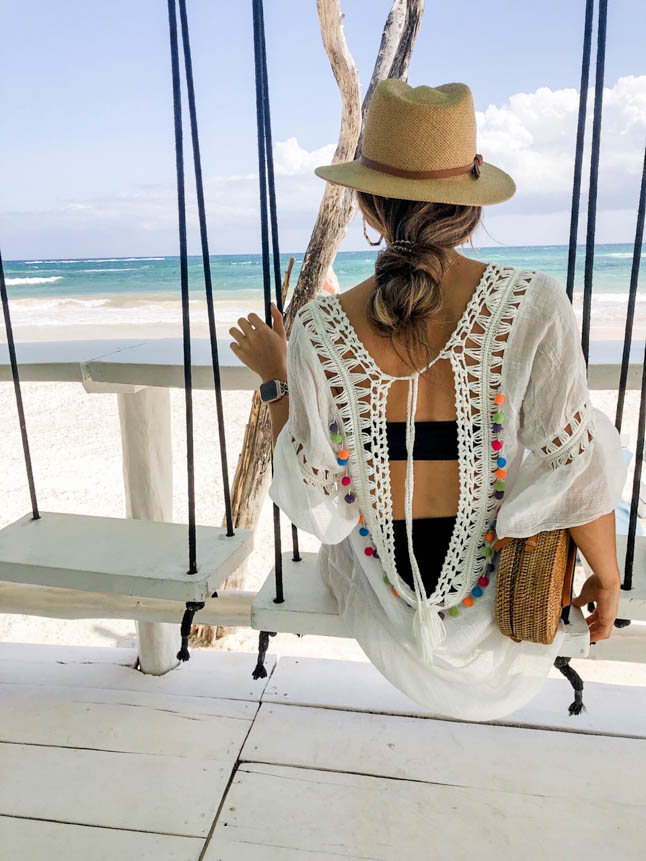 Pom Pom Cover Up | Round Bag | Hat Similar