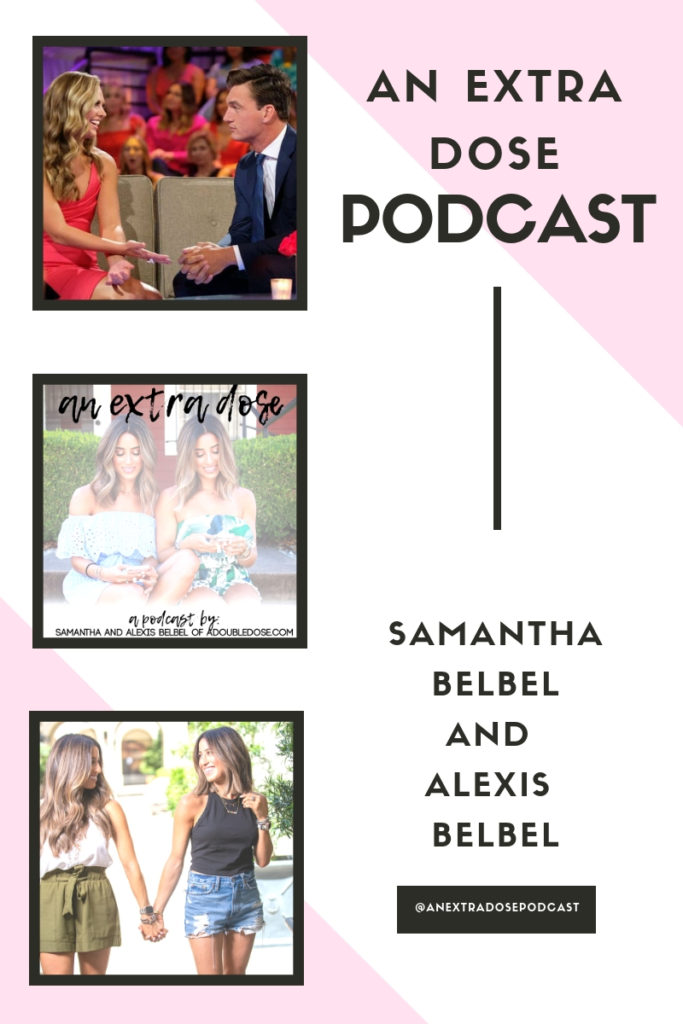 In case you missed our last episode of An Extra Dose, you can listen to that here!
A little about this episode:
On this episode of An Extra Dose Podcast, Samantha and Alexis are talking about the most recent dramatic Bachelorette season ending episode. There are so many things that we can all learn from and take away from this season, and how Hannah and Tyler and other contestants responded. We are sharing some takeaways and how they have applied to situations in our lives.
Listen to our other episodes about dating here and here.
ALSO, we would LOOOOVE to hear your feedback. Don't forget to rate + review us on iTunes.
To listen to the episode, click the PLAY button at the top, or you can search "an extra dose" in iTunes or the podcast app!
Have a question or topic idea? — Send any questions you wanted answered on An Extra Dose to [email protected] OR comment below on this post.
**In case you miss any of our future episodes of An Extra Dose, you can listen to them under on our main page (adoubledose.com > Podcast).
Want To See Some Similar Posts?
Thoughts On The Bachelorette, Summer Beauty Rehab Tips, All About Rebounding
How To Find The Right One With Dating Expert Samantha Daniels
Q +A With Samantha's Boyfriend, Taylor
Navigating The Dating Scene In Your Twenties
5 Tips For A Great Relationship
What Qualities We Look For In A Guy
Podcast: Play in new window
Subscribe: Apple Podcasts | Spotify | RSS