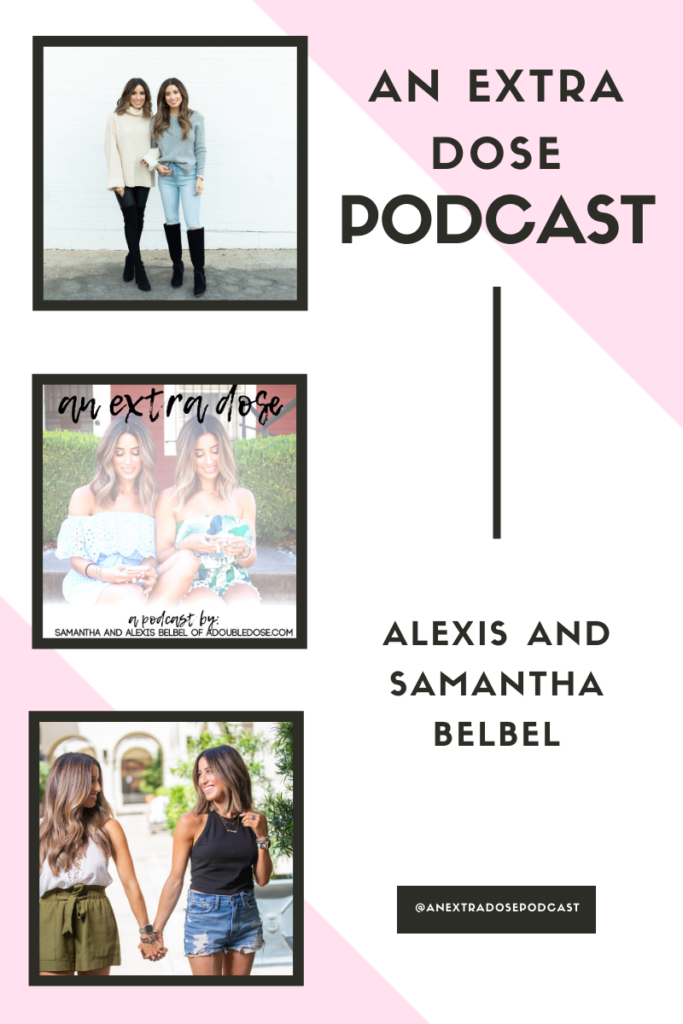 In case you missed our last episode of An Extra Dose, you can listen to that here! 
A little about this episode:
On this episode of An Extra Dose Podcast, we are answering some rapid fire questions about childhood memories, our favorite foods, staying up late, our hobbies, our best and worst qualities, and more. 
Items mentioned in episode:

Want To See Some Similar Posts?
Personal Questions + "Would You Rather" with Alexis + Samantha 
 73 Questions With Alexis + Samantha 
Podcast: Play in new window
Subscribe: RSS