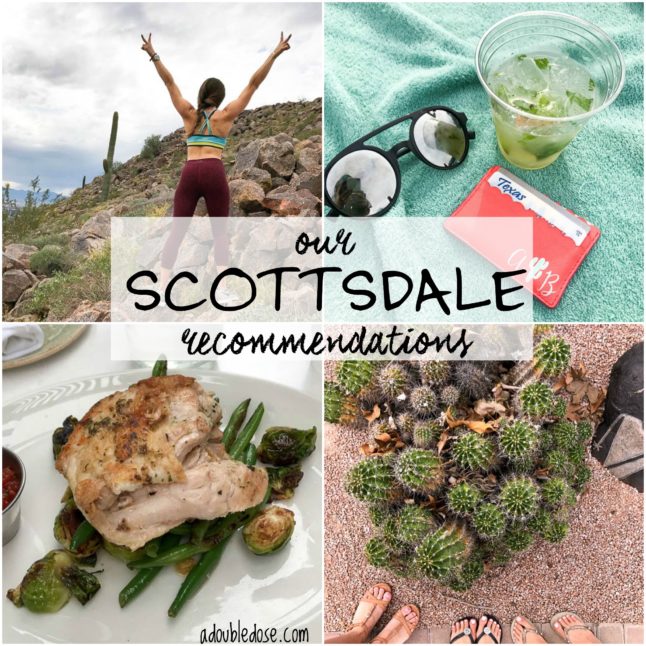 A few of y'all wanted to know some of our recommendations for Scottsdale as far as restaurants and activities. We honestly didn't get to do that much besides workout, hike, eat, and eat some more;) BUT, we did have some GREAT food!
We didn't include every single thing we ate, but we did share them on snapchat/insta-stories, in case y'all got to see it! In case you didn't see the post from Friday, we stayed at The Westin Kierland Resort and Spa. More details on our stay in this post!
WHERE TO EAT:
see pictures below!
Breakfast Kitchen Bar
True Food Kitchen
Pita Jungle
Deseo (in our hotel)
Shake Shack (bunless burger)
The Greenhouse
Chelsea's Kitchen (in airport)
Le Macaron (we got gelato!)
Snooze
WHAT TO DO: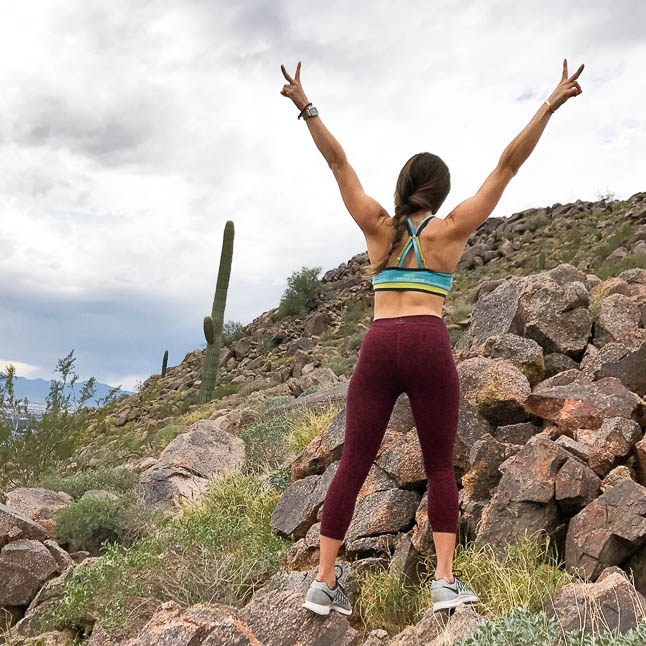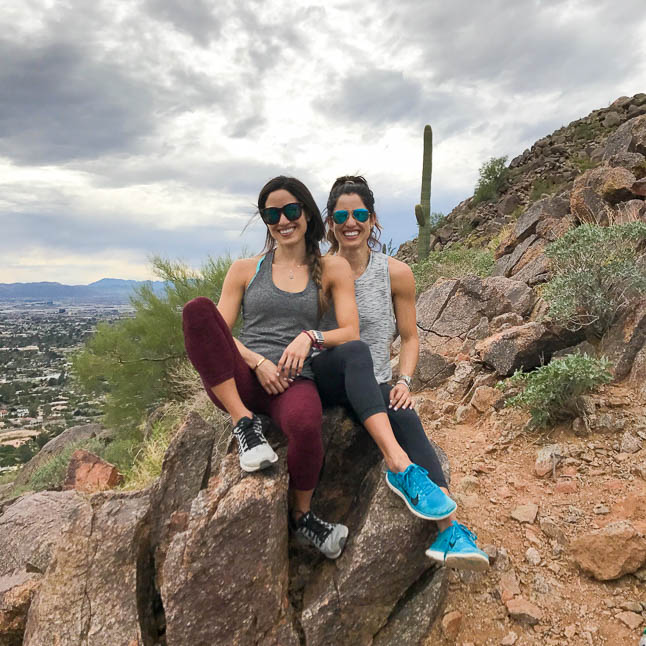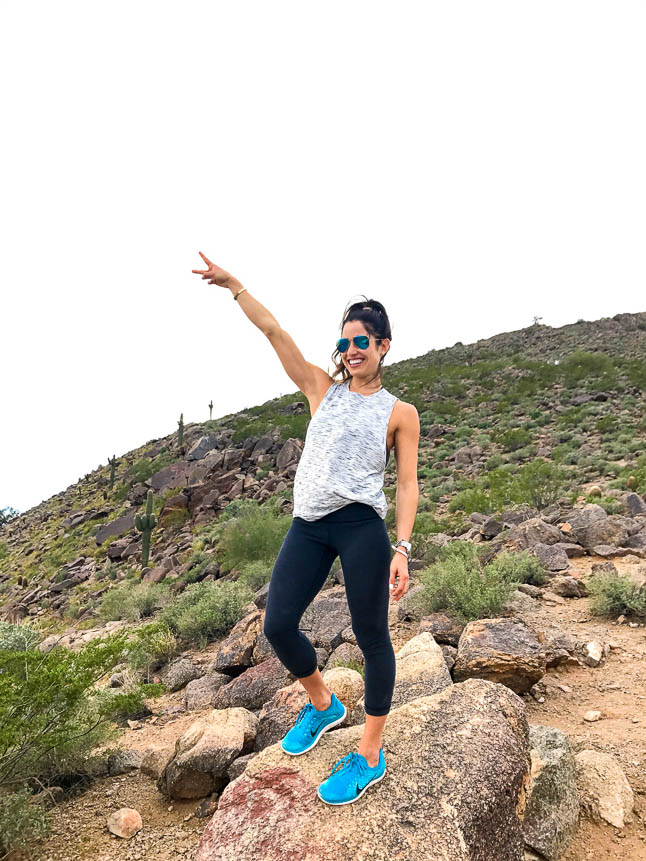 As far as activities, we went to Camelback Mountain and hiked the less rock-climbing side (the Cholla trail). It was still a really good workout, but not like rock climbing, like the Echo side. We would definitely recommend it! We actually ended up walking another 45 minutes afterwards to the Scottsdale Fashion Square Mall to walk around and eat something! We were STARVING, per usual;)
Although we don't go out to eat much, we did meet a friend up to go out for drinks. We had heard some things about Old Town Scottsdale, but let's just say, it is not our scene. Definitely good people-watching, but next time, we would prefer a more "chill" bar next time, haha.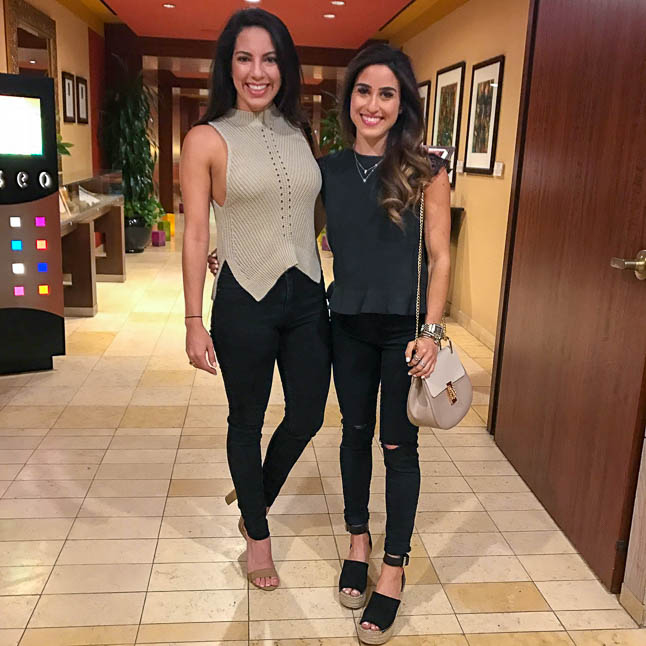 We did this twice while we were there because they have GREAT weather right now before it gets too hot! We love just laying by the pool and drinking a good cocktail!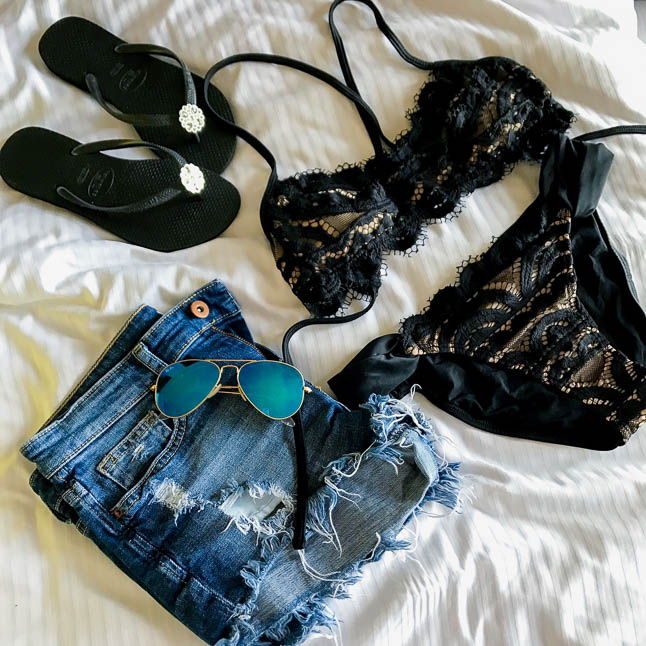 We also read they have some other great preserves to look at, great golfing, spas, and kayaking!
Here are some of our meals that I remembered to take photos of!
This breakfast was at Breakfast Kitchen Bar. Literally OBSESSED with everything on their menu! Our friend got the GF pancake and they were incredible! We ate at this spot twice! FYI- the service was pretty slow, so be ready to be patient;) This was the veggie omelette!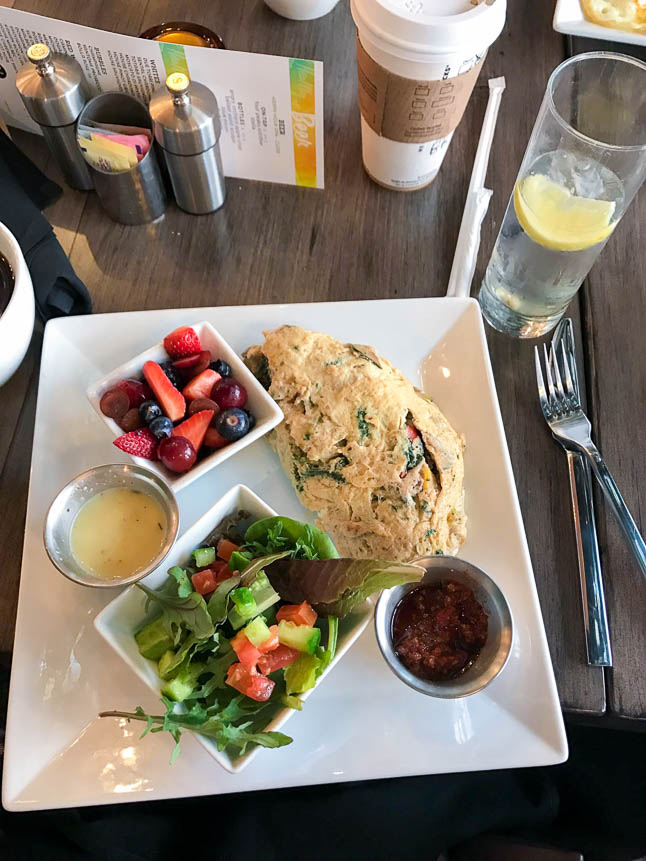 These are the protein plates, where you can choose veggies and your favorite proteins!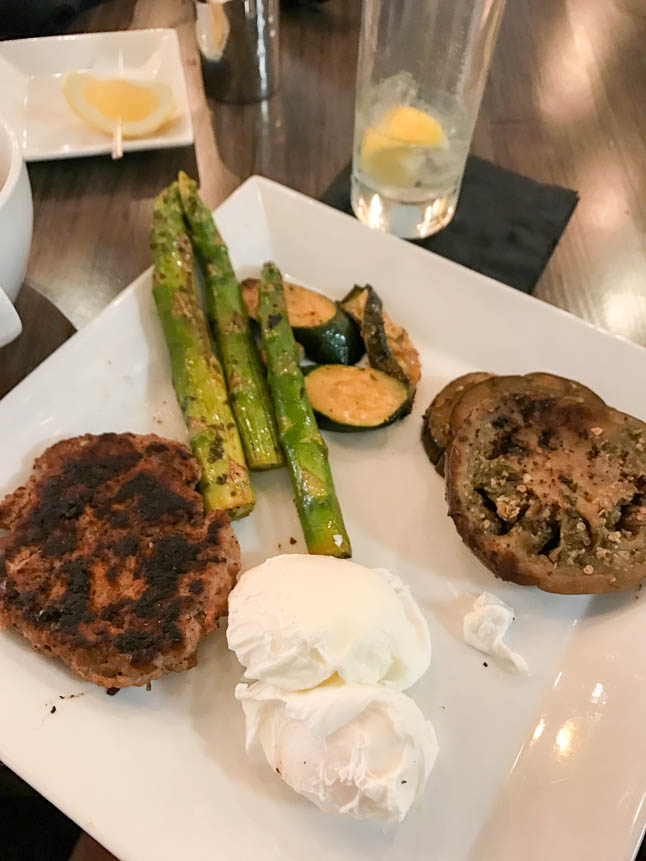 This was at Snooze, another breakfast/lunch spot! Our friend got the GF pancakes and they were also SO yum!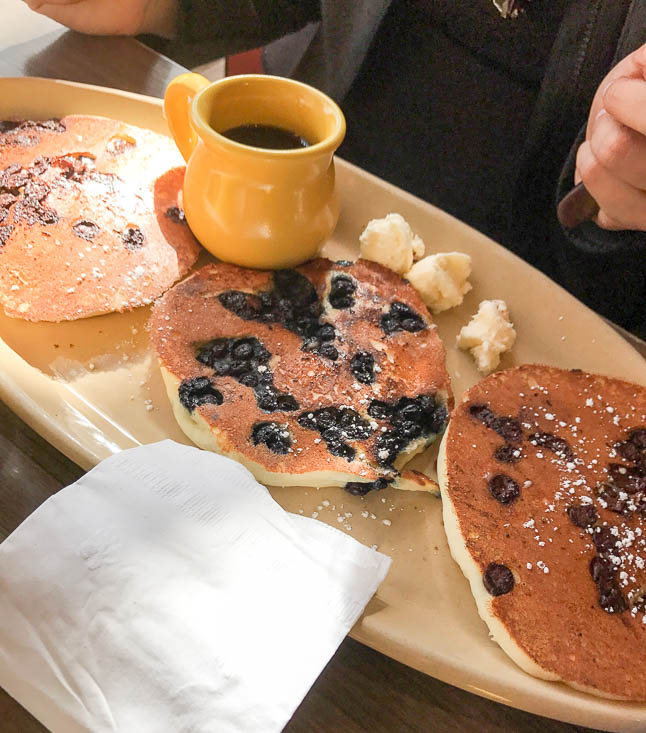 We got an omelette with fruit and a side salad. They had really good coffee! The chicken sausage wasn't very good (or appetizing, haha)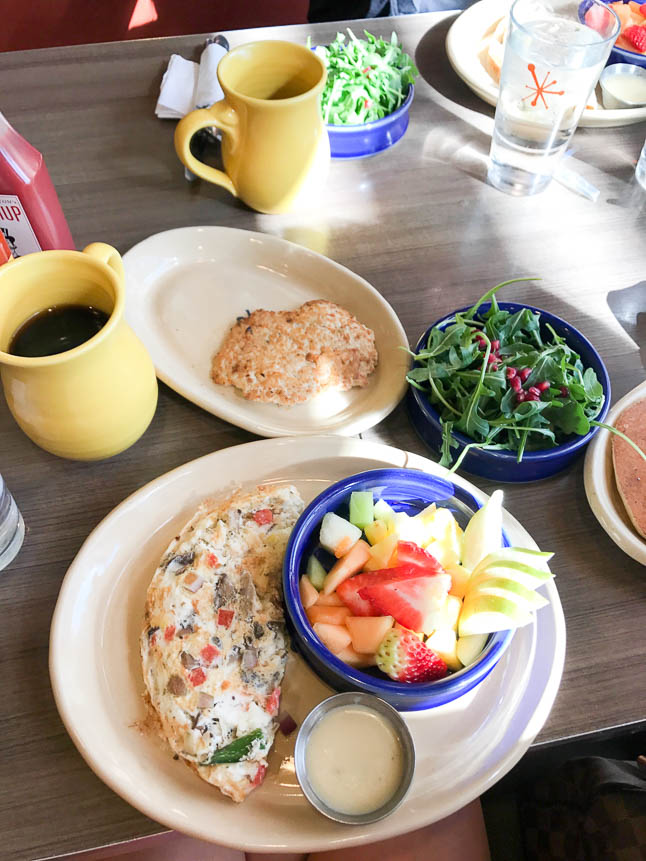 You all know we LOVE roasted chicken! This was at The Greenhouse.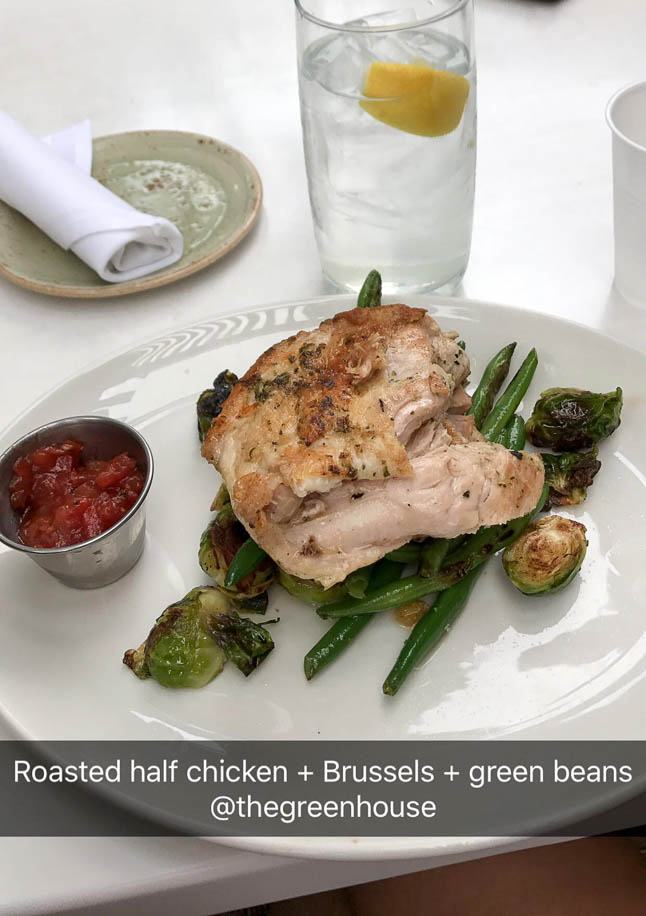 After our hike, we grabbed a salad with chicken at Pita Jungle at the Scottsdale Fashion Square Mall. It was actually pretty good!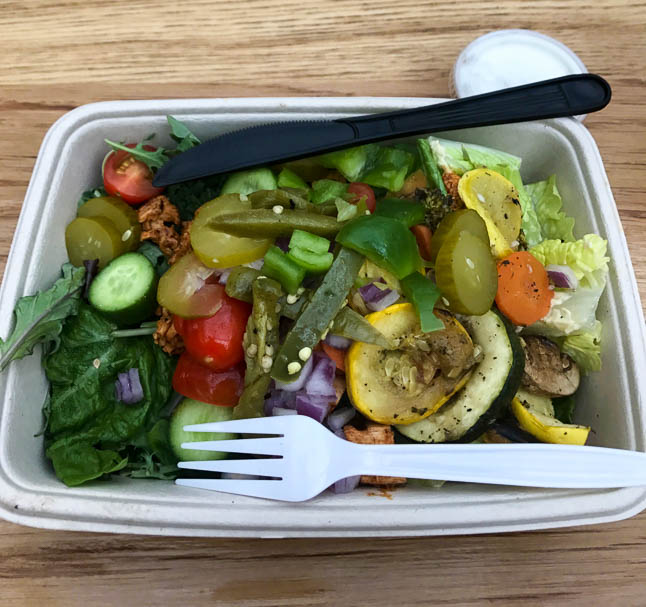 This roasted chicken (again!) was surprisingly at the Phoenix airport at a spot called Chelsea's Kitchen!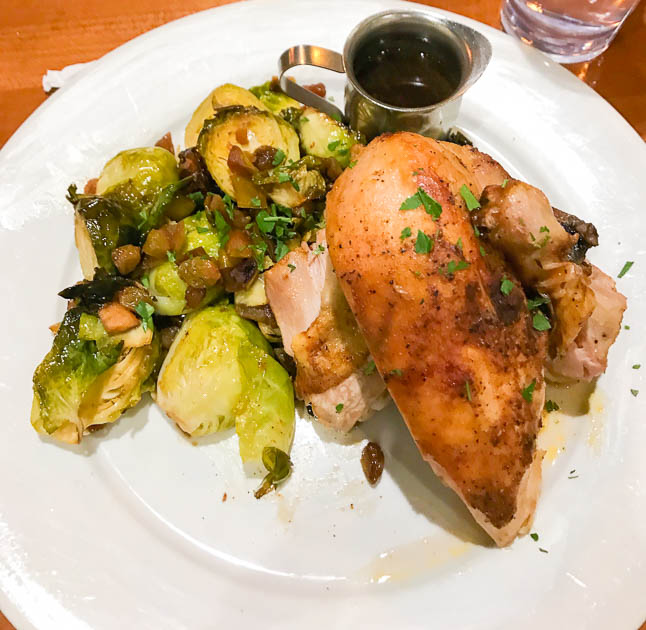 Hope this was helpful for y'all! We know a few of you were asking about it since you had upcoming trips! Please let us know if you have any questions at all! XO