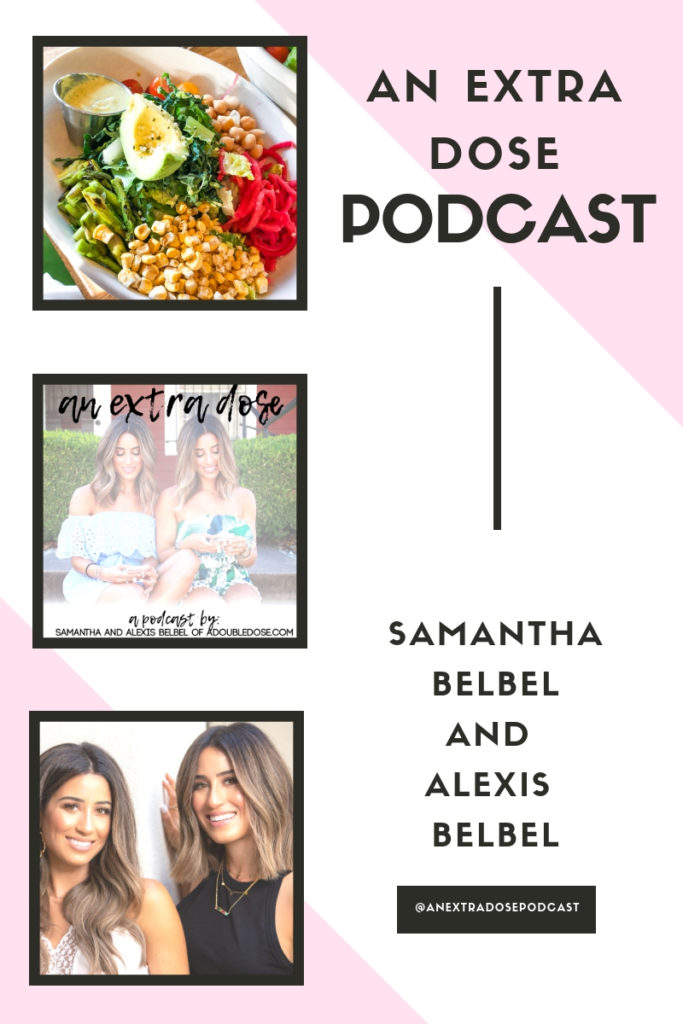 In case you missed our last episode of An Extra Dose, you can listen to that here!
A little about this episode:
On this episode of An Extra Dose Podcast, Samantha and Alexis are opening up about their current skin issues and sharing their tips and the products they have been using to remedy these issues, specifically changing your diet and detoxing. On that same topic of detoxing, the Belbel sisters give ideas on how to make eating healthier and eating plant based more exciting for everyone. They are also giving some of their go to meals for everyone to try out and tips anyone can benefit from. They finish off with their favorite nail polish colors.
Listen to our other episodes about skincare here.
Items mentioned in episode:

Want To See Some Similar Posts?
Summer Beauty Rehab Tips and Rebounding Benefits
5 Plant Based Side Dishes We Are Trying This Month
Our Favorite Plant Based Recipes
Podcast: Play in new window
Subscribe: RSS