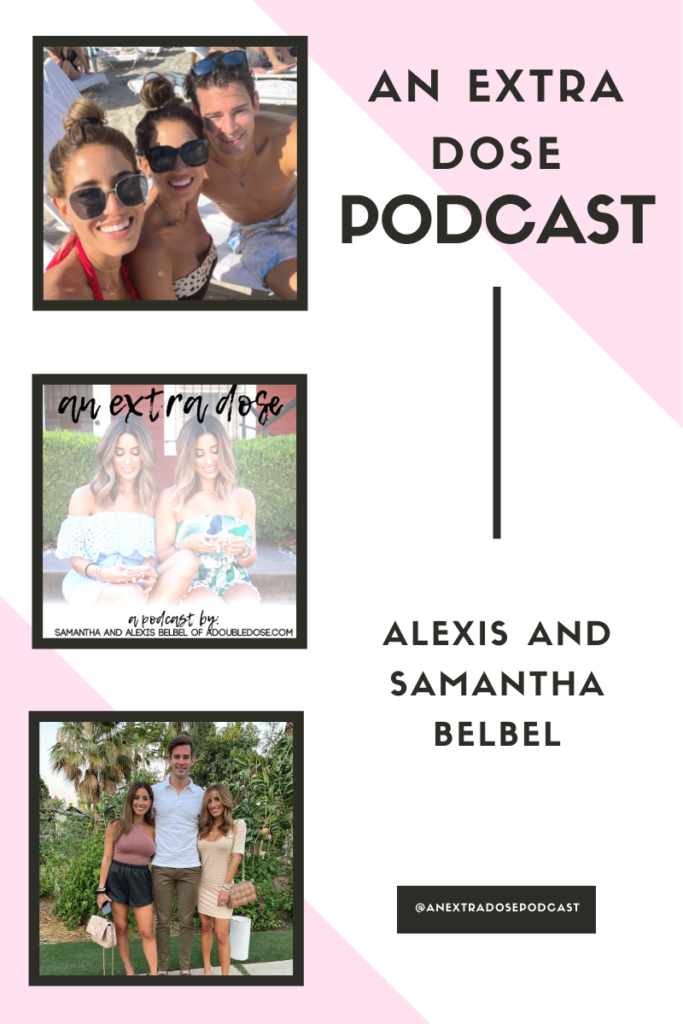 In case you missed our last episode of An Extra Dose, you can listen to that here! 
A little about this episode:
On this episode of An Extra Dose Podcast, we are chatting with Samantha's fiance, Taylor. They are doing their version of The Newlywed Game, where they are answering questions about their wedding, dating history, and more.

This episode is brought to you by:
Natori: we LOVE their bras. We have been wearing them for years. They make underwire and wireless bras that are amazing! Their quality is top notch, and women founded. Use code DOSE for a discount
Foreo: these devices make for the best at-home facials! You will LOVE these and they make a great gift, too. We use them to cleanse, exfoliate, and more. use code EXTRADOSE50 for a discount
Faherty: quality and fashionable clothes for summer for women and men. Their stuff is made with quality materials and will last forever.
Similar listening:
The Best Dating + Relationship Advice
Podcast: Play in new window
Subscribe: RSS