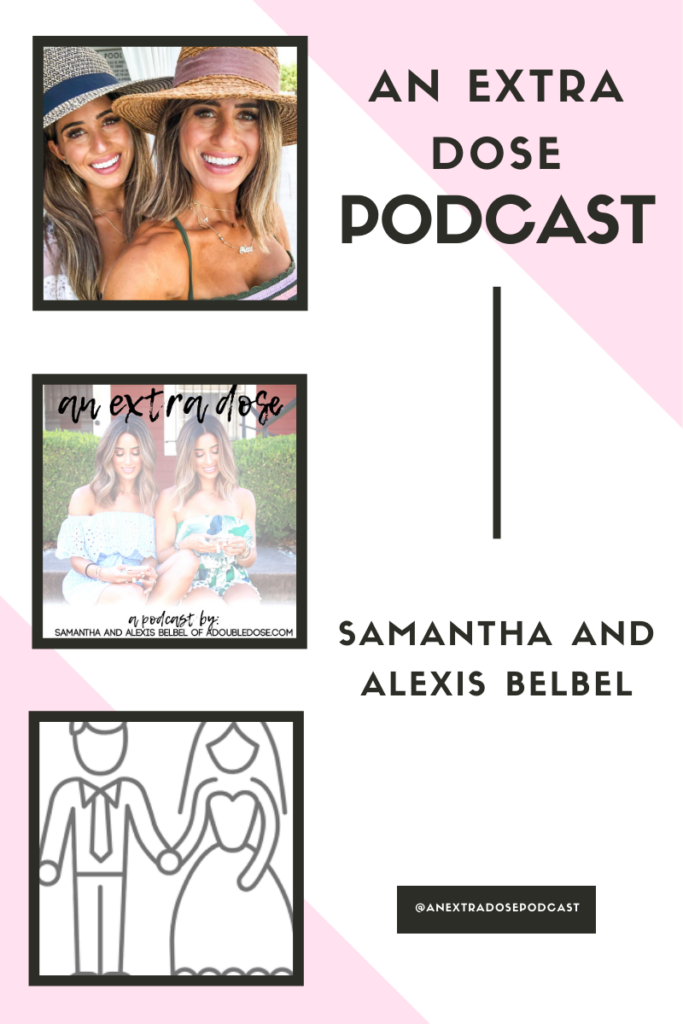 In case you missed our last episode of An Extra Dose, you can listen to that here! 
A little about this episode:
On this episode of An Extra Dose Podcast, we are talking about how you know if you're marrying the right person, what the differences are between jealousy and envy, and our experiences with both. Our favorites include some of our current snacks.
Items mentioned in episode:

Similar listening:
Our Review Of the Peleton Bike
Our Mom's Favorite Skincare Products
Our Favorite Snacks + What We Eat In A Day
Podcast: Play in new window
Subscribe: Apple Podcasts | Spotify | RSS