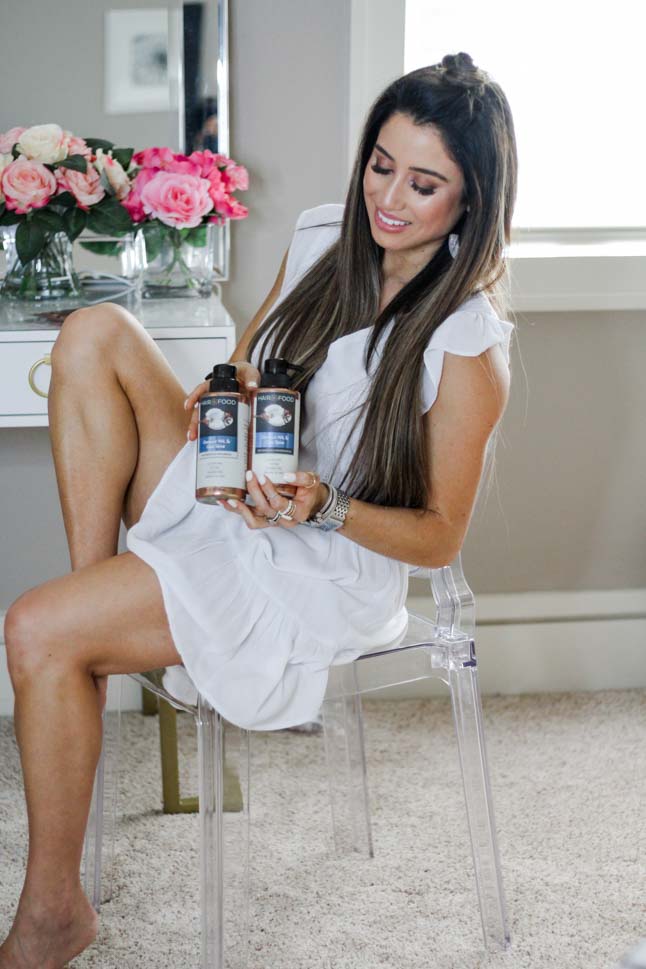 We love our hair heating tools, but sometimes they don't love our hair as much! Even since we were younger, we always used to flat iron our hair or curl it pretty much daily. Of course, over time, it can damage your hair, especially at the ends, where it is most noticeable! We wanted to share some tips to help with repairing damaged hair that we have implemented over the years.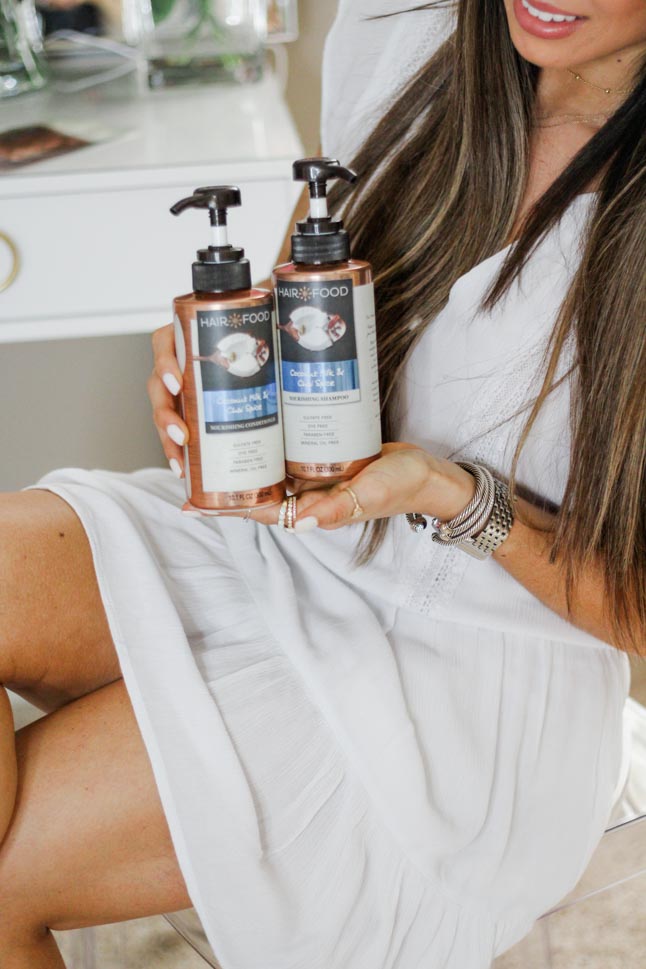 One of the most important tips is to use a good, hydrating shampoo and conditioner. We know that sounds SO obvious, but it really is key! We always go for a moisturizing and nourishing one.
We love this line from Hair Food (y'all may remember us sharing it a couple months ago in this post!). All of their lines smell amazing, but this one is great for dry, damaged hair, like most of us experience!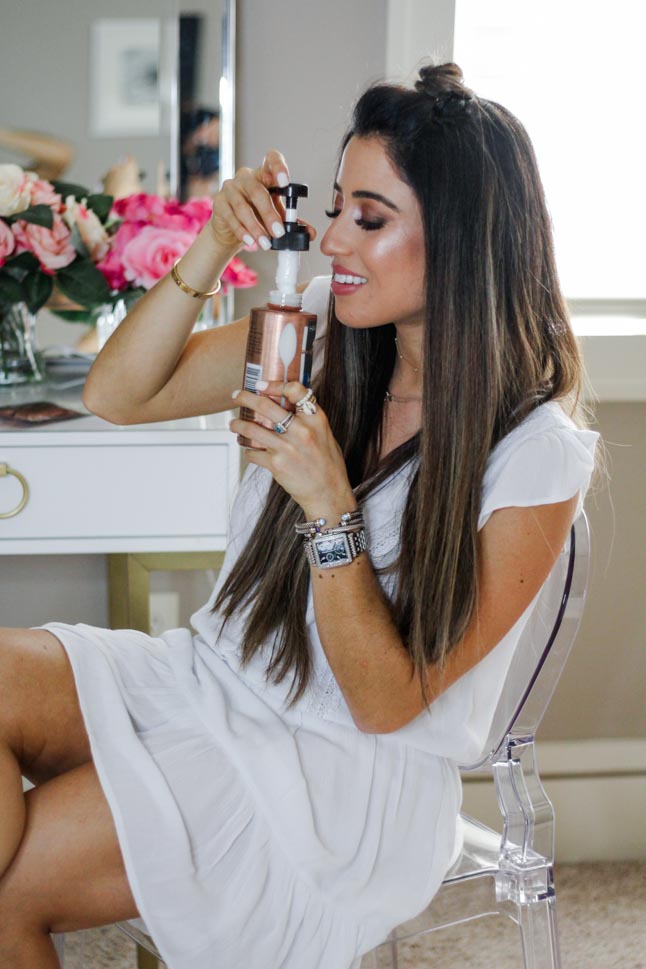 This Nourishing Collection line from Hair Food is made with coconut milk and chia spice, so it leaves your hair feeling hydrated and shiny! It also helps protect it from future damage, which is key! Not only that, both their shampoo and conditioner are free of parabens, sulfates, and dyes. We love that they are made with real, natural ingredients!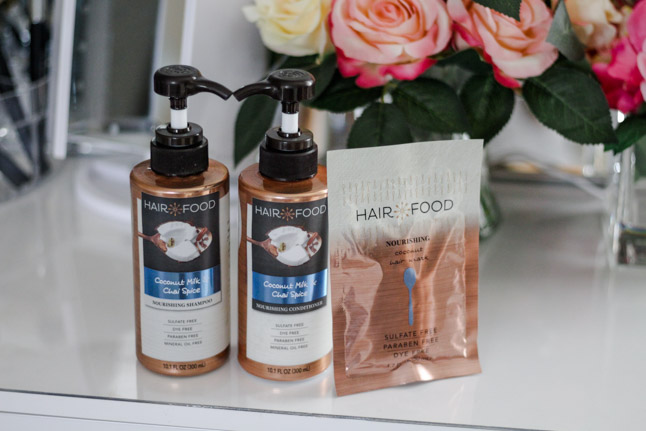 Besides using a good, nourishing shampoo and conditioner, we always like to do a deep conditioning hair mask. This gives your hair some good, intense hydration TLC (and some time for you to zen out while it sits on your hair!)
We love this coconut one from Hair Food because it is also free of parabens, sulfates, and dyes! It is also safe to use on color-treated hair, like ours! Trust us, your hair will feel so smooth and silky!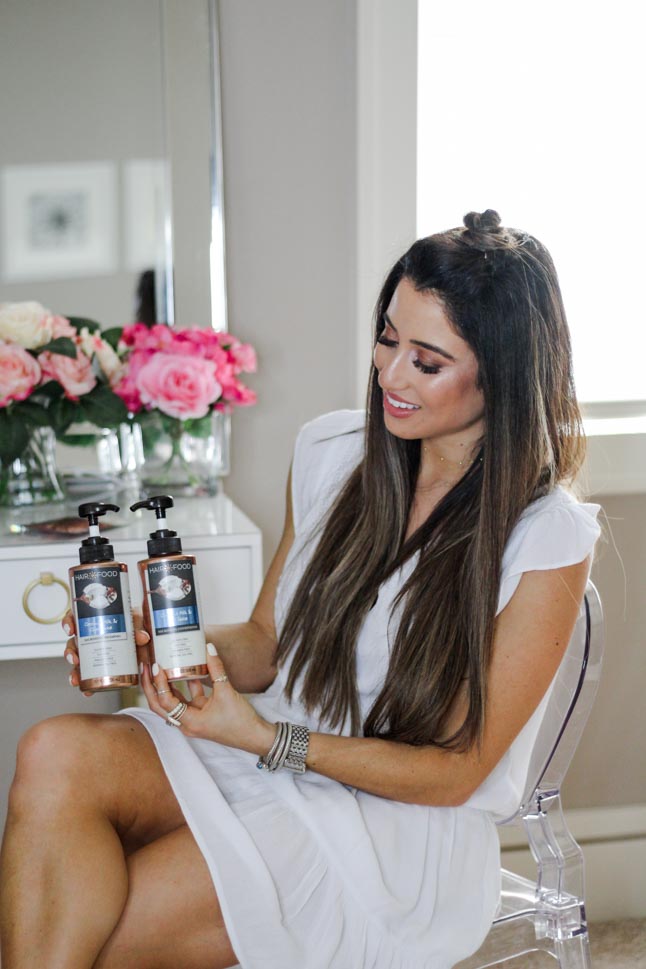 Another tip we to try to do is going for a heatless hairstyle at least once a week like wearing a braid, cute hat, or a top bun!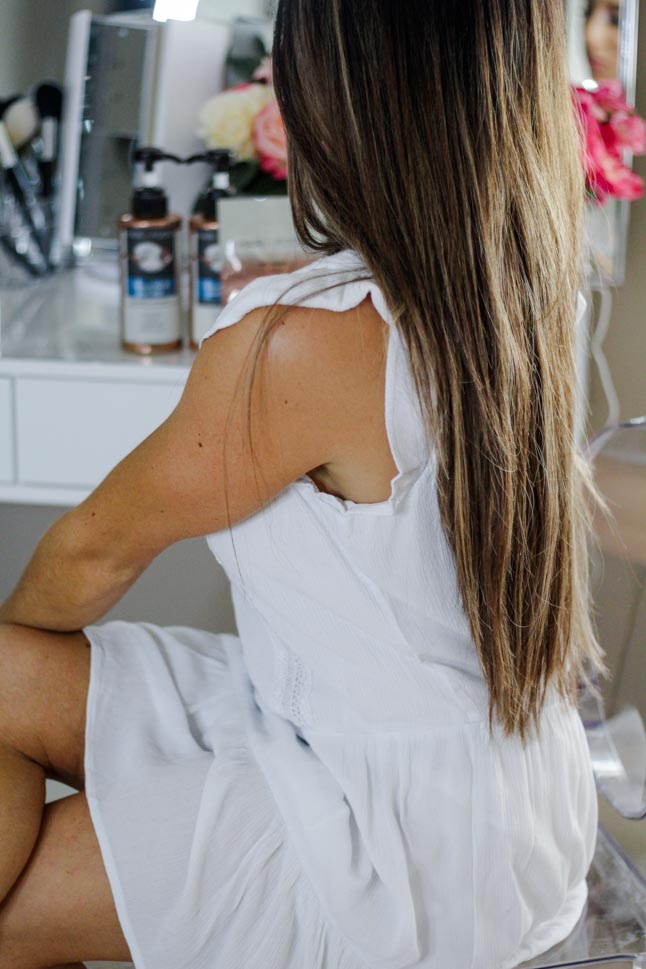 You all may know that we have balayage for our hair color, so that helps with not damaging our hair as much with color! We used to have highlights back in the day, and with that, you have to retouch the roots so often that it can cause damage!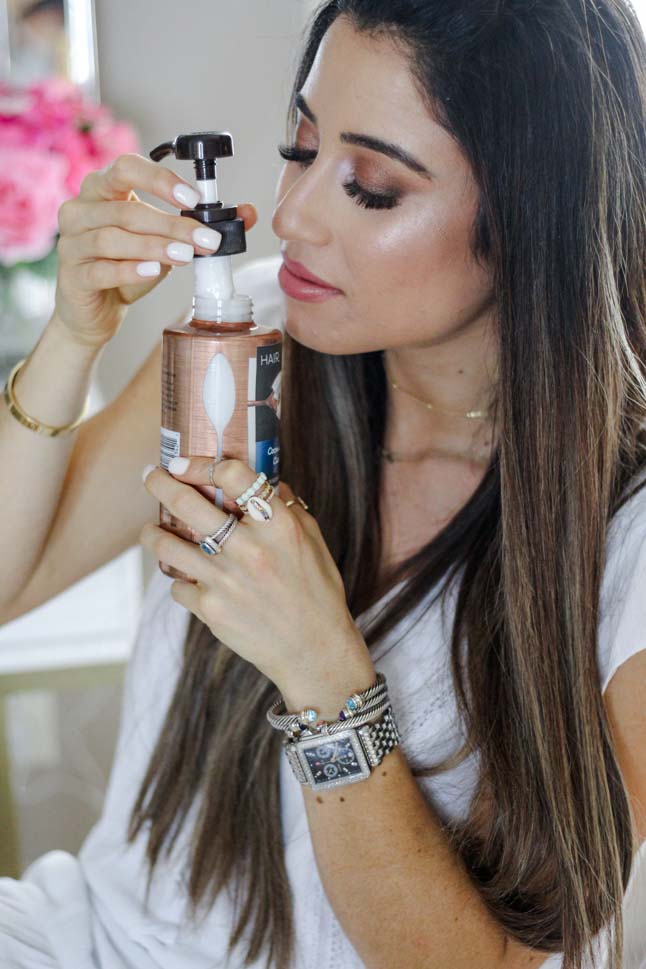 We also try to use a good heat protection on our hair prior to styling and also get regular haircuts to trim our ends, and keep them looking fresh!
One more tip is to try and use a wide-tooth comb to brush your hair, especially when it is wet, to prevent breakage and damage.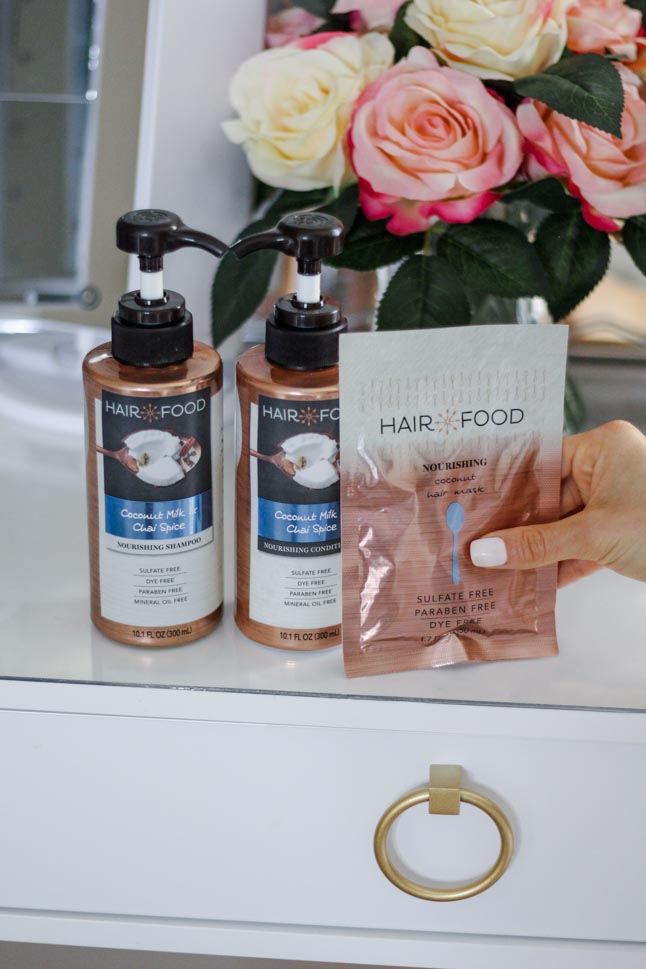 You can find this Hair Food line at Kroger! We also wanted to let you know that if you buy $15 of select beauty products, you get $5 back! If you want to give this Hair Food line a try, you can get both the shampoo and conditioner for just $11!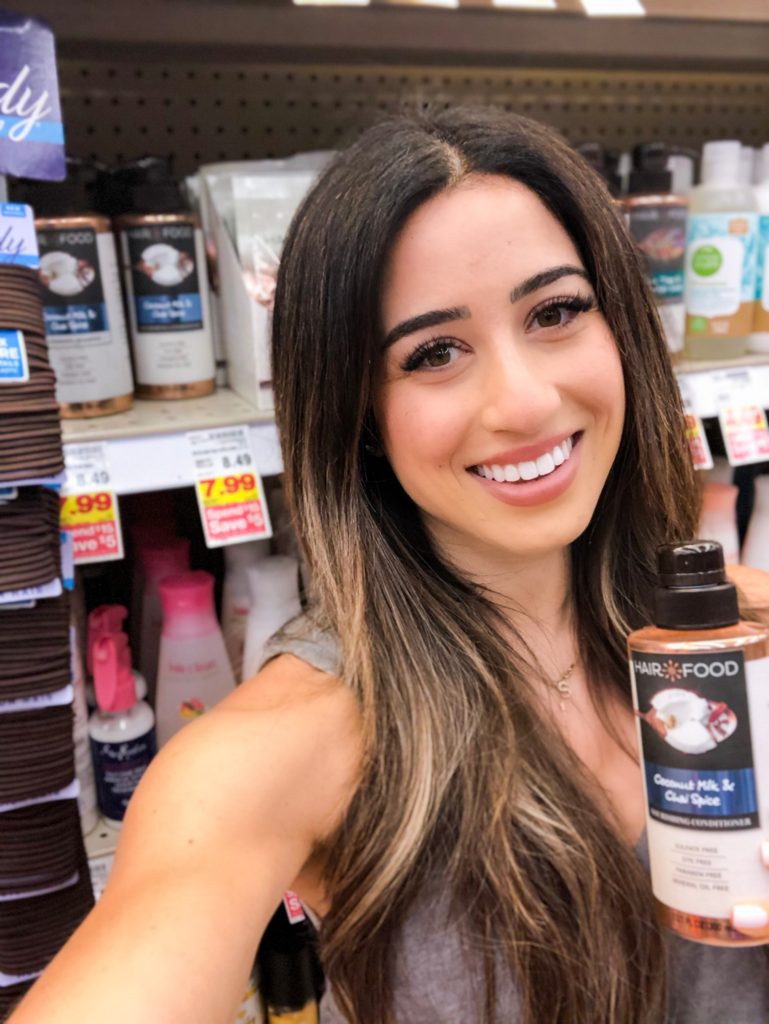 This is a sponsored conversation written by me on behalf of Hair Food. The opinions and text are all mine.