Happy Sunday!
We decided to start something new each week (hopefully we can be good about sticking to it each week)! We will be attempting to share our workouts from the past week that we share usually on our snapchats [alexis.belbel] and [sbelbel]. We will not be giving a description of each exercise or anything like that, but just listing out what we did each day.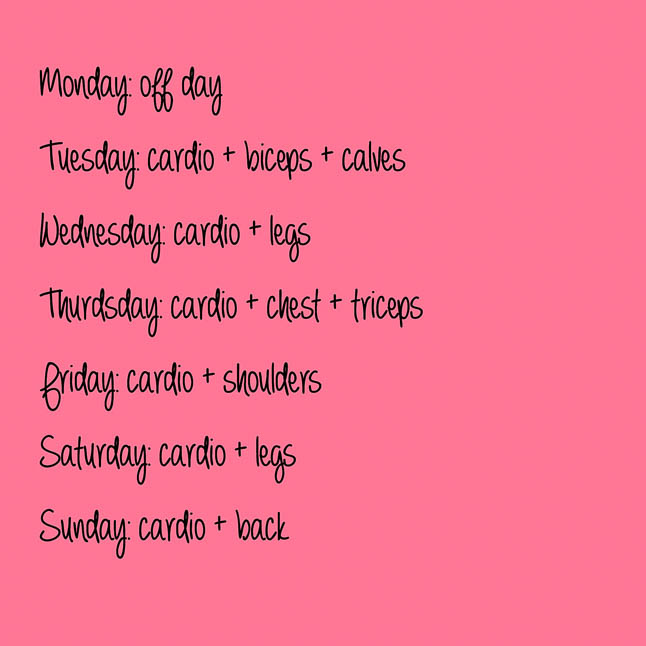 We had been getting a TON of emails about sharing our workouts and some of you all were saying you were having trouble following our workouts along on snapchat, so we thought we would share them on here for you all to look at for as long as you want. Of course, you can always screenshot our workouts on snapchat, but this will probably be easier!
We will also try to share some of our meals from the week, but I will admit, we are pretty bad about snpachatting every single thing we eat. I know that sounds crazy because were always on our phone and always eating, but we will try to be better about it since I know a lot of y'all want to see what we eat in a day (it is A LOT of food, just FYI);)
And, be sure to read the end of the post where we will be sharing some cute workout clothes that we have on our wish list!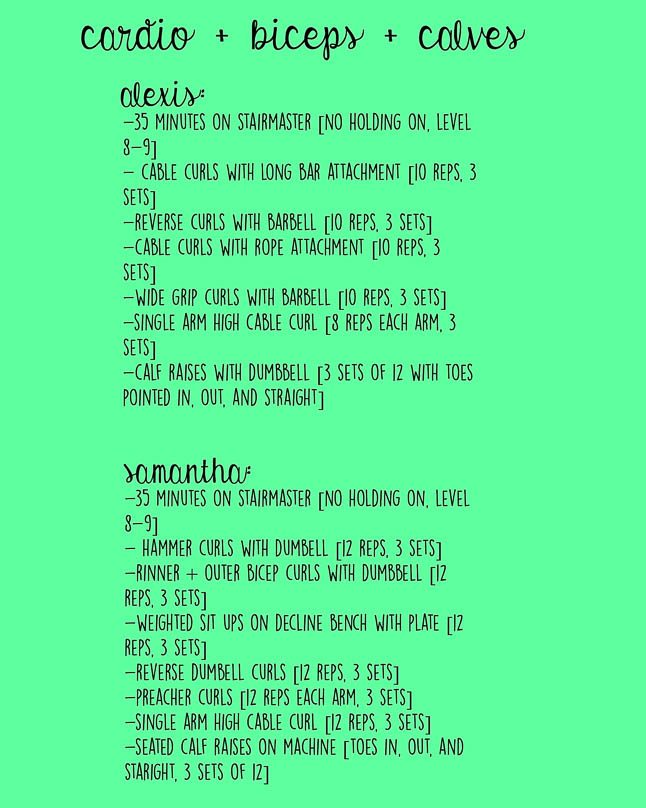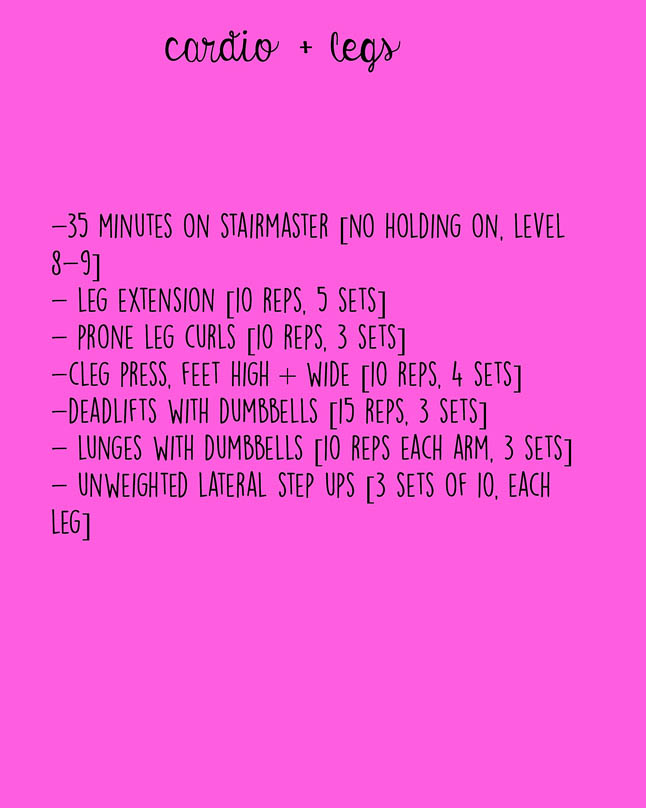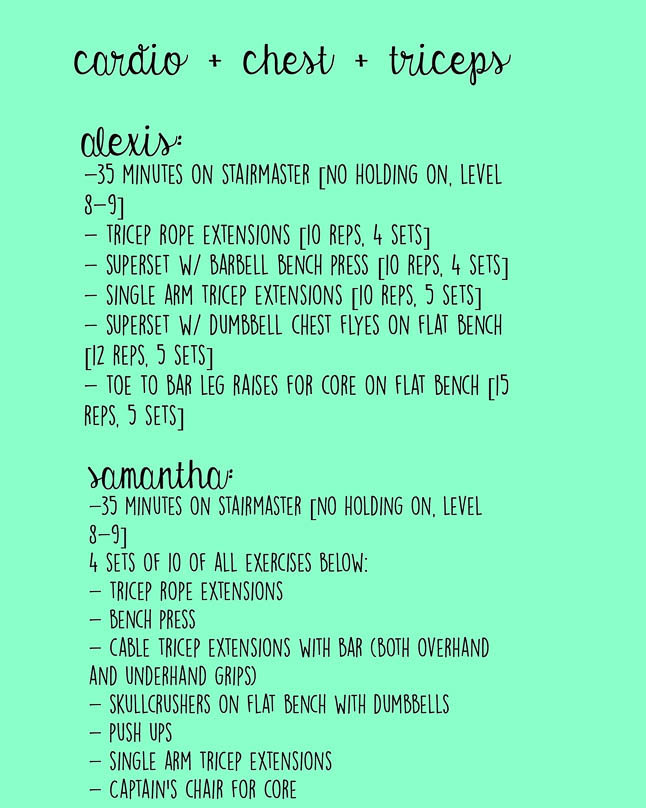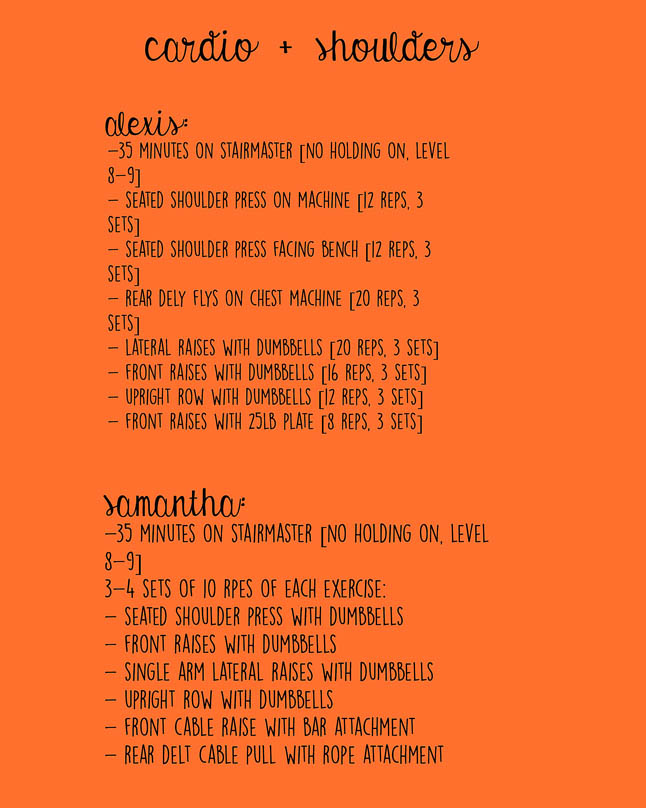 I tried sharing a combination of both of our workouts and didn't get a chance to share what I did for my second leg day or back day, but I will try to share those next week! I will usually do 3-4 sets of assisted pull-ups, lat cable pull down, dumbbell rows, seated low cable row, weighted hyperextensions, etc.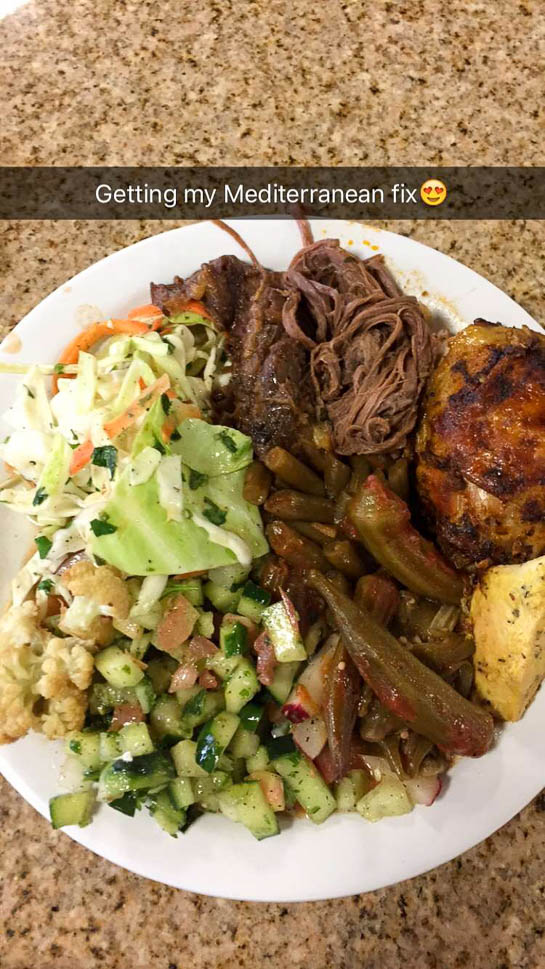 On Friday, Sam and I got our mediterranean fix and tried a new place called Dimassis. It was not that attractive inside, and kind of looked like a cafeteria, lol, but it was REALLY good and hit the spot. They had all the ingredients for everything listed, which was great! Kind of like Whole Foods, but actually speaking Whole Foods, almost every time I eat there, my stomach gets upset and I usually will be really good about looking at what's in everything there. So strange. Anyways, at this buffet, I got this cucumber and tomato salad, a cabbage salad, okra, green beans, eggplant, oven baked chicken, and roasted cauliflower. I ate WAAAAY too much food, but it was worth it!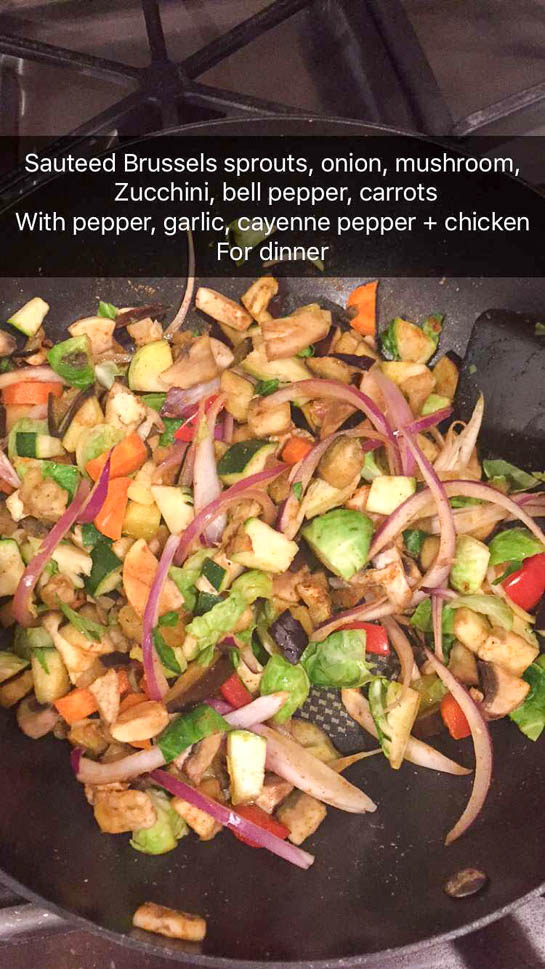 I shared this on my snapchat, too. I pretty much make this every single night with some kind of protein like chicken, meat, or fish. This just has eggplant, zucchini, onions, bell pepper, mushrooms, brussels sprouts, and carrots. I just use garlic powder and black pepper for seasoning and then just sauté it all. SO easy! oh, and we usually eat about 4oz each meal and eat about 4-6 times a day (since some of y'all had asked about that!)
And, now, for the fun part: the clothes that get me motivated to work out! Almost all of them are under $50! Click each item to shop it directly!

If you have any questions about anything at all, feel free to email us! Xo
Related Posts