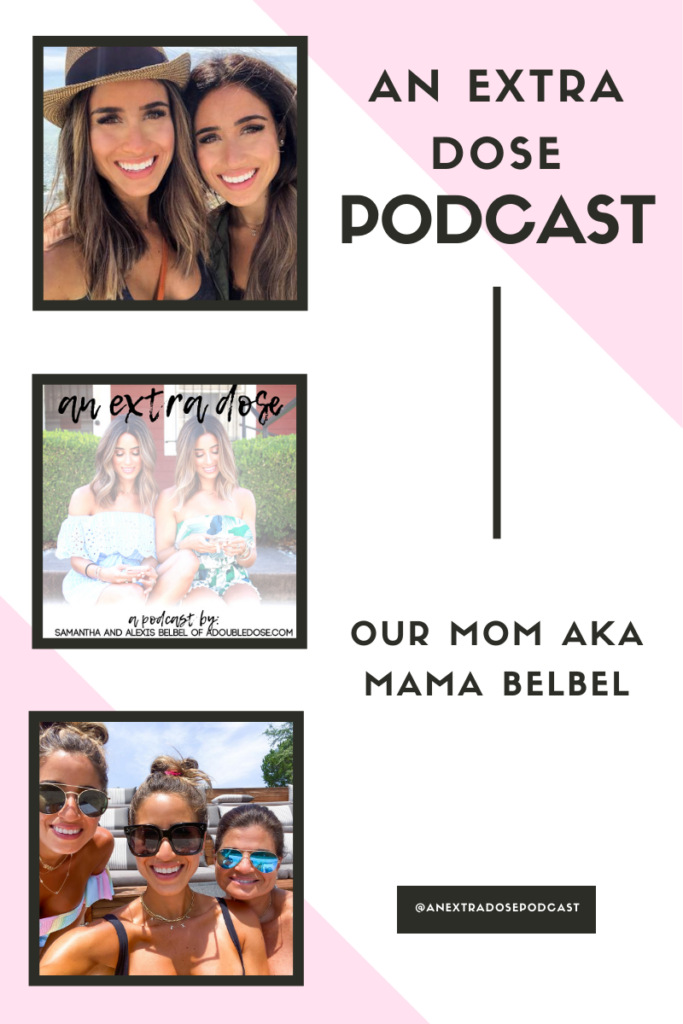 In case you missed our last episode of An Extra Dose, you can listen to that here! 
A little about this episode:
On this episode of An Extra Dose Podcast, we are sitting down and welcoming a VERY special guest, OUR MOM 🙂 aka Mama Belbel. She is spilling all of her skincare secrets and favorite products, what our mother/daughter relationship is like, and how she met her husband/our dad. She is also sharing what it was like being pregnant and raising twin daughters, what she honestly thinks about us eating plant based/vegan, and her thoughts on our very public (and demanding) career. Our mom is also sharing her favorite places to shop and find cute pieces.
Items mentioned in episode:

Similar listening:
Everything You Need To Know About Sunscreens
Rapid Fire Questions with Samantha + Alexis 
Podcast: Play in new window
Subscribe: Apple Podcasts | Spotify | RSS