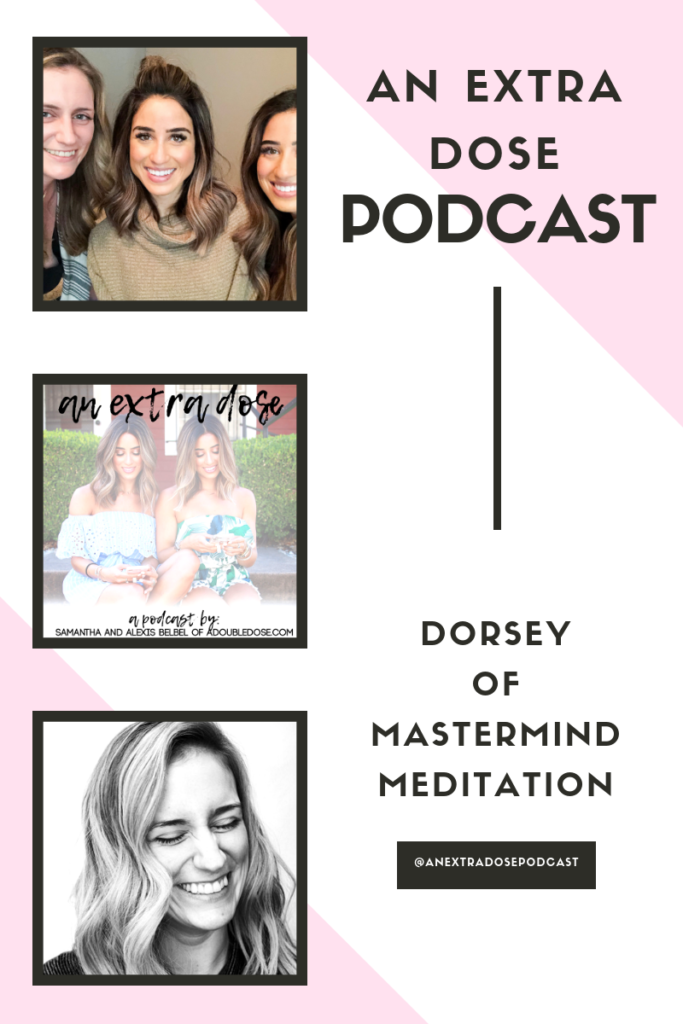 In case you missed our last episode of An Extra Dose, you can listen to that here!
A little about this episode:
On this episode of An Extra Dose Podcast, we are chatting all about meditation for beginners with Dorsey Standish of Mastermind Meditation. We have all heard of it, but most of us are probably too intimidated to try it out (we were, too!). Maybe you are trying to alleviate some stress or anxiety as well!
We discuss how to get started on a meditation practice, tips on staying focused during a session, and how it has a ton of brain health benefits!
More Notes About This Episode:

ALSO, we would LOOOOVE to hear your feedback. Don't forget to rate + review us on iTunes.
To listen to the episode, click the PLAY button at the top, or you can search "an extra dose" in iTunes or the podcast app!
Have a question or topic idea? — Send any questions you wanted answered on An Extra Dose to [email protected] OR comment below on this post.
**In case you miss any of our future episodes of An Extra Dose, you can listen to them under on our main page (adoubledose.com > Podcast).
Want To See Some Similar Posts?
What We Learned In Our Early Twenties
Podcast: Play in new window
Subscribe: Apple Podcasts | Spotify | RSS