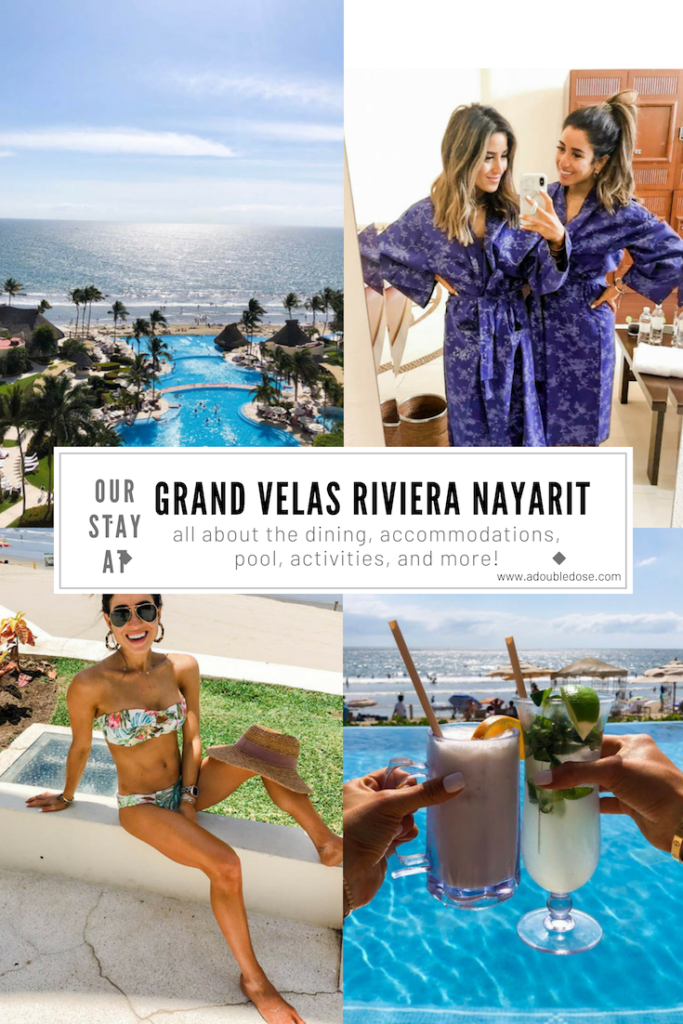 You all may remember us staying at this property in Riviera Maya last year, and we loved it SO much, that we had to check out the Riviera Nayarit property! We received so many messages from you all about this luxury all-inclusive resort, and so we wanted to share a recap of our stay!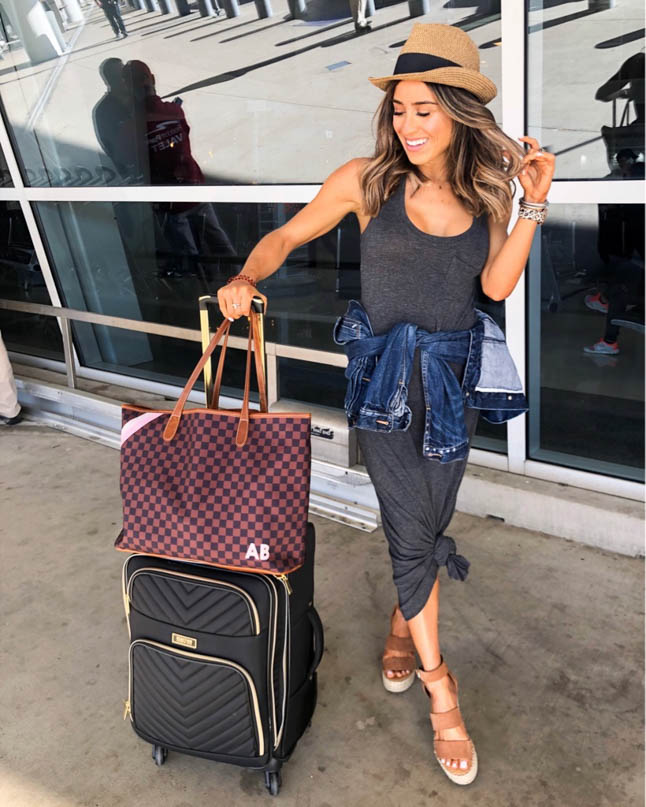 First off, Grand Velas Riviera Nayarit is a gorgeous all-inclusive property that is a AAA Five Diamond resort, but what is even better, are the the staff. Every employee we met at this Riviera Nayarit all inclusive resort was nothing but helpful and sweet, and not in a forced way, if that makes sense? We have nothing but amazing things to say about this property, so let's get started!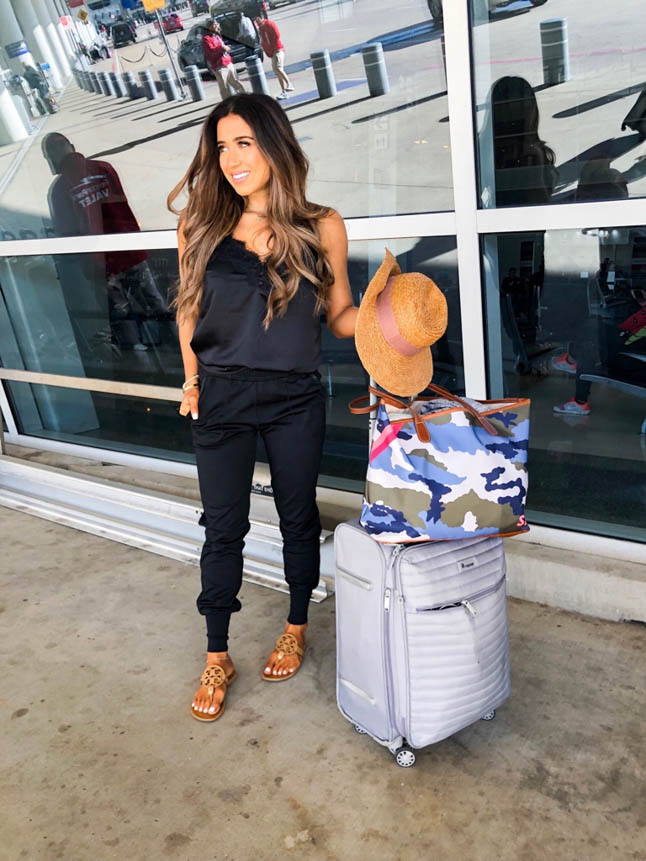 GETTING THERE
We flew into Puerto Vallarta from Dallas. It was a direct flight for us, so very convenient. The drive from the airport to the resort is only twenty minutes! There are taxis and Ubers available at the airport, or you can book a car ahead of time online, which is typically what we do!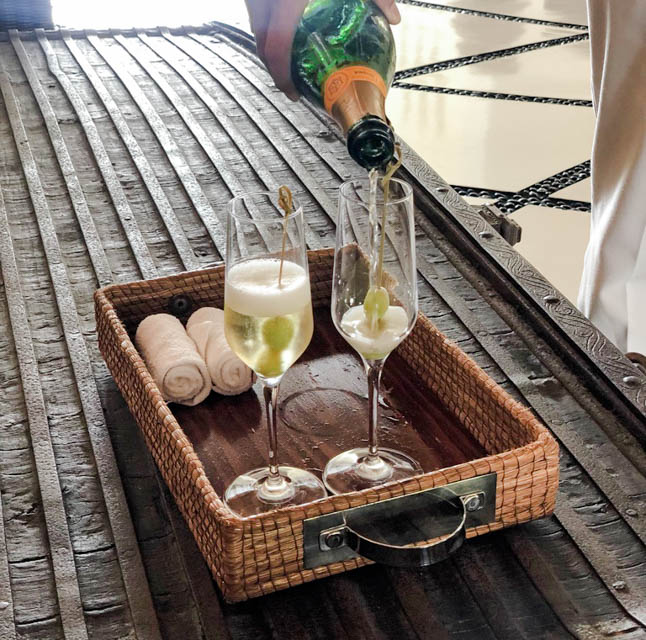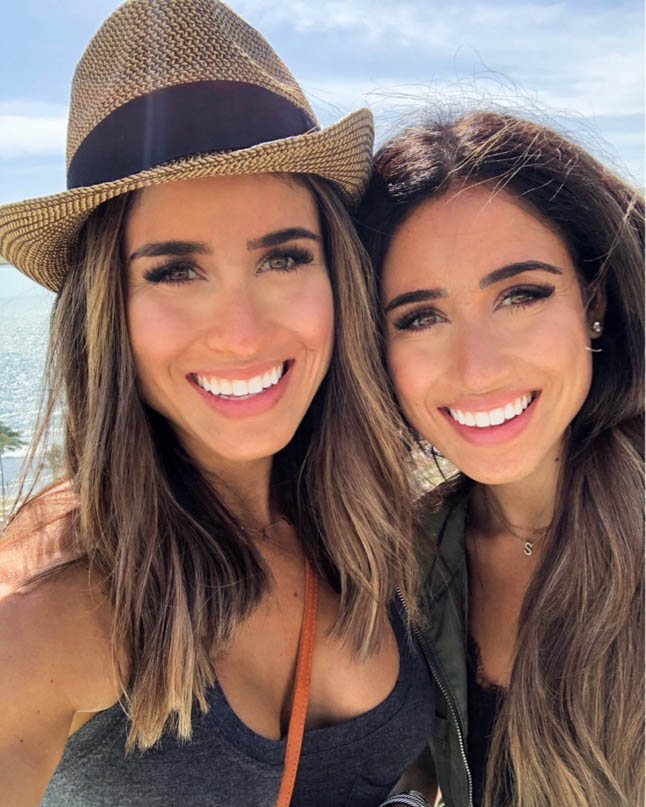 FITNESS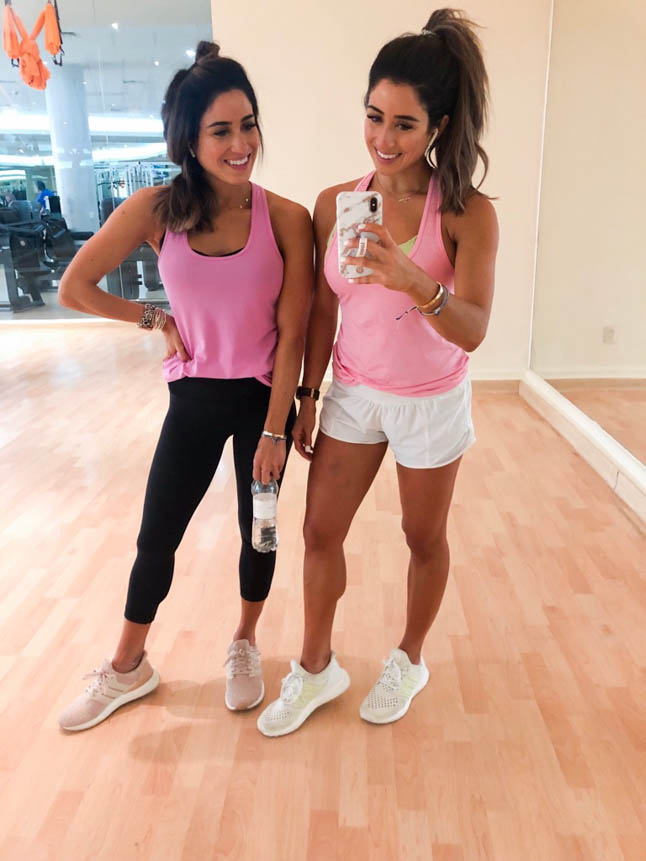 You all know we are avid gym-goers, so having access to a nice gym while we are out of town is important, and we know many of you all are the same way!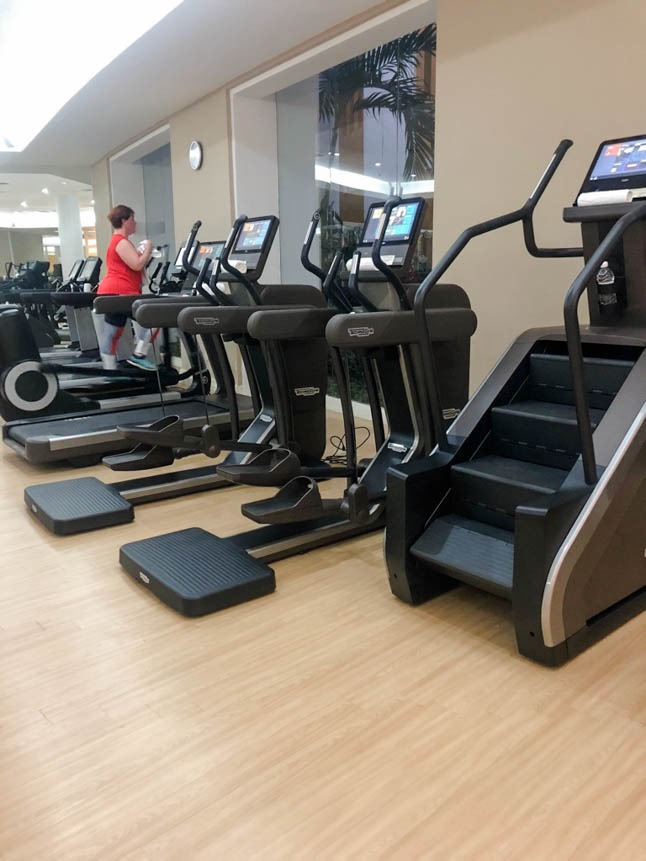 Their gym has everything you could want like free weights, upscale machines, TRX bands, cable machines, cardio equipment, and more!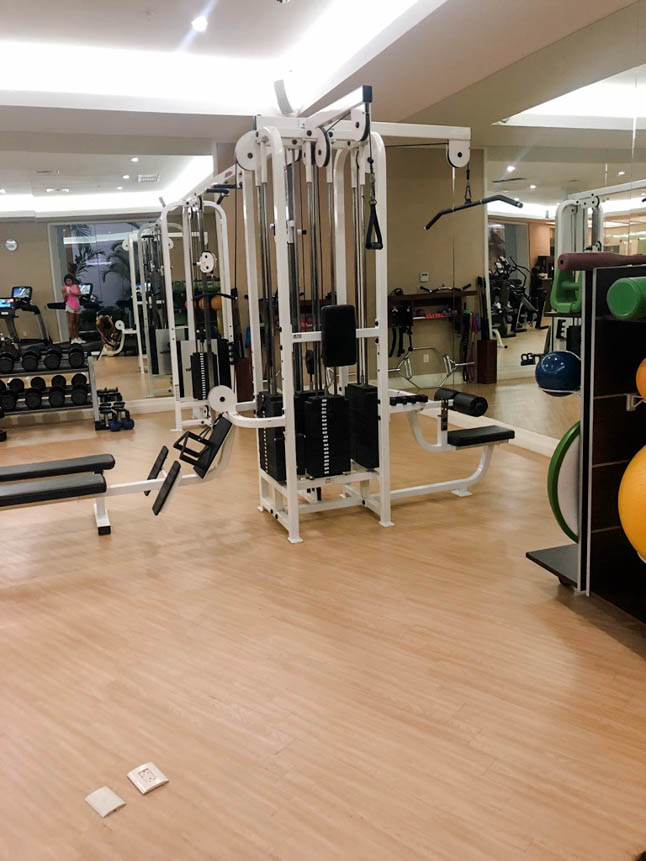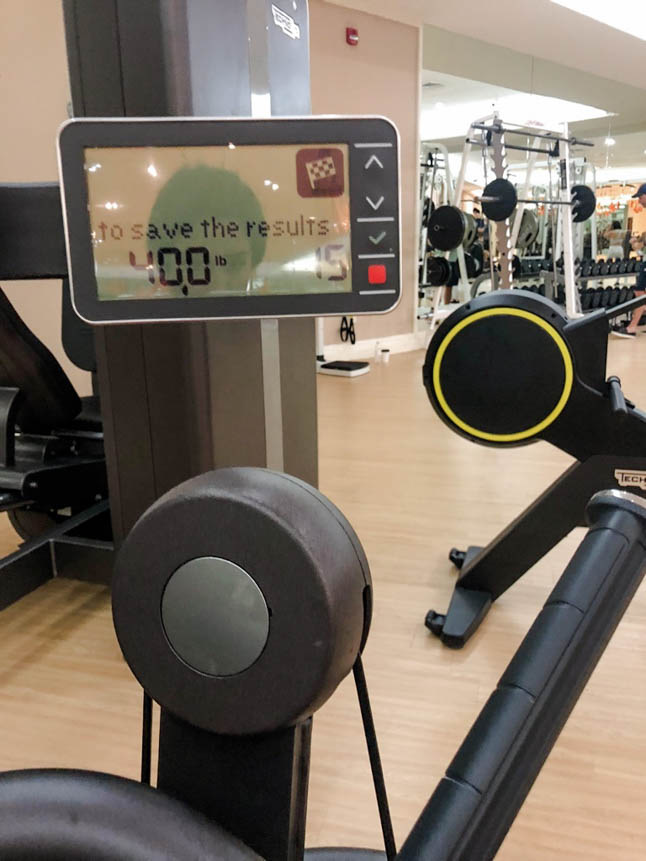 Also, they offer a ton of fitness classes like yoga, anti-gravity yoga, pilates, and more! We had the chance to take the anti-gravity yoga, which was SO fun. We were a little nervous before because it was not something we had done before, but we loved it. The instructor was great, and we loved that they offered a unique class like that there.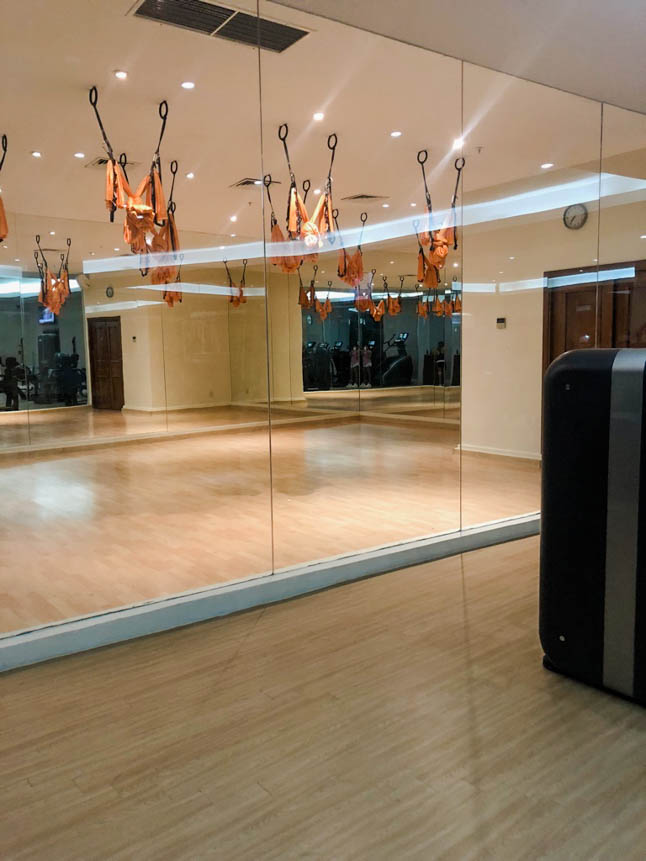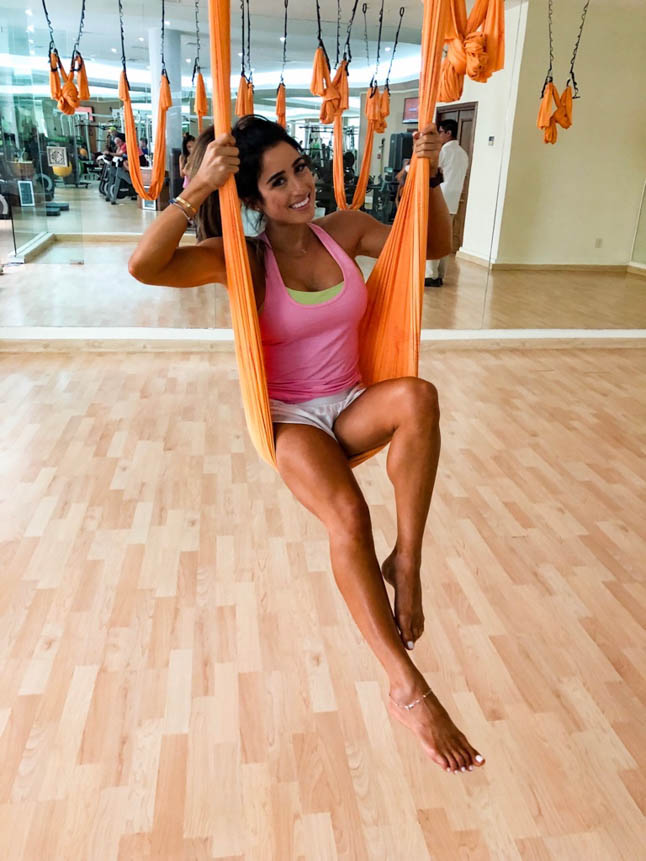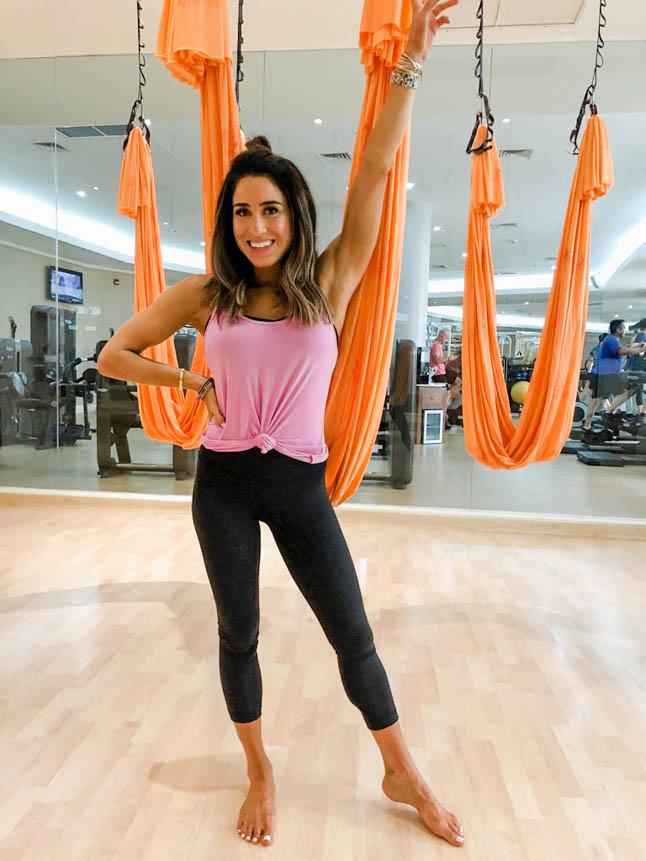 SPA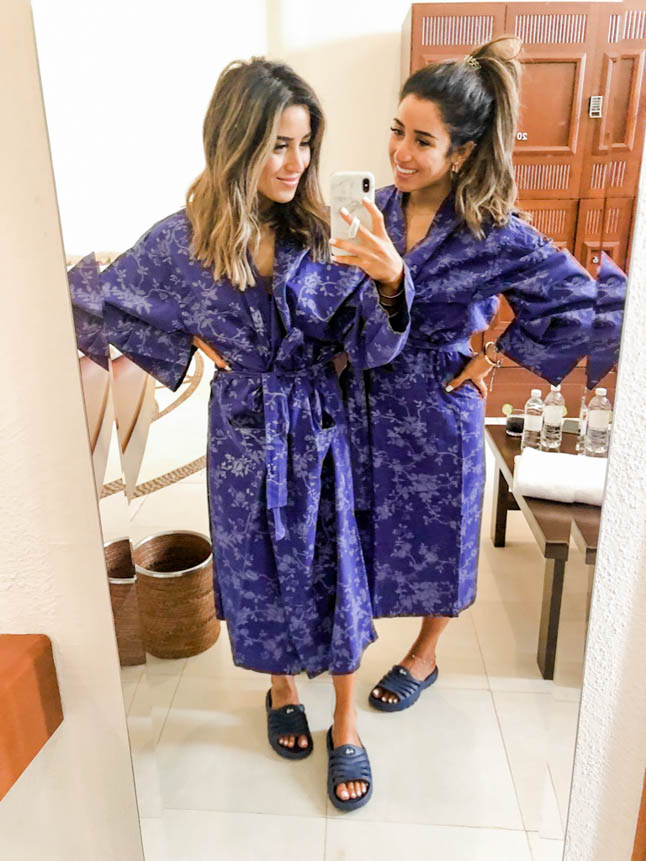 Sometimes we skip out on the spa treatments at resorts, but do yourself a favor, and DO NOT miss out on Se Spa! It has been included on Forbes Travel Guide's list of The World's Most Luxurious Spas, and we can definitely see why! They offer thirty different treatments, including facials, massages, scrubs, and more!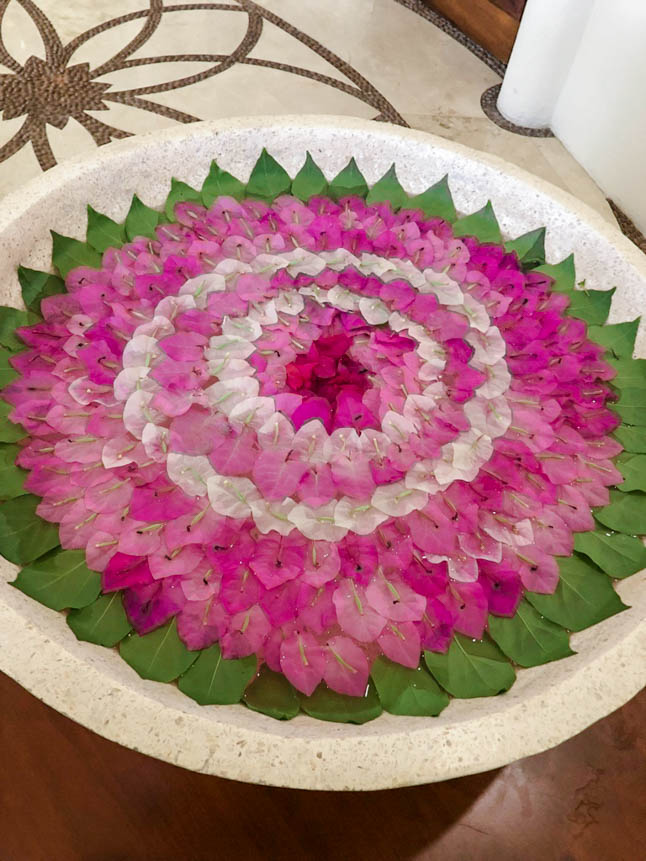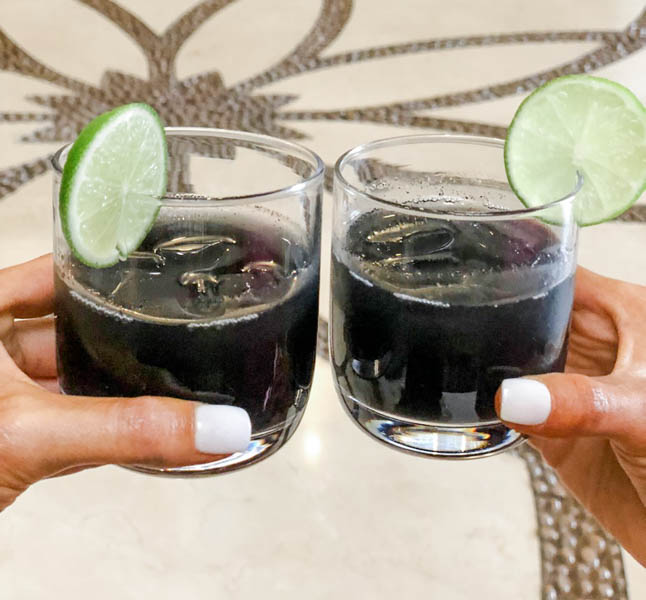 We experienced both the Water Journey and the Xocolat Massage.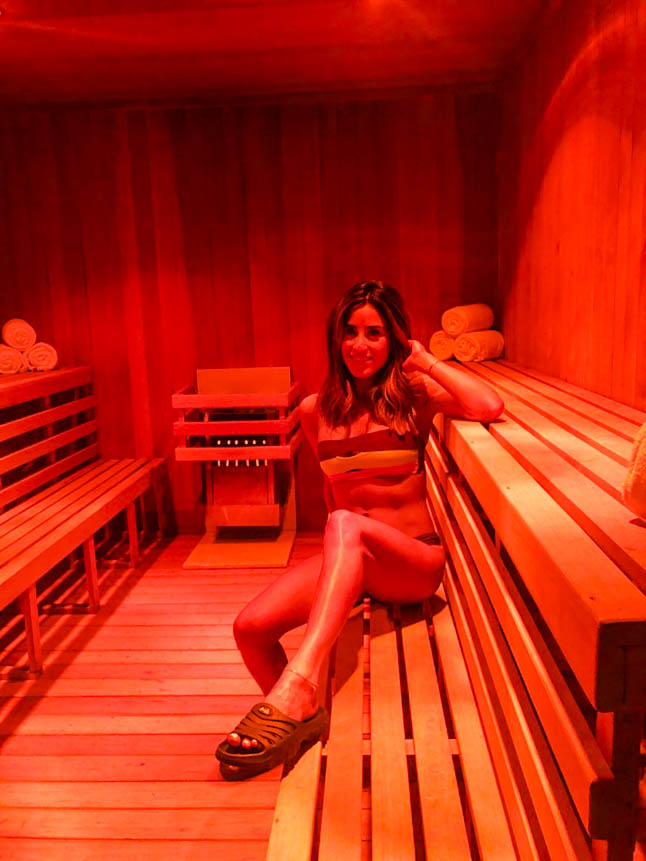 The water journey is an hour-hour-long experience where a personal spa valet takes you through seven steps: hydro refloxology, eucalyptus inhalation and steam room, cinnamon-infused sauna, hot and cold lagoon, jacuzzi, and a multi-jet pressured shower.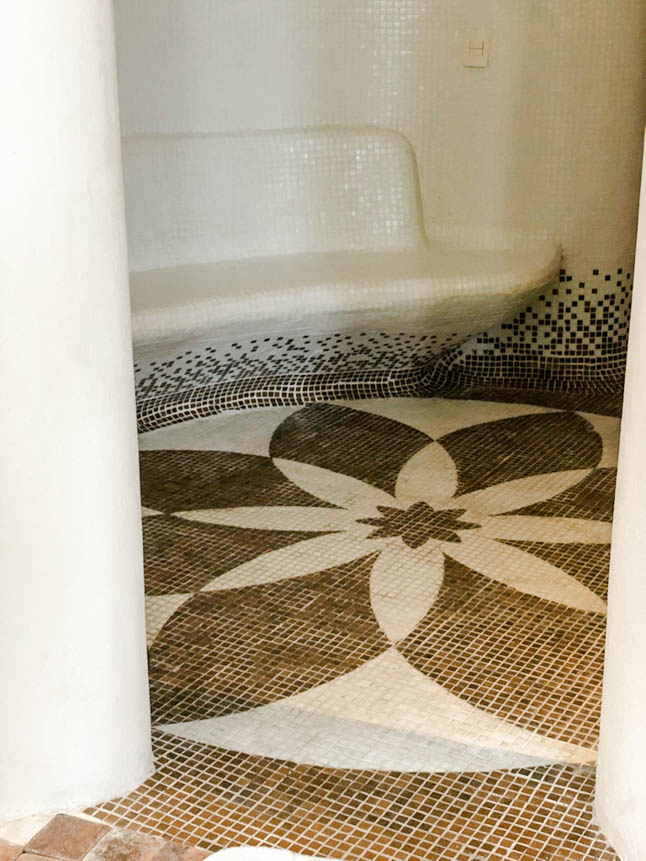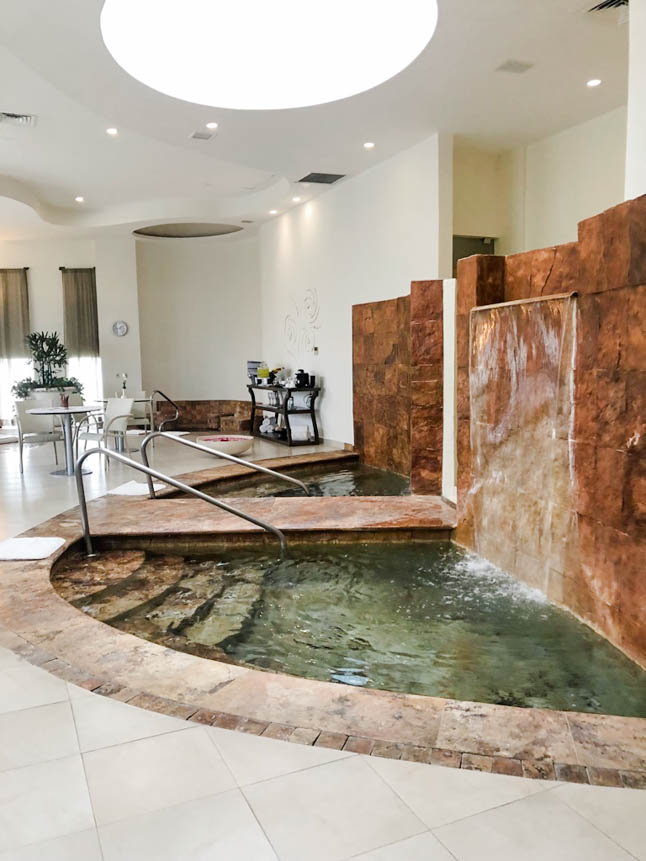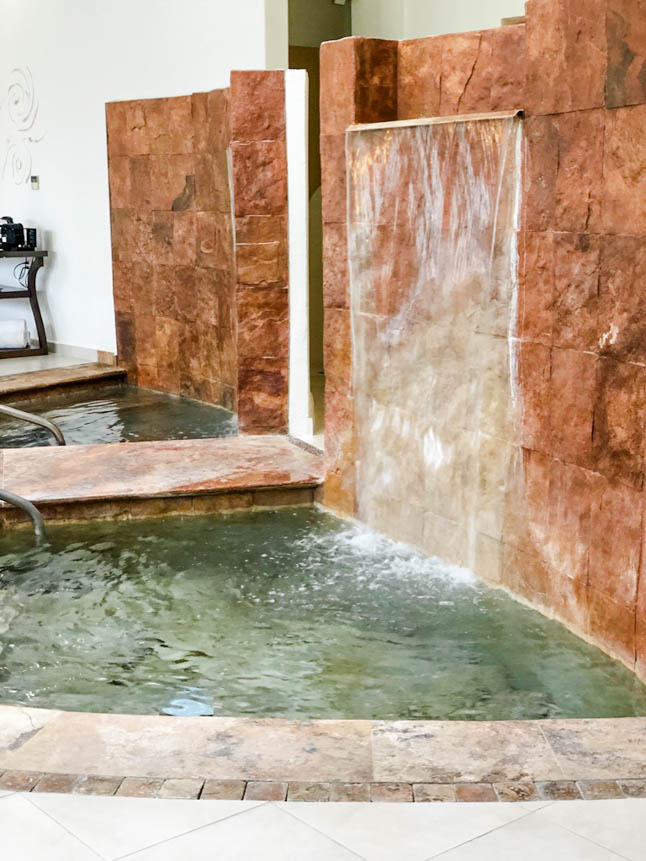 Throughout the process they provide some delicious and refreshing snacks like fruit skewers and homemade mango and berry popsicles!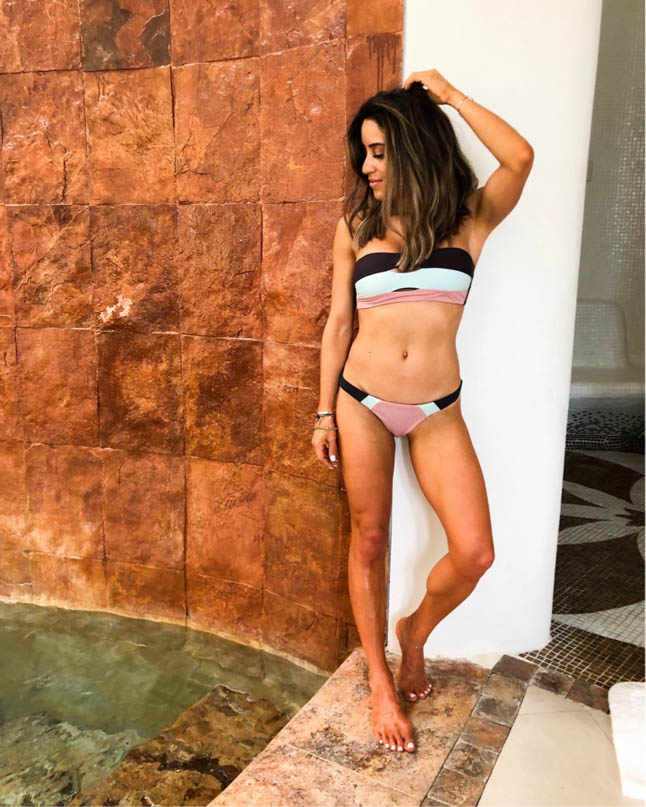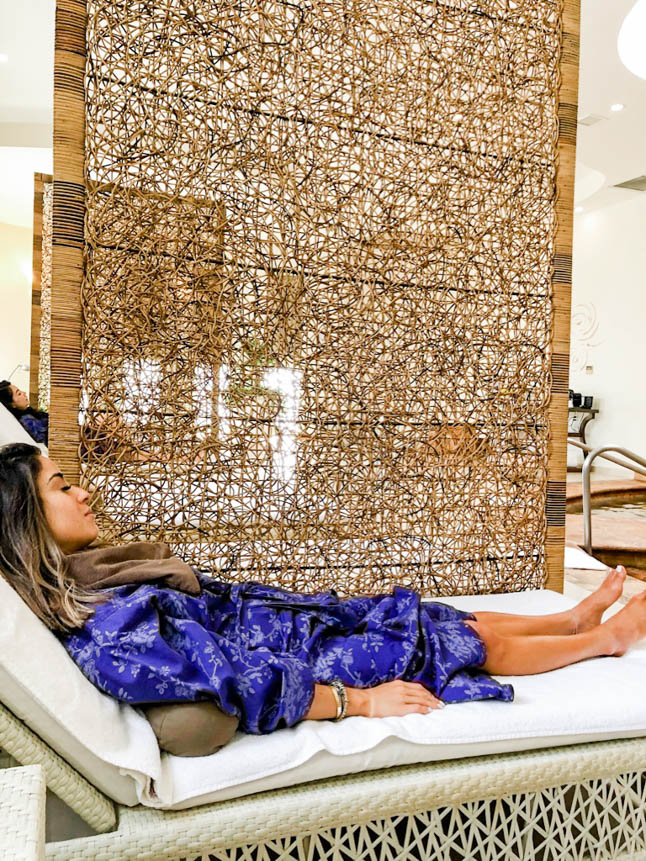 The Xocolat Massage is a body scrub treatment where they use coffee beans to exfoliate your skin and then apply a chocolate body mask, which as you can imagine, smells amazing! We wanted to eat it all, haha. They also treat you to a chocolate mask and facial. Yes, it is just as amazing as it sounds!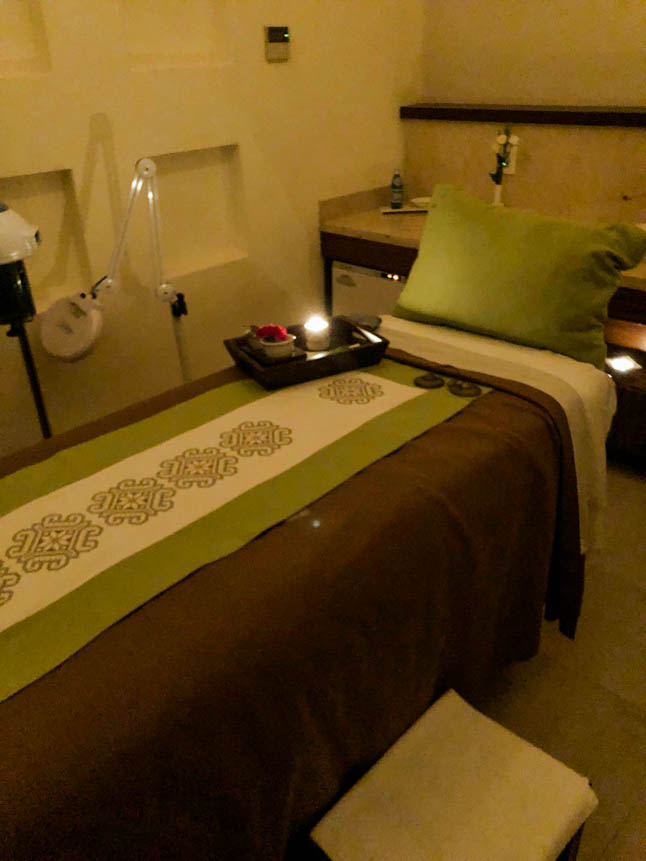 DINING
We were blown away by the food at this resort. You all know that we eat mostly plant-based, and very healthy, so we weren't expecting to have that many options. The food was out of this world, and even so if you don't eat healthy! They have tons of options for any diet, and pretty much cover all bases in the food area. They have six restaurants, and three of them have been awarded with the AAA Four Diamond Award.
Azul: International Cuisine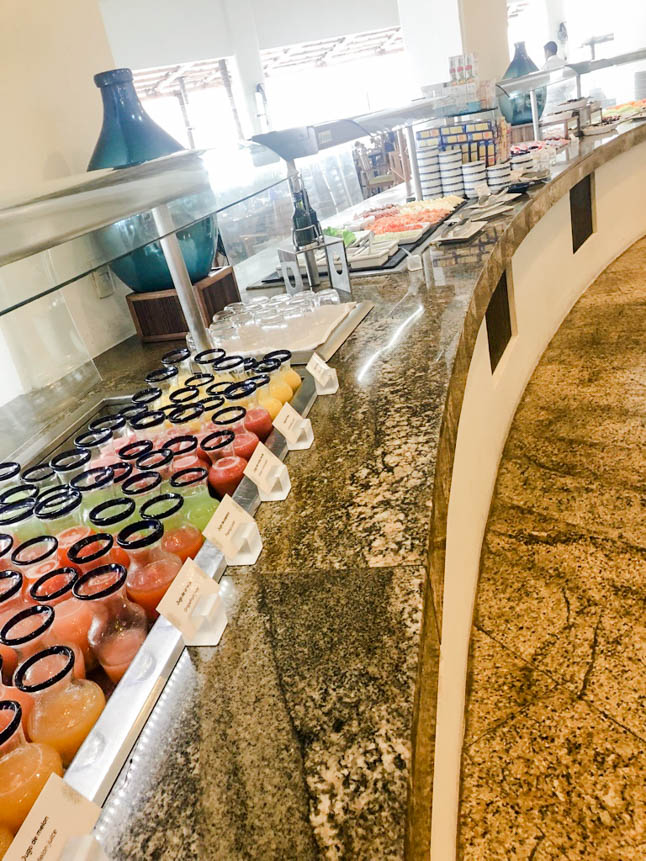 This restaurant is actually a buffet, but it is upscale, and presented so beautifully! They are constantly changing out the dishes to keep everything fresh. Azul also overlooks the beach, so the view is incredible!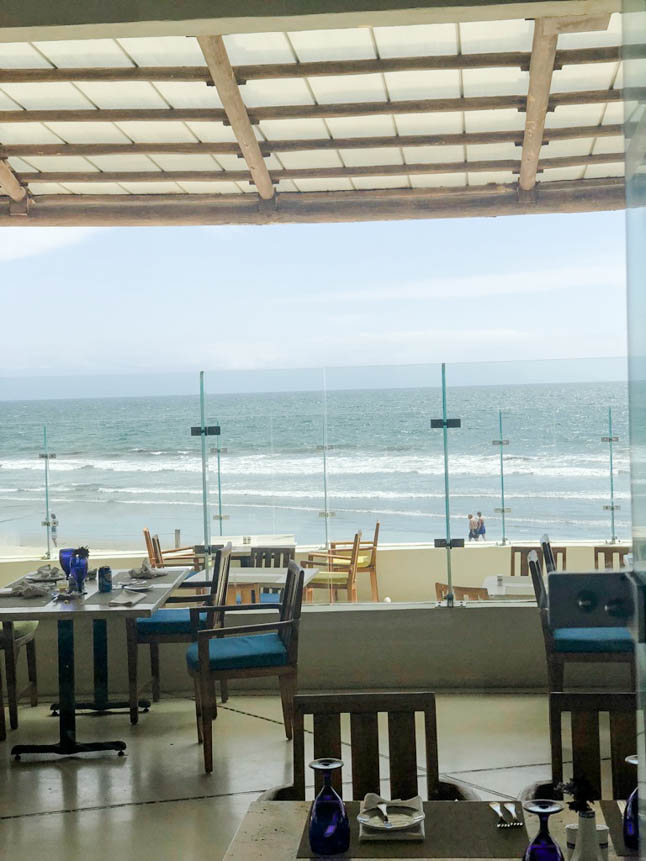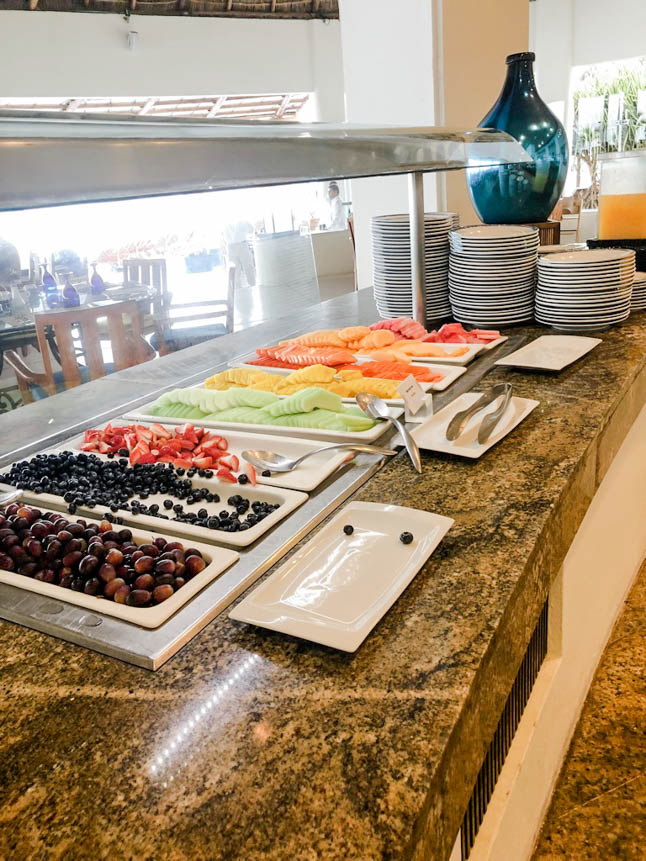 We ate here for breakfast and lunch every day we were there! They had tons of options like fresh fruits, an egg station, pastries, fresh juices, and other gourmet foods.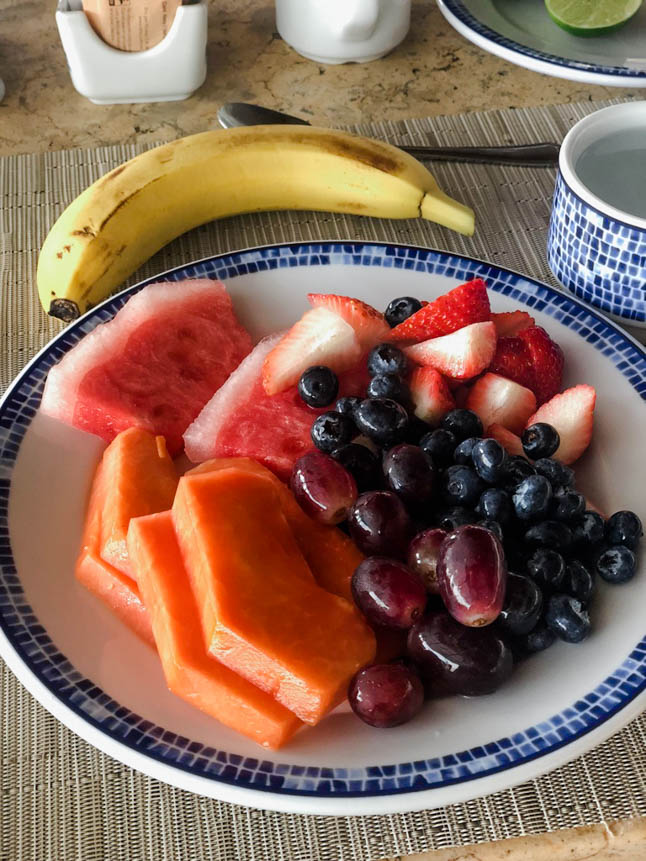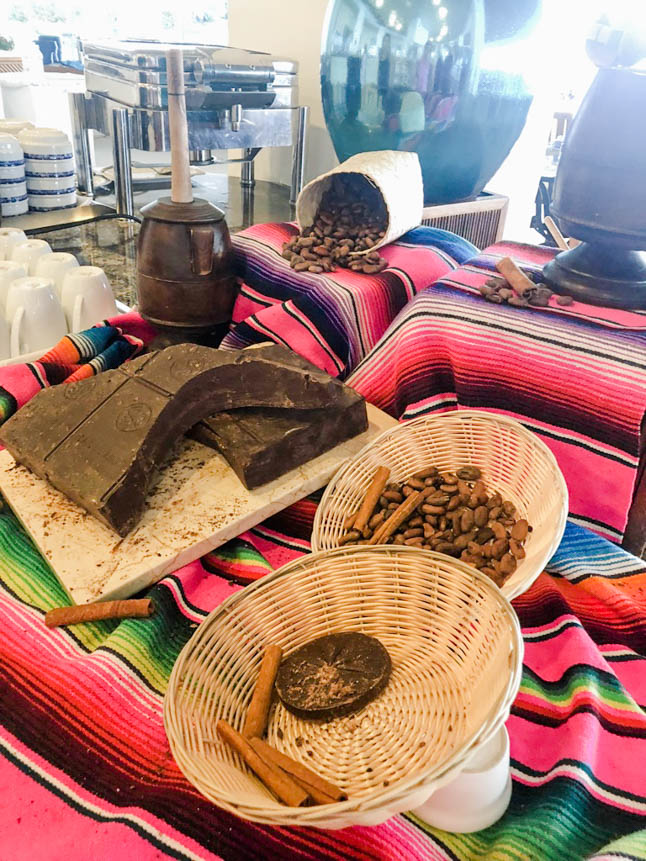 While we were staying there, they had a big cacao festival going on! Every restaurant had chocolate-themed drinks and meals, which was so cool. They even had hot chocolate and other treats at the Azul buffet.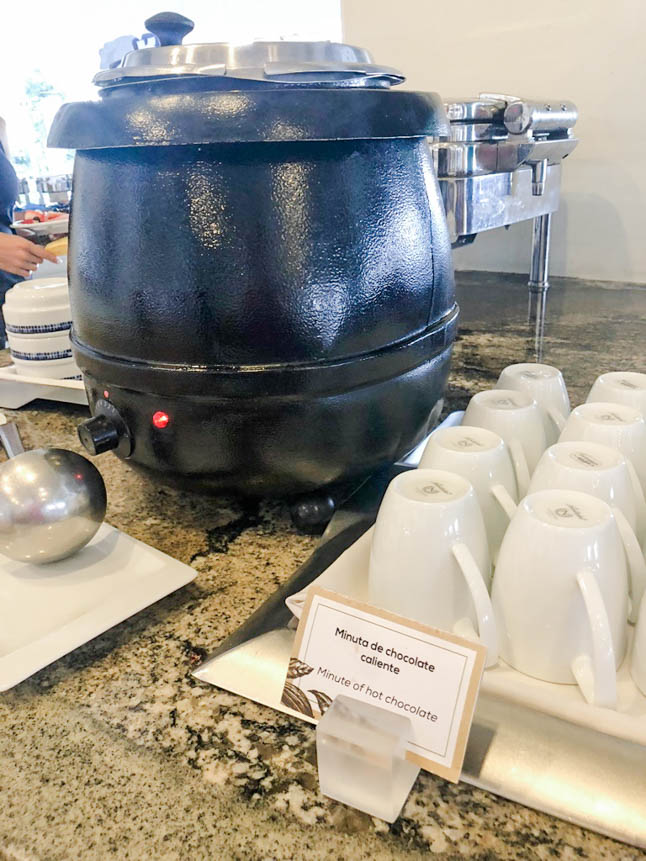 For lunch and dinner, they have a huge salad bar, sushi bar, dessert bar, and every entree option you can think of.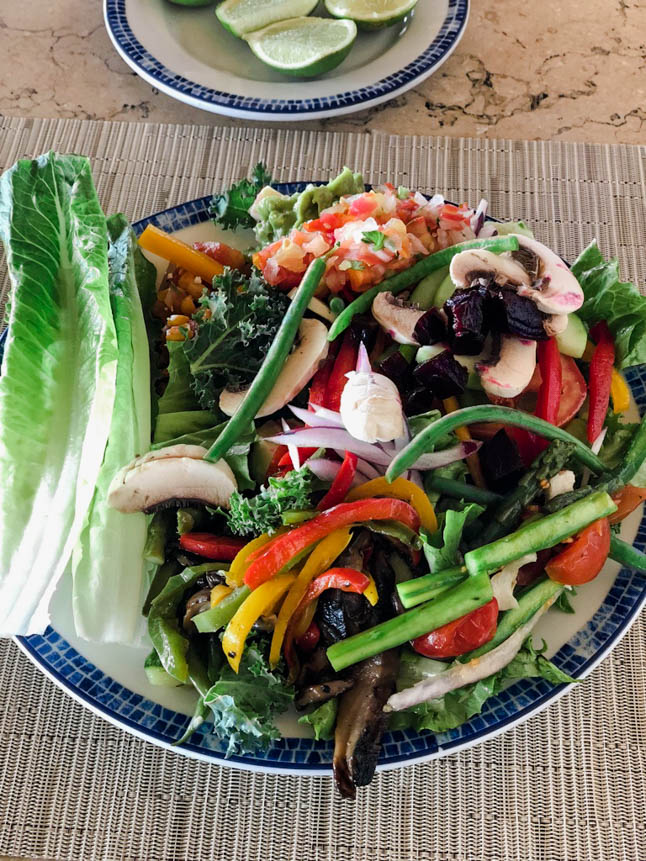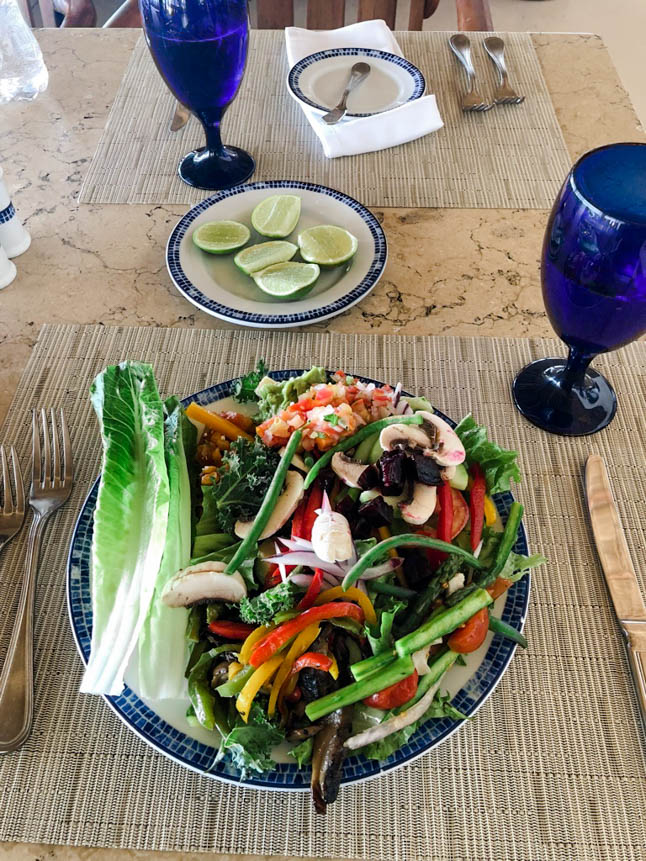 Frida: Mexican Cuisine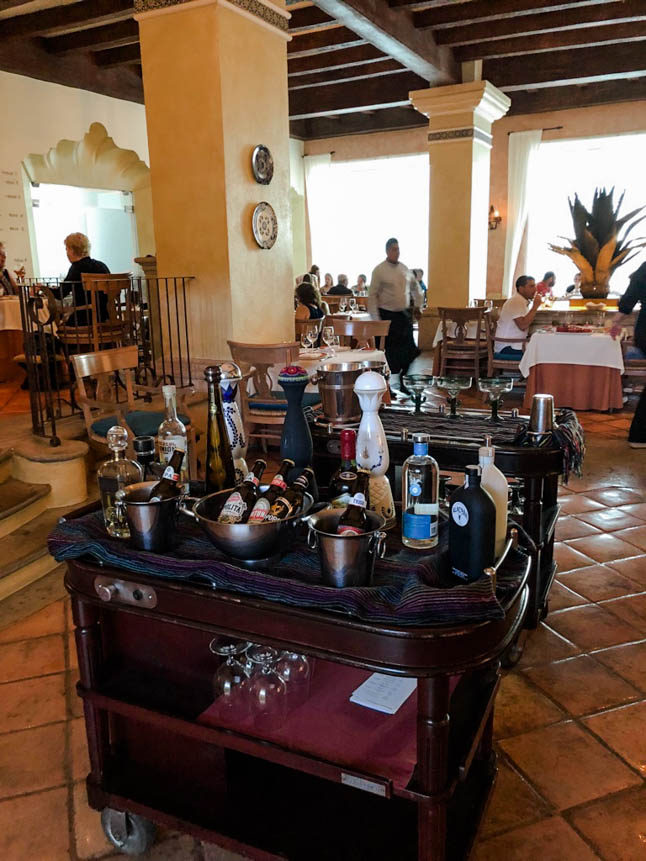 We ate here on our first night! They had a lot of traditional Mexican dishes like upscale tacos, seafood, and more!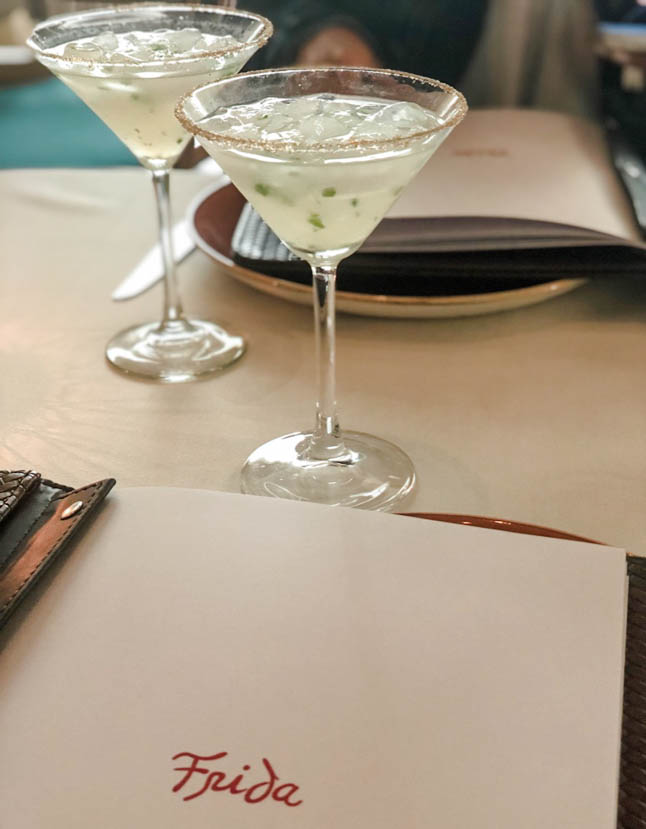 We started with their house margarita and their table-table-side guacamole (you know that was our favorite part!).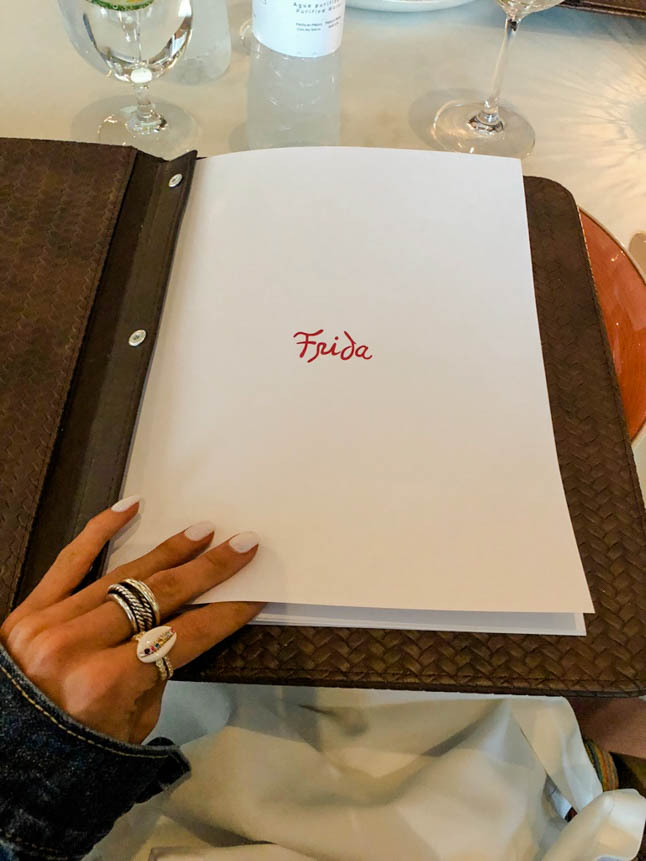 We also loved that they had a lot of vegan options like these nopal tacos that we thought were amazing!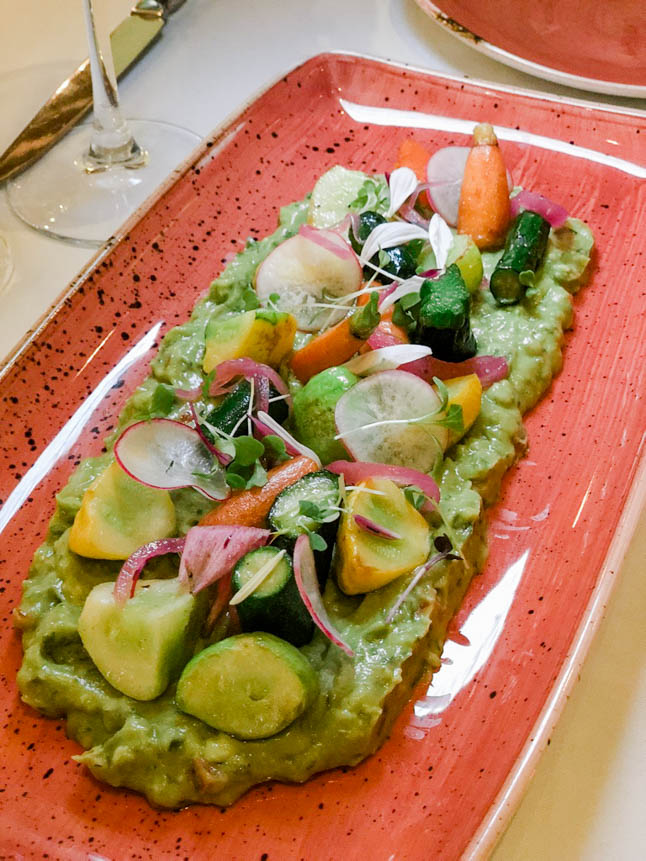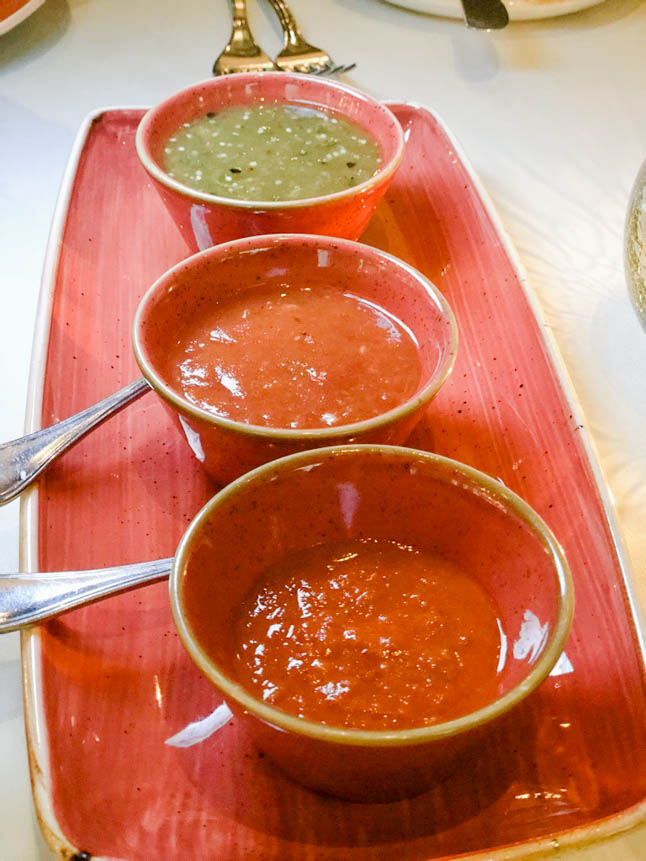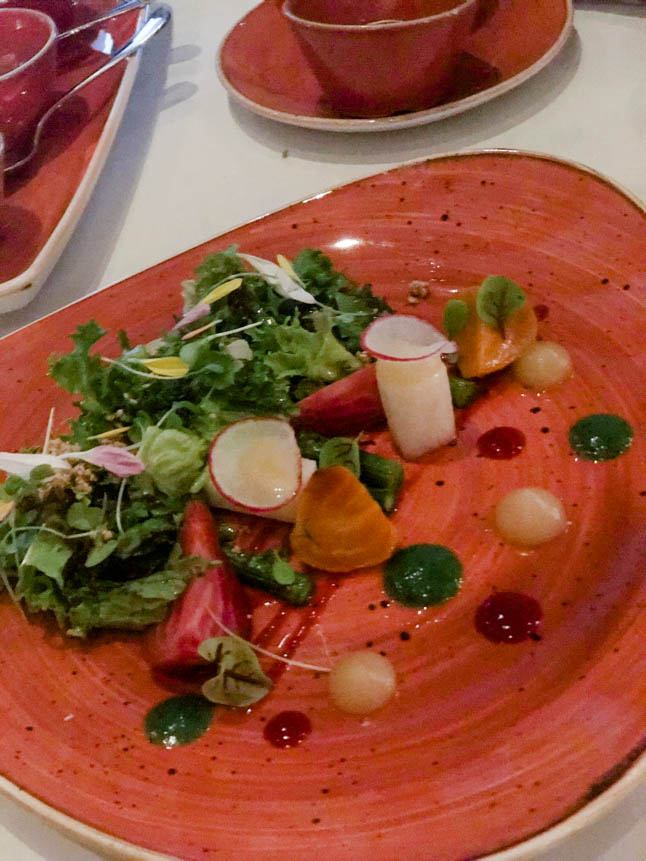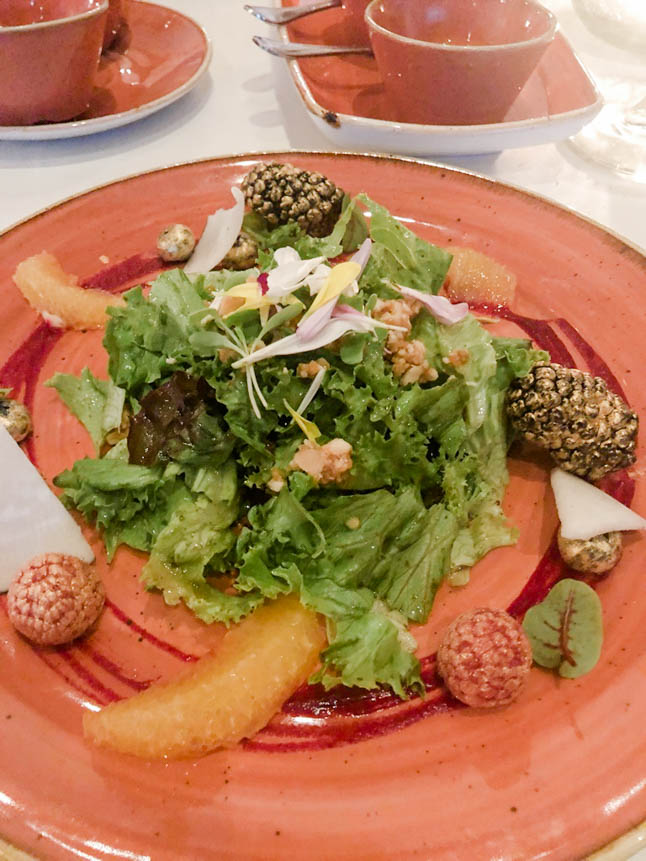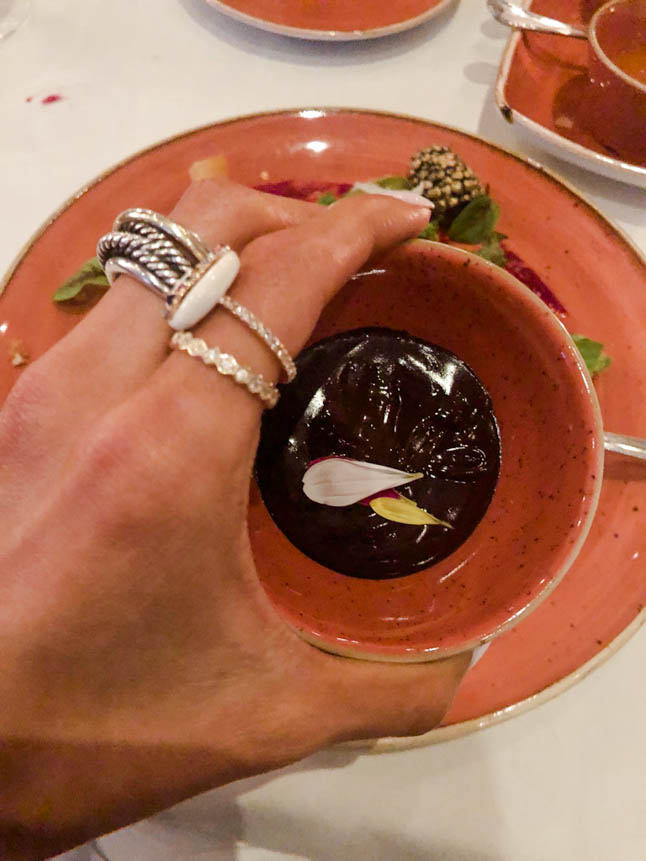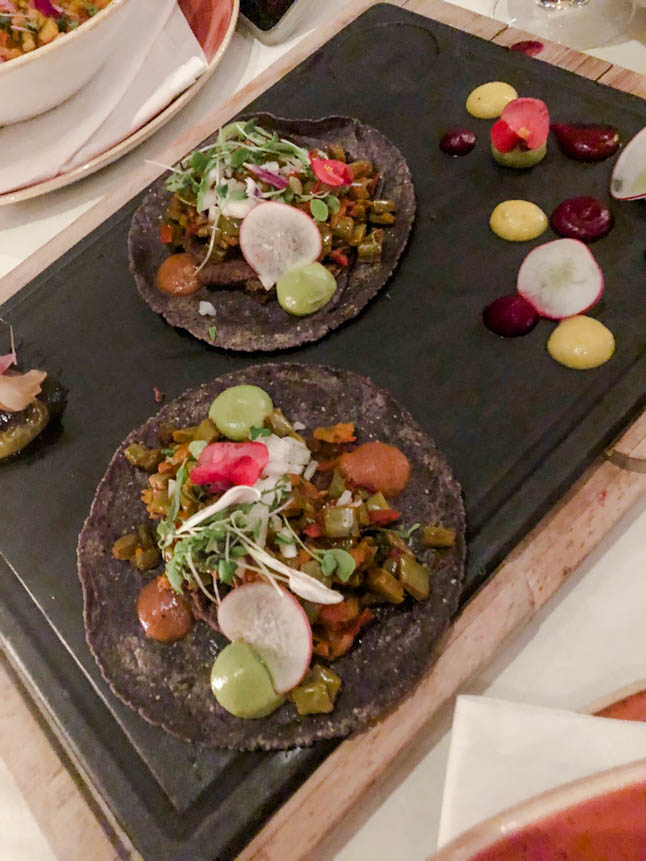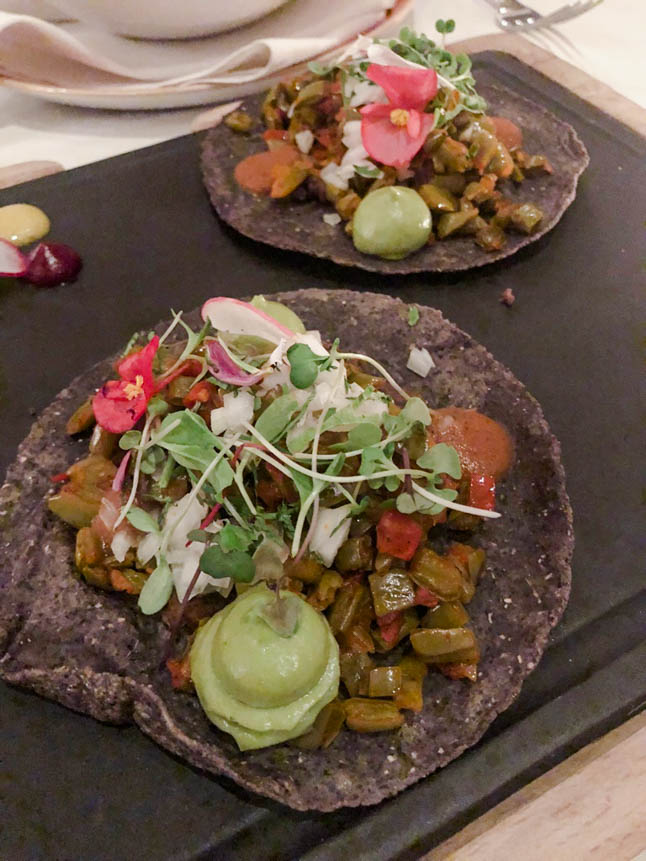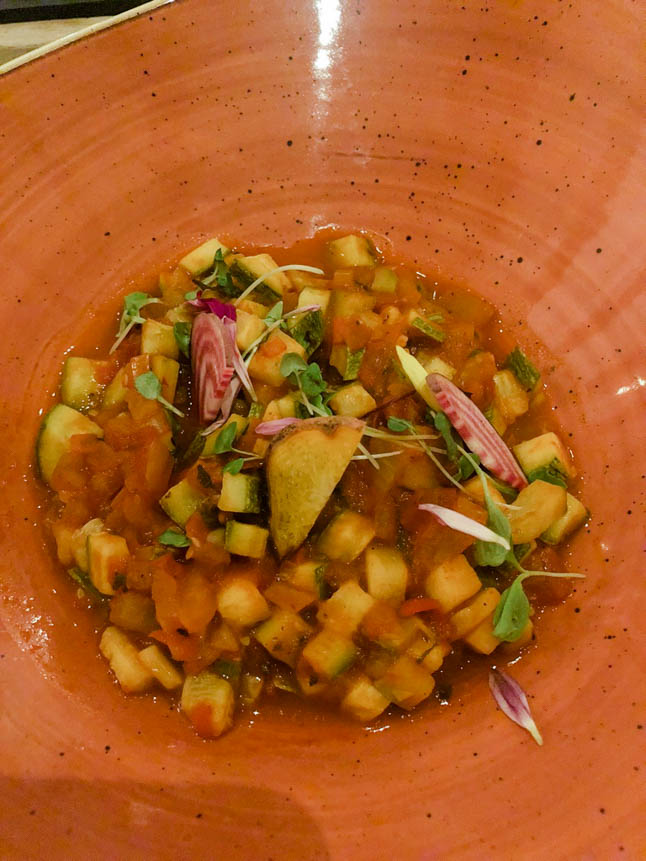 Lucca: Italian/Mediterranean Cuisine
We LOVED the food here! They were super accommodating with our dietary needs, and the food was delicious. They have everything from fresh pastas to pizzas, and also a lot of fresh seafood and meat options.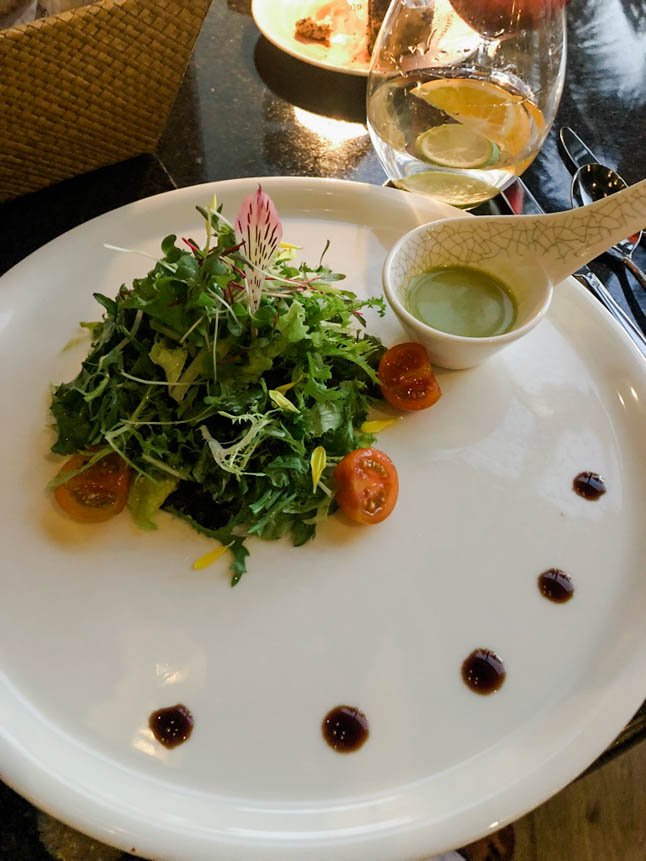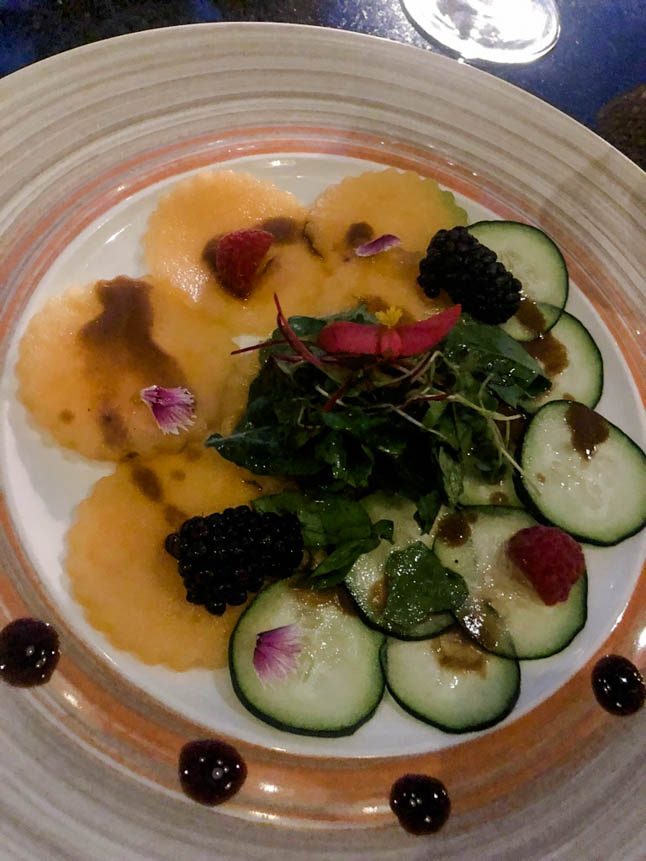 We got a green salad to start, a pumpkin cream soup (made with coconut milk), a melon and cucumber appetizer, a pesto caprese salad, and they made these vegetable filled pastas for us out of zucchini.
And, for dessert, they made us two plant-based desserts: a chocolate cake and a key lime pie. Both were incredible and creative!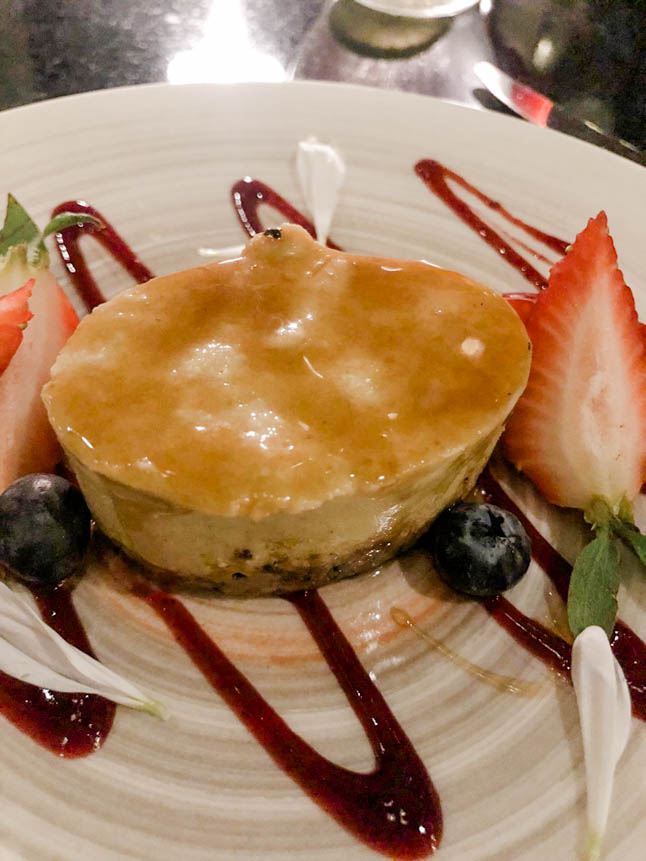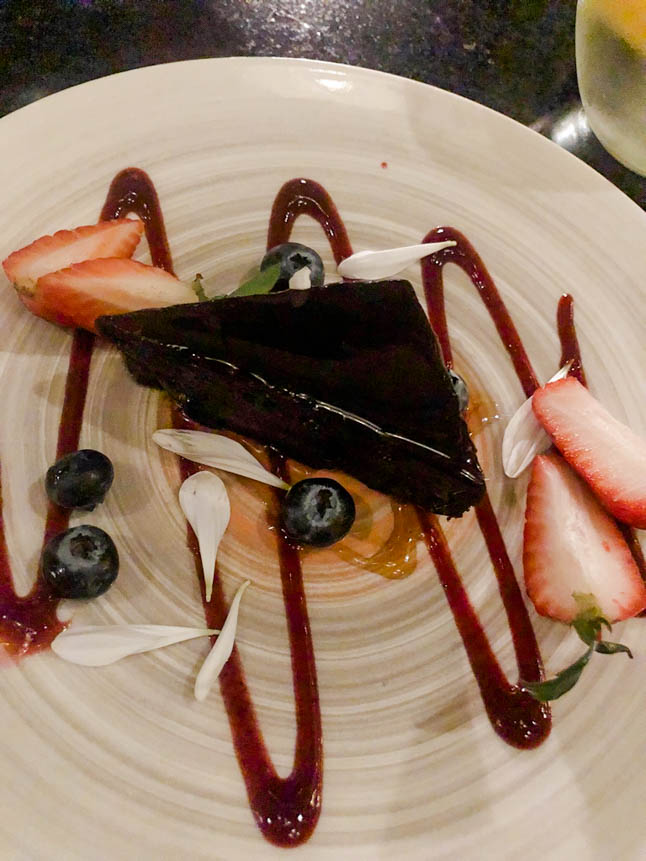 They also made us a tiramisu martini for dessert, which was to die for, and a berry, mint, and lime cocktail to start our meal with!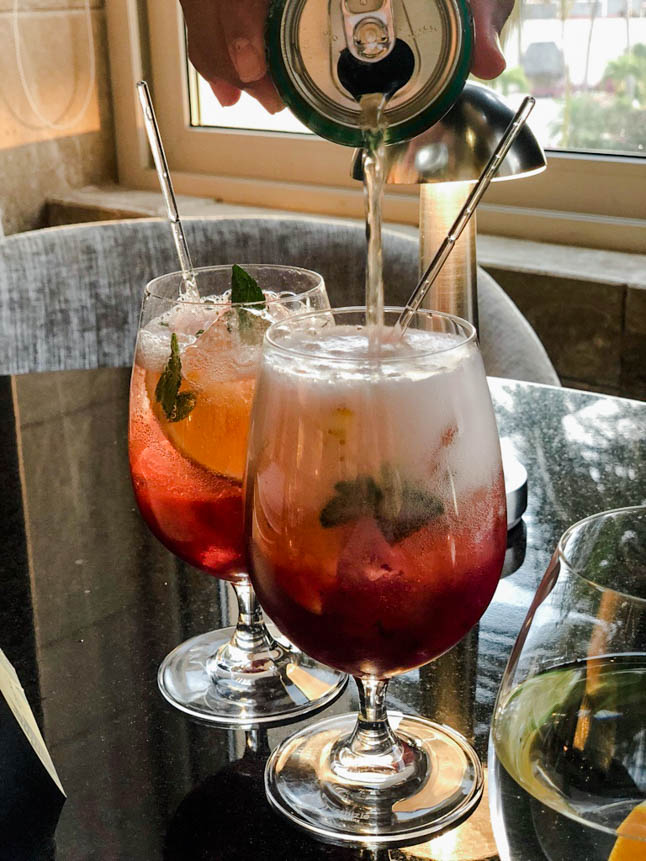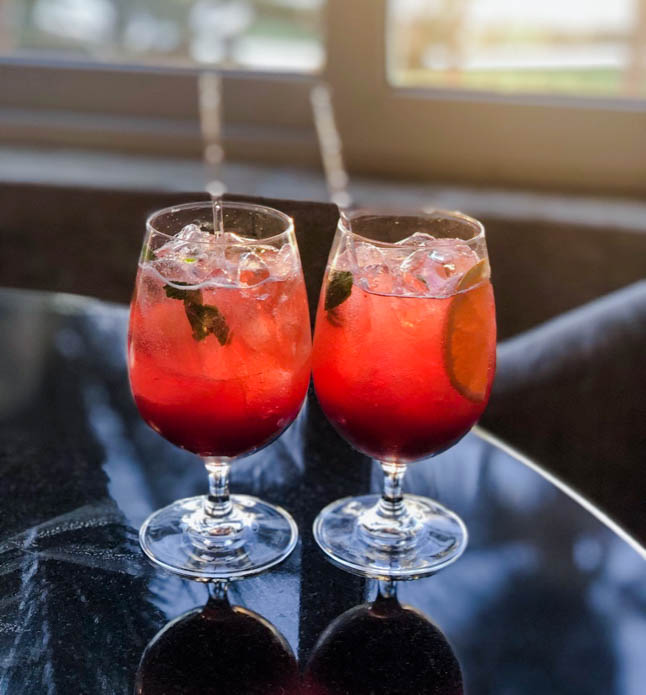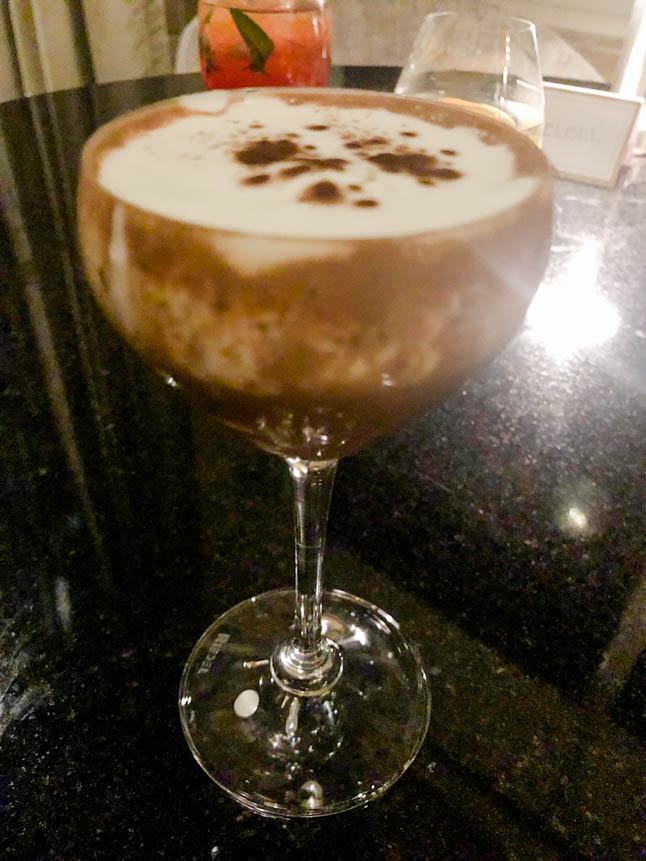 Sen Lin: Asian Inspired Cuisine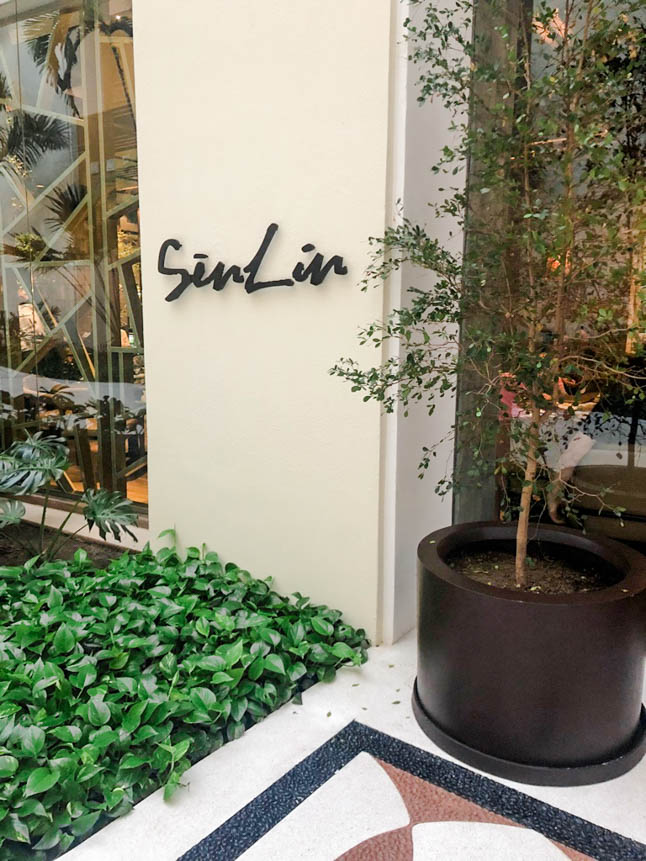 This restaurant is one of their newer restaurants, and the decor is absolutely stunning.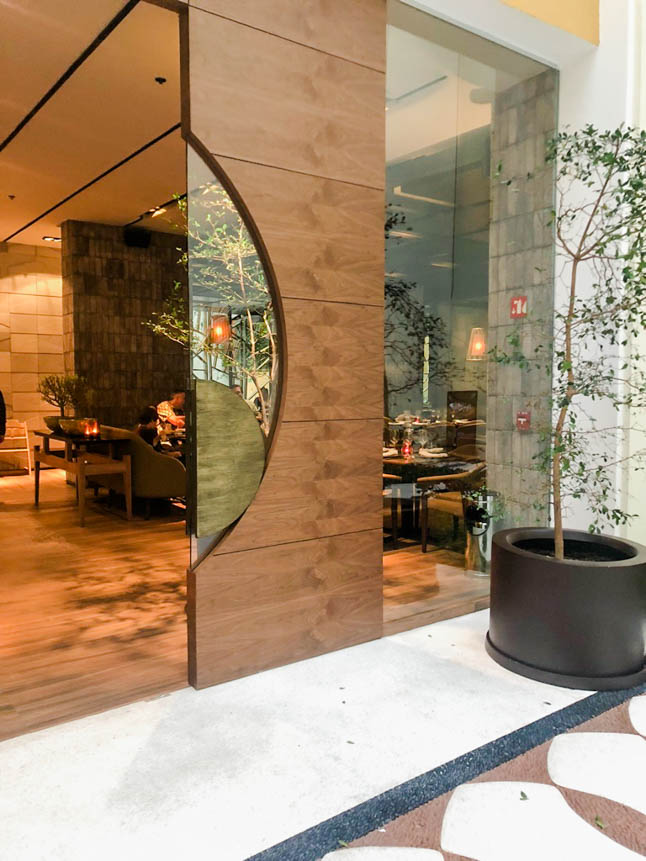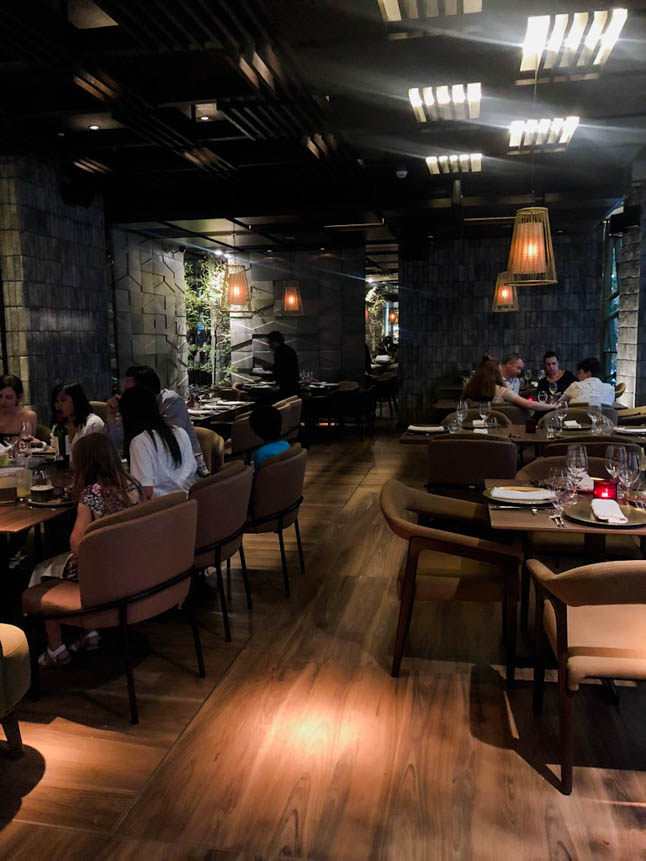 They have everything you could want like soups, spring rolls, yummy noodle dishes, traditional asian entrees, and more!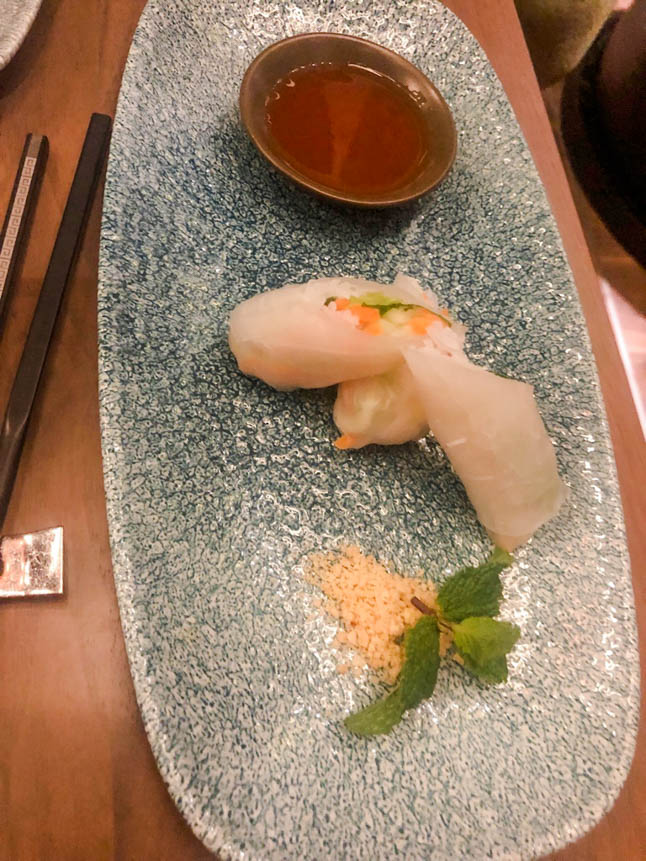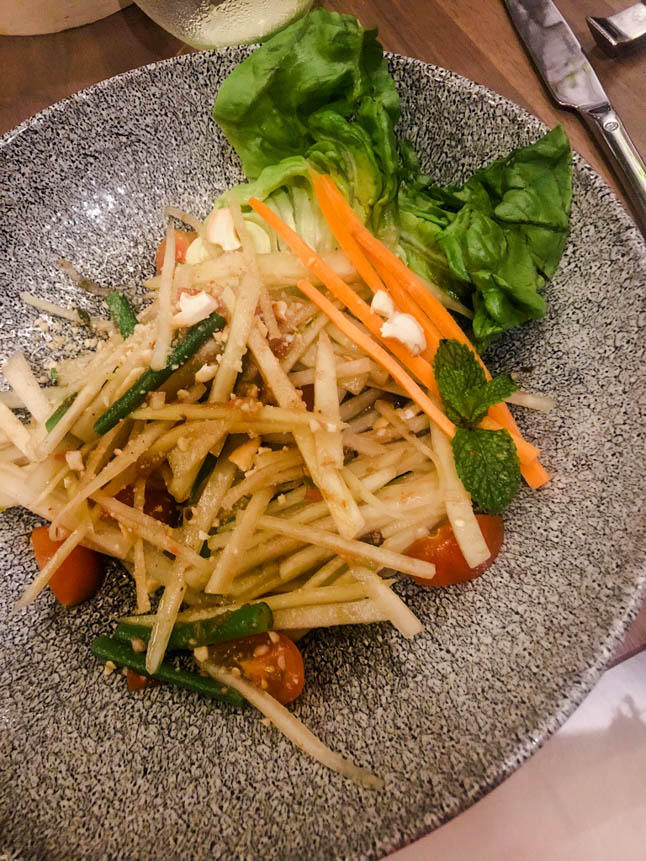 We got the Papaya Salad, the Vietnamese Vegetable Rolls, and the Vegetable Dish that had curry and turmeric and was delicious!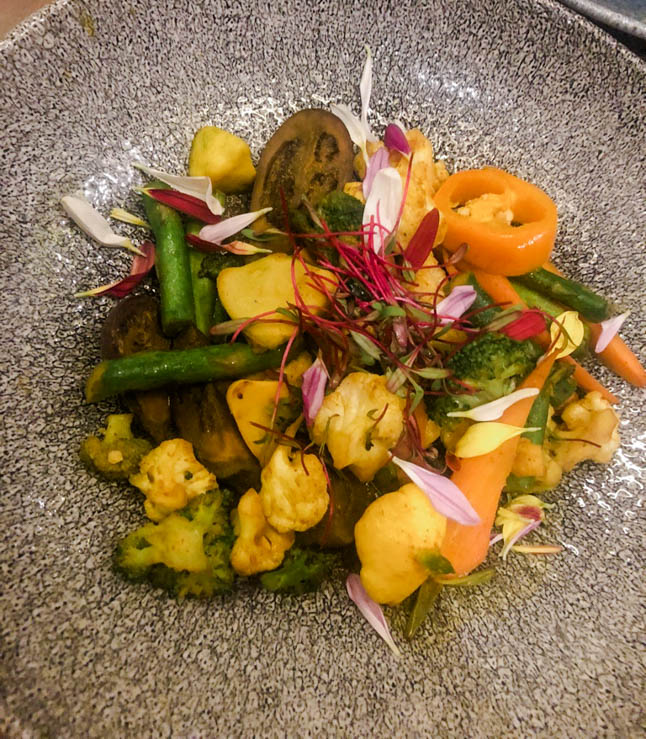 They also made us a great drink that had curry and cinnamon in it!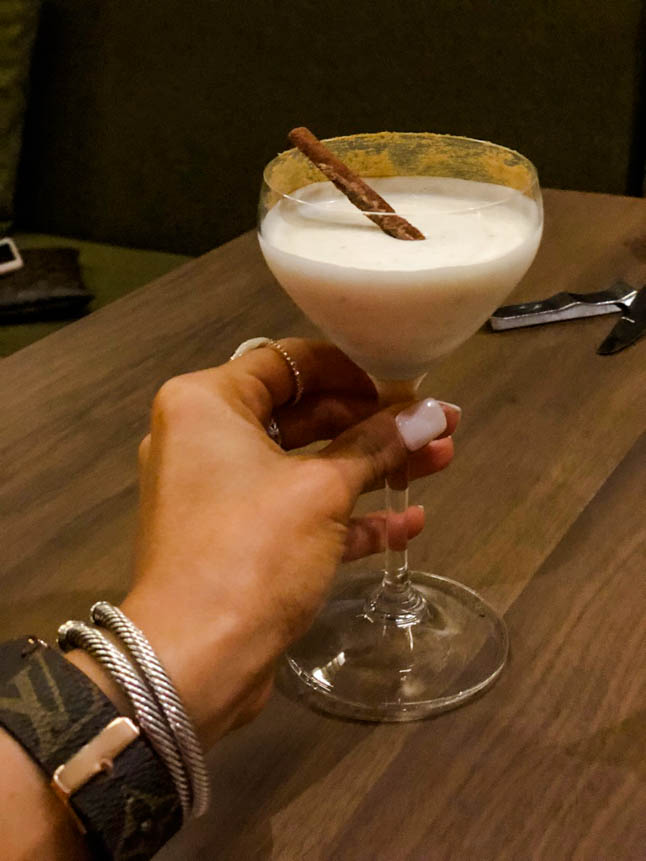 In Room Dining :
We ordered room service once while we were there, and they had some really good gourmet options!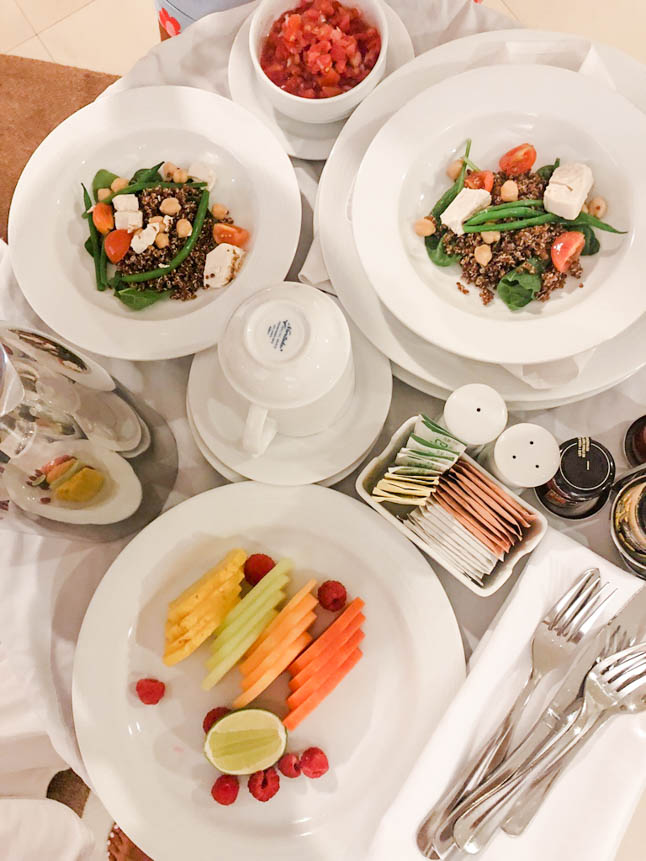 They had everything from sandwiches to pasta. We ordered some salads, guacamole (of course), fresh fruit, and some hot tea!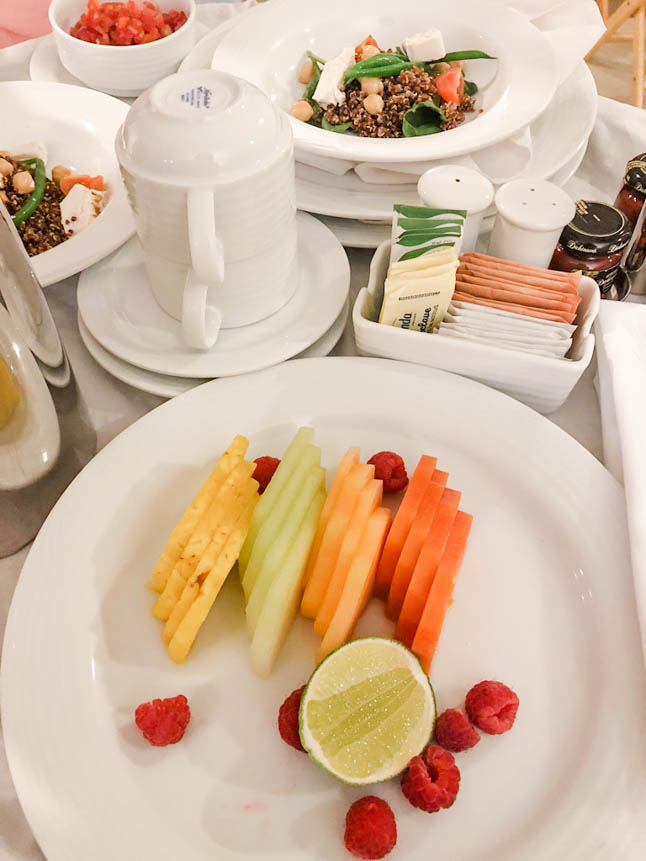 Piaf: French Cuisine
Selva Del Mar: Poolside Dining (snacks like burgers and nachos)
BEACH/POOL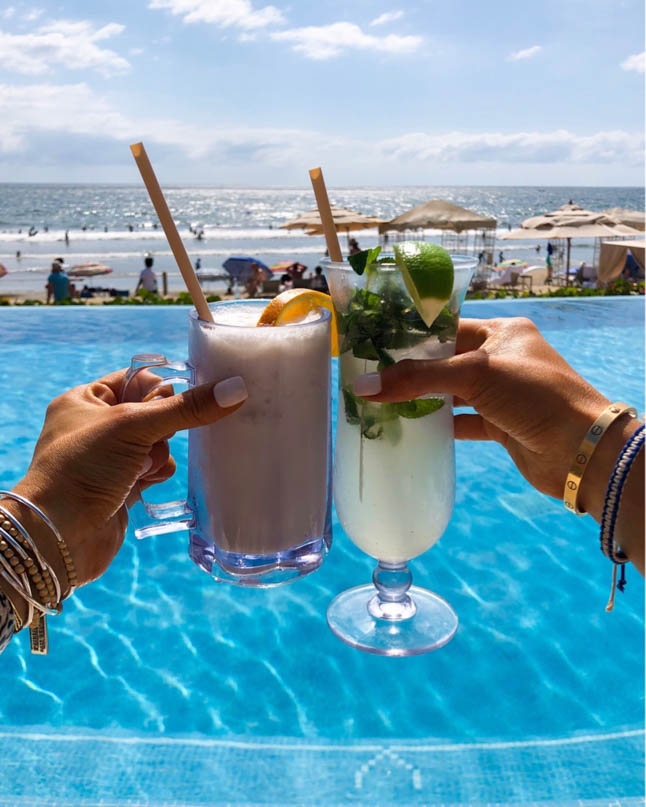 The pool is gorgeous, and has a lot of presence, especially when you're taking a lot of Instagram pictures.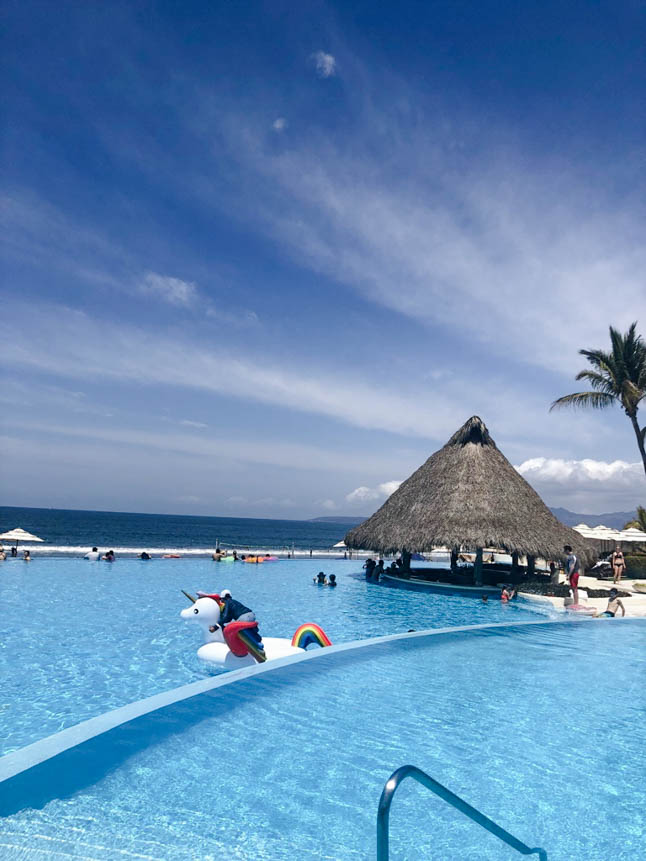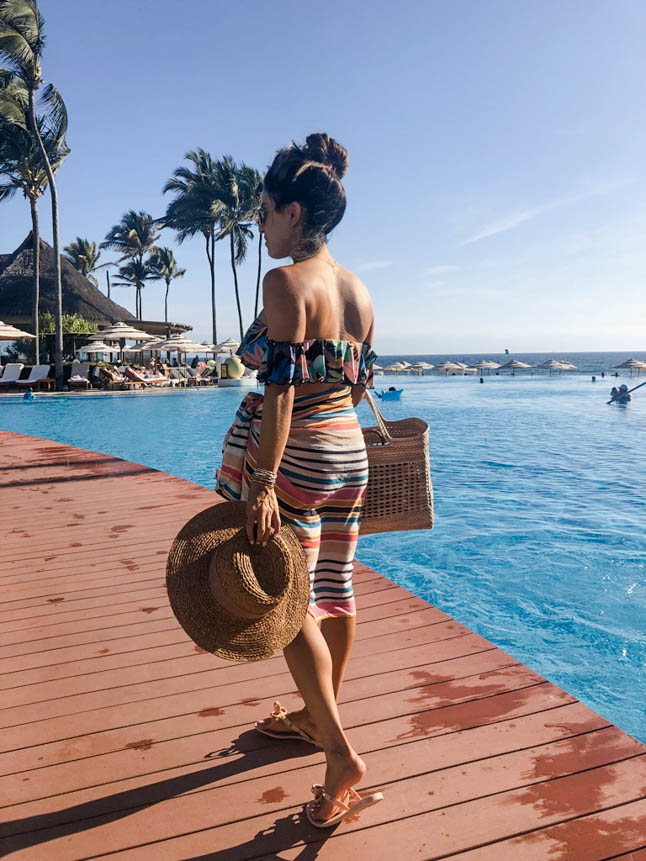 It is surrounded by perfectly manicured greenery and flowers. The pool is a three-tier infinity pool, all with different temperatures of water. They have a ton of cute pool floats to hang on, and the view overlooks the beautiful ocean and mountains.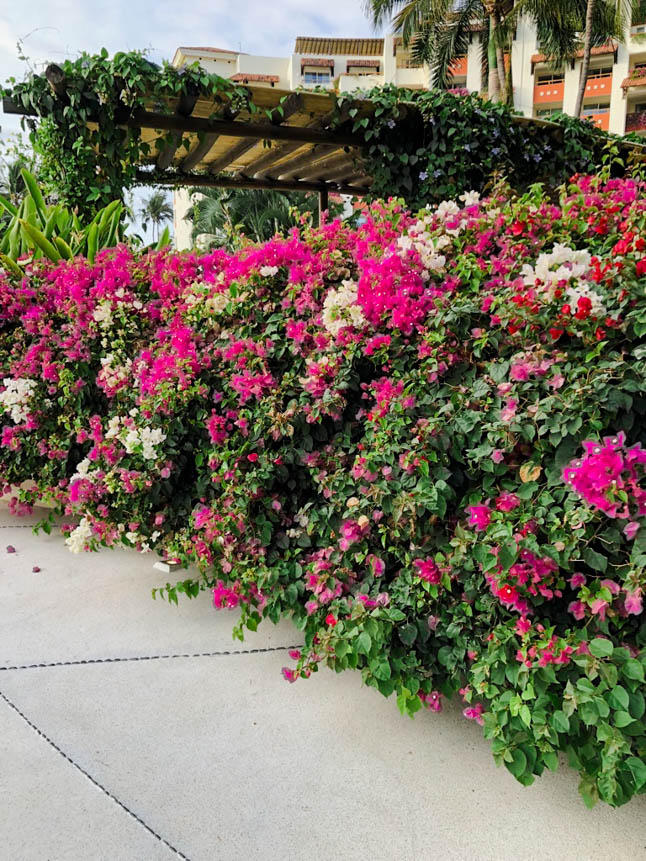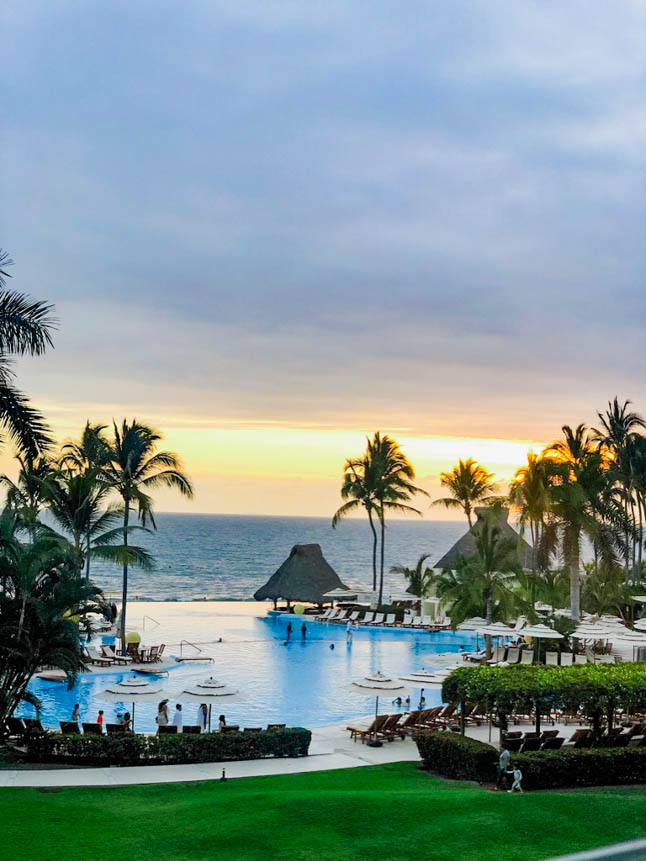 The chairs are so comfortable, and there are a ton of staff members all around to bring you any kind of drink or snack you want!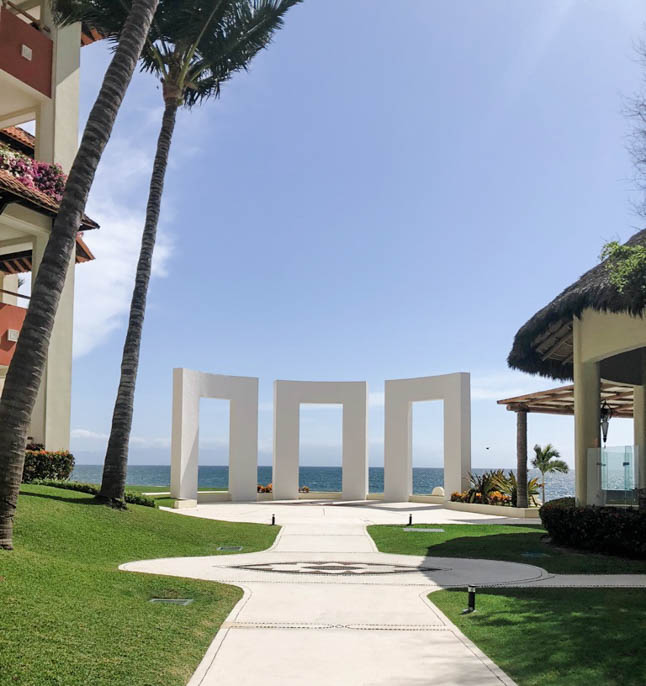 There is also seating on the beach, if you want to hang out there for the day! They have cabanas and chairs and water sports like kayaking available.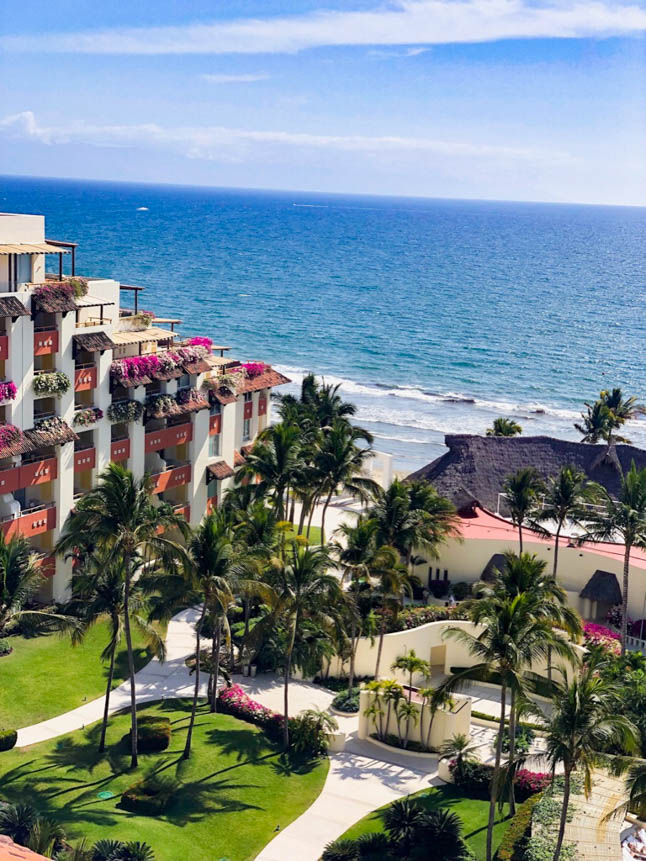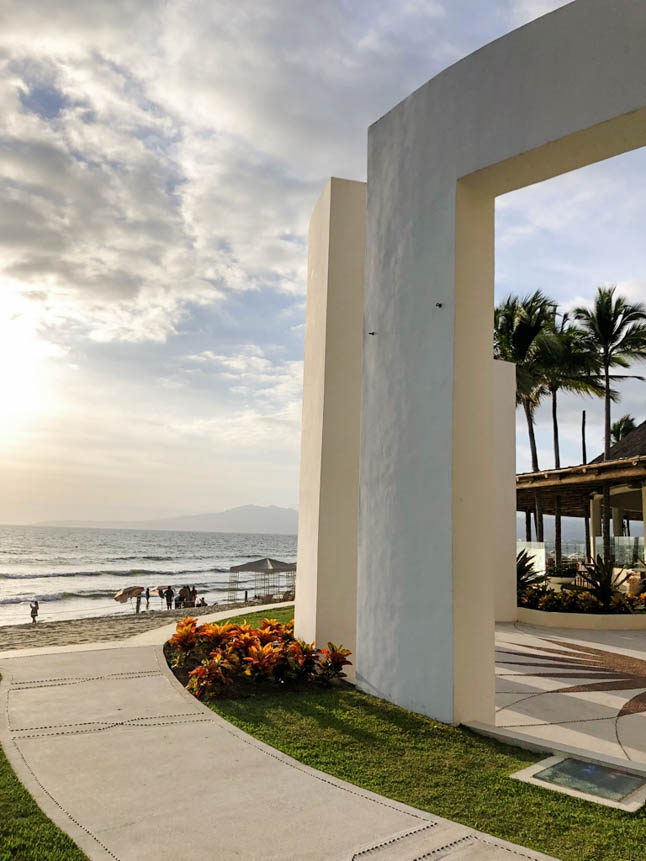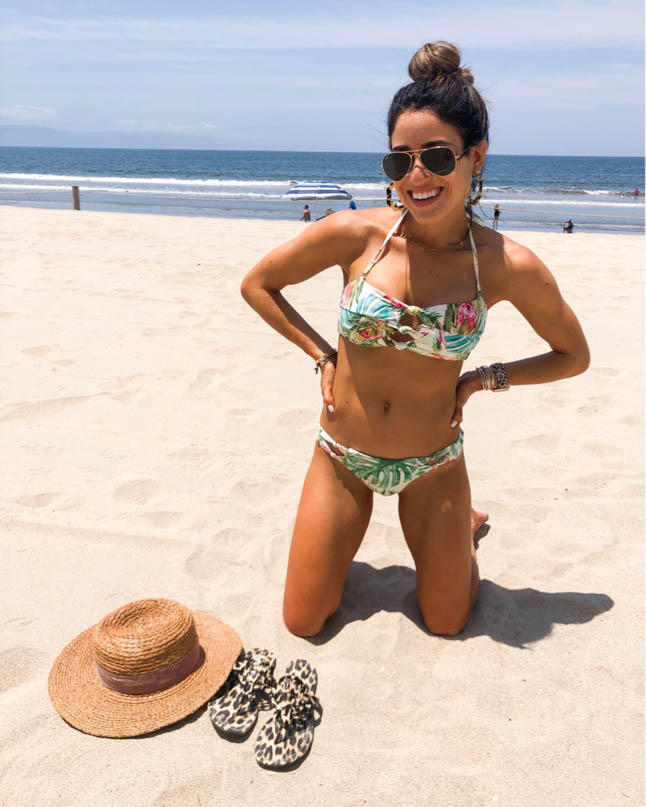 ROOMS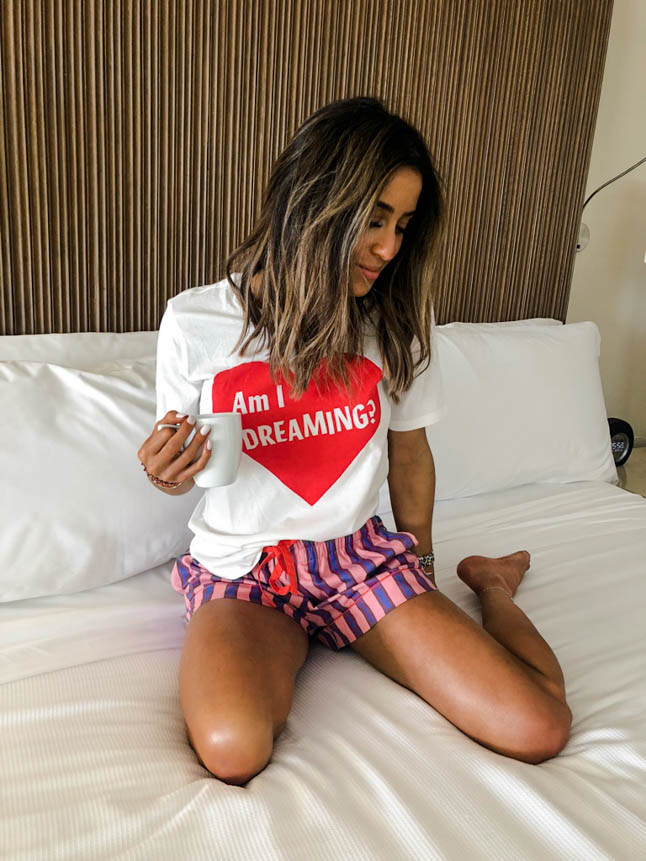 The rooms at this resort are stunning. We had never stayed at such a gorgeous and upscale all-inclusive property before staying at the Velas his resorts. This property has all ocean-view rooms, and some have amazing plunge pools! All of the rooms have a fully-stocked minibar with tons of snack options, and they even have a Nespresso machine in the room if you love your coffee!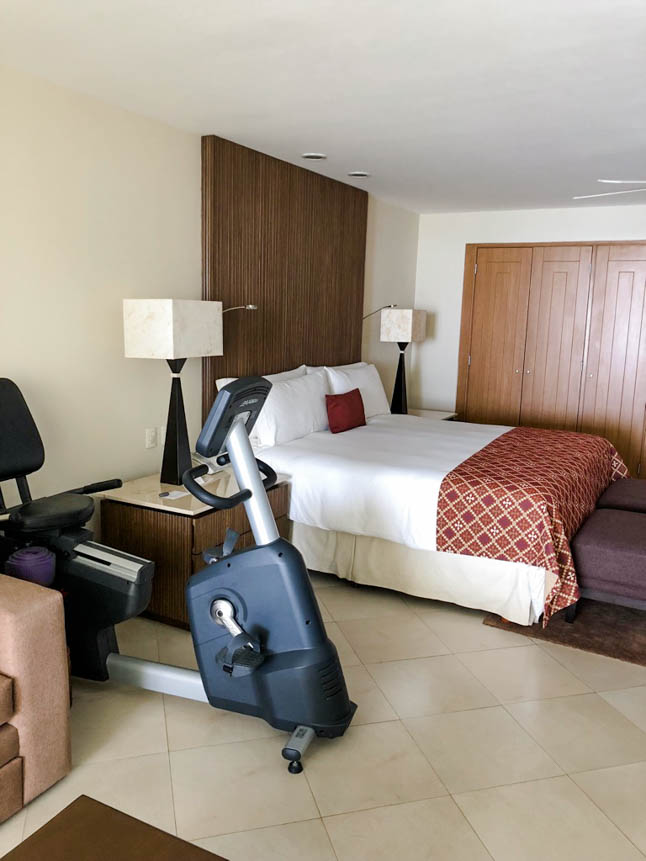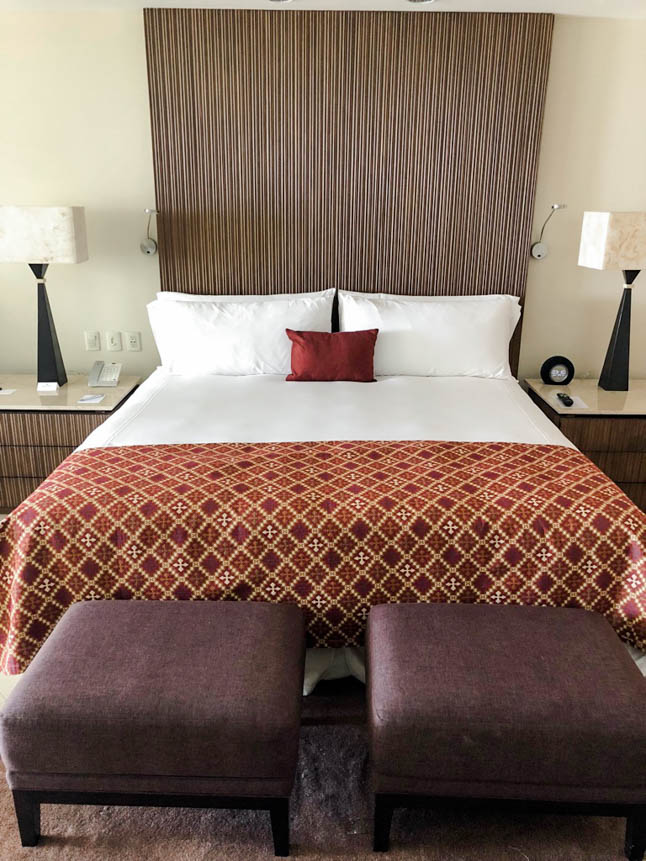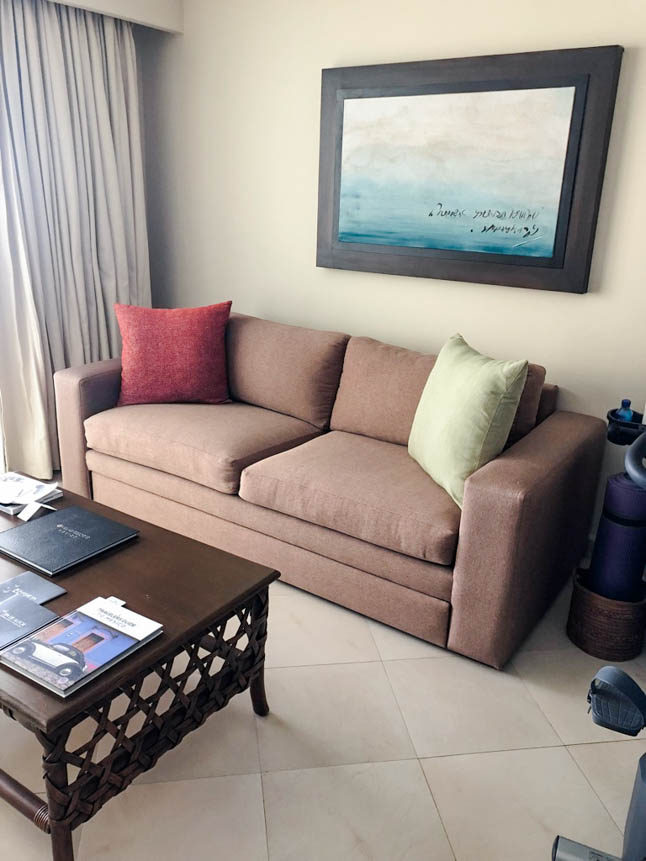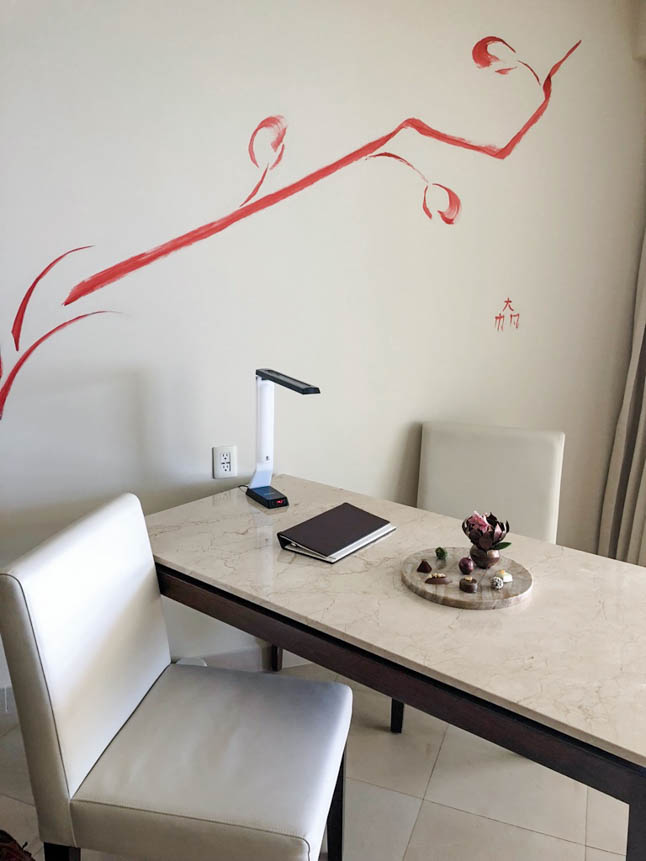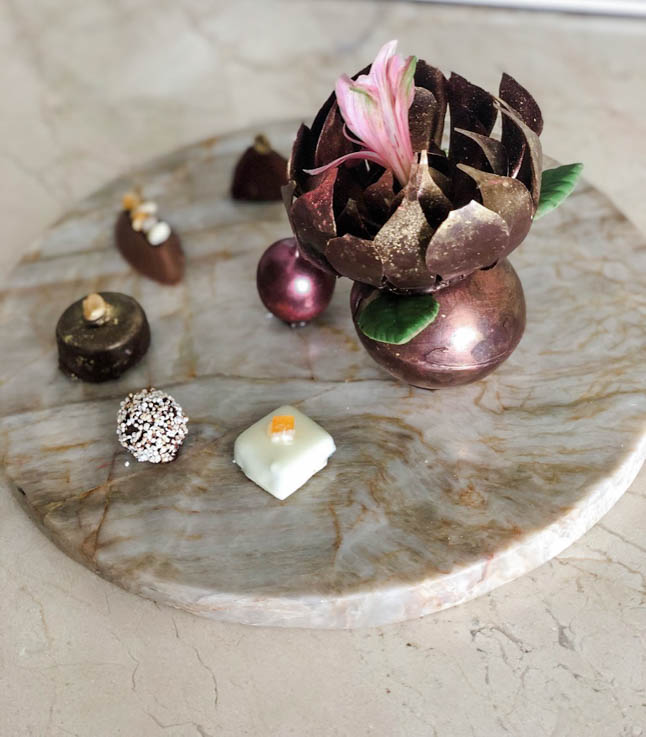 The bathrooms are stocked with L'Occitane products, which smell amazing!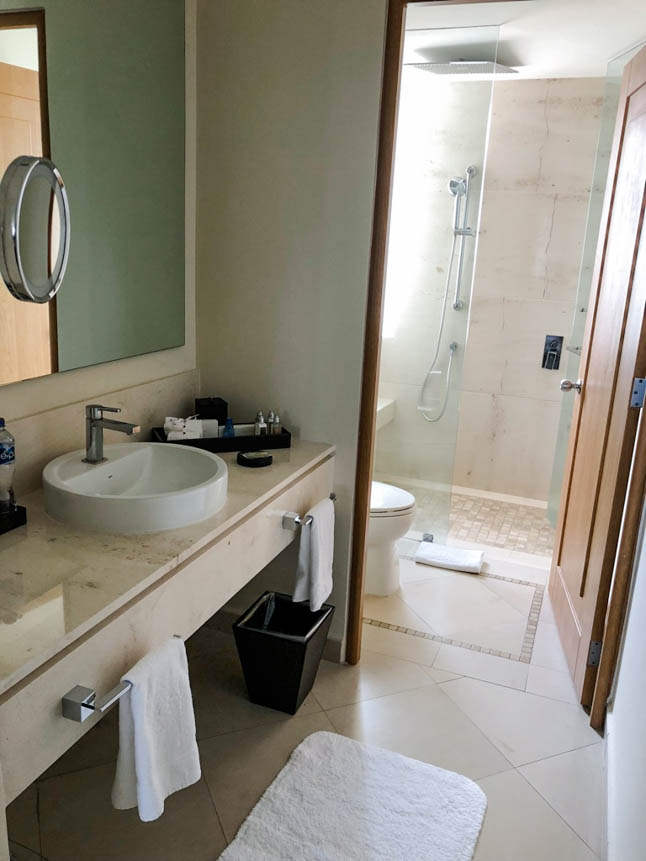 Another cool feature about all of the rooms is that they provide a beach tote that is actually really cute, AND holds a ton in there. It is great because you don't have to worry about packing a big tote in your already stuffed luggage! 😉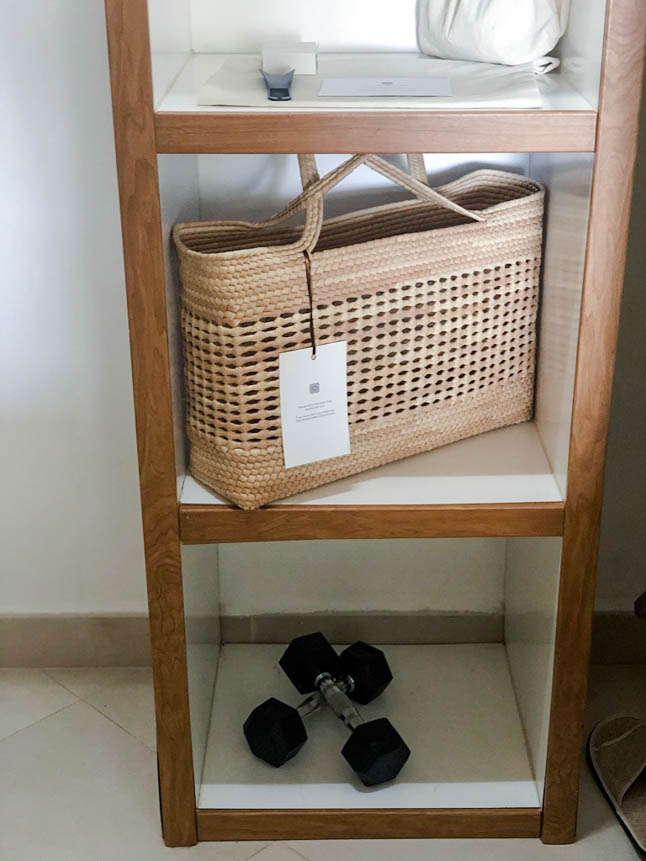 We had the opportunity to stay in one of their Wellness suites, which has an exercise bike in the room (so cool, right?!), a personal training session, a massage in-suite, and an Aromatherapy kit.
Our room also had a really cool terrace with a jacuzzi tub and a great view of the sunset and beach!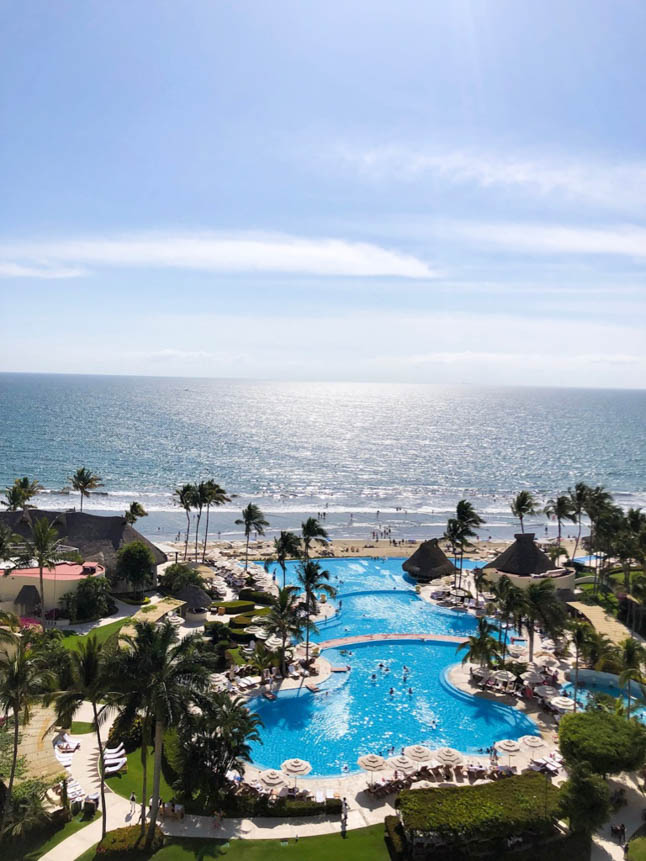 ACTIVITIES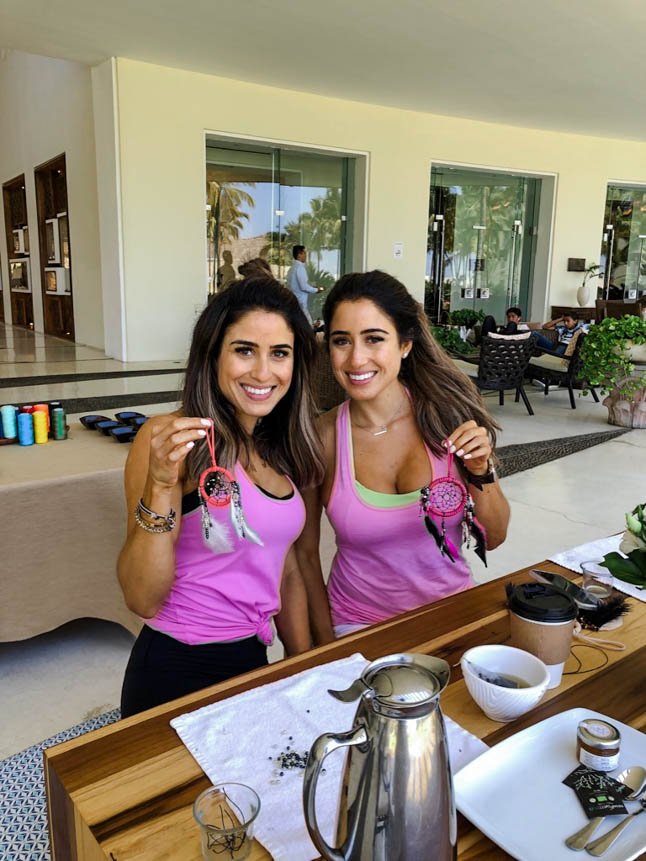 They offer really fun activities for kids, and even adults like dreamcatcher making. We actually had the opportunity to learn about and make our own dreamcatchers. It was SO fun and interesting!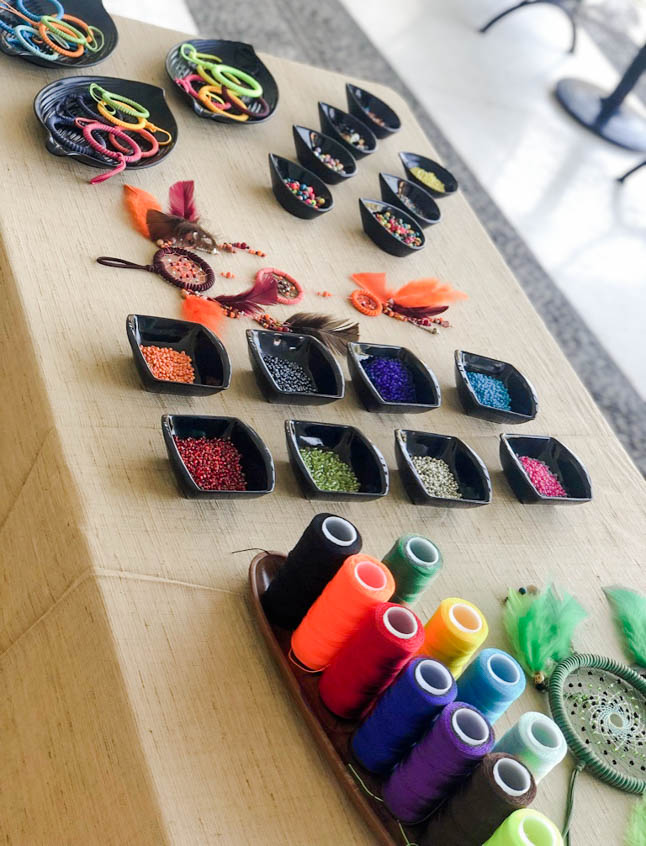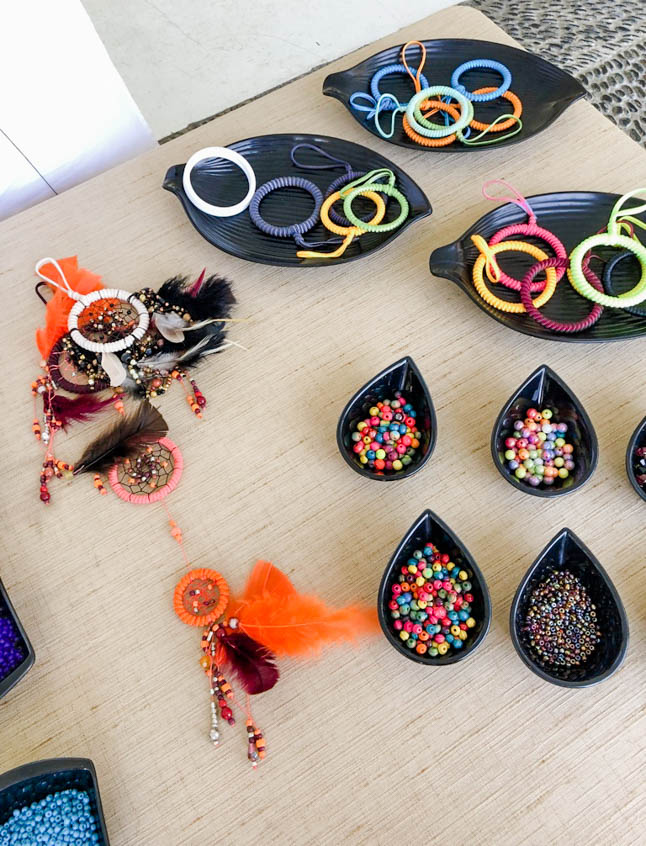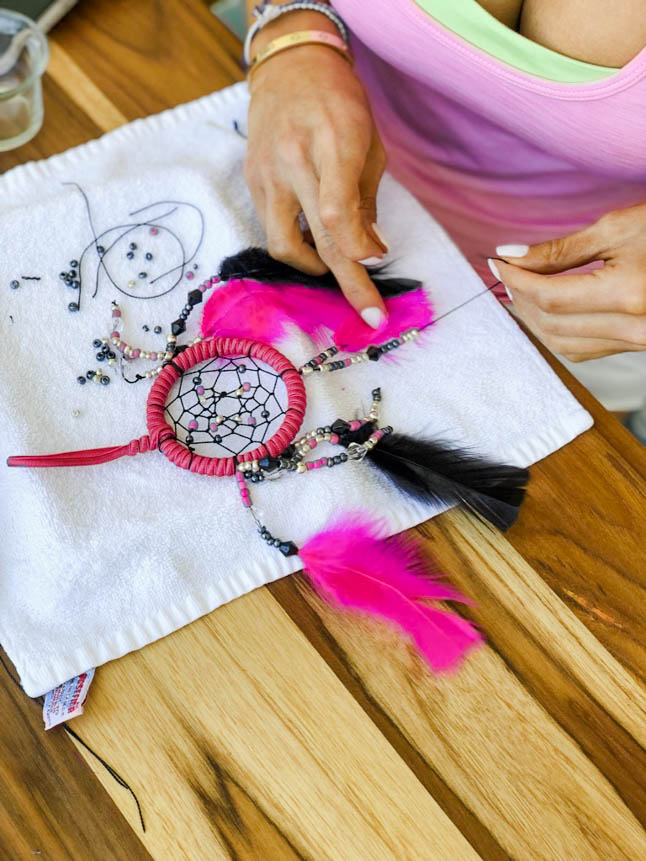 Not only do they look pretty, but we learned that they are made to filter dreams, and only allow positive dreams and visions to pass to the sleeper (since you typically hang it above your bed).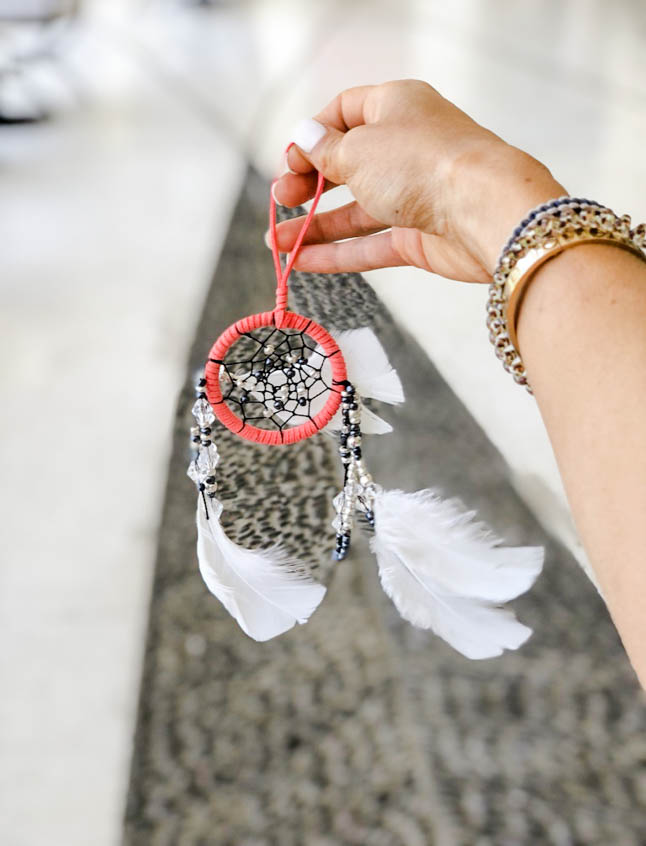 The staff member helping us make our dreamcatcher was so sweet and helpful, and we loved getting to ask her more about the property!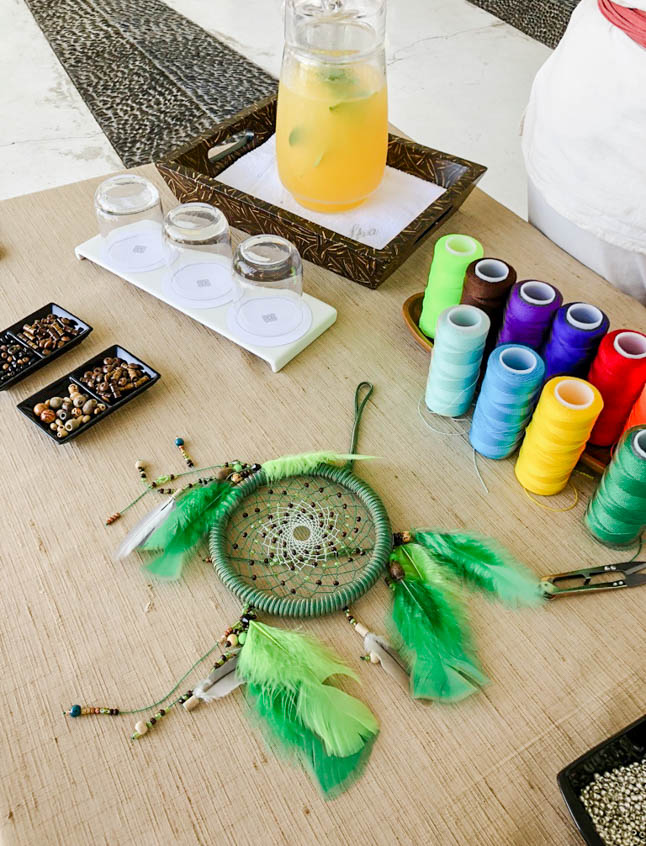 FITNESS
FAMILY
If you have kids, you know how tough traveling with them can be. This resort has it ALL figured out for you! They supply you with strollers, and other things like toys you may need. They also have a baby concierge, a kids club, and a teen's club where they have tons of activities for them to enjoy! We thought it was so cool that they had actives like horse-riding, a mini foam party, and a nightly cinema with movies and popcorn for the kids, while the parents had dinner.
Overall, we highly recommend this resort! We loved the size of it and how walkable it is. We are already thinking about coming back with our parents soon! If you all have any questions about anything, please feel free to reach out!
OUTFITS
*click any of the images below to shop all links*: