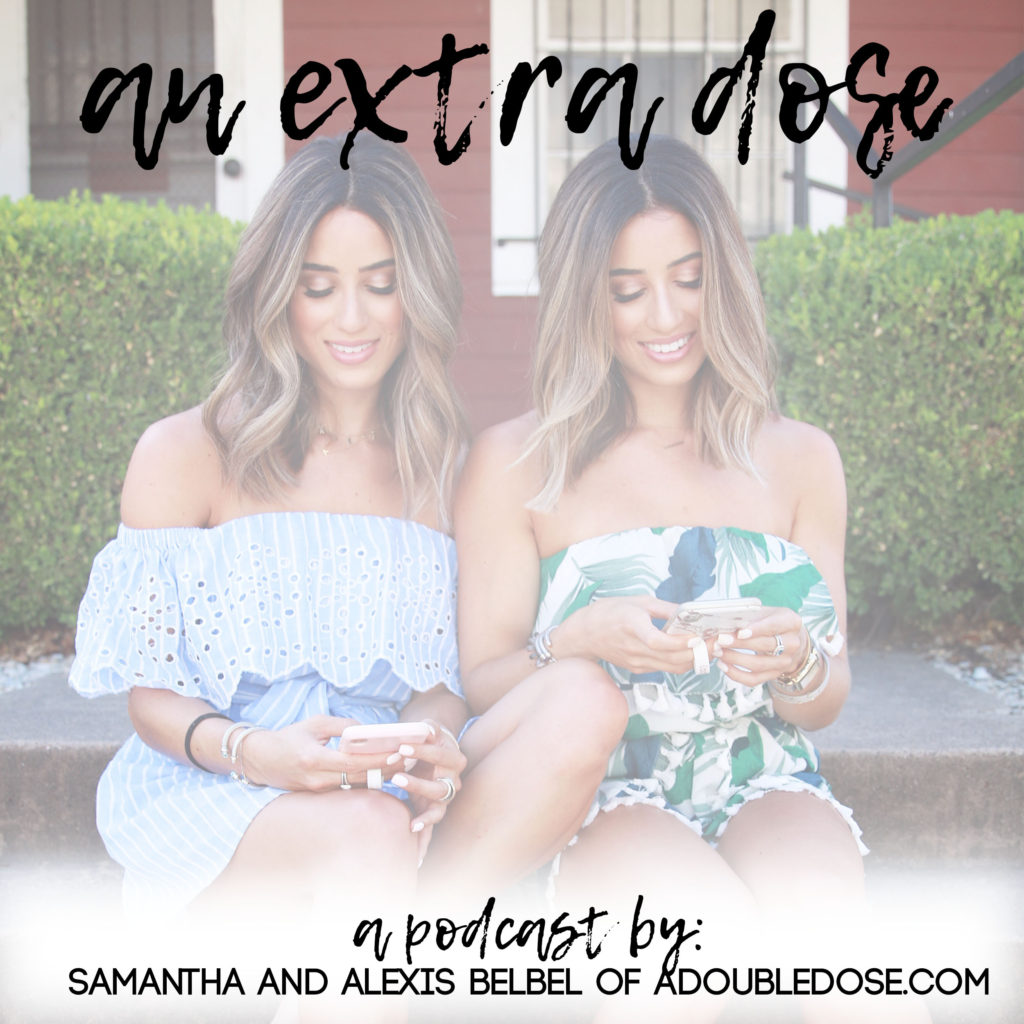 In case you missed our last episode of An Extra Dose, you can listen to that here! 
A little about this episode:
On this episode of An Extra Dose, the girls share their top five things they learned in 2018. They also give tips on how to eat healthy on a budget, and reveal what you'd typical find in their bags/purses. The Belbel girls talk about what their two favorite workout classes right now are.
Items we we talked about in this post:

We would LOOOOVE to hear your feedback. We are just starting out, so any tips or anything you want answered, we are all ears! Also, don't forget to rate + review us on iTunes.
To listen to the episode, click the PLAY button at the top, or you can search "an extra dose" in iTunes or the podcast app!
Have a question or topic idea? — Send any questions you wanted answered on An Extra Dose to doubledoseblog@gmail.com OR comment below on this post.
**In case you miss any of our future episodes of An Extra Dose, you can listen to them under  on our main page (adoubledose.com > Lifestyle > Podcasts). 
Want To See Some Similar Posts?
What We Buy At The Grocery Store
Podcast: Play in new window
Related Posts