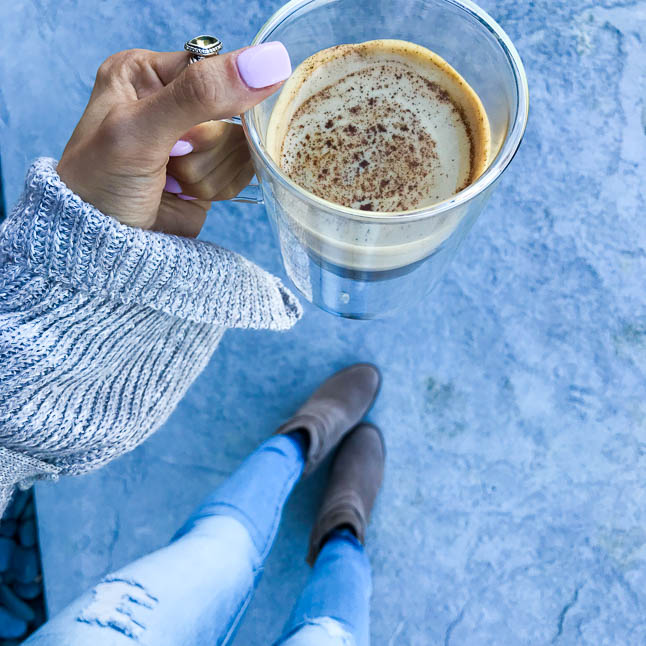 After we initially featured our healthier version of the beloved Pumpkin Spice Latte on instagram, we had a TON of y'all request a recipe, so we are so excited to share our super easy and healthier version! If you haven't looked into what is really in the Starbucks version, and you are pretty health-conscious, you may want to take a closer look! We were both shocked at how much even just a "tall" version has. If you order a "tall" version with almond milk, you're still looking at 31g of carbs and 28g of sugar, even without whipped cream!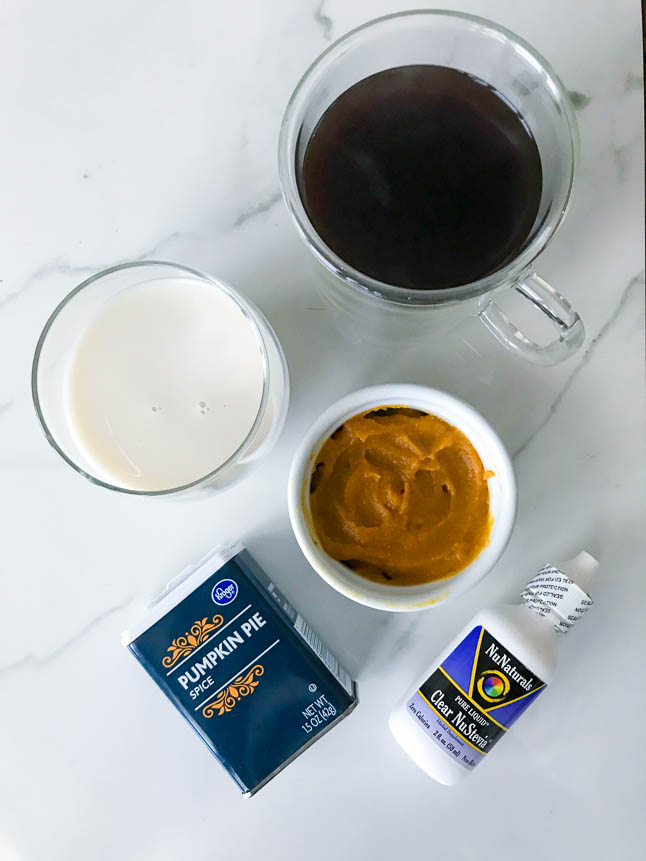 Our version is wayyyy healthier, and guilt-free! It really does taste the same, and you could totally add more sweetener or something if you like it on the sweeter side!
In a large mug, mix together almond milk and pumpkin. Microwave for 30-45 seconds. Stir in pumpkin pie spice and sweetener. Place this mixture into a blender (we used our magic bullet). Pour coffee into a large mug and pour the milk mixture on top. Top with cinnamon or more pumpkin pie spice
You can also just blend all ingredients to together in a the blender and then heat the entire mixture up!