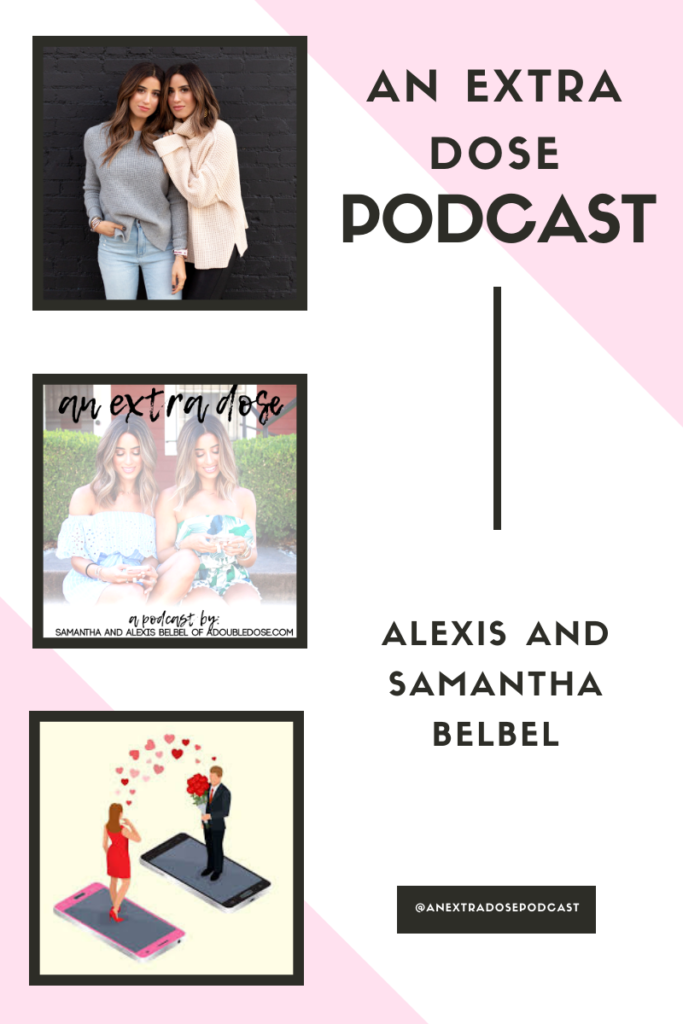 In case you missed our last episode of An Extra Dose, you can listen to that here! 
A little about this episode:
On this episode of An Extra Dose Podcast, we are chatting about online dating, and Alexis is getting personal and sharing her catfishing story. The girls share their tips on how to spot a catfisher, what to do if you encounter one, and their online dating safety advice. Alexis and Samantha also share a recap of the latest episode of The Bachelor, and their thoughts on some of the drama that has ensued. They finish off with their recent favorite food purchases.
Items mentioned in episode:

Want To See Some Similar Posts?
Navigating The Dating Scene In Your Early Twenties
How To Find The Right One With Dating Expert With Dating Expert Samantha Daniels
Is Your Biological Clock Ticking?
Podcast: Play in new window
Subscribe: RSS