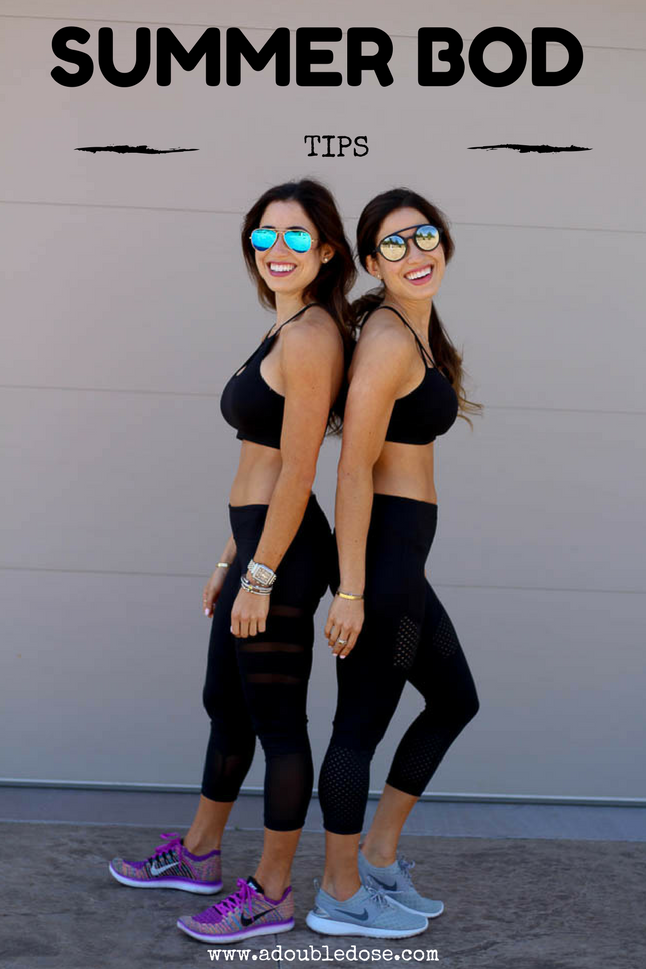 Happy Wednesday! We are headed out to San Francisco for a fun work trip! We are going to be staying at a few hotels in San Fran, and then headed to Bottlerock in Napa. We are SO excited! If any of y'all have any recommendations for that area, please let us know. We have never been before.
We are back with our weekly fitness post. We know we have had to skip a few here and there due to being out of town, but we are back! Today, we will be sharing a downloadable workout, as we have in our previous posts, and we will be sharing some tips if you're working on that summer bod!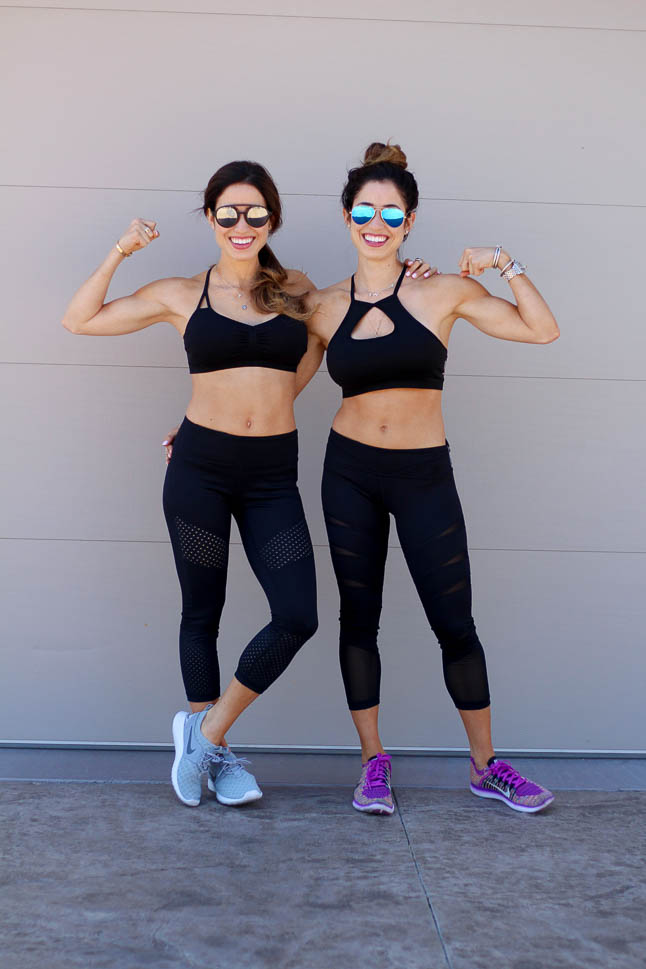 In case you missed they last one, you can check it out in this post. Each day (workout) is split into a muscle group with rep amounts, set amounts, and weight amounts. We also are giving a few tips as well. This workout schedule is available for download for $10. It is exactly what we will be doing this week, and you could always re-use this plan for other weeks, and mix and match them. To download the workout schedule, click below:
Note: you will be taken to PayPal to pay, and then should receive a link to the download shortly after that in your inbox. If you do not receive it, please email us!:)
Even though we eat the same (pretty healthy) all-year-round, if you all have been listening to our podcast, you know that we have been having a little too much fun in the dessert department;) We are all about moderation and balance, but with summer, there is a conflict in looking fit, but also being social. you want to be able to enjoy fun drinks and foods with your friends, but that makes sticking to your hard-earned work more challenging.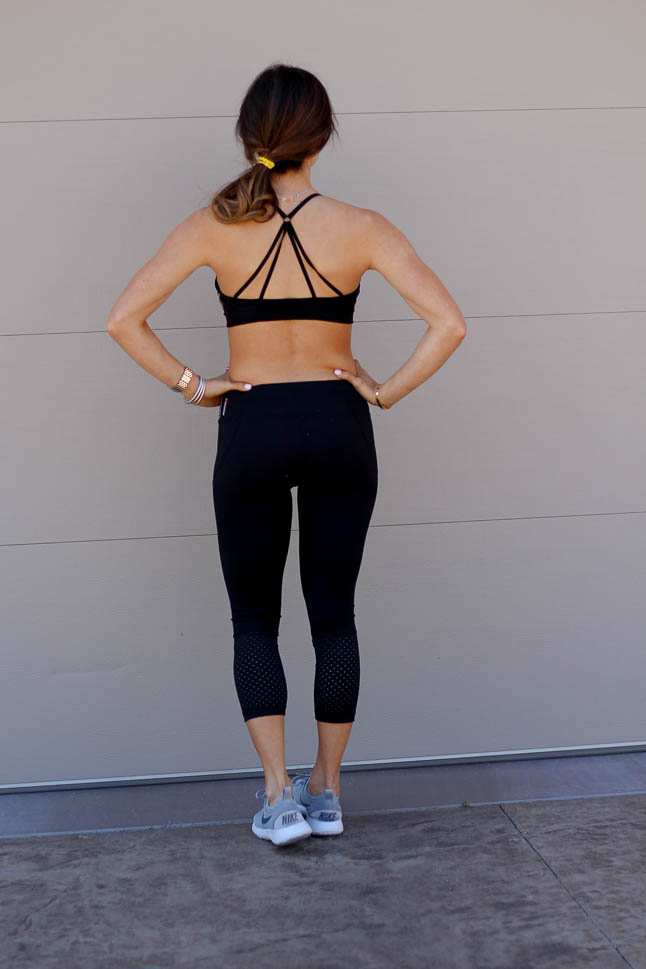 Some of our tips for getting that summer body, and sticking to it are: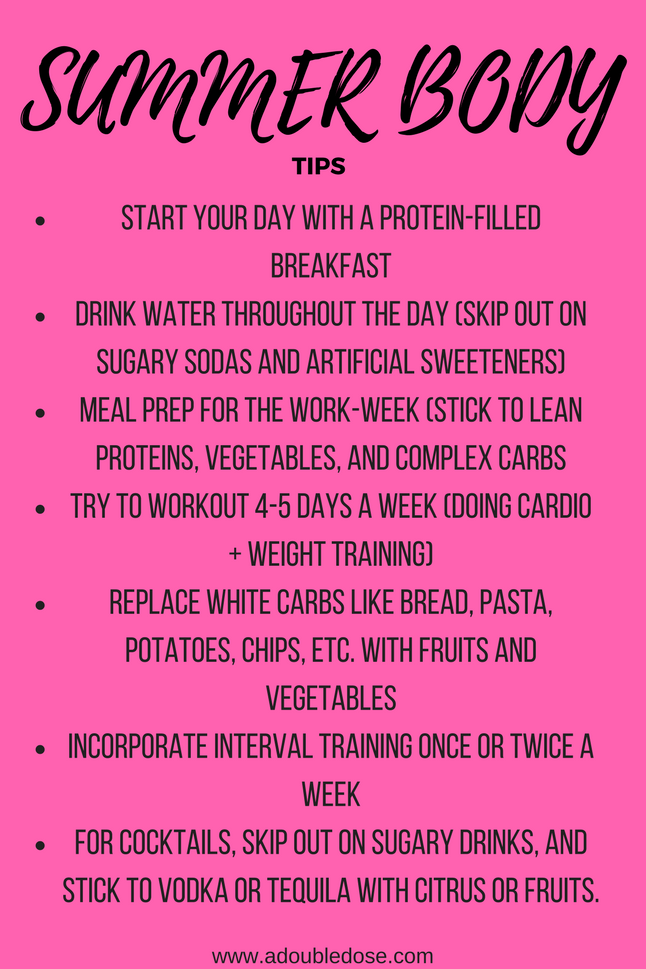 We have done several similar posts on some of these tips below:
How To Start Lifting Weights | What We Eat In A Day | Double Dose of Fitness | Opening Up About Hypothyroidism | Our Favorite Snacks and Protein Bars | How To Get Sculpted Arms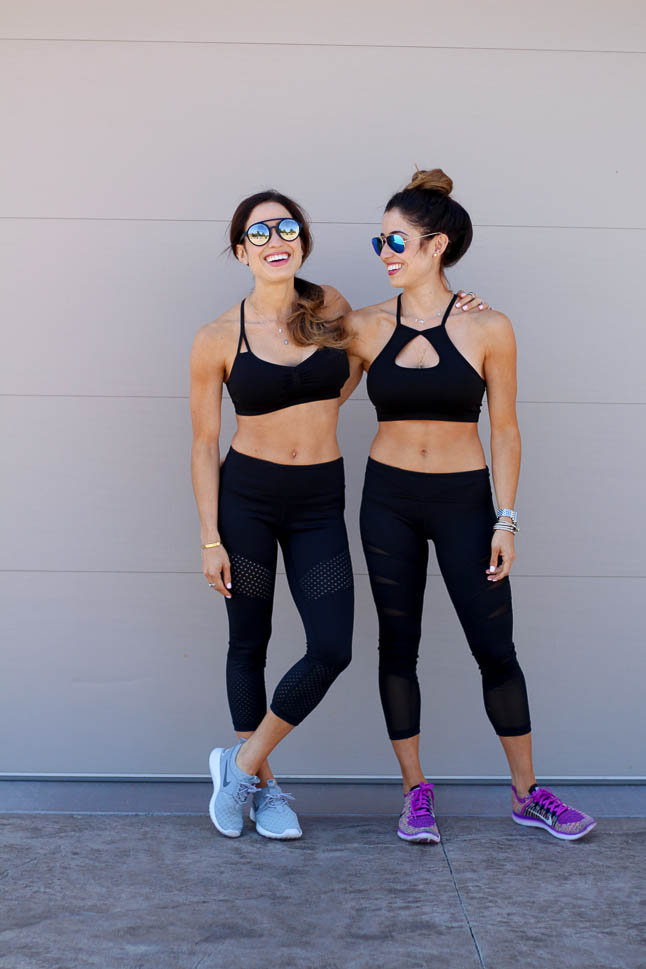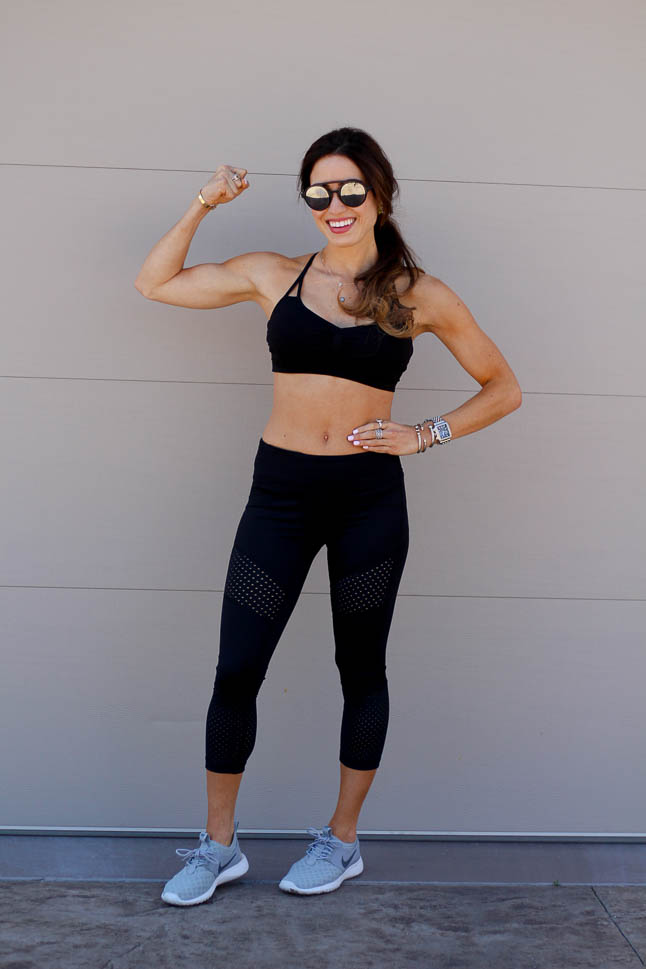 I have been a major fan of these crops AND they're on sale for $35! Such a steal! They run TTS (wearing an XXS for reference).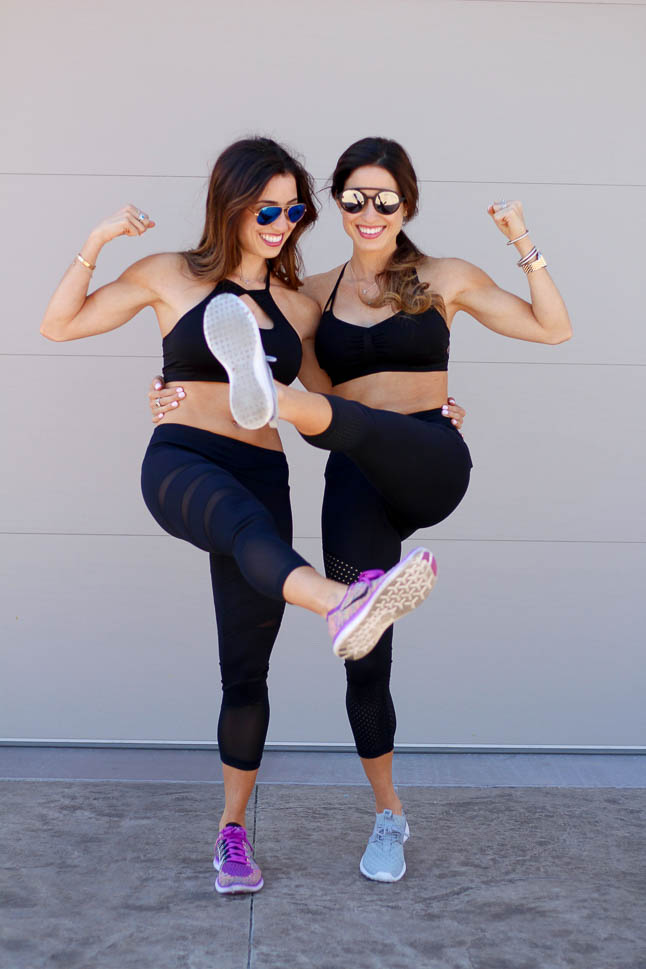 This strappy bra has the cutest back, and looks great with open back tops!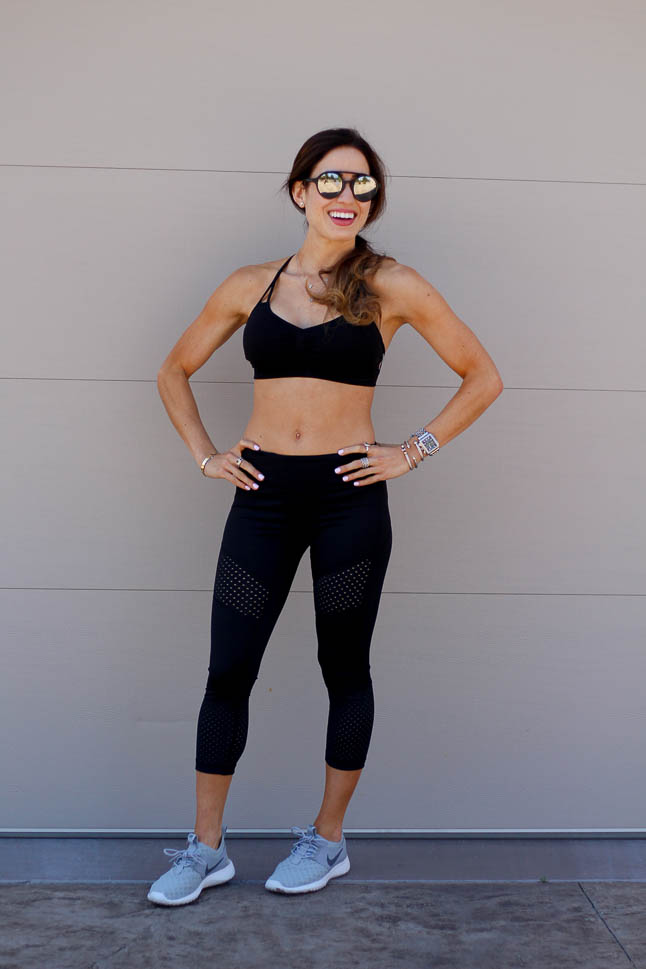 These grey juvenate shoes are all I want wear! Super comfy and light, and they're under $65!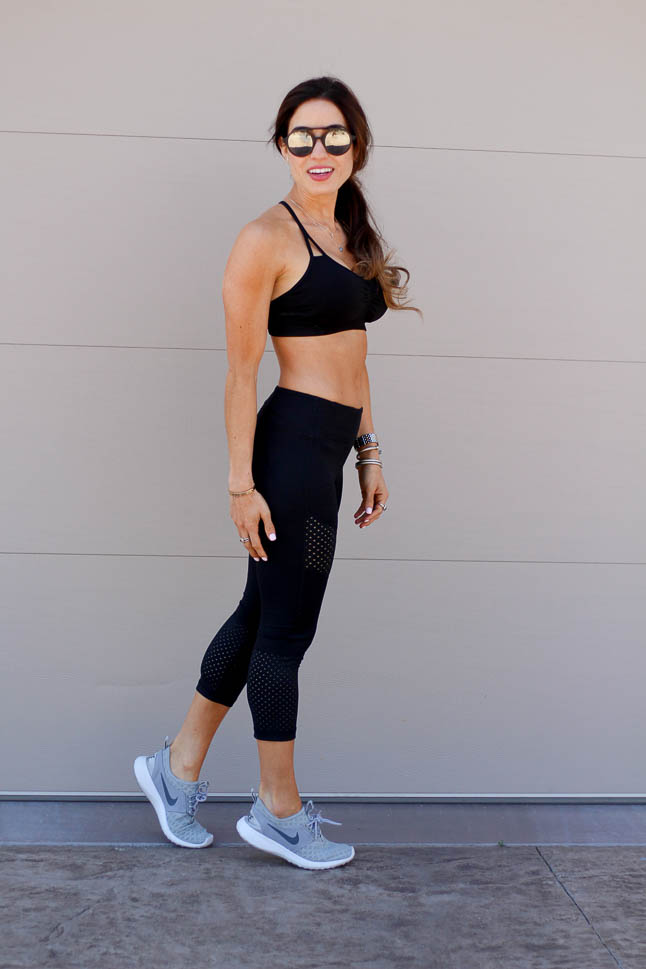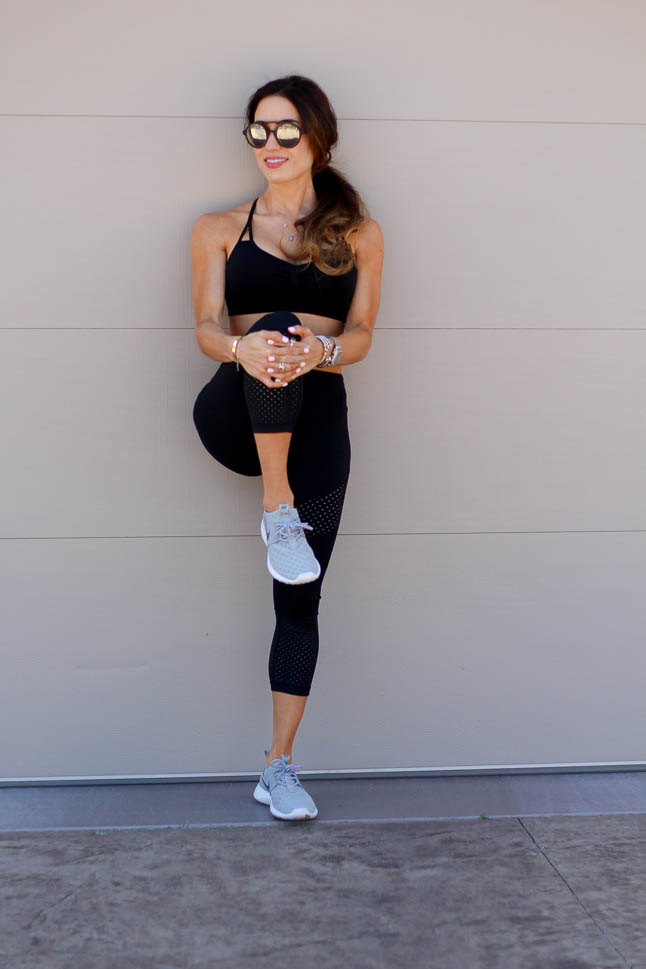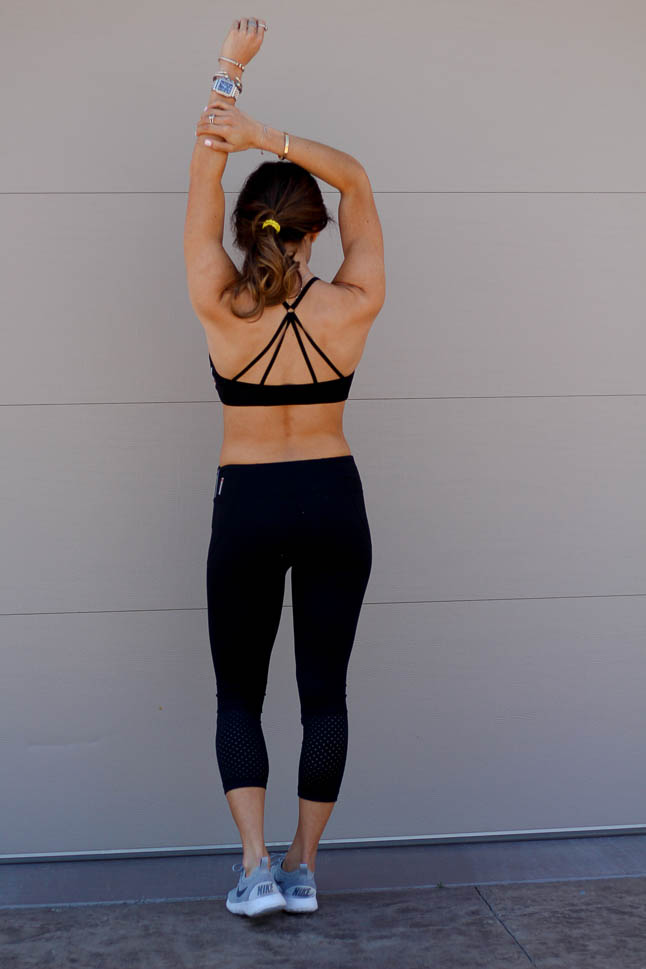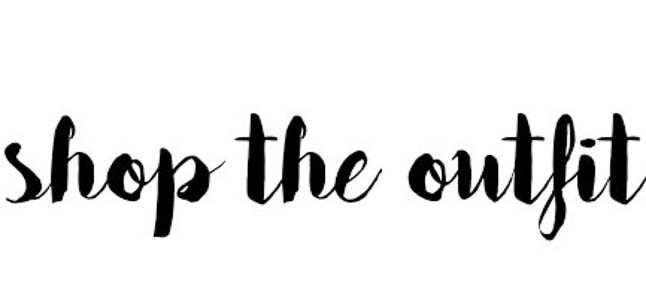 { Black Cutout Bra | Black Laser Cut Crops | Black Mesh Crops | Black Bra | Purple Tennis Shoes | Grey Tennis Shoes | Sunglasses | Hamsa Necklace Similar Here and Name Necklace Here | WATCH: Michele Deco Watch }