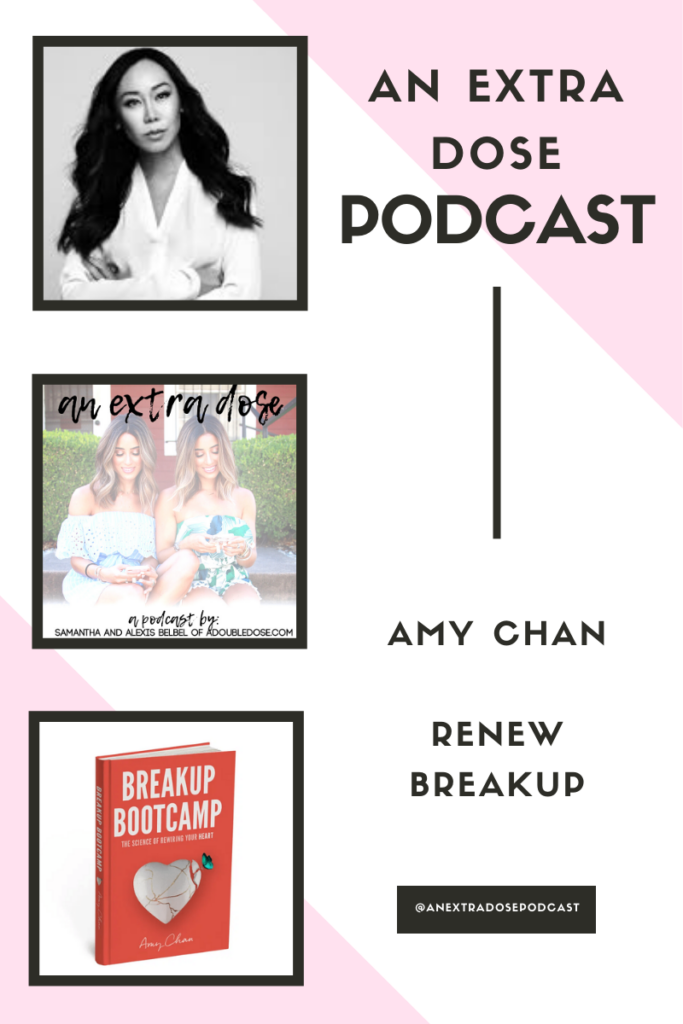 In case you missed our last episode of An Extra Dose, you can listen to that here! 
A little about this episode:
On this episode of An Extra Dose Podcast, we are chatting with Amy Chan, Founder of Renew Breakup, and Author of Breakup Bootcamp. She is sharing about breakups: what makes them so difficult, tips on getting through them, "rules" to follow, and more. We are also discussing her thoughts on dating apps, ghosting, soulmates and other dating topics.
Items mentioned in this episode:

Similar listening:
How To Know You're Marrying The Right Person
Podcast: Play in new window
Subscribe: RSS