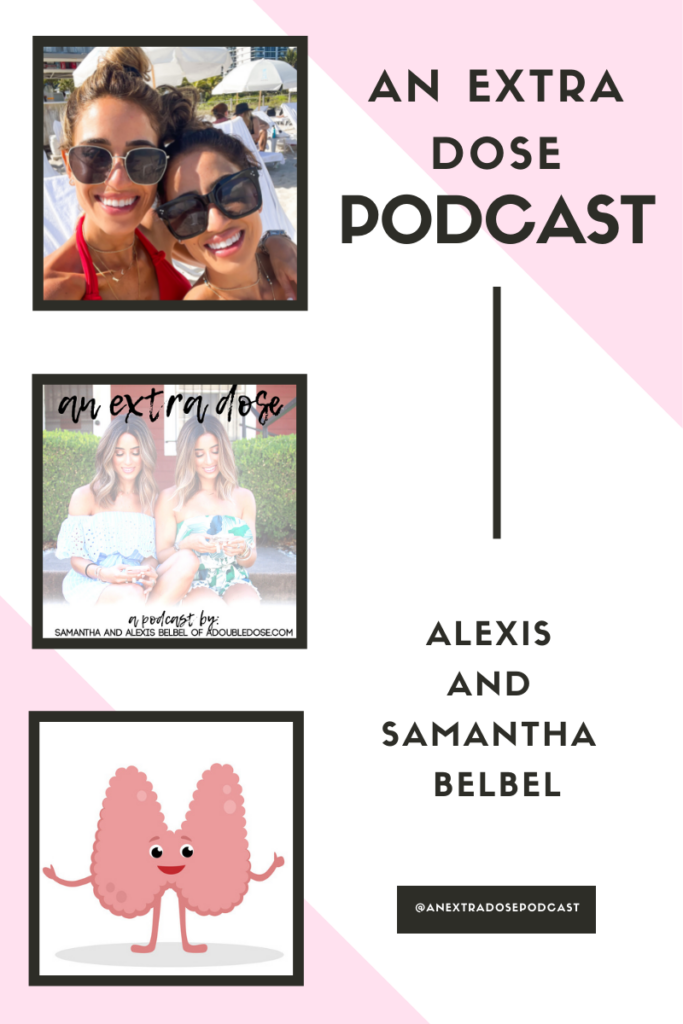 In case you missed our last episode of An Extra Dose, you can listen to that here! 
A little about this episode:
On this episode of An Extra Dose Podcast, we are talking about Hypothyroidism: what it is, what the symptoms are, treatments, and more. We are sharing our personal experience with it, how we have personally treated it, and why we avoid gluten.
Items mentioned in this episode:

Similar listening:
Our Experience With Birth Control
Cortisol + How It Affects Your Body
Podcast: Play in new window
Subscribe: RSS